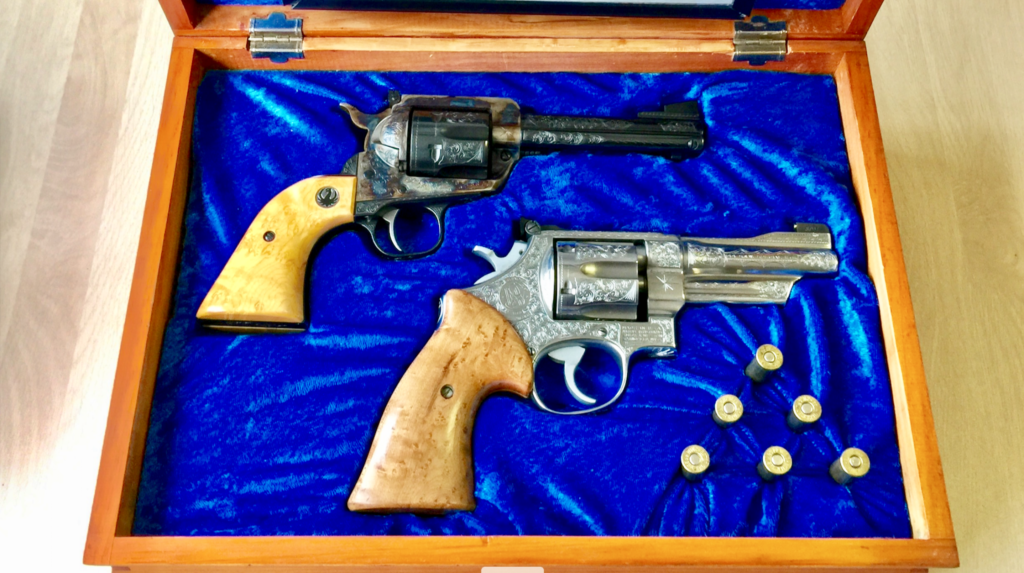 Name: Steven Tracy
Role:  Single-Action Subject Matter Expert, .44 Special Guru
Favorite Revolver(s): S&W 624, 4″, .44 Special
Steven Tracy is a retired police officer after 30 years of service and has been a firearms enthusiast since birth.  He was a certified firearms instructor for his department for 28 years. His father and grandfather were shooters and collectors before him, so it's pretty much in his DNA. Steve's firearms interests lean toward blued steel and walnut, while nickel-plating, ivory handles, and tasteful engraving make him even happier. From old guns (he has fired the 300+ year-old Blunderbuss that hangs above his fireplace) to the latest wondergun – handguns, rifles, and shotguns – he likes them all.  Retired to a log cabin in the Volunteer state of Tennessee ("Patron state of shooting stuff," as the character Bob Lee Swagger stated, in the movie, Shooter), he keeps busy shooting cottonmouths, armadillos, and beavers that invade his property.