Amidst the daily horror stories of a nation and culture in failure mode, it's refreshing—and perhaps, recalibrating—to realize the America we all love is still in full bloom, in many places, from Sea to Shining Sea.
I was reminded of that this week, with some images from a county fair in West Tennessee. Even in my devolved home state of California, the county fair is sure to harbor a bit of the culture, values, lifestyle, skills, traditions, and arts that are the bedrock of the grand American experiment, but when you plot a course for a place like The Volunteer State, you can feel a shift, as if those things are no longer the exception, but the norm.
A case in point: At the 2023 Carroll County Fair, a young artist earned several ribbons, including a Blue Ribbon, for his pen-and-ink depictions of such classic revolvers as the Colt 1851 Navy, S&W 1875 Second Model Schofield, and Colt Python.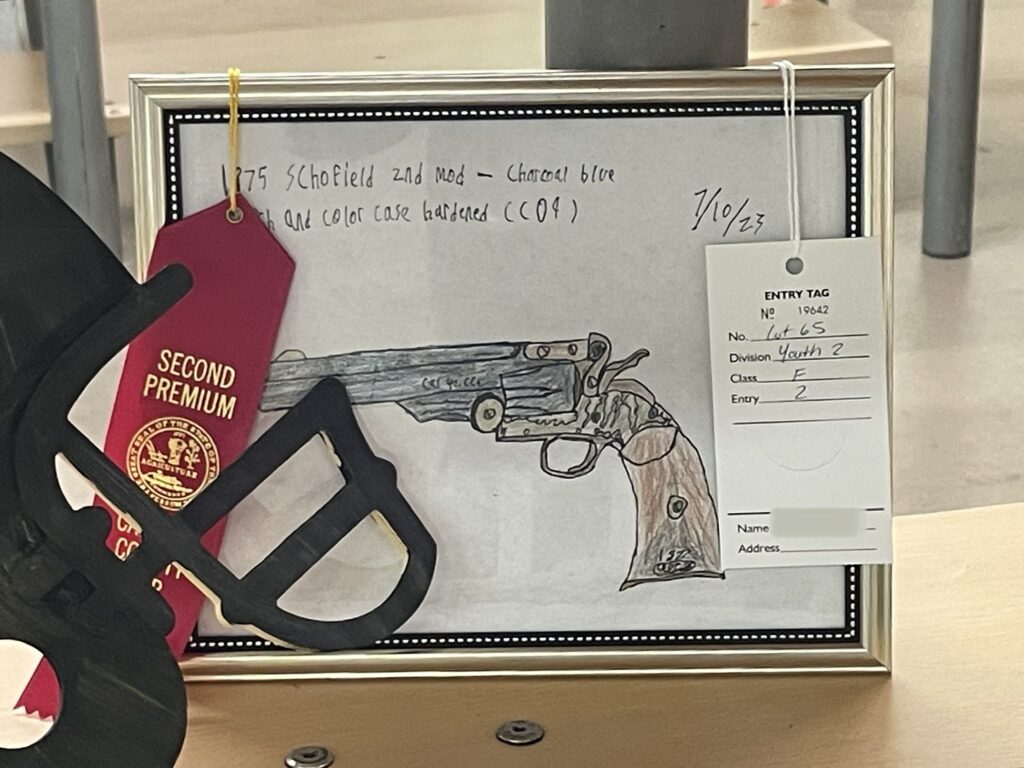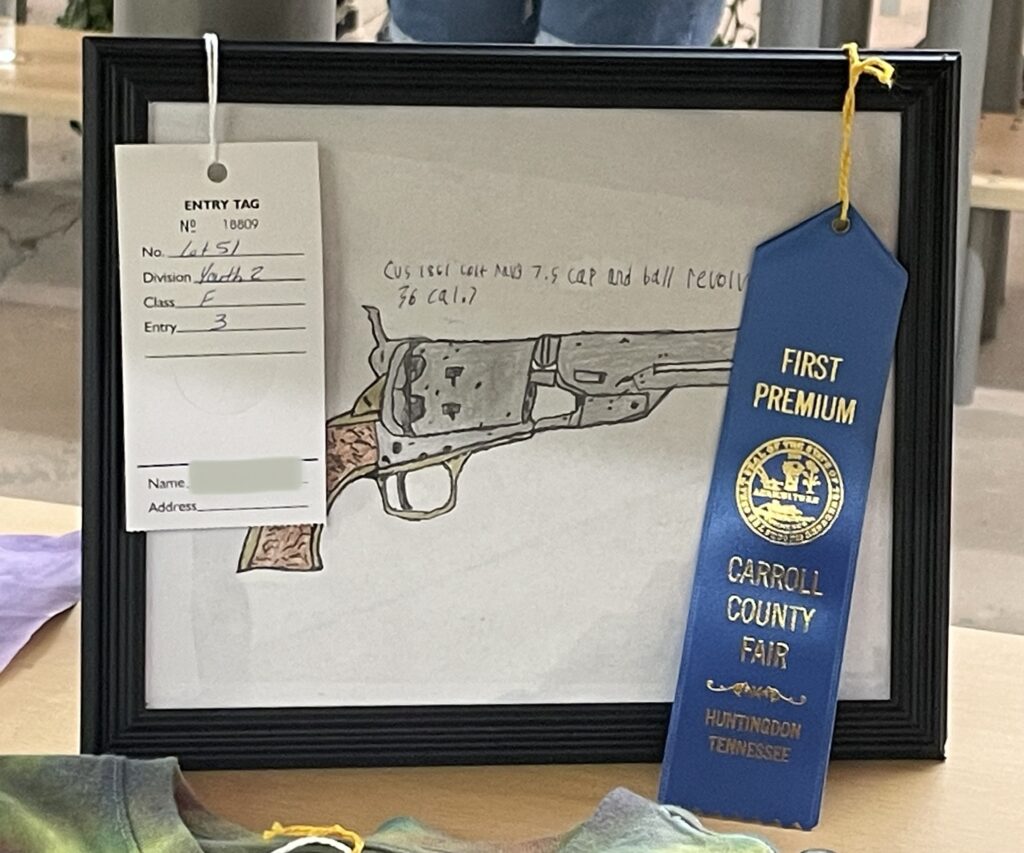 While the subject of his art may have induced a case of the vapors in some less enlightened corners of the nation, in Carroll County, the folks simply appreciated and rewarded the enthusiasm and talent of this young artist, as they should have.
That delights me to no end!
I really appreciated these charming—and excellent—drawings which transported me back to my own youth, and reminded me of an age when I used to scribble lesser-quality versions all over my school book covers, in the margins of my homework, and on papers that I hung on every vertical surface in the house that my indulgent mother would allow. I was never as talented as this young artist, but I did my best to make up for it in quantity.
This innocent, boyish fascination with guns, planes, tanks, battleships, trucks and cars is something to be celebrated in my book, and I'm just tickled to see it's still alive and well; Happy to know there are still places where this kind of creativity and interest is encouraged.
I'd humbly ask the RevolverGuy audience to say a prayer of thanks for this young artist, and for the family and people in his life who made it possible for him to share his creative passion with an admiring audience. The future of our nation is still bright, as long as there are people and places like this that remain.
May God Bless America!