We're busy working on all kinds of good stuff, so our coverage will be brief, this week.
We didn't want to leave you hanging though, so we thought we'd tempt you with some of the hot rumors going 'round the industry. Our sources are usually pretty good, so we have a fair level of confidence in each of these.  Enjoy!  –Ed.
HOT RUMORS:
Smith & Wesson will reportedly begin shipping the latest addition to their "Classic" line of revolvers by late Fall. The Model 25 Classic will feature a deep, blued finish, walnut presentation-style stocks, and a choice of 4" or 6" barrel. A C.O.R.E. optic mount, suppressor-height sights, and Hillary Hole will add to the timeless beauty of this classic revolver, which was labeled "the answer to a peace officer's dream" by the late, Elmer Jordan;
Colt has announced the highly-anticipated return of the Diamondback. The aluminum, .44 frame will sport a parkerized finish and rugged, fixed sights. A .380 ACP Detective Special is also reportedly in the works;
Our friends at Ruger have announced that the entire line of Marlin lever actions, to include the newly-reengineered Model 336 and Model 1894 rifles, will be shipped with red dots, straight from the factory;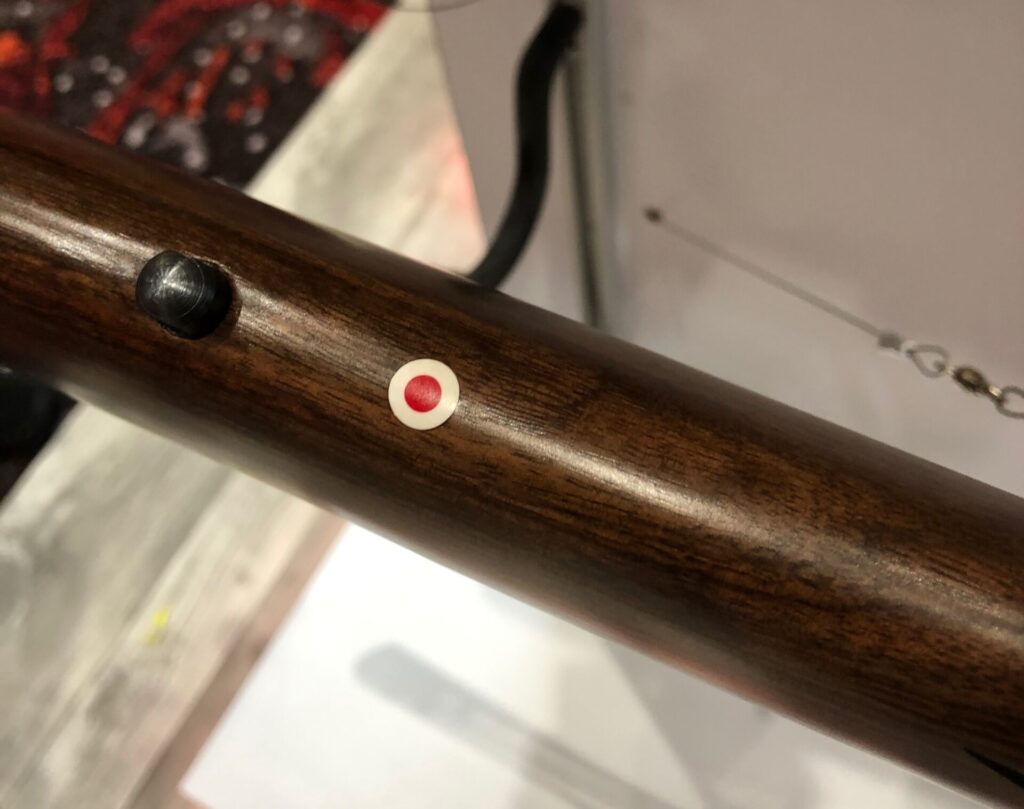 Not content to rest on the laurels of their .460 Raging Hunter, with its ten-inch barrel, capped by an aggressive muzzle brake that shoots a jet of high-pressure, high-temperature gas for 30 meters to each flank, rising star Taurus USA will reportedly offer a 105mm Rampaging Hunter for this year's Cocaine Bear season, built from refurbished artillery tubes. It should be just the ticket for the states that require hunters to use straight-walled cartridges. Ukraine is reportedly trying to get some, but they failed the background check;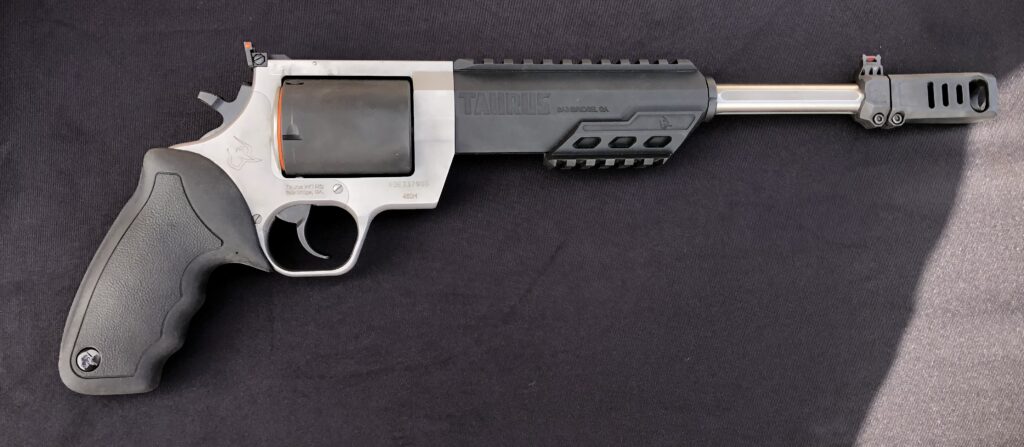 In an effort to stay competitive with injection-molded, plastic holsters and cheap, overseas imports, Roy B.'s Custom Gunleather will offer a Roadkill series of holsters, made from select, tanned cuts of flattened armadillo, skunk, squirrel, and wabbit. These custom rigs should be just the thing for packing your Jennings, Raven, and Bryco autos. Proprietor Roy B. says he has plans to offer fits for the Remington R51, too. Arch-competitor Rob Leahy, of Simply  Rugged Holsters, says he has no plans to follow suit, but would be willing to supply Roy B. with all the javelina hides he needs, for the bigger guns. "I just got some new tires for my truck," says Rob, "and they should make easy work of it. The tread pattern kinda looks like basketweave."
Sources tell RevolverGuy that a mystifying picture was recently unearthed, showing a young man (who looks a LOT like a younger Rob Leatham) wearing 90s-era clothing, and shooting a double stack, 1911-style pistol that appears to have a 9mm-sized barrel. Tens of thousands of Generation Z shooters have flooded social media, declaring it a clever fake and voting thumbs down, because they're sure THEY are the ones who invented the mid-caliber, single action, double stack pistol. "He doesn't even have tattooed arms or a beard. How can he be shooting a double stack 2011?" asked one angry Tik-A-Gram user. Industry darling Staccato 2011 is reportedly threatening a lawsuit, if they can figure out who the initials "STI" belong to;
Fresh on the heels of their lucrative 9mm M17 pistol and 6.8x51mm M5 rifle contract wins, industry favorite Sig Sauer is reportedly working on a lightweight carbine, chambered in an intermediate cartridge, to arm non-dedicated personnel with a weapon that's lighter and more compact than the rifle, but offers greater range, accuracy, and power than the pistol. Our sources indicate the weapon will be a direct-impingement gas design, chambered in 5.56x45mm, that features a collapsible stock and picatinny-railed, flat top upper receiver. The experimental weapon, known internally as the XR15, will compete for a forthcoming, $4.5B Army contract, that's anticipated to post about six months after the M5 becomes fully operational, and our already-overburdened soldiers get tired of carrying the heavy, new gun;
Heritage Mfg. will reportedly offer a special promotion this summer: Buy any Heritage revolver, and get a coupon for a free can of Skoal;
Hi-Point Firearms is also rumored to have a summer promotion forthcoming: Buy any can of Skoal, and get a coupon for a free Hi-Point;
Winchester Ammunition has announced plans to deliver more .45 GAP and .41 Action Express cartridges to dealer shelves near you. No word yet, though, on when we'll see more .38 Special and .357 Magnum;
Our spies tell us the new Gunsite Service Pistol will be a plastic 9mm with a Chinese optic.
*****
Featured image from: Evan Evans Tours