One of the most celebrated qualities of the double action revolver is its simplicity. The mechanism is easy to understand and operate, and having everything "out there in the open" makes their operation pretty transparent, even for the greenest of newbies. Any instructor who has seen an unfamiliar student get confused by the collection of buttons and levers and switches on the side of a semiauto pistol can appreciate how the revolver's minimalist nature simplifies teaching the manual of arms.
A double action revolver may be simple to operate, but it's as intolerant of negligent handling as the most complex self-chuckers. Revolvers are easy to run, but that buys you no room to be inattentive or sloppy in your gun handling. Never underestimate your ability to negligently discharge a double action revolver, just because it's straightforward in its operation!
The RevolverGuy audience is a cut above so you're likely to have strong habits already, but all of us, regardless of experience, can benefit from thinking about safety. I encourage you to give this method a try and see what you think. Even if you already have an unloading technique that's working for you, consider sharing this with people in your life who don't. We now have one or two generations of shooters out there who grew up on the plastic pistols, and may not know how to do this safely. They'll certainly benefit from this information.
Besides, us old guys make mistakes, too.
Oh crud!
We got an important reminder of this lesson recently, when a world-class trainer negligently discharged a double action revolver during a class he was teaching. Unfortunately, the instructor got in a rush and made a mistake that all of us are capable of. He didn't pay proper attention when clearing the weapon and accidentally left a cartridge behind in the cylinder, which was fired as he pressed the trigger (on an ostensibly "unloaded gun") to demonstrate a technique. Fortunately, his muzzle discipline prevented the round from harming anyone or damaging any property, but the severity of the incident was lost on nobody . . . especially the instructor, who was most upset of all.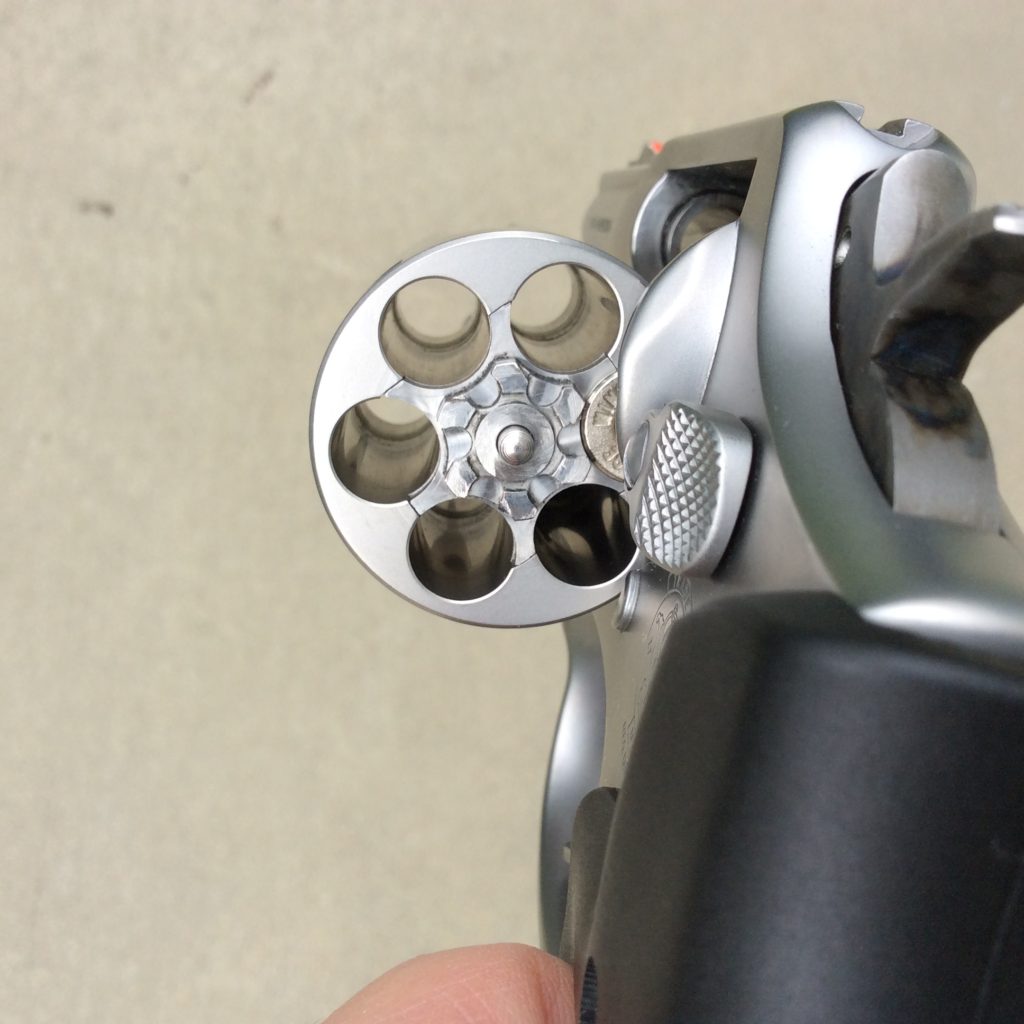 I've trained with this man and consider him one of the finest teachers and most professional gun handlers I've ever known. The incident demonstrates that experience is no protection against human error, and reminds us to be deliberate and careful when handling firearms.
Join the club
He's not alone, of course. If you spent any time around police officers in the era when they were armed with double action revolvers, you certainly remember the stories about negligent discharges with these guns. Just about every police station had an extra hole or two in a ceiling, wall, floor, locker, or piece of furniture that bore witness to the fact that an "unloaded" revolver is easy to negligently discharge.
Public ranges were (and are) no different. Ever look at the ceiling in one of those? Yikes.
There's a saying in aviation that the two pilots most likely to kill you are the new guy and the old head. The new guy doesn't have the experience, skill, and judgment yet, and the old head has become so comfortable operating in a dangerous environment that he's no longer alert to the risks inherent to the job. We gun owners can be a lot like that too—it's not just the tyros that have negligent discharges!
The basic four? Or three?
So, we can agree that there's no room for sloppiness or inattention when you're handling any kind of firearm, including the simple, double action revolver. When you're handling a gun, it's essential to use safe practices and act responsibly at all times.
Experts may arm wrestle over the exact nature of codified safety rules, but a good place to start is probably with the safety rules established by groups such as the National Rifle Association, or respected training institutions such as Gunsite. By complying with the spirit, intent, and direction of safety rules such as these, you will establish a solid foundation to avoid unintentional injury or damage.
But wait, there's more!
The safety rules are your foundation, but you still need to build a house of good handling techniques upon them. For example, you need a good method of unloading your revolver and verifying that it's empty to assist you in your goal of avoiding a negligent discharge.
To that end, we suggest the following technique for unloading a double action revolver and verifying that there are no cartridges remaining in the cylinder (h/t RevolverGuy Dean Caputo for the assist*):
1.  With the muzzle pointed in the safest direction, and everything clear of the trigger, open the cylinder of the gun;
2.  Safely eject the cartridges from the gun in a manner which allows you to control and account for them;
3.  As you continue to point the muzzle in the safest direction and keep the trigger area clear, count the number of cartridges that were ejected, and compare that number to the capacity of the weapon to verify that you ejected the proper amount of cartridges (did you only get 5 cartridges out of a 6-shot gun?). Resolve any discrepancies;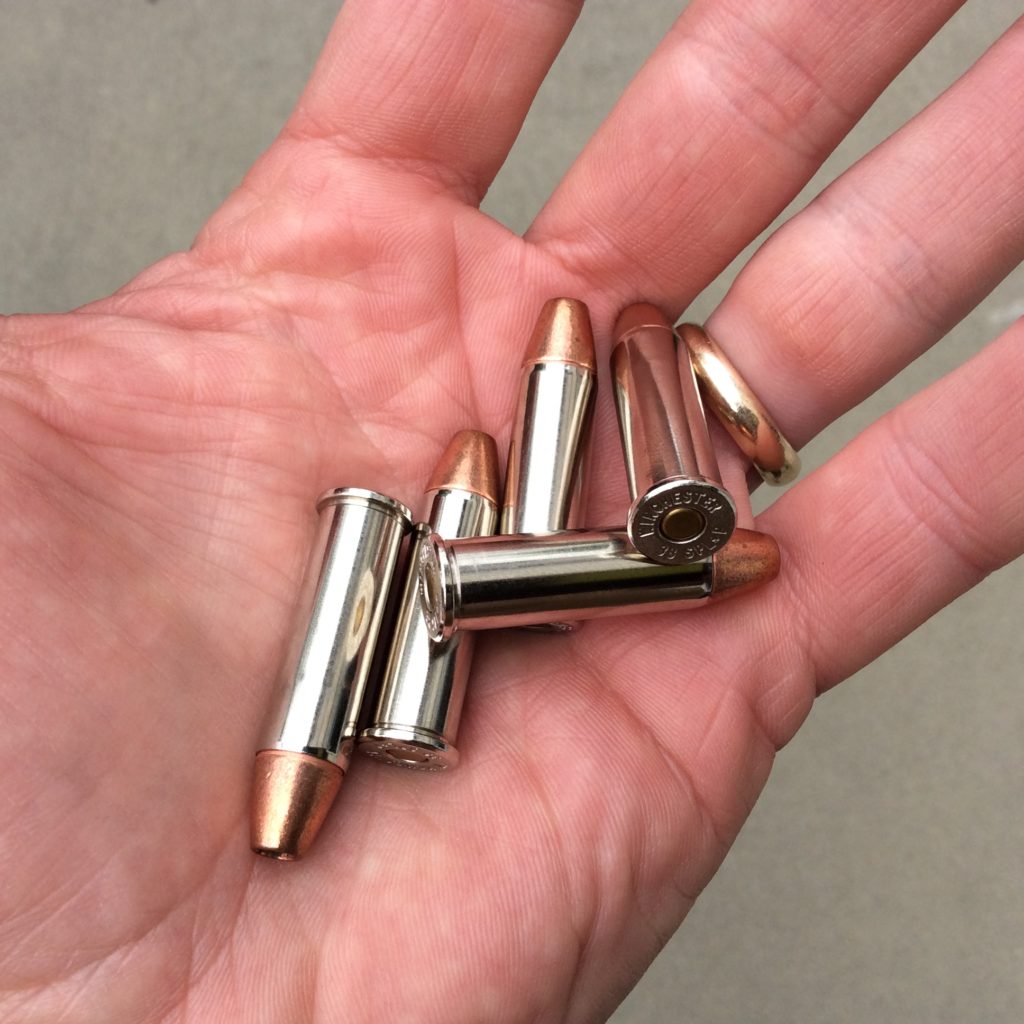 4.  Look at the cylinder to inspect each of the chambers and visually verify they are empty. Count them off as your eyes go from chamber to chamber. If you find a loaded chamber, unload it and start a new visual inspection of all chambers;
5.  Using a fingertip, probe each of the empty chambers as you count them off to physically verify that they are empty. Run the count twice, for surety (i.e., count "12" on a 6-shot cylinder). If you find a loaded chamber, unload it and go back to step #4 to start a new visual inspection of all chambers;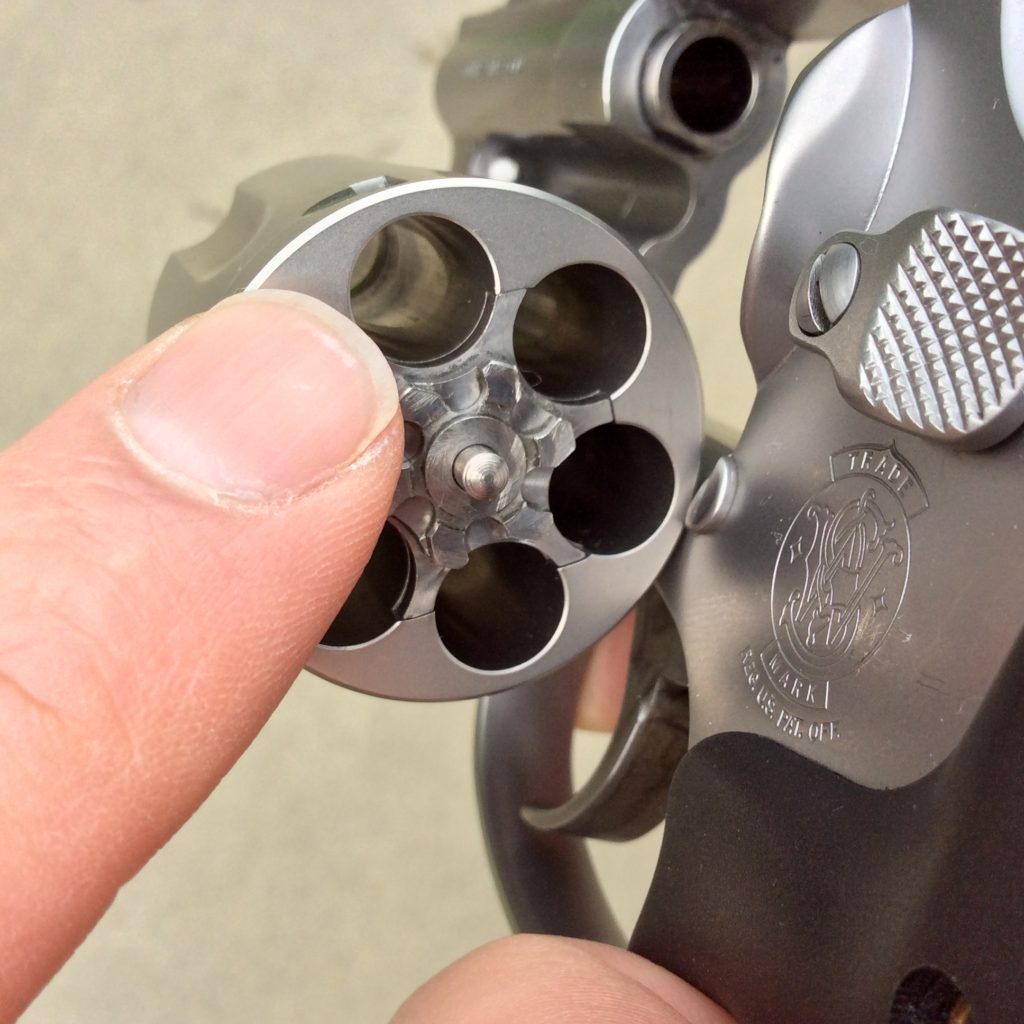 6.  If you have visually and physically verified that the cylinder is empty, you have unloaded your gun. Treat it with the same respect that you would a loaded gun, and handle it in accordance with the fundamental safety rules you have adopted.
Not that bad
The process sounds like a lot when you write it out, but the truth is that it takes just seconds to accomplish, and the redundancies help to keep you safe when you're tired, distracted, rushed, or stressed out, or when the environmental conditions (weather, lighting) are less than ideal. We usually don't make grievous mistakes when everything is going right, eh? If you adopt safety habits that work even in the worst of circumstances, then your chance of making a dangerous mistake are reduced when things aren't perfect.
The extra work is worth the effort, and will prevent you from hearing the "loudest sound in the world."
Be safe out there!
******
*I learned a variation of this technique from my Dad, as a youngster. Dean credits ROP instructor and Pasadena, CA Police Department Rangemaster Jack Preston with teaching him this technique "back in the day" when he was a cadet. Those were the days when blue steel (well, stainless steel . . . Dean's not that old!) and gunleather still walked the beat. We salute Jack and we're proud to help keep his valuable lesson alive for a new generation of RevolverGuys.
Liked it? Support RevolverGuy on Patreon!