When I initally pulled my 640 Pro Series out of the box I was in love. That feeling only lasted until the first time I pulled the trigger. Even though this is a Pro Series gun, the trigger was abysmal (read: about average for a J-Frame). Attempting to test its weight on my Lyman trigger pull gauge was futile. I received the dreaded "overload" message; the trigger pull exceeded the gauge's 12-lb capacity. Needing badly to lighten it, I purchased the Apex Duty-Carry Spring Kit from Apex Tactical Specialties.
Apex Duty-Carry Spring Kit
The Duty-Carry Spring Kit contains four parts: a reduced-power mainspring (1), Apex XP firing pin and firing pin return spring (2), and rebound slide spring (3). All of the parts are drop-in. Installing them requires that you remove the side plate and swap out the parts to be replaced.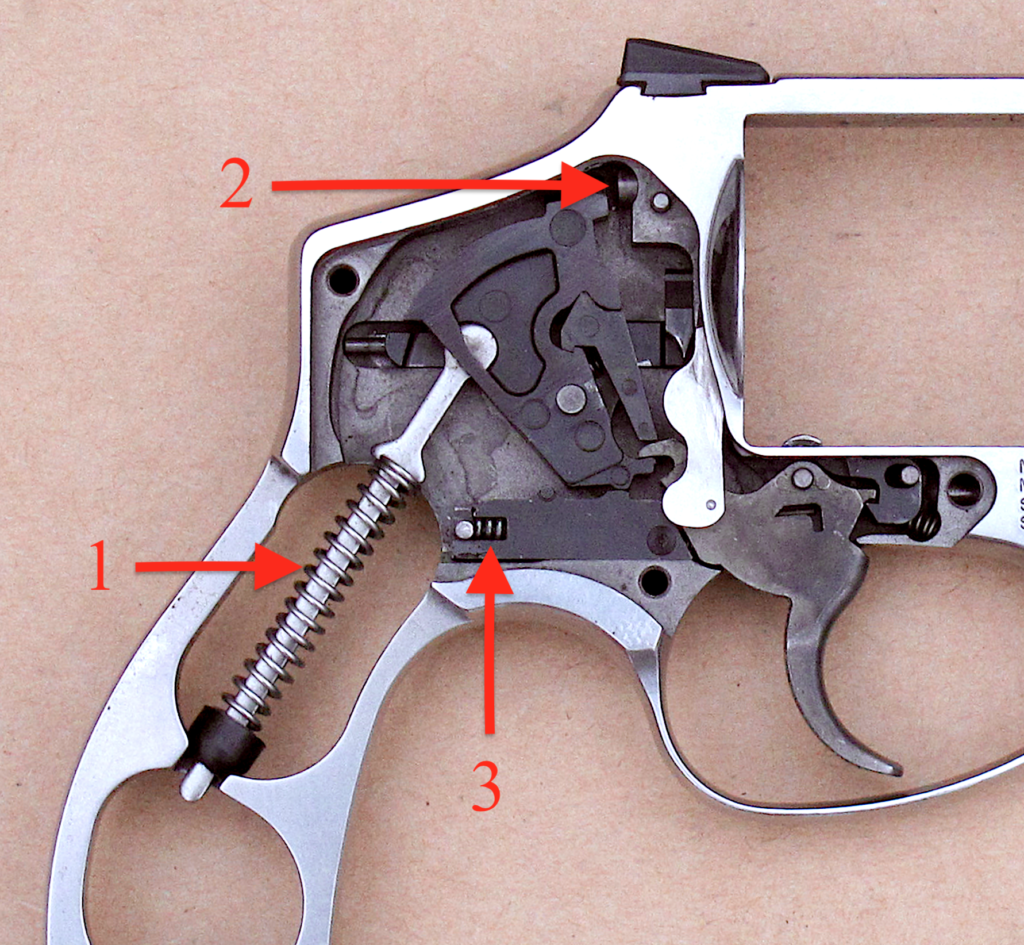 If you're comfortable disassembling a J-Frame you should have no problem installing this kit. If you're not, I highly recommend the Gun Digest Book of Revolvers: Assembly/Disassembly. Apex also has two videos that cover the installation process here and here. The process will take 20 to 30 minutes and requires to specialized tools, except a paper clip. Make sure you have a small paperclip on hand. Seriously.
After installing the Apex Duty-Carry spring kit, the trigger on my 640 Pro comes in at a very reasonable and fairly smooth 9 pounds, 9 ounces. In addition to being lighter, I also believe it's also smoother, though maybe that is just a matter of perception or the result of the proverbial "1,000 round trigger job".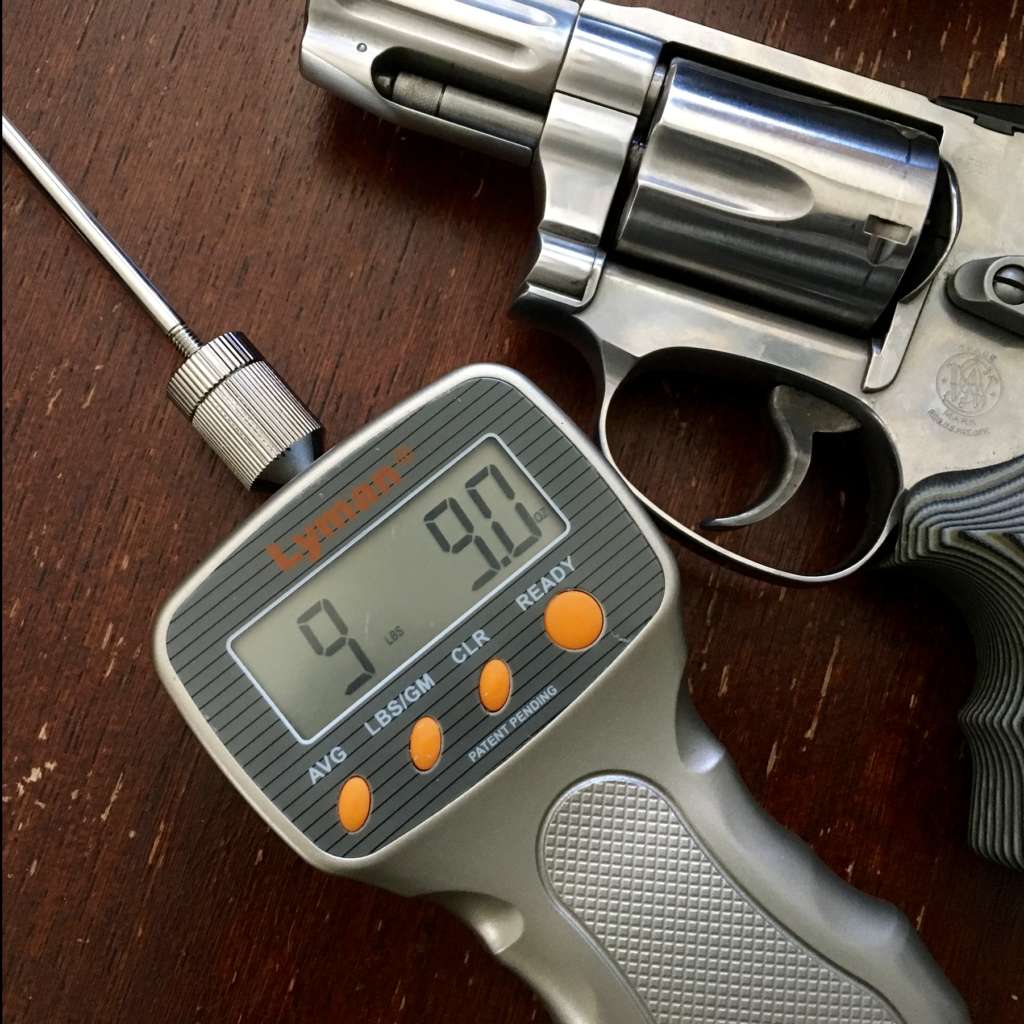 The movement of a revolver's internals against each other smooth rough edges over time. Over more time this can cause the trigger to become very nicely broken in and, (at least in some cases) buttery smooth. One imagines that many J-Frame triggers are never shot enough to be thoroughly broken in. This may go a long way to making these triggers more manageable but it does nothing to actually lighten them.
The Verdict
After installing the kit I ran a basic function check and headed to the range. I was really excited to see what happened. So I set up and drew my revolver intending the fire the cylinder of carry ammunition it contained. Somewhat anti-climatically, only four of five rounds in the cylinder fired. One was a light-strike (the ammunition was Winchester PDX-1 .38 +P). This was a blow to the confidence I had placed in my chosen carry gun/ammo combo, but I kept going.
After a couple of hundred more rounds with no further incident I was feeling better. After roughly 1,100 rounds since I am feeling about as confident as one can be in a sidearm. Despite the initial hiccup, the Apex Duty/Carry Spring Kit is the best $25 I've spent in a long time. I believe this to be a must-have item for any J-Frame owner. As with any modification, make sure you test it with your chosen self-defense ammunition.

Liked it? Support RevolverGuy on Patreon!