Fans of RevolverGuy are certainly familiar with Grant Cunningham, whose work we've featured many times before in these pages. A former gunsmith, who hung up his shop apron to focus on training, writing, and consulting, Grant is recognized as one of the industry's leading authorities on revolvers, and it's been our pleasure to share his work with you, over the years.
We are therefore excited to announce that Grant has published a 2nd Edition of his book, Defensive Revolver Fundamentals. The book was first published in 2013 and quickly became a staple in our library, as well as one of our most highly-recommended titles. With the 2nd Edition, Grant has been able to update his tome with additional information and learning from the past nine years, and readdress some of his earlier topics, from an updated point of view.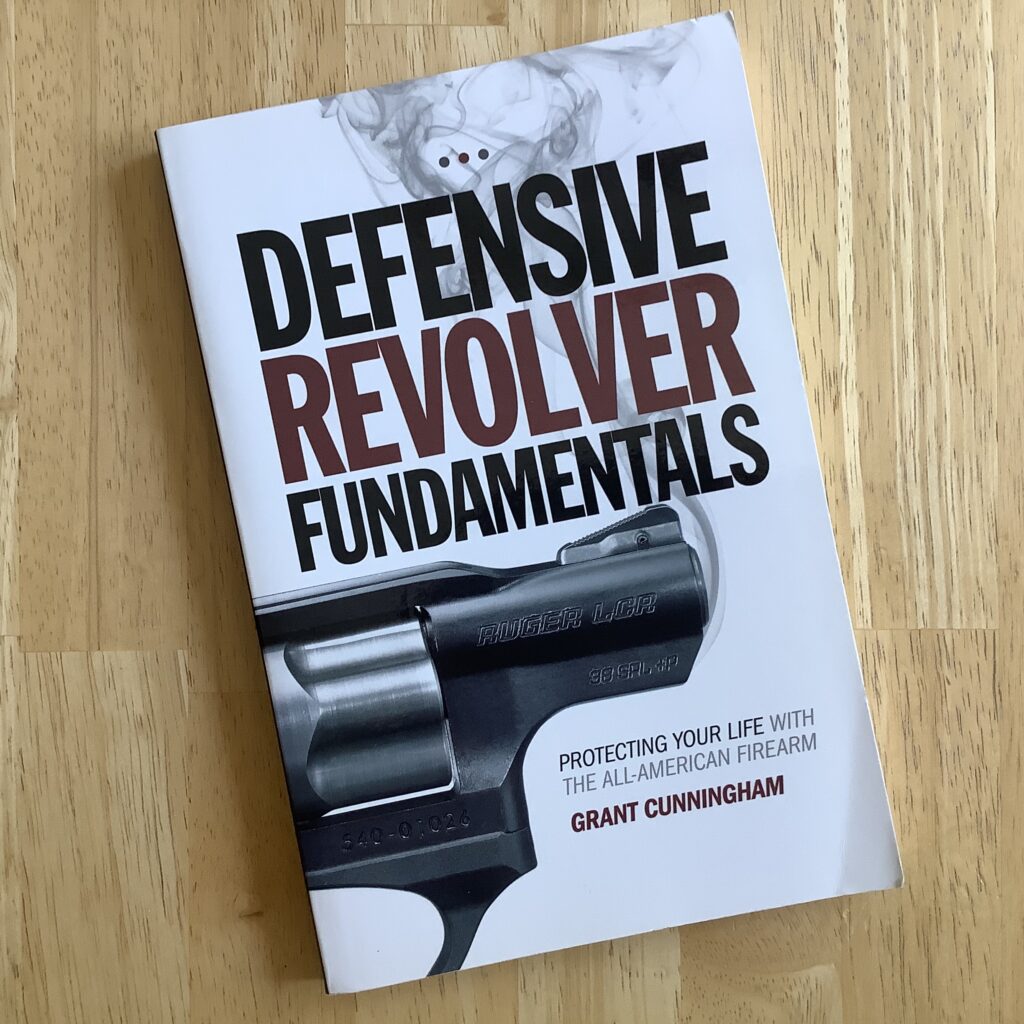 TWO PARTS
The 2nd Edition largely follows the pattern of the original, with a section that focuses on revolver operation, followed by a section that is titled, "Revolver Tactics," but actually spends the majority of its time exploring training issues.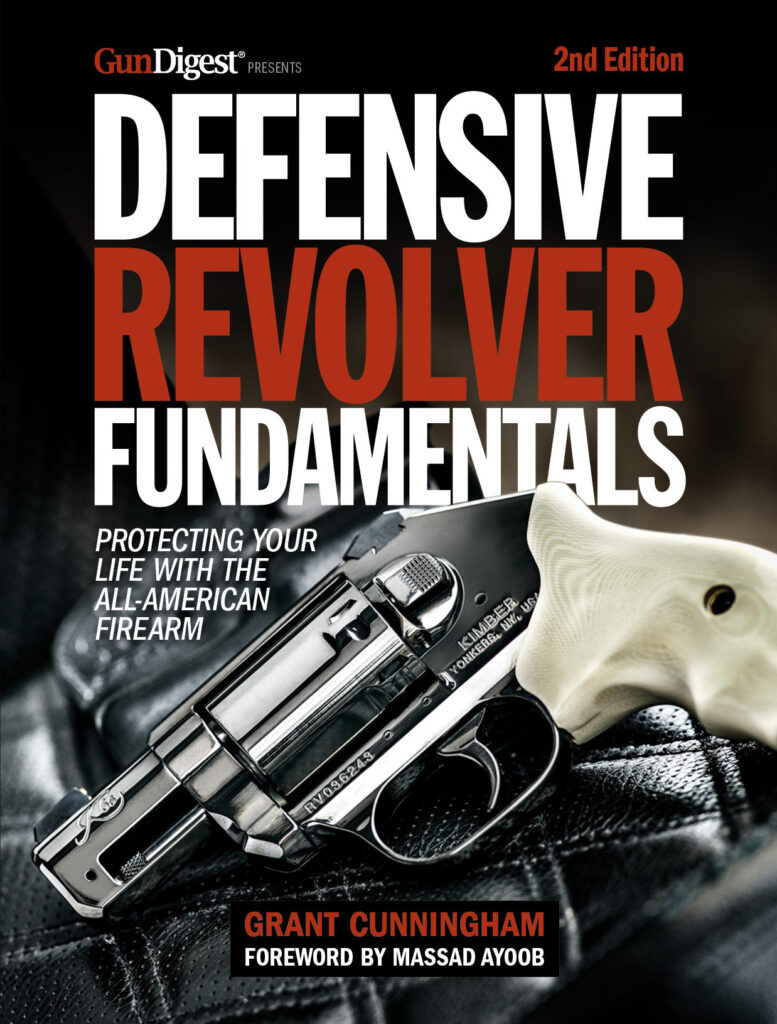 In the first section, the reader will be exposed to Grant's recommendations on how to efficiently grasp, shoot, and reload the revolver. Even the most ardent RevolverGuy will benefit from Grant's breakdown of these essential skills, and particularly his excellent discussion on trigger management techniques, so don't be tempted to skip past these parts because "you already know it." If you approach this section with an open and inquisitive mind, you'll walk away with many jewels.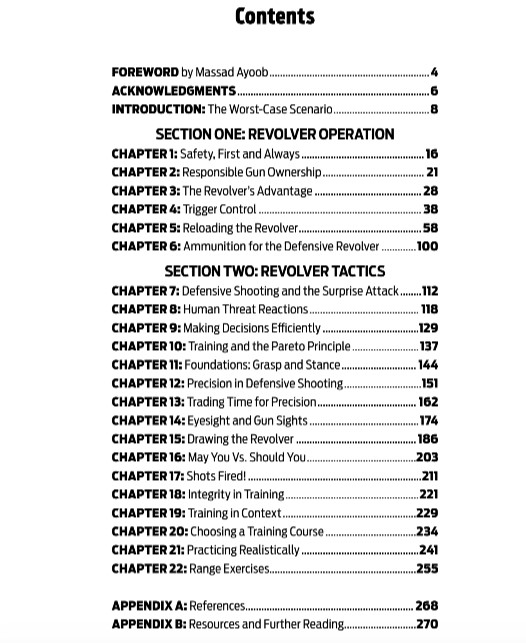 The second section is where Grant talks about the realities of close-range, criminal ambushes, and the corresponding physiological and emotional changes that occur when you become the target of such an attack. It's from this understanding that Grant discusses drawing and using the revolver in self-defense, and building a training program that will allow you to make the most efficient use of your limited time, energy and financial resources.
UNIQUE
One of the things that makes Grant's work so unique is his discipline. Whereas some writers might be tempted to draw from a wide variety of sources for a "doctrinal" book like this, and force conflicting ideas and techniques from various schools of thought to live under a single umbrella, Grant ensures that all of his recommendations are consistent with his fundamental outlook on the nature of close-range, defensive encounters.
Grant's work, studying these attacks, shapes his view of what an appropriate response would look like, and what an appropriate training plan would look like, to prepare you for the encounter. Everything he writes about using a revolver for self-defense is evaluated through this lens, which gives a great consistency and uniformity to his effort.
It's also important to note that Grant "brings the receipts" in his writing style. He's not content with simply telling the reader the "what," or "how," without also telling him the "why." Grant's recommendations and assertions are always founded in his understanding of how defensive shooting encounters unfold, and the reader is never left to guess why he would take a certain stance, because Grant is careful to proactively explain and defend his views.
Lastly, Grant's unwavering focus on context, consistency and integrity in the training process is a boon to his work. We value those principles in our own training and writing, and sincerely appreciate Grant's expert handling of them in the 2nd Edition.
GO GET IT
Even if you've read the prior work, we'd strongly recommend purchasing this significantly-revised, 2nd Edition of Defensive Revolver Fundamentals. You'll be able to find it in all the normal places, but we'd strongly recommend shopping over at the Gun Digest Store, because they support our 2A rights and culture, unlike some of the usual suspects.
After you've had a chance to read it, let us know what you think about it in the comments.
Be safe out there!