I retired an old friend to the safe today: my everyday carry knife for the last 13 1/2 years. My constant companion for almost a decade and a half, the only walkabouts she'll accompany me on now are those into the past. We have shared both the happiest and most exhilarating of times, as well as some damned bitter ones. Purchased in 2004, the knife I've carried for almost a decade and a half is the Emerson CQC-7.
I warned you guys when I started RevolverGuy that I might talk about some non-revolver-related stuff. This post kicks off a loose series I'm calling "Off-Topic Tuesday" – topics that don't have much to do with revolvers, but that I want to write about anyway. Don't worry, though; regularly-scheduled revolver programming will continue on the normal schedule!
Living With the Emerson CQC-7
There aren't many things in this world that we use, day-in and day-out for 10 or more years. Sure, most of us probably have guns that are several (if not many) times that old, but I'm not just talking about owning old stuff. I'm talking about carrying it every waking hour and using it multiple times per day. It is doubtful I'll get to a point where any of my guns are subjected to quite the rigors to which I have put this knife. There are just a lot more places you can carry a knife, and a lot more uses for them.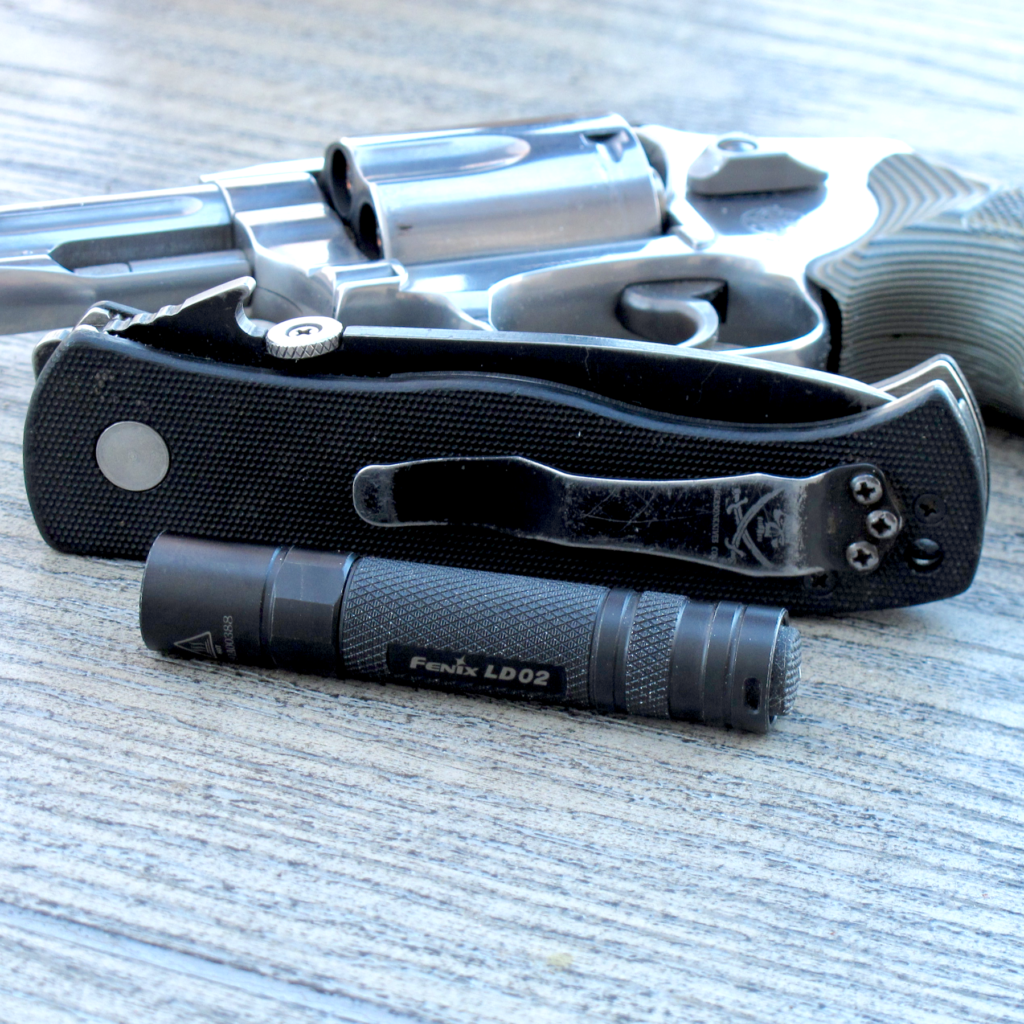 I purchased the Emerson CQC-7BW (and a Mini CQC-7BW, a snub-nosed version that is still basically brand new) shortly after arriving in Iraq in 2004. An inexpensive folder of forgotten provenance crapped out on me so I ordered the pair of Emersons. It immediately became a part of my carry kit. This item followed me home, and just became "my knife." I have used this knife almost every single day for just about every task imaginable. I am definitely not the person that reserved this knife for defensive duty – she was a daily driver. There are some reasons I feel in love with this knife, but none more compelling than "the Wave."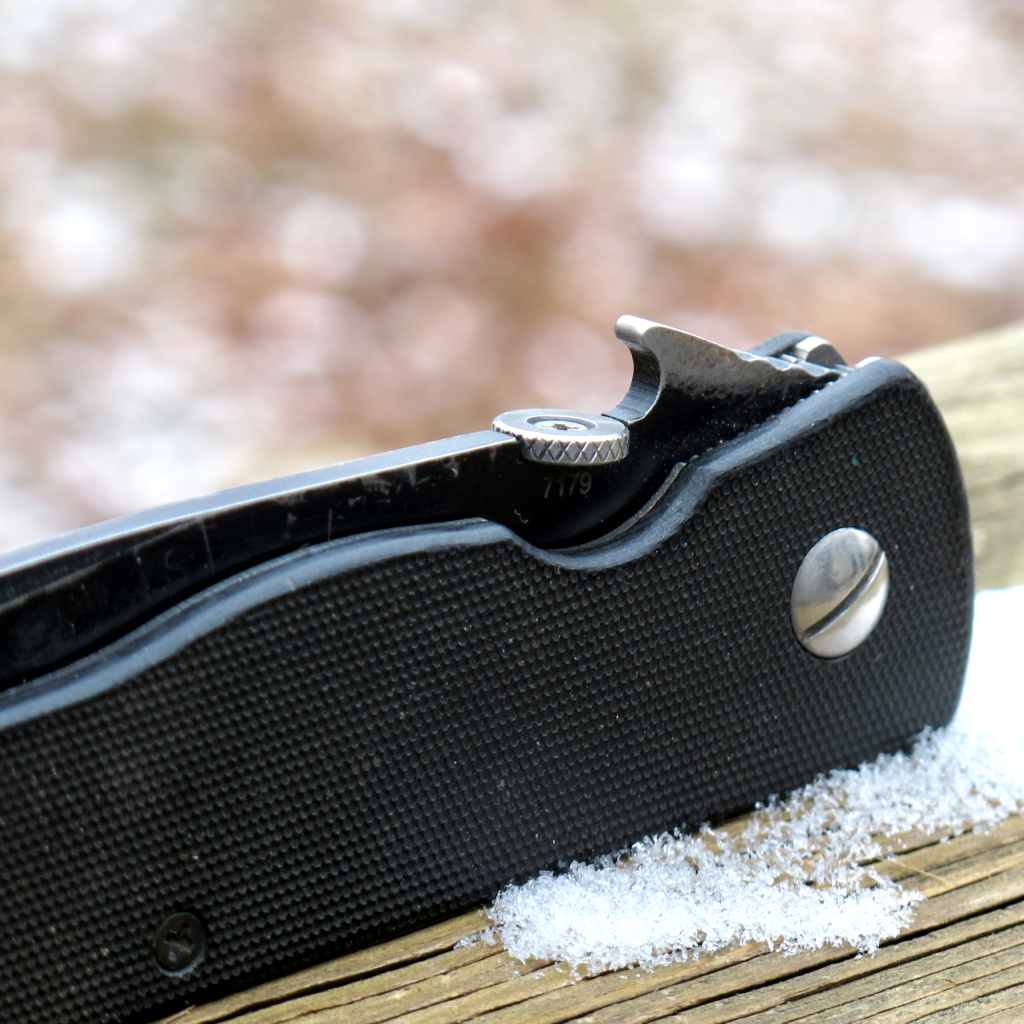 The Wave is a simple hook on the top of the blade. When the knife is extracted from the pocket the Wave catches on the hem and pulls the blade open. This makes getting the knife out and into action incredibly fast. It would be hard to imagine having a folding knife without this feature, especially after all these years of using it. Having been licensed to a select few other manufacturers, the Wave is a feature that is not entirely unique to Emerson, but Emerson still boasts the widest array of blades with this excellent feature.
Repairs the Emerson CQC-7
In all my time with this knife, I've had to make two repairs to it. Of course there has been the normal sharpening. I've had it sharpened by some expert buddies, and once, while sitting at a sushi bar, by a sushi chef. I don't really consider sharpening a "repair," just routine maintenance. Once, though, while on a CQB range in Kuwait, the pocket clip got bent to an unacceptable extent and wouldn't hold the knife in my pocket. Scared I would lose it I ordered another one with the Emerson skull logo. Of course this was no big deal – but the more recent problem I experienced was.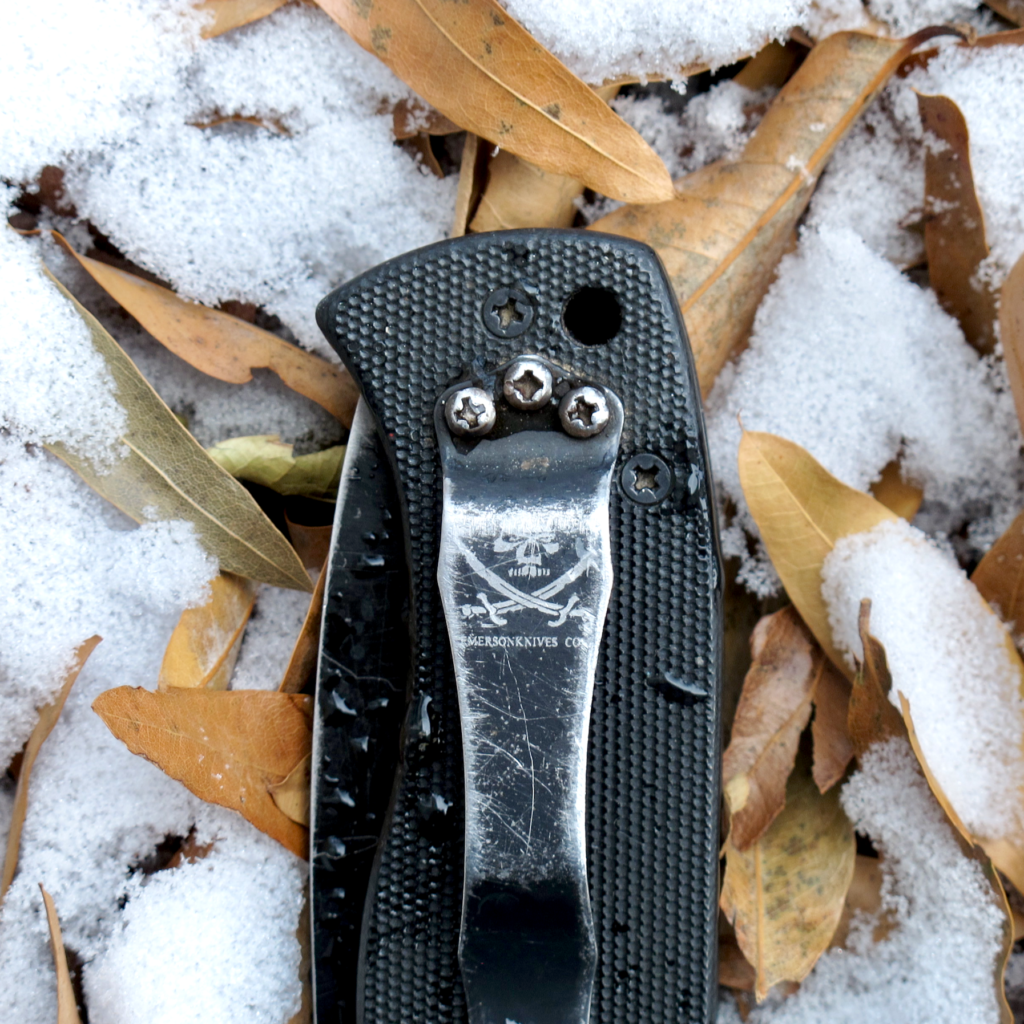 Just a few weeks ago I was opening a package. After I had opened the box I was idly fiddling around with the knife (you know, like they teach you NOT to do). I noticed that if I put a little pressure on the back of the blade, the knife would fold in half. "That can't be right," I thought. "I must not have gotten the blade fully open!" But, opening the blade up fully and pressing on its spine revealed that the liner-lock had failed. And failed again. And again. This is an unacceptable failure to me. I can't use this knife for anything other than light chores less I risk my fingers. Before retiring the old girl, I had this issue repaired.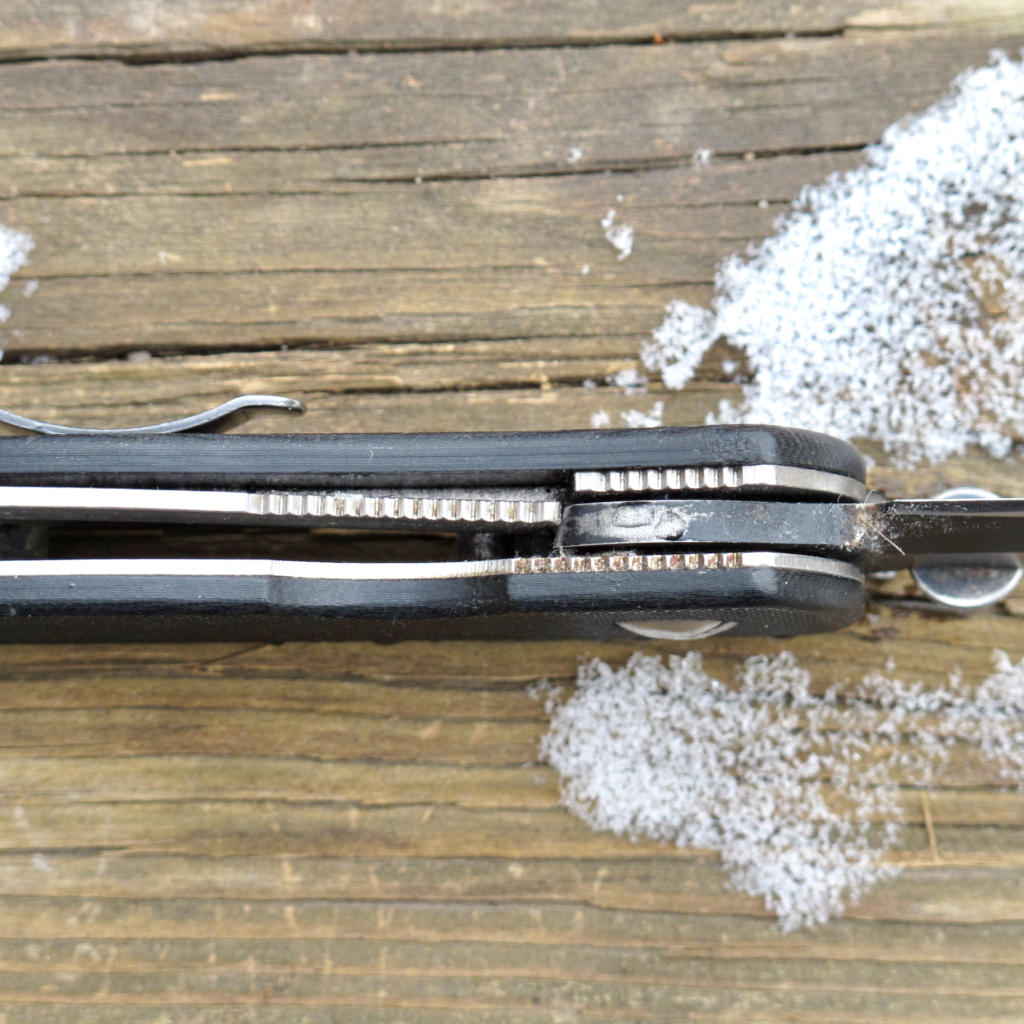 My Thoughts on the Emerson CQC-7
When it comes to serious knife guys, there are two camps. The first is that Emerson is the absolute last word in hard-use knives. The other is that Emersons are overpriced, mid-range knives with loose tolerances and so-so materials. And to be honest, I think both sides are right. After handling some knives in the same price-range, the Emerson seems kind of…meh. After having a "knife guy" sit down and show me the guts of an Emerson beside a Zero Tolerance, the difference in material is pretty shocking. Emerson, for instance, uses plastic washers rather than the better zinc-phosphate washers used by ZT. It's hard to get an Emerson back together, too, which is not the case with other folders.
In reality, though, how much does it matter? I'll let you be the judge, but I got over a dozen years out of the Emerson. After having the lock repaired I could probably get a dozen more. The Emerson slogan is, "Famous in the Worst Places!" I have been joined by this knife in some pretty bad ones. I'd do it all again if I had to. The only times we've been separated for more than a few hours are the occasions I've had to mail her into combat zones, lest she be confiscated in some intermediate country I had to stop into on the way.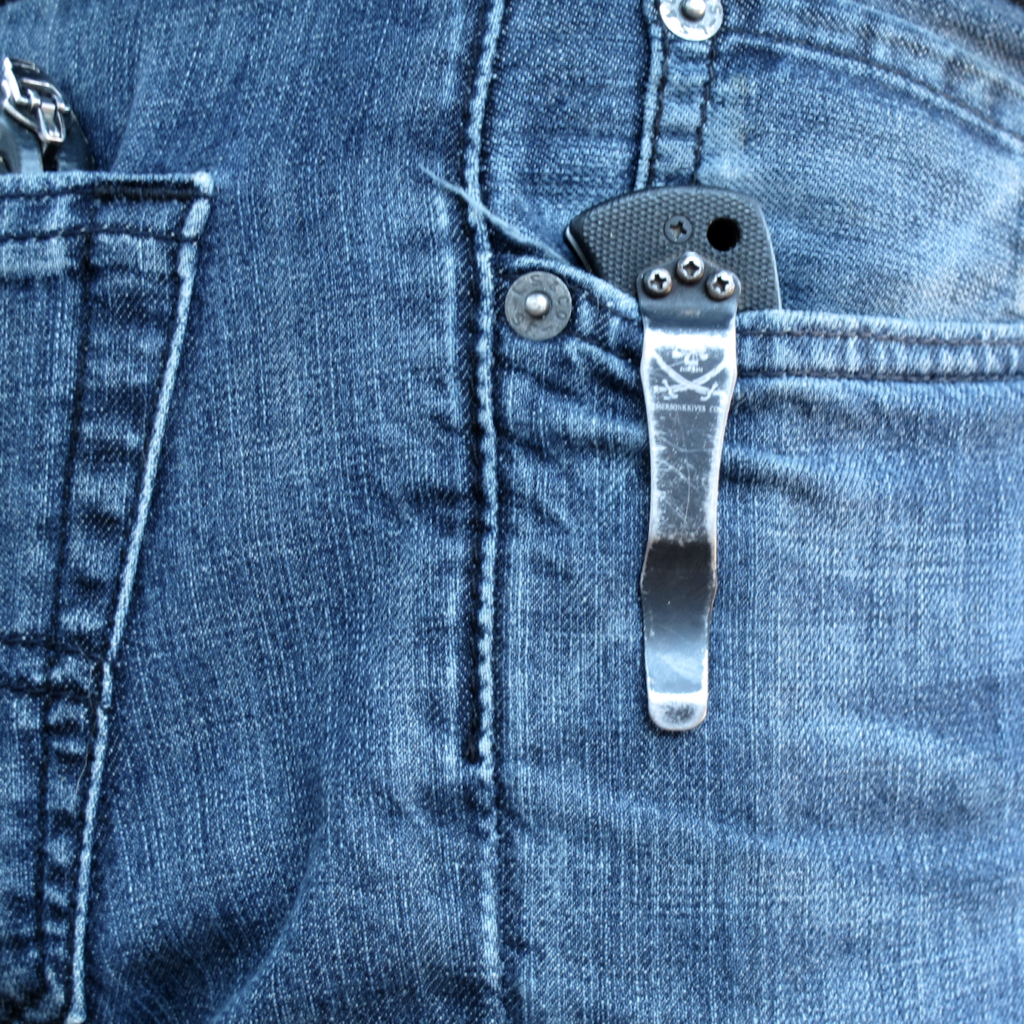 The design of the CQC-7 has a lot going for it. It's a great size for every day carry. The G-10 scales are comfortable and it feels good in the hand. The Wave feature has become something I can't live without. I'm so used to it after so long, I don't know what I'd do without it. On the other hand, the CQC-7 uses a chisel grind, and a reverse-chisel grind at that! This means the cutting edge is on the inside of the knife (for right-handers) making it difficult to use for delicate tasks. This knife isn't really intended for delicate tasks, but having options is never a bad thing. One more compelling feature about the Emerson CQC-7: the versions that are available. The CQC-7 lineup is really thoughtful. There is a "Mini" model available with a 2.5″ blade for carry in more restrictive jurisdictions, as well as an inert training model. There are also Wave-free models for places where that would be considered an "automatic opener." There are definitely some marks in the "pros" and "cons" columns when it comes to the Emerson CQC-7.
Replacement Blades
So what will replace the knife that has worn holes in all my jeans since my mid-20s? There are a few options that I have my eye on, and doubtlessly I will talk about some of them in upcoming posts. Ideally, the perfect candidate would have the Wave (or a functionally similar feature), a "mini" model is highly desirable, and a training model is required. Other than that the sky is the limit. If you guys have suggestions, feel free to let me know!
Liked it? Support RevolverGuy on Patreon!