It's funny how things work. This article was planned to be the very first one ran on RevolverGuy.com. Several things happened (mostly at my own doing) that changed this course. My friend Aaron (at the ITRH Urban Survival Podcast) wanted to to run my revolver interview much earlier than I had anticipated. Wanting to space out reviews of revolvers (because I don't have many), I pushed this one to the back burner. Then I got in touch with Mike Wood to write a review of his book. I got some new ideas and the next thing I knew, RevolverGuy.com was charting its own course. But a year later I'm finally getting around to writing the article I started in October of 2016. This is an article about MY first revolver, the Smith & Wesson Model 60-15.
I will freely admit that generally speaking, I am no fan of the Smith & Wesson J-Frame. Obviously my 640 Pro Series is an exception to this rule, but I usually try to steer others away from small wheelguns. First, I am not fan of the fixed "sights" on most small revolvers (or complete lack thereof on others).  The little trench and tiny, un-distinguished front post are abysmal in my estimation, and suited for neither precision nor speed.  Strike one.  The short "snub-nose" barrels of these guns don't help practical accuracy any, either.
Finally, the general movement to scandium, aluminum, and other alloys to produce guns that are barely heavier than a book of stamps make J-Frames difficult to shoot, and really difficult to shoot well. They recoil heavily and this can turn new shooters off quickly.  They might be fun for a cylinder or two, but you're not going to be doing many heavy range sessions with them.  Extreme light weight also makes these guns more difficult to steady at arm's length, especially when coupled with a 12(+)-pound trigger. It was with these shortcomings in mind that I purchased my very first J-Frame – indeed, my first revolver – in the early 2000s.
The Smith and Wesson Model 60-15
The Smith & Wesson 60 is the first regular production, stainless steel revolver.  In the world.  It was designed as a stainless version of the famous Chief's Special, and quite a few variations of this design have emerged through the years including Performance Center and Ladysmith models.  It used to be available in .38 Special but all the Model 60s in the S&W catalog of today (4 of them!) are Magnums. Currently the standard Model 60 is available in my preferred configuration: chambered in .357 Magnum with a 3" barrel, and wearing an adjustable rear sight mated to a pinned-on front sight.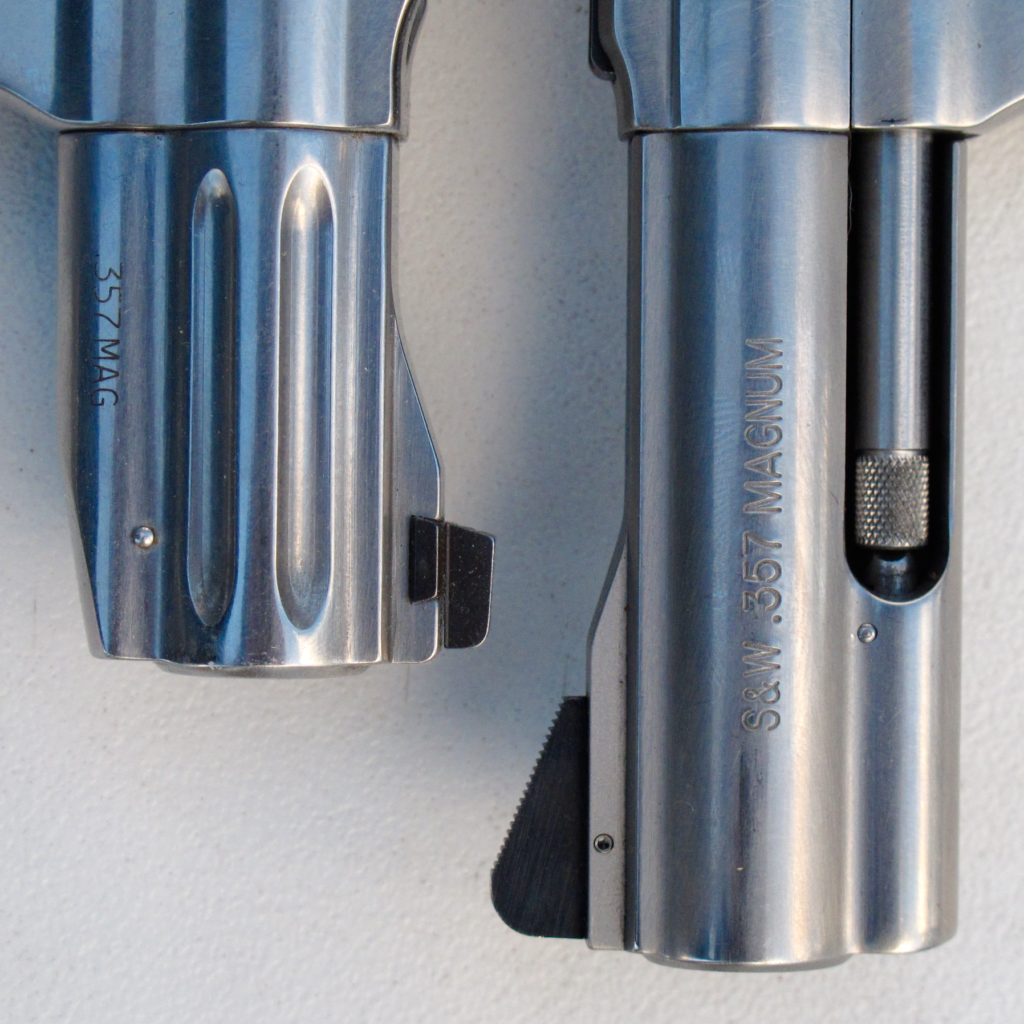 I recently became reacquainted with this old friend. Unlike some gun guys, I'm not much given to sentimentality. I'm a utilitarian, and if I'm not using a gun, I'm pretty likely to let it go, and that original Model 60 I bought back in '04 was one that got let go. Fortunately for me, it didn't go too far. I put this revolver on "permanent loan" with my father, which pretty much makes it his first revolver, too! I talked to Dad and he agreed to let me "check it out" for a while. I took it back for this review, and I have a few more plans for it before I turn it back in – I'll talk about that at the end of this article. For now, let's talk a little bit more about the Model 60.
With it's curious-looking (for such a diminutive revolver) 3″ tube, the 60-15 sits somewhere between "snub nose" and "normal revolver" in my mind. It's just ever so slightly out of proportion in a way that I can't quite put into words. But, I am sincerely hoping there are some benefits to its slightly awkward appearance. The added sight radius coupled with the adjustable sights have the potential to make this gun more practically accurate than the more standard 2″-ish small frame revolvers. One assumes the extra inch of tube doesn't hurt ballistic performance none, either.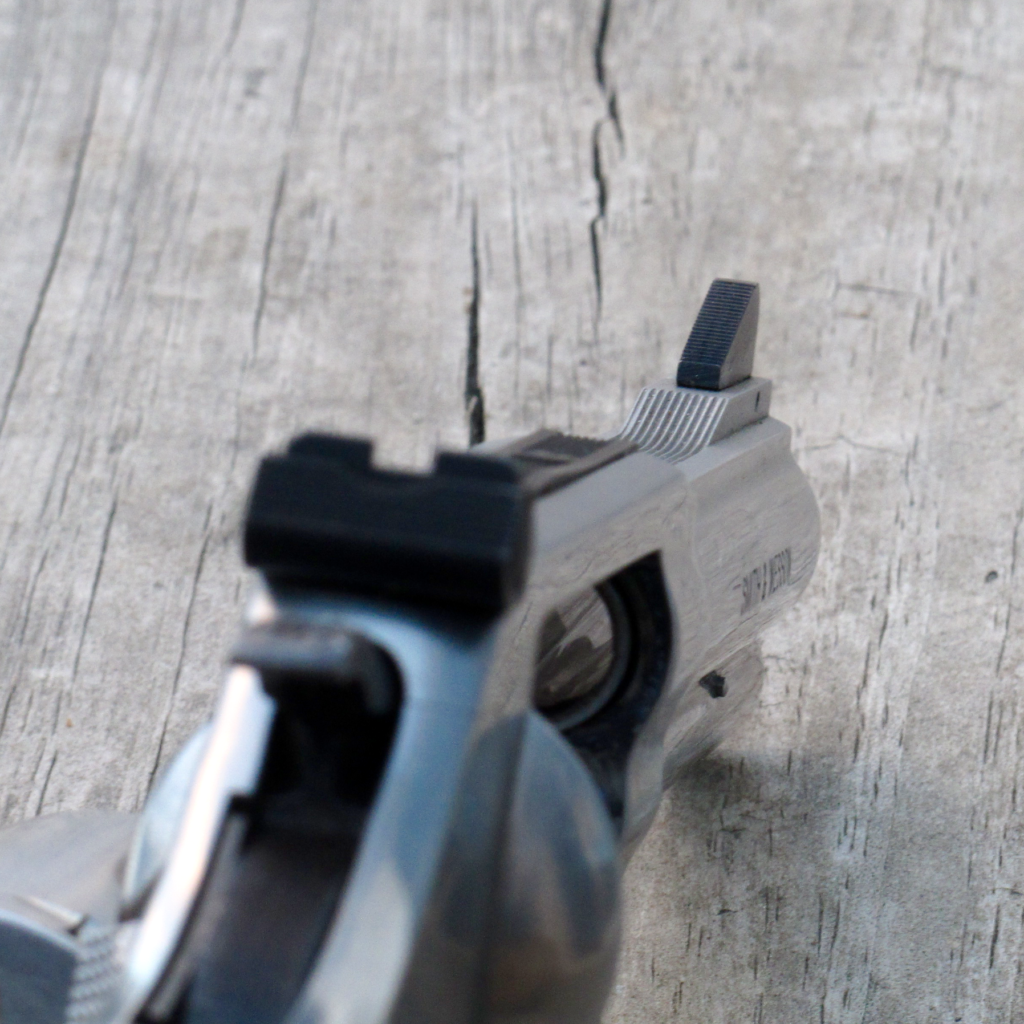 The adjustable sights that come stock on the 3″ model are inestimably better than standard J-Frame sights, but still not perfect (and not quite as good as the Novaks on my 640). The rear notch is not as deep as you may be accustomed to if you regularly shoot older, larger-framed guns, nor does it have a white outline. Sadly Smith & Wesson has seen fit to replace the old blade with an"improved" shallower rear. I could live without the outline but man I wish the notch were just a bit deeper – something more along the lines of the 686 sight shown below. The difference between those two notches might not look that big, but it is!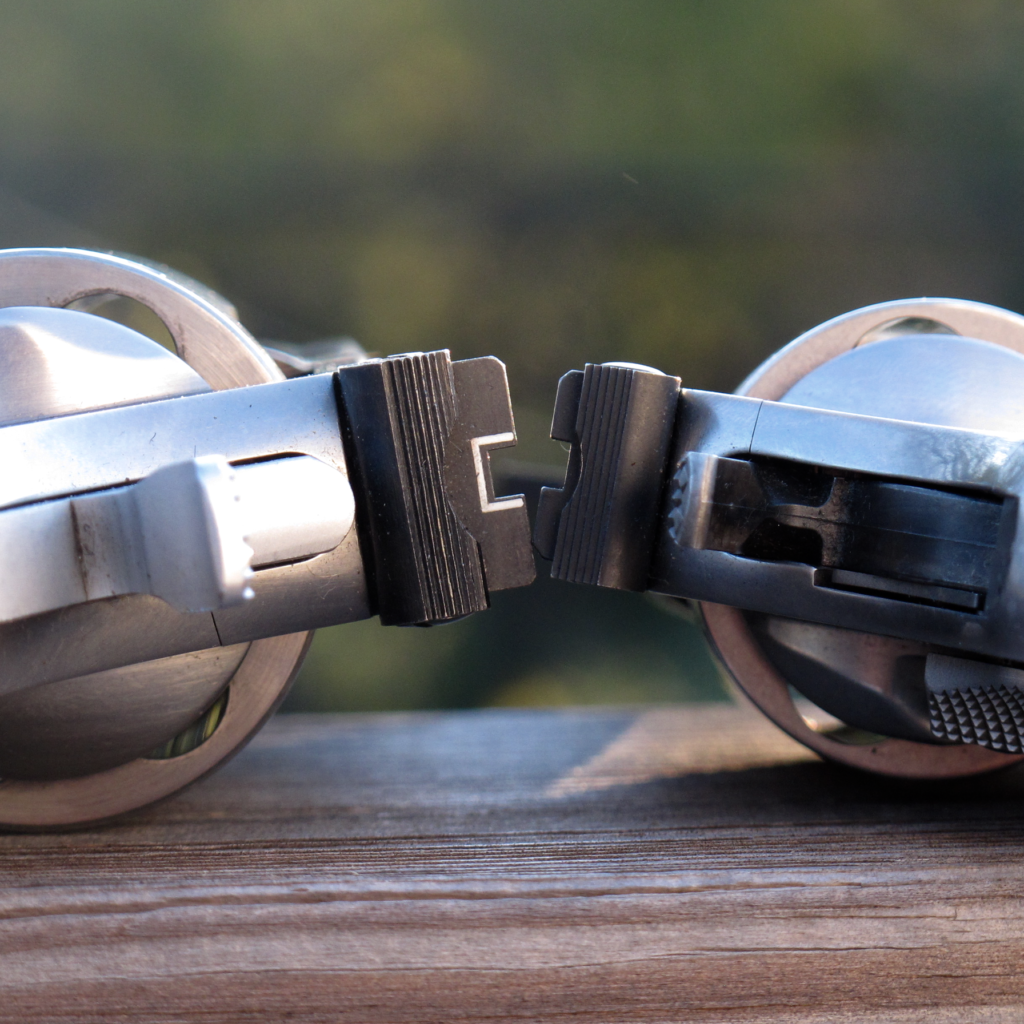 Shooting & Carrying the Model 60
The all-stainless construction of this gun is a boon to pleasant shooting.  The Model 60 is a pure joy to shoot with loads of the .38 Special variety.; recoil is reduced to "fun-gun" category. Even mid-range .357 Magnum loads are, if not exactly enjoyable, tolerable.  This translates to better recoil management and faster follow-ups. On the other hand, at slightly over 23 ounces (empty), this gun is over twice as heavy as some of the "light-as-air" models. I don't have an issue with this, being used to my 640 Pro, which comes in at right around the same weight. Others might, though, if the revolver is intended for deep concealment or pocket carry.
So far I haven't carried the Model 60-15 (at least not in the last decade), but I will. In the meantime, I have shot it quite a lot, and here is what I can report: the trigger, predictably, does a handy job of hiding any potential benefits of the longer barrel and better sights. I recently made time to put a couple hundred rounds through the Model 60-15, and I couldn't do any better with it than my 640 Pro. In fact, I mostly did worse. I think the potential for better accuracy is there, but I have to get beyond that trigger to find it.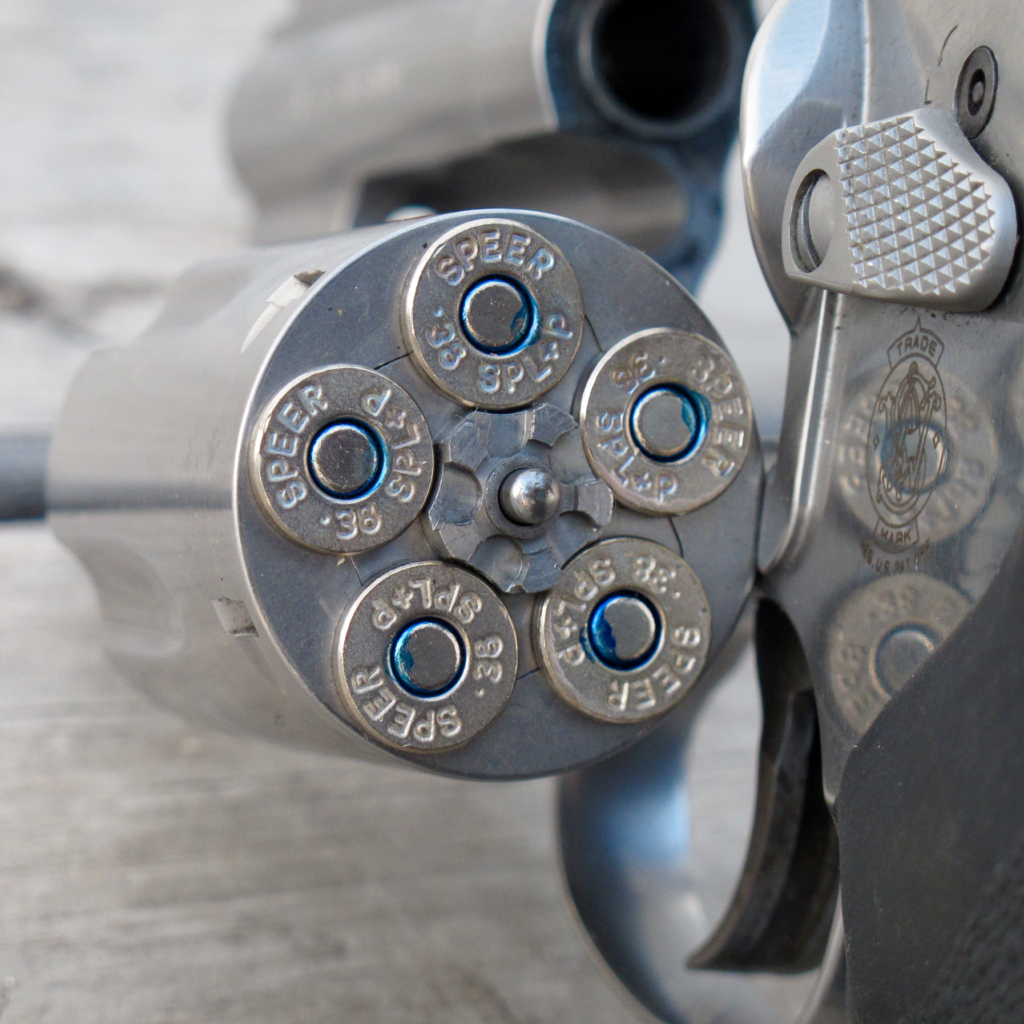 For some reason, when shooting this gun, I expected recoil to be more akin to that produced by my 686 than other J-Frames. Of course this was folly on my part; the longer barrel doing very little to actually reduce the effects of recoil. Expecting it to do so might have colored my initial experience somewhat, so I want to work with this gun a bit more. Again, I feel like there is a lot of potential here, but I'm going to have to work to get at it.
There is one other advantage to this revolver that may not be immediately apparent. The 3″ barrel affords plenty of room for a full-length ejector rod. I have mostly decided that this is necessary equipment on a working defensive revolver, and that was a deciding factor in my choice of the 640 Pro. This isn't a cool, sexy feature, but getting brass out of the way of incoming cartridges is pretty important.
The Way Ahead for Dad's Model 60-15
In my estimation, the Smith & Wesson Model 60-15 has a ton of potential, but to utilize all of that potential is going to require some tinkering. Those sights certainly aren't all they can be. This gun needs some better grips to be carry-worthy.  The trigger flat-out sucks. I don't like an exposed hammer, and would greatly prefer a bobbed one for concealed carry work. And since I mentioned carry, that means I'll be back out on the market looking for an even more esoteric revolver holster. And that internal lock…well, it's an internal lock. Suffice to say, I have my work cut out for me.
But like an old house, the "bones" are there. This is an amply strong stainless steel revolver, with a good barrel, sights that I can mess with, and a long ejector rod. So, into 2018 I will be working to fix up the Model 60-15 so I can return it to Dad better than how he gave it out to me. I'll bring you guys along for the ride and let you know what worked, and what didn't. Stay with me!
Liked it? Support RevolverGuy on Patreon!