A while back a reader reached out to me asking if I was aware of RIMZ moon clips. I wasn't, so I reached out to Denny Bennett, the proprietor. Denny set me up with a few editorial samples of his RIMZ EZ moon clips. I must say, I'm quite impressed.
RIMZ EZ Moon Clips
The RIMZ EZ moon clips differ from other moon clips mainly in construction: rather than metal as is the case with most moon clips, these are hydrocarbon polymer (I'll just call it plastic from here on out). My initial impressions were that these would be rather fragile; they seem at once too flimsy and too brittle to hold up to a whole lot of use. I was wrong on both counts. I actually found them to be robust and durable.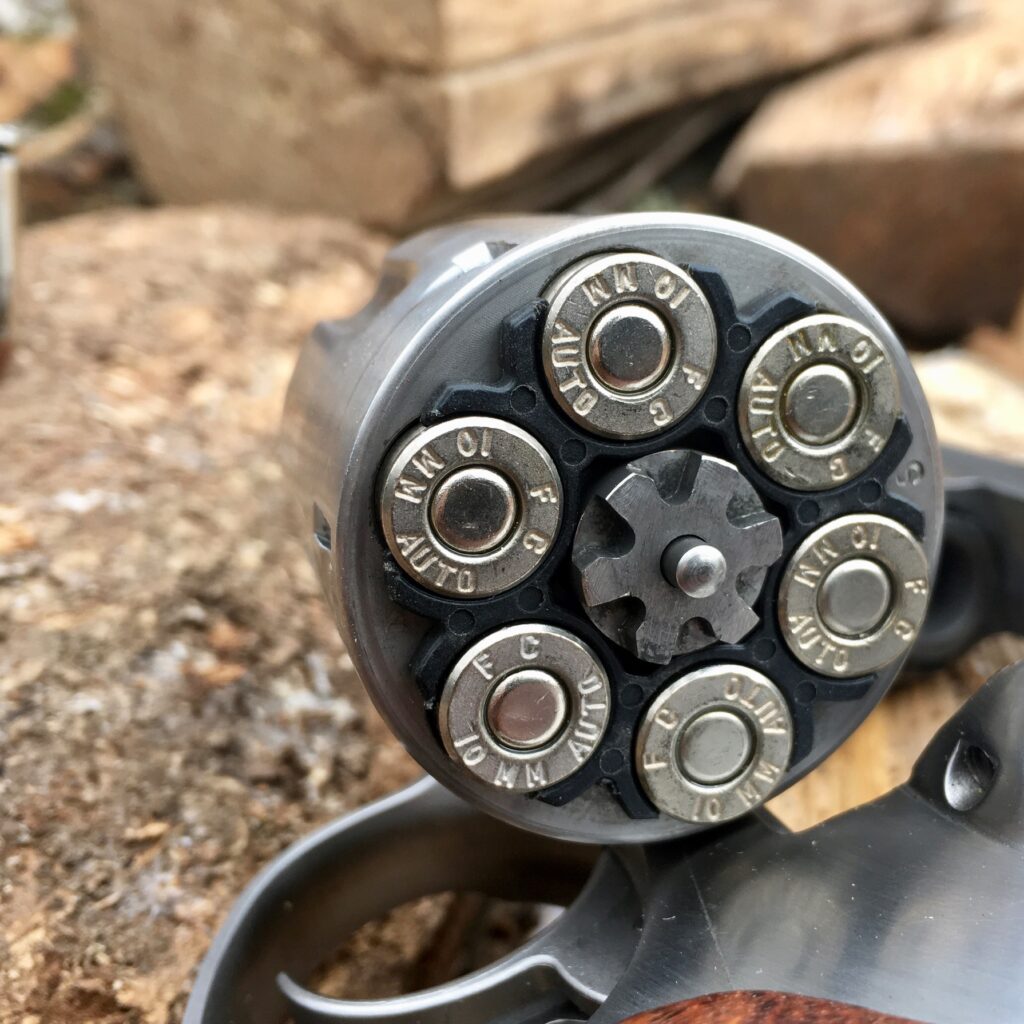 I was sent three moon clips. Using my GP100 Match Champion I fired 100 rounds of 10mm through them. I dropped full moon clips onto the floor, as well as plenty of drops loaded up with empty brass. I even pocket-carried a moon clip all day, and none of them are any worse for wear. I'm satisfied with the durability of the RIMZ EZ moon clips.
I was able to fire so many rounds with so few moon clips in a single session in large part because of the ease of loading and unloading these clips. This is one of the few moon clips that loads and unloads easily without the aid of tools. Even with freezing hands I was able to pull fired brass out of the clip, eliminating the need for loading and unloading tools.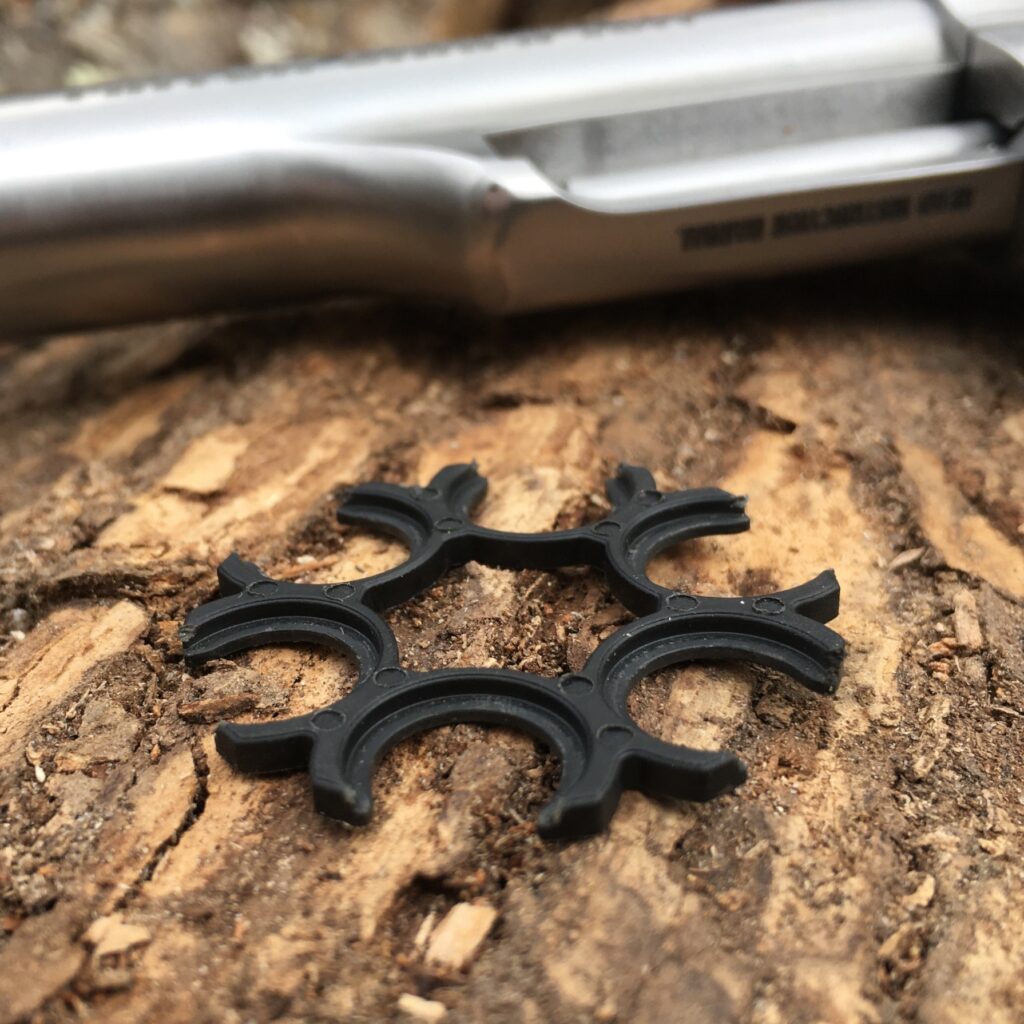 Despite the flexible nature of the clips, it still holds rounds securely. It also holds rounds stiffly enough that rounds don't sag. Sagging can be a problem when the loader is held horizontally, the heavy bullets causing the cartridges to be pulled down, screwing up chamber alignment in the process. I was curious how this was possible until I noticed there's a "top" and a "bottom" to each of these clips. The top side is recessed to accommodate  the head of each cartridge. This seems to add some rigidity to the clip. Whatever the formula, these clips hold rounds securely while simultaneously permitting easy loading and unloading.
Even better, RIMZ EZ moon clips are a little more affordable than many other options. They sell for between $32 and $47 per set of 10. While not exactly cheap, RIMZ moon clips are relatively inexpensive. Steel moon clips that I've reviewed from other manufacturers can cost up to twice as much as the RIMZ clips.
There's still one more potential benefit. If I were considering carrying a spare moon clip for defensive use, I think the RIMZ EZ moon clip might just be the best choice. It's flexible enough not to break. It's also flexible in a different way than steel; while steel moon clips will bend, they'll also warp. A warped moon clip can lock up a gun hard; I would be less concerned about this with the RIMZ clip.
The Bottom Line
I have to admit I'm impressed. I didn't have super high hopes for these, but they are tough and they work. The RIMZ EZ moon clips are available for a variety of 9mm, 10mm/.40 S&W, and .45 ACP revolvers (if you have a 10mm GP100 you'll want to the 646 model).  I would definitely recommend these in confidence.