Recently I've gotten several new reloading devices for review, and I've spent a good deal of time at the range working with them. Reviews of them are forthcoming, and this article will kick off several weeks of articles about non-speedloader reloading. While I was digging around in a box looking for some items to facilitate all this shooting, I ran across a DeSantis 2x2x2 pouch.
Gene DeSantis sent me this pouch a couple of years ago and I never got around to reviewing it. I'm not going to lie – when I received the pouch I pretty much had my carry system figured out and loose rounds didn't fit into that system. One benefit of me moving away from revolvers for EDC is that I'm a little more open-minded and willing to experiment.
Additionally, when I attend Greg Ellifritz' Snubby class in a couple weeks, I'll be running my King Cobra. Limited as speedloaders are for the Colt, I thought the 2x2x2 might be a good reloading apparatus for the class. Since I was heading out the range I figured now would be as good a time as any to give this pouch a workout.
The DeSantis 2x2x2
The DeSantis 2x2x2 pouch was designed by Gene DeSantis as an antidote to loading loose rounds. The intent was to improve upon the efficacy of dump pouches. Instead of a handful of loose cartridges, possibly pointing in various directions, the user could pull just two at a time and be assured they are in the correct orientation. They also (usually) end up at about the correct spacing for insertion into the cylinder. The 2x2x2 actually began life as the 3×3 (two sets of three cartridges) but was modified at the request of Mr. DeSantis' friend, Jim Cirillo, for use in PPC matches.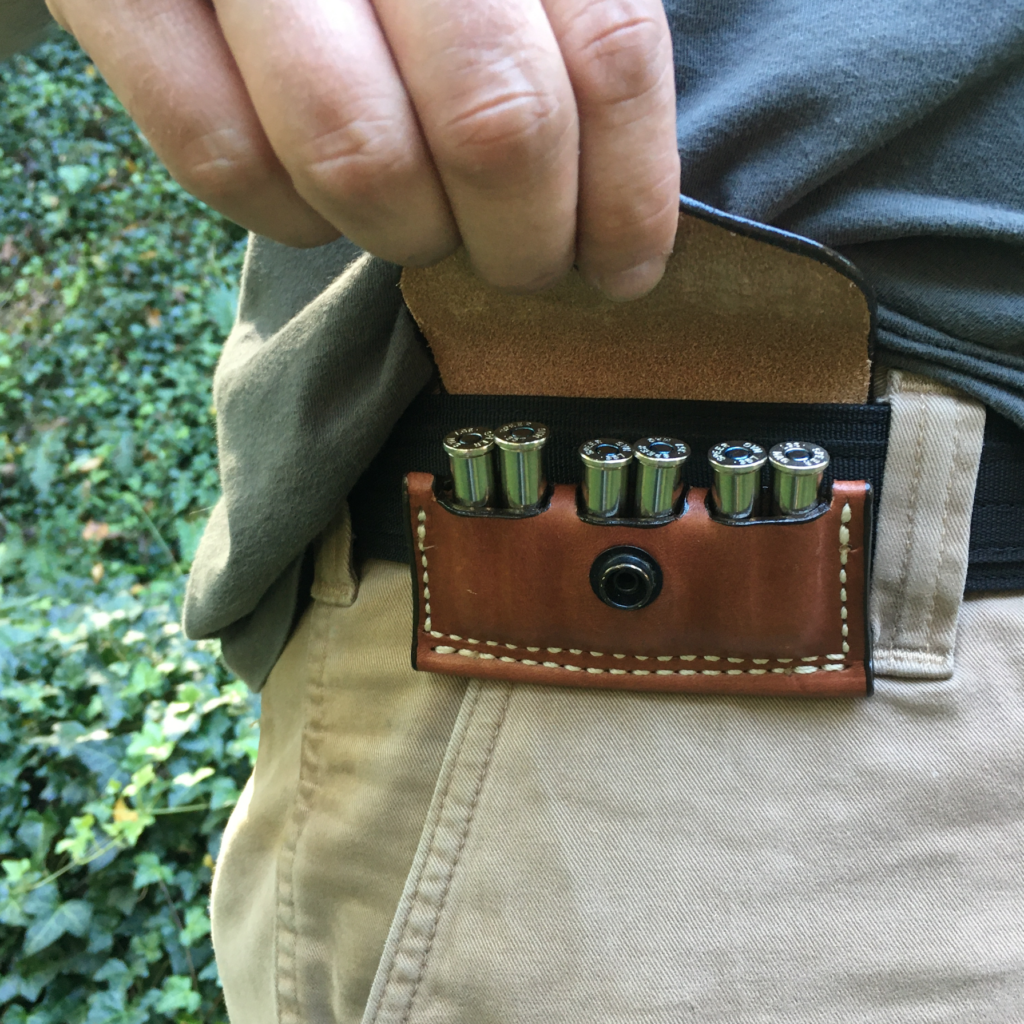 The design of the 2x2x2 is fairly simple and intuitive. The DeSantis 2x2x2 pouch is made from a single piece of leather that is folded over upon itself several times. The first, sewn fold creates the cartridge holders. As indicated by the name, these are arranged in three, side-by-side sets of two. Each pocket is boned specifically for two .38/.357 cartridges and they fit quite nicely.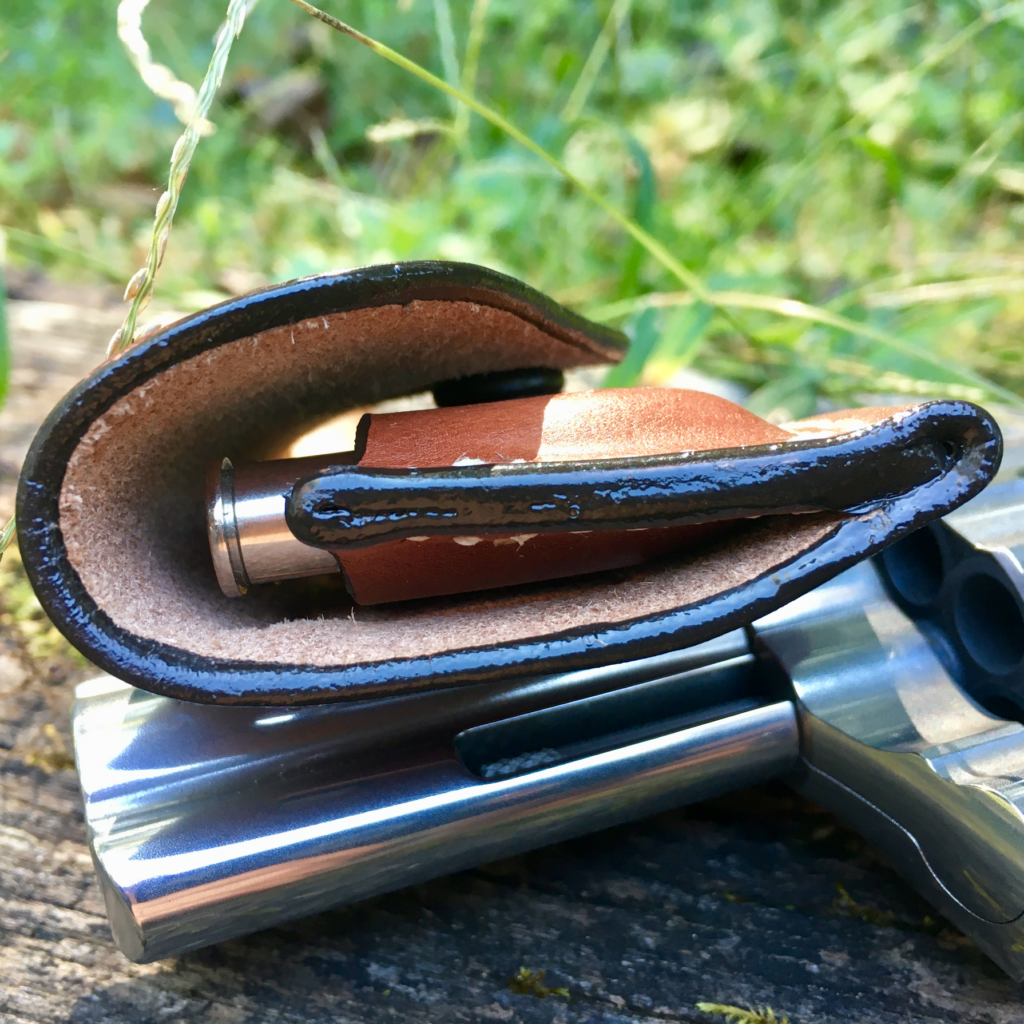 The next two folds of the leather create the belt "loop" and the flap. Actually, "belt loop" is a bit of a misnomer; one simply slides the pouch's flap behind his or her belt. The belt sits behind the cartridge holders. Once the flap is through the belt, and the belt is behind the cartridges, the flap is snapped shut. During reloading, when the flap is unsnapped, friction keeps the pouch from falling away.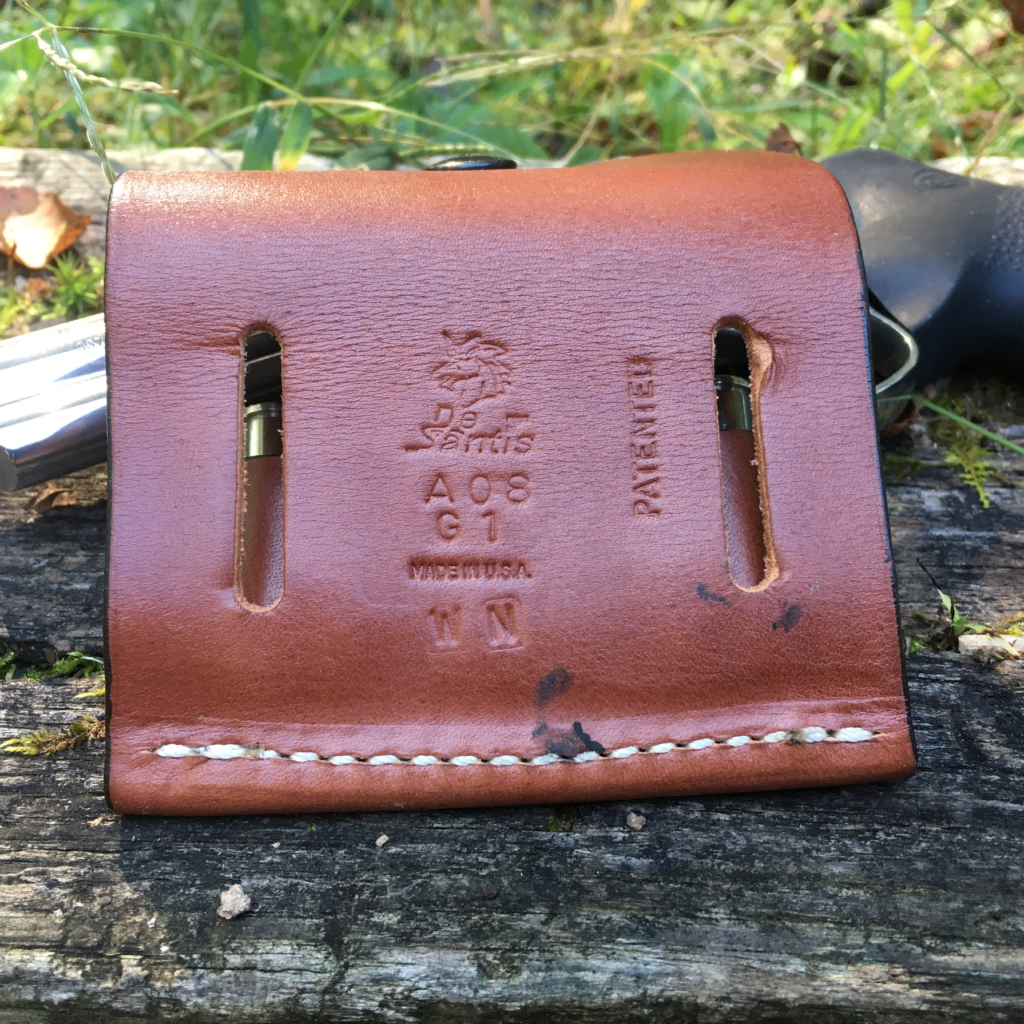 Cuts are provided on the back of the flap for 1.25″ belts, specifically for those wearing dress belts (this pouch was used at FLETC, after all!). As with all DeSantis products, the 2x2x2 is expertly made. The leather is evenly dyed, hand-boned, and wax finished. The edges are burnished, and the thread is a durable waxed nylon.
Using The DeSantis 2x2x2
I did a couple dry practice sessions and two range sessions with the 2x2x2 prior to this review. Mostly, it worked pretty well – surprisingly well in some instances. I ran the 2x2x2 against the clock for six timed runs in each of two range sessions (total of 12). I would fire one shot, empty the revolver, reload a full six rounds from the 2x2x2, and fire another shot. I would then record the split. Out of six timed runs the average time to get a full six rounds in the gun was 10.30 seconds. I get it: that sounds really slow, and it is really slow.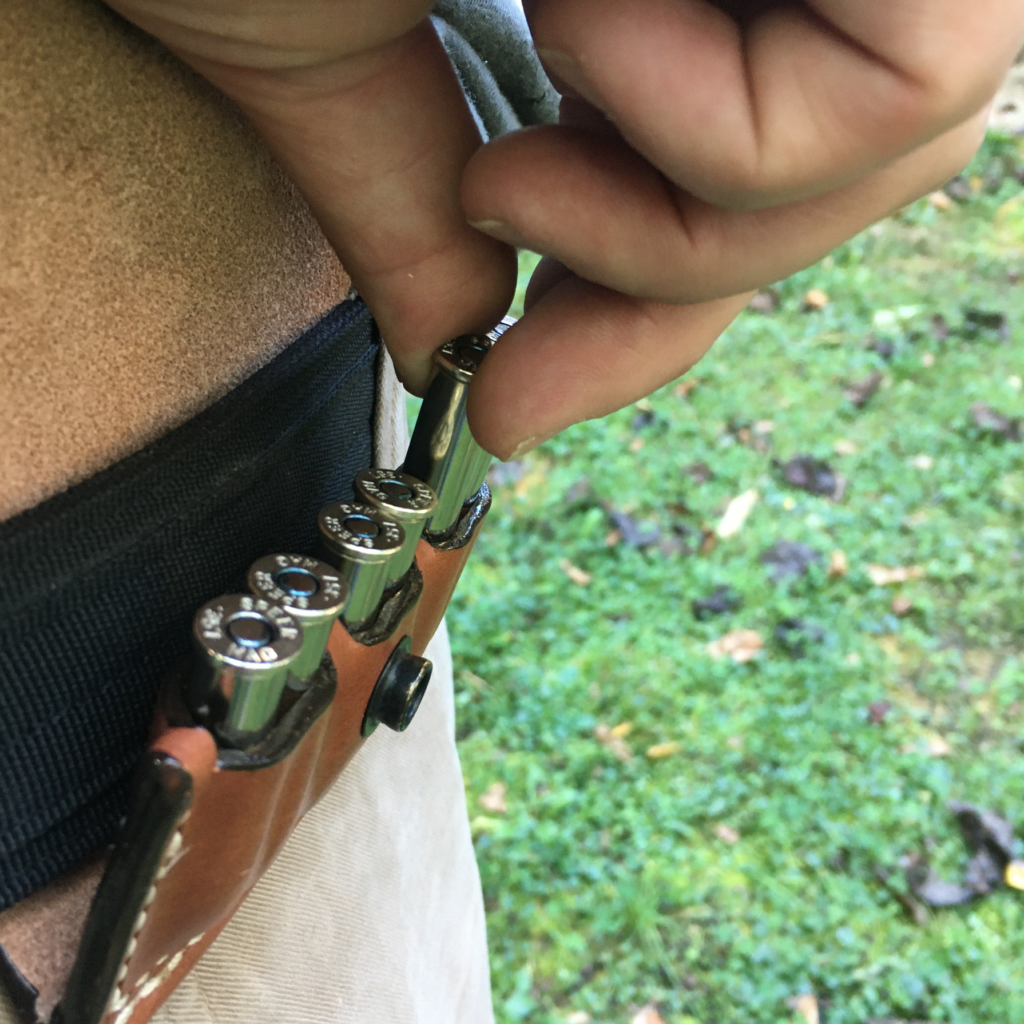 But consider this. I also took a five different models of reloading strips to the range (Bianchi, DeSantis, SuperVel, Tuff Products, and Zeta-6)(reviews coming soon!). I ran twelve iterations with each of these reloading strips (for a total of 60 runs). The average time with all of them wasn't much better. To get a full six rounds in the gun with a reloading strip averaged 9.867 seconds†, only about half a second faster.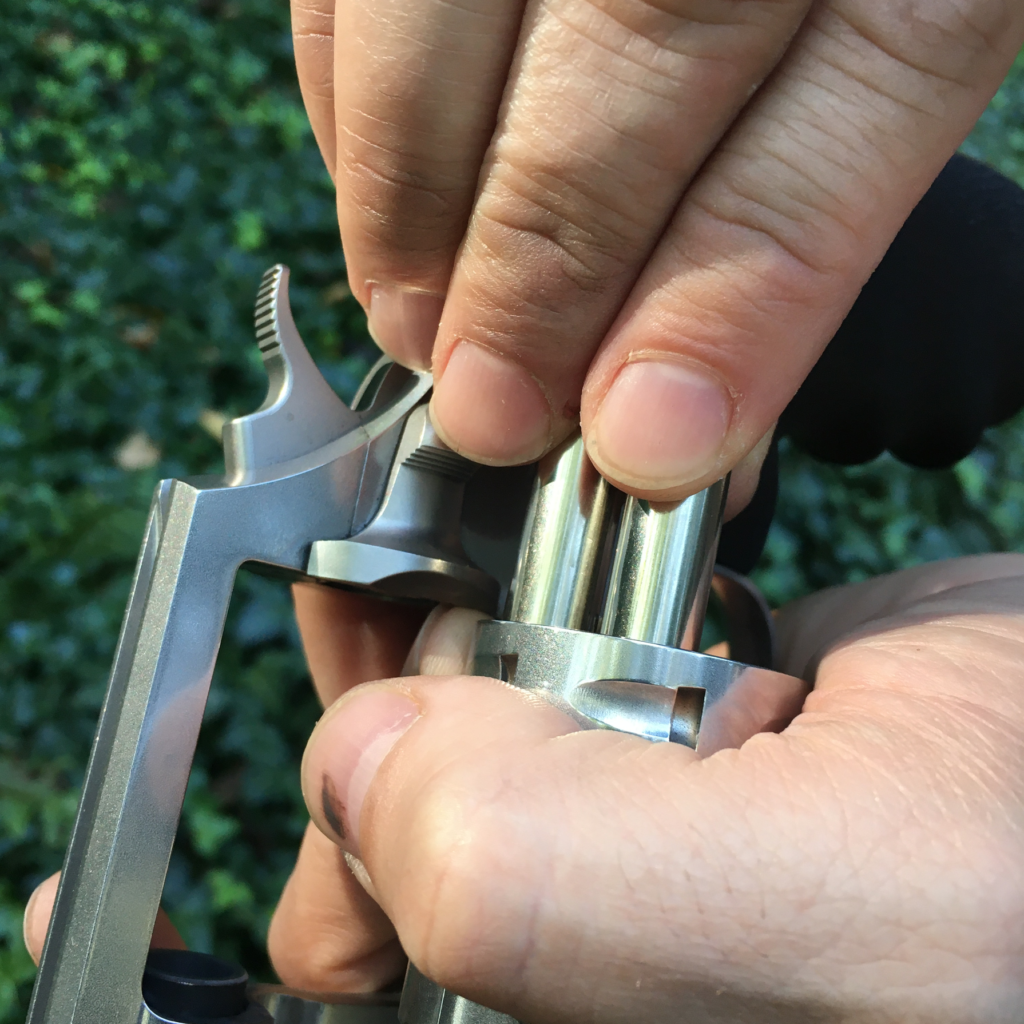 Problems with the 2x2x2
I did run into a couple issues with the use of the DeSantis 2x2x2 pouch. Occasionally, instead of grabbing two cartridges from the same compartment, I would grab one each from two different compartments.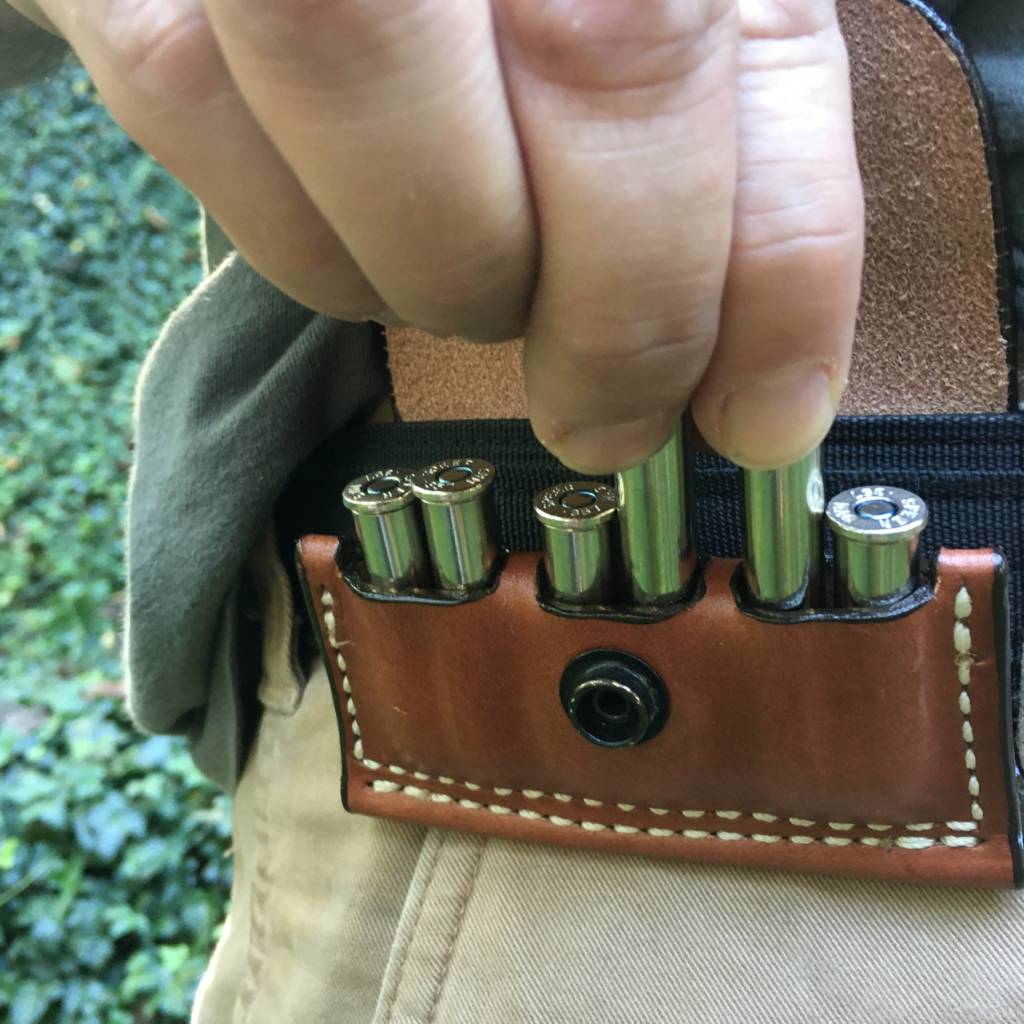 This would screw up my spacing and cause me to hit two opposing chambers. This would impact the rest of the reload because now you have three empty chambers and one singleton. Additionally, you now have two compartments in the 2x2x2 pouch that only contain a single round.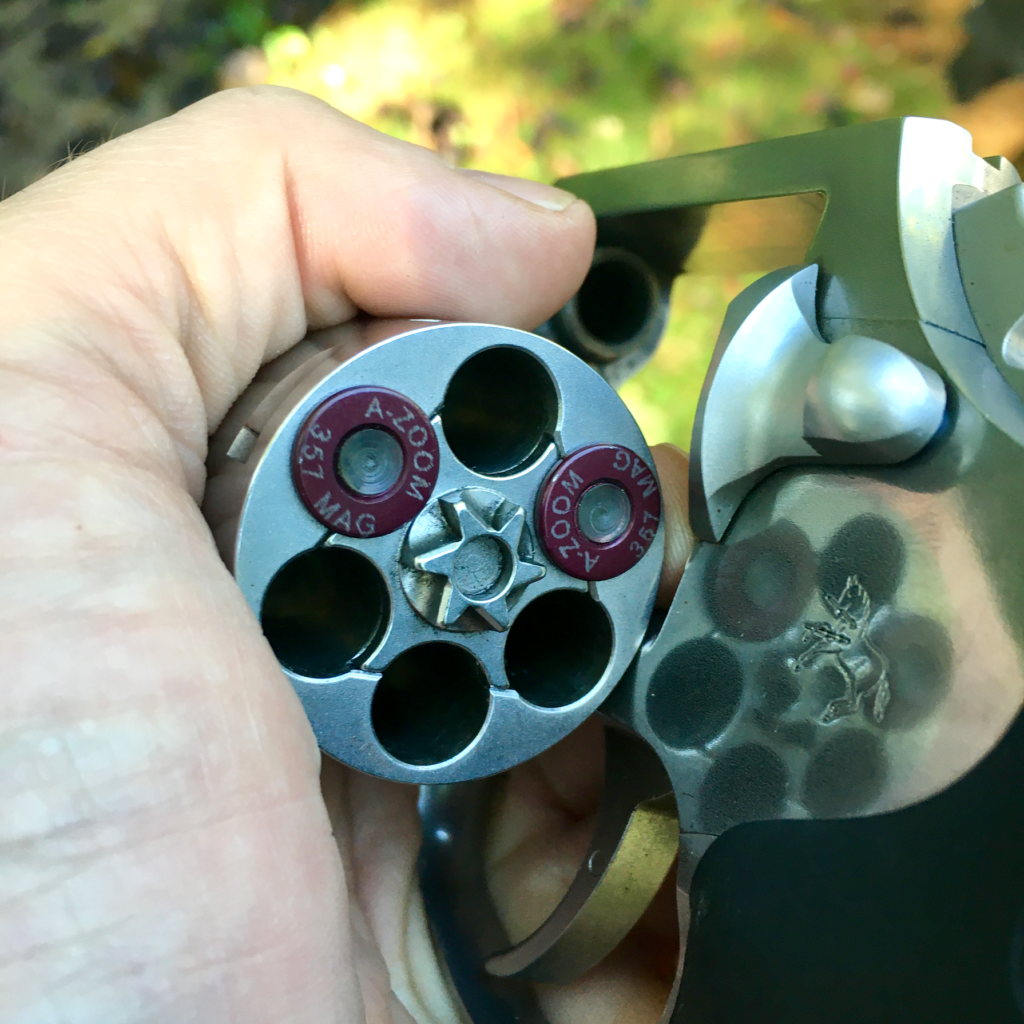 This could certainly be remedied with training. Simply "sweeping" around with an index finger (similar to "sweeping" for a magazine) for the leading edge of the pouch would help you find the first set of two rounds. If you are going to use the DeSantis 2x2x2 (or anything else for that matter), TRAIN WITH IT.
One other minor issue that is correctable through ammunition selection is cartridge depth. Longer .357 Magnum rounds sit higher in the compartments allowing better purchase. During the range sessions I used .38 Special 130-grain FMJ and had slight issues acquiring the cartridge rims quickly.
And, if you are carrying the new Federal HST or a .38 wadcutter, this issue may be exacerbated a bit. Interestingly, Jim Cirillo used this very design with wadcutters. With my exemplar, however, the cartridges fall very deeply into the compartments. With that being said, I agree with Chris Baker in that if I did carry wadcutters in my gun, I'd probably carry something with a rounder profile as a reload, anyhow.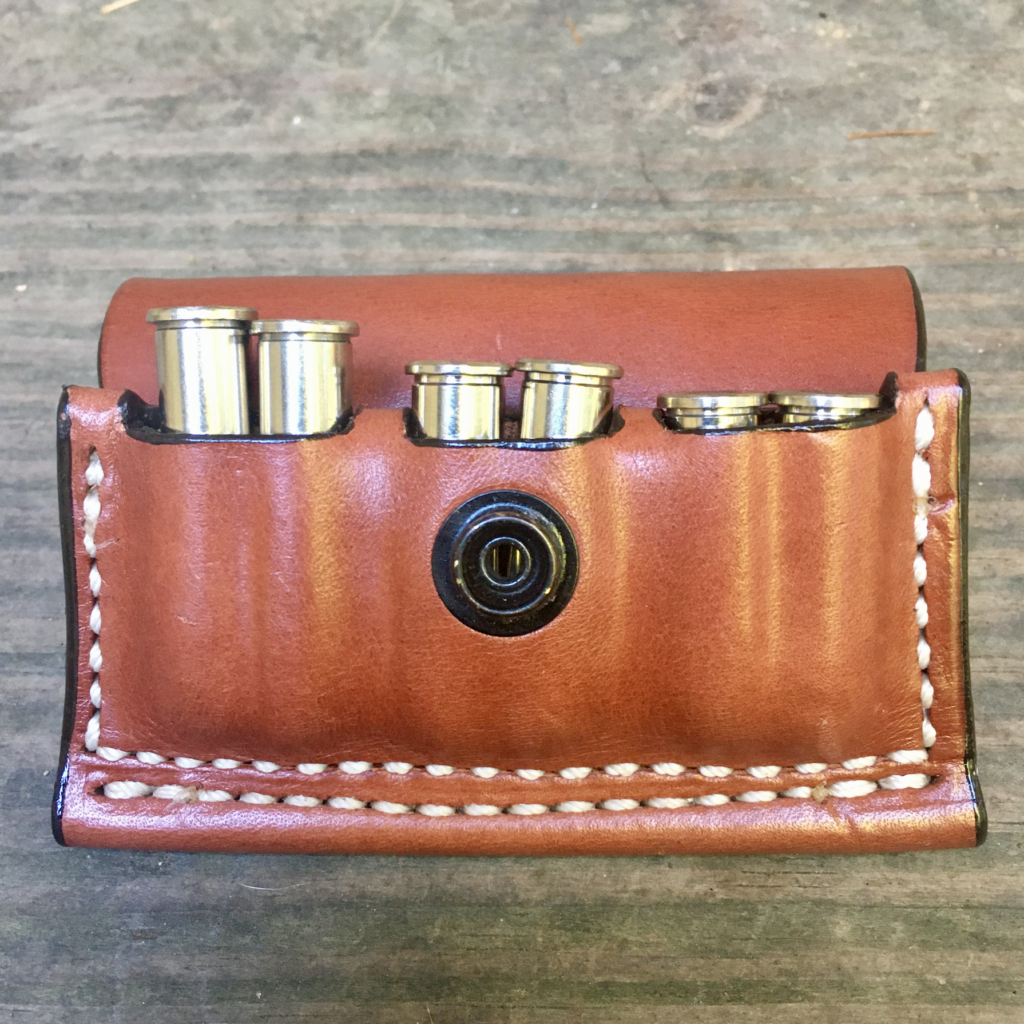 One final little problem to which I don't see an immediate solution: occasionally, when unsnapping the flap at speed, a cartridge or two would fly out. Again, the most likely solution is training, but I haven't yet identified what I'm doing wrong.
Advantages
I talked about some problems I had with this loader, as well as mentioning its speed, which is nothing to write home about. However, there are some pretty awesome reasons to have a 2x2x2 pouch. First, it is completely revolver-agnostic. Unlike speedloaders (and now even some reloading strips) it doesn't matter what gun you're running as long as it's a .38/.357 (DeSantis still makes a 3×3 pouch fit for .44s). This is really refreshing; I experience a lot of frustration around supporting a non-mainstream revolver.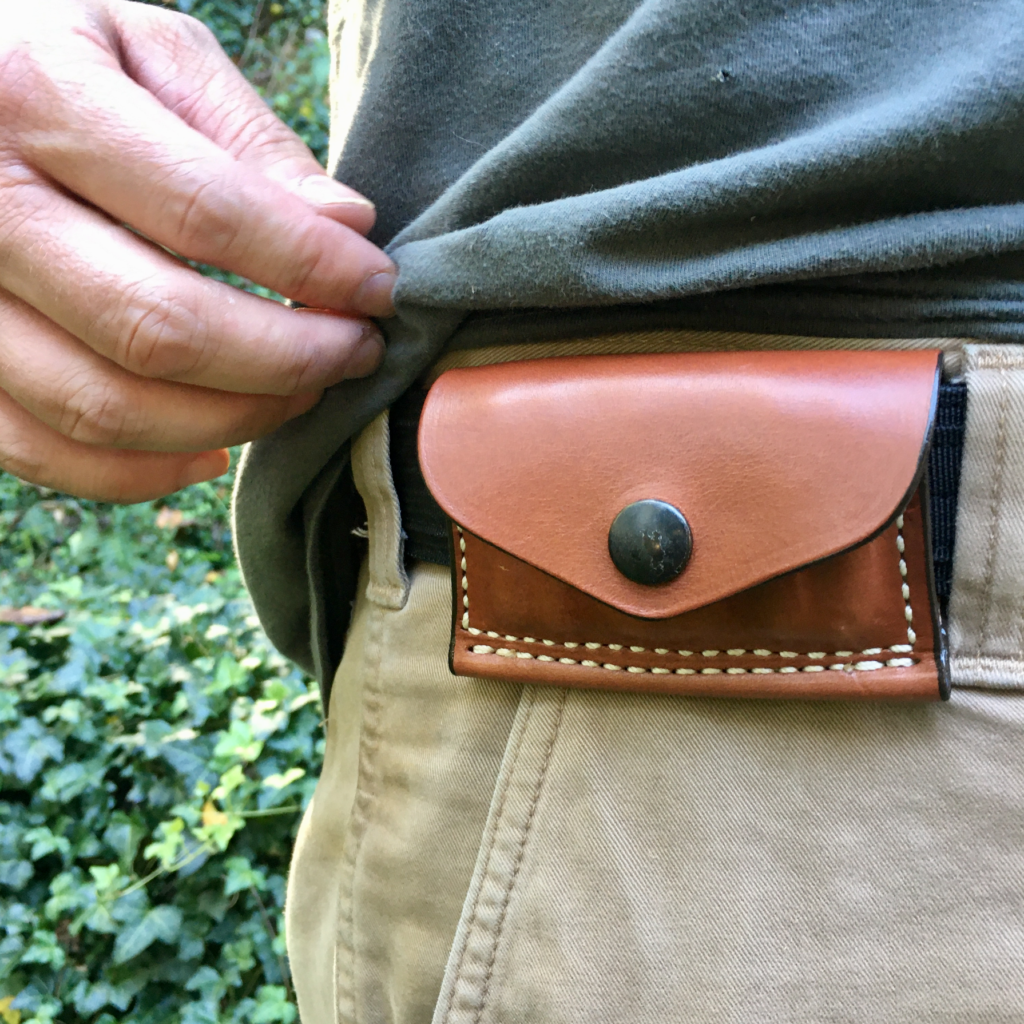 Secondly, the DeSantis 2x2x2 sits really flat on the belt. You can play with placement to reduce its profile a bit more. I found that if I carried it on a rounded area of my body, forcing a bit of curvature, it seems to push the corners of the flap out a bit, making it print more. My best results were carrying the pouch on a flat area of the body; I like it just forward of the holster if carrying OWB.
The Bottom Line
I don't know if I can come up with a reason to recommend this over a couple (or several) reloading strips secreted on your body. At a recommended $47.99 (you can find it for ~ $33 on Amazon) it's more expensive than a half dozen of DeSantis' excellent Swift Strips that can simply be carried in a pocket. Still, for some reason I really like the DeSantis 2x2x2. It's available in mahogany and black, and as I mentioned earlier, the 3×3 pouch is still available for .44-caliber revolvers.
---
A Huge 'THANK YOU' TO OUR PATRONS! IF YOU AREN'T A PATRON, PLEASE CONSIDER SUPPORTING US. WE CAN'T DO THIS WITHOUT YOU!
Also, to my Patrons – I'm sorry the image wasn't in there the past couple of weeks. My girlfriend does that and she didn't have the time to get it done.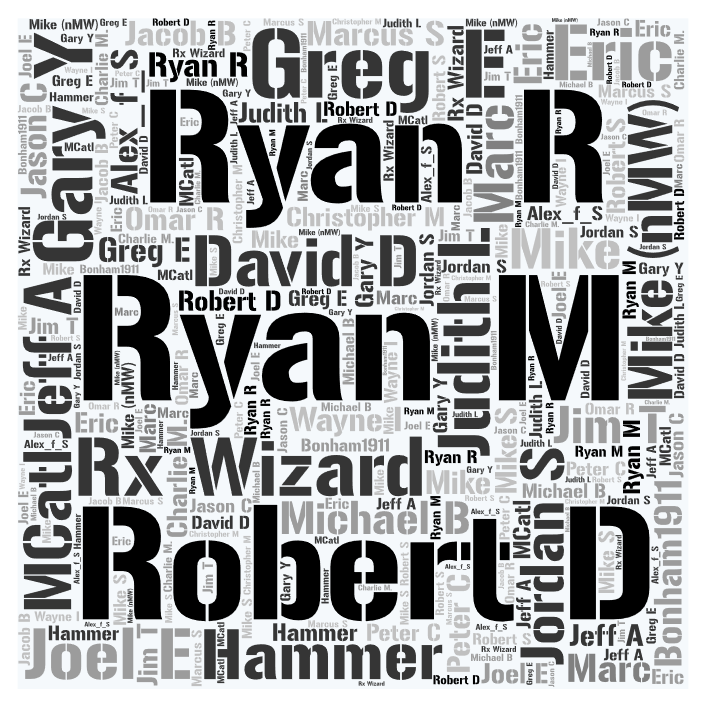 ---
†My technique almost certainly accounted for these dismal times. I have always viewed the reloading strip as a secondary reloading option. I carry them in my back left pocket, to provide a source of ammunition on the left side of my body, and reload from them using my left hand. Additionally, I have always loaded and practiced with only four rounds in my reloading strips. Having a full six rounds slowed me down some because it compromised my normal grasp. I'll delve much more deeply into this in some upcoming articles on reloading strips.