Recently, there has been a lot of interest and posts on "Fitz" revolvers on social media. I simply shake my head at the level of pontification and commentary by folks who have absolutely no concept of the reason they existed and what the intent was in their creation. There is a huge disconnect, so I thought I would do a post to explain the historical significance of these guns.
I'm not going to take much space or time here, I just want to welcome Darryl Bolke to RevolverGuy! Darryl is going to be giving us some great historical information, as well as bringing us some revolver-carrying LEO perspective. -Justin

 The "Fitz" Behind The Fitz
The "Fitz" Revolvers were the brainchild of John Henry Fitzgerald. He was active as a NY State Trooper and Police firearms instructor. He also had a strong background in combatives, and he was a competitive shooter. Fitzgerald was a representative for Colt from 1918 to 1944, wrote one of the premier books about Shooting in the 1930's and was an advocate for much of the technique we use today (two handed grip and combative shooting). He was the right guy in an era that I am enthralled with.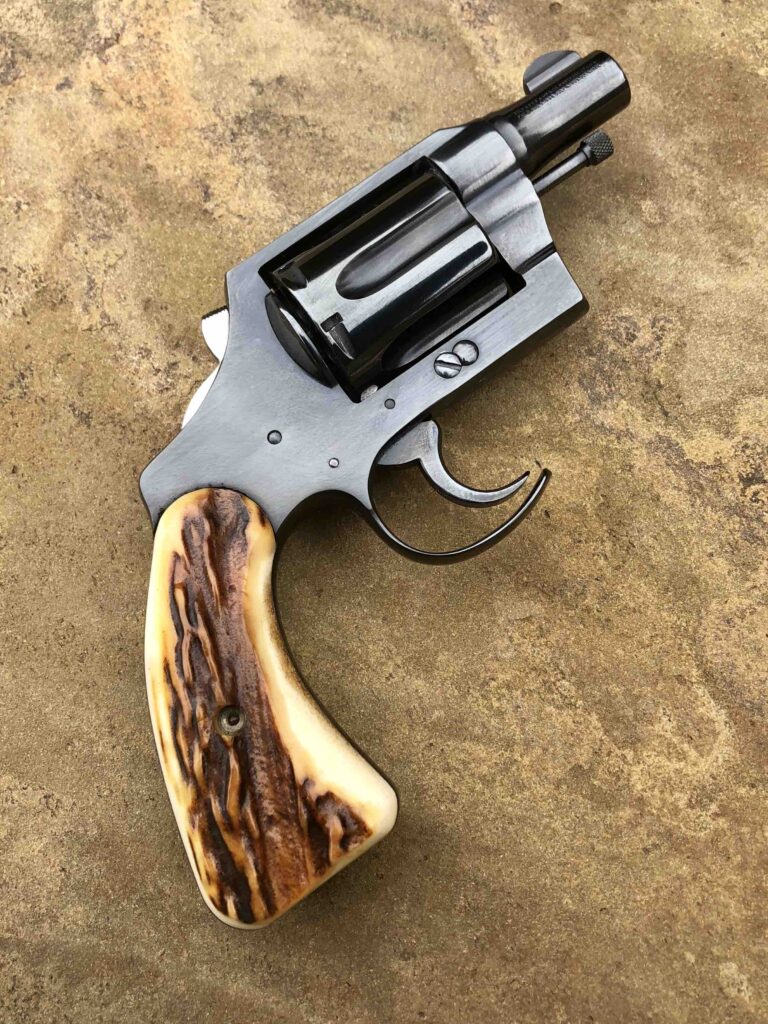 You have a time when modern urban centers are becoming large modern metropolitan centers. The country is transitioning to automotive and powered transportation from horses. The roaring Twenties was a real thing with massive leaps made in technology and lifestyles. It also brought Prohibition and the first equivalent of the "War on Drugs". Add the Depression and desperate people and you have a real cocktail of a massive increase in crime, violence, and the responses to it.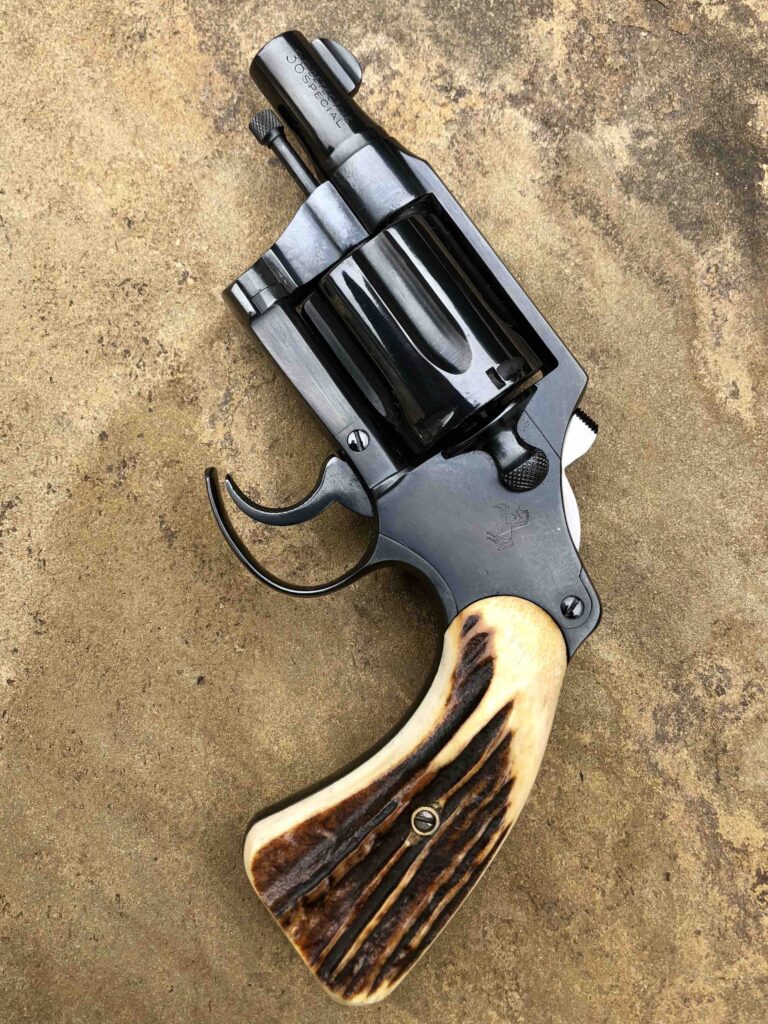 The Guns
While guns like the excellent Colt Hammerless 1903/08's were the Glock 42 of the era, they lacked in some ergonomic features for rapid deployment and also not very impressive ballistics in the ammunition of the day. Because "Fitz" was very in tune with crime and working in the urban NY area he developed some of the first concealed carry guns for dedicated use in the urban environment against urban criminals.
John Fitzgerald starting modifying guns to address the threats and conditions of the day. Barrels were cut short. Sights were retained. Hammers bobbed to prevent a snagged draw from pockets that were becoming a popular means for urban carry. Visible carrying of firearms in the urban environment has never been socially acceptable and even uniformed law enforcement often carried their firearms concealed.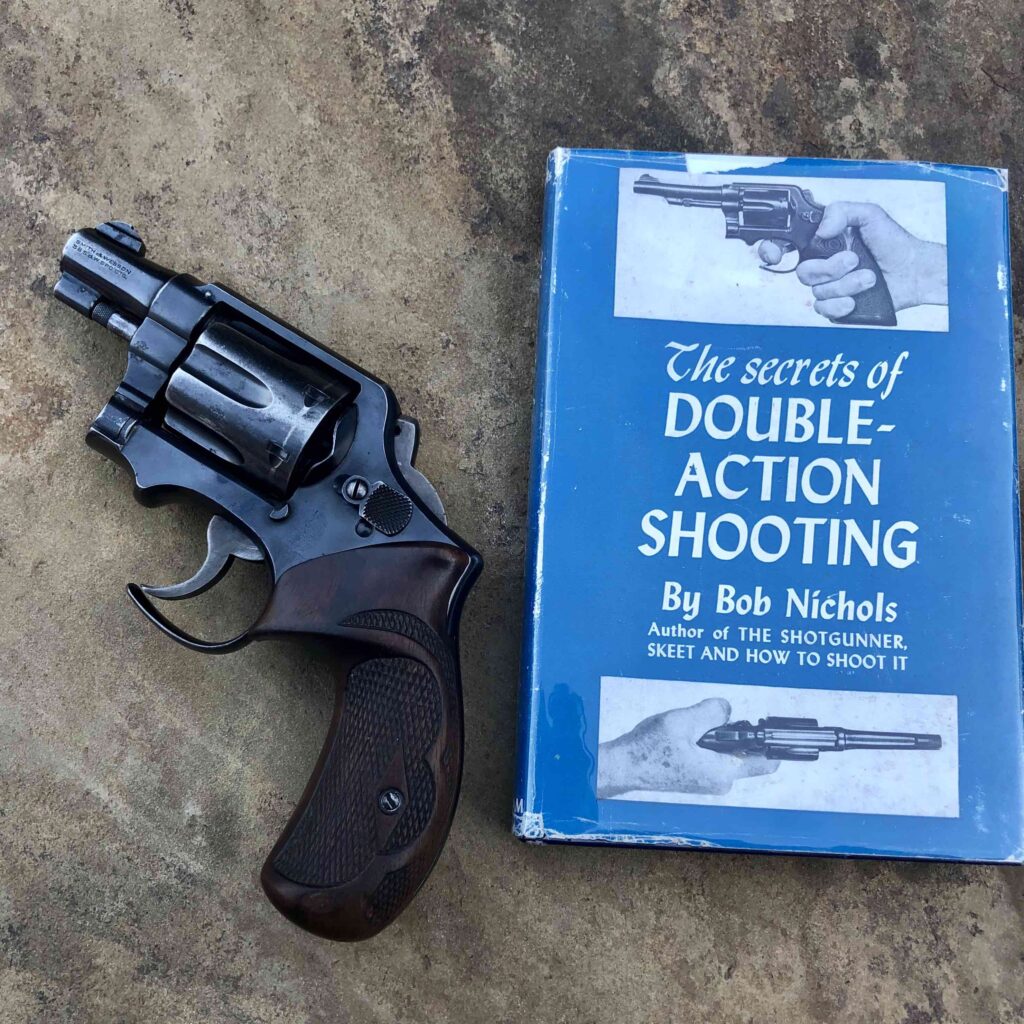 The most noticeable modification – and the one that that causes the most hysteria today – was the removal of the front of the trigger guards on Fitz's modified guns. Again, we look at the era. These guns had heavy double action triggers. They were being advocated to be shot at close ranges that we describe to day with fancy acronyms and initials. Essentially, the Fitz was meant to be deployed while entangled with an opponent during an attack or robbery.
It was an era when men wore much different attire. Heavy, organic-fiber overcoats before our fancy synthetics and modern lightweight materials. Gloves were also made from thicker and stiffer materials, and were not like the thin material types we can make today. These guns were designed to be grasped in the pockets with possibly a gloved hand, lifted out by the triggers that had weights in excess of the gun and fired immediately upon clearing the pockets or the garment. Because of the cut triggers they could also be fired inside the pocket even with gloves. This is not like doing this with a modern striker trigger system. John Fitzgerald had leather holsters sewn in his coat pockets for these guns.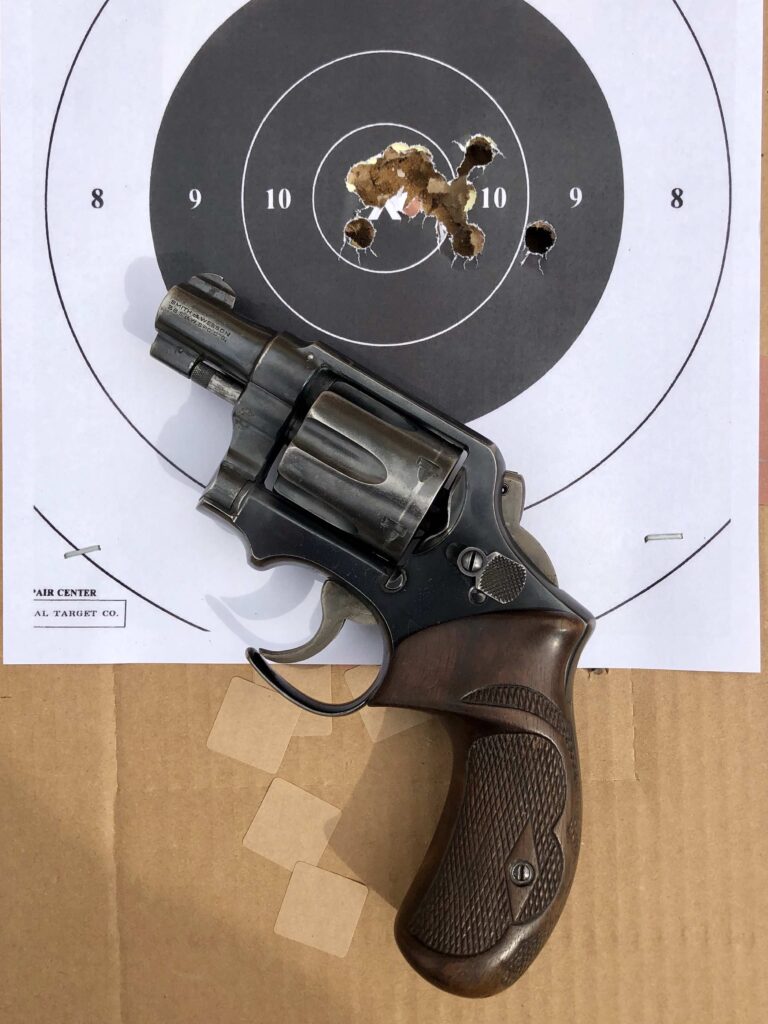 The era also was very well before we understood about things like startle, overflow and postular disturbance causing unconscious constriction of the hand resulting in a negligent discharge. Like most of the cops trained in the revolver era, I was taught to always have a finger resting on the trigger of a drawn revolver….and that was a mere 32 years ago in 1988. We really didn't figure out how important trigger finger discipline was until the popularity of the Glock pistol.
The long heavy DA pulls on most revolvers and DA/SA autos did not fully mitigate the issues mentioned above, but they helped. Most negligent discharges in the revolver age were due to manually cocking the hammer into single action… which was near impossible on a true Fitz with a bobbed hammer. It has been doctrine right up till today for some organizations and trainers to cock DA guns for difficult shots. This is unnecessary and most squared away folks figured out that this is a terrible practice ages ago.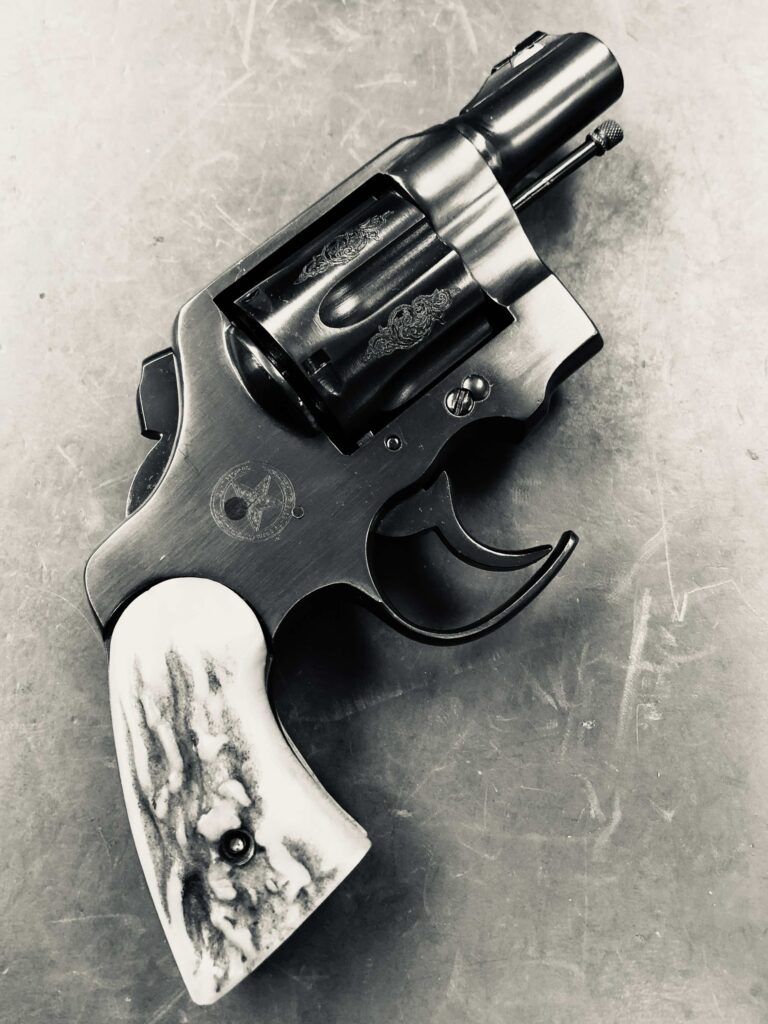 I spoke to my old friend and original mentors Roy Huntington about this subject. Roy added that he had seen an old video of Fitz who stated that what gave him the idea to cut the trigger guard was for weapon retention. The means of taking a revolver from a user when someone is attempting to disarm the person holding the revolver is to use lateral force against the trigger finger. Removal of the trigger guard allowed the finger to release and not be broken when trying to counter the disarm. Again, Fitz was one of the earliest defensive tactics, close quarters combatives, and certainly "gun grappling" instructors out there working in the modern metropolitan environment and this shows where his very forward thinking was.
What I also find humorous is that many of the very popular holsters were designed to have a trigger finger inserted into the trigger guard during the initial grip on the gun. The Fitz basically allowed the same thing from pocket carry, yet is demonized.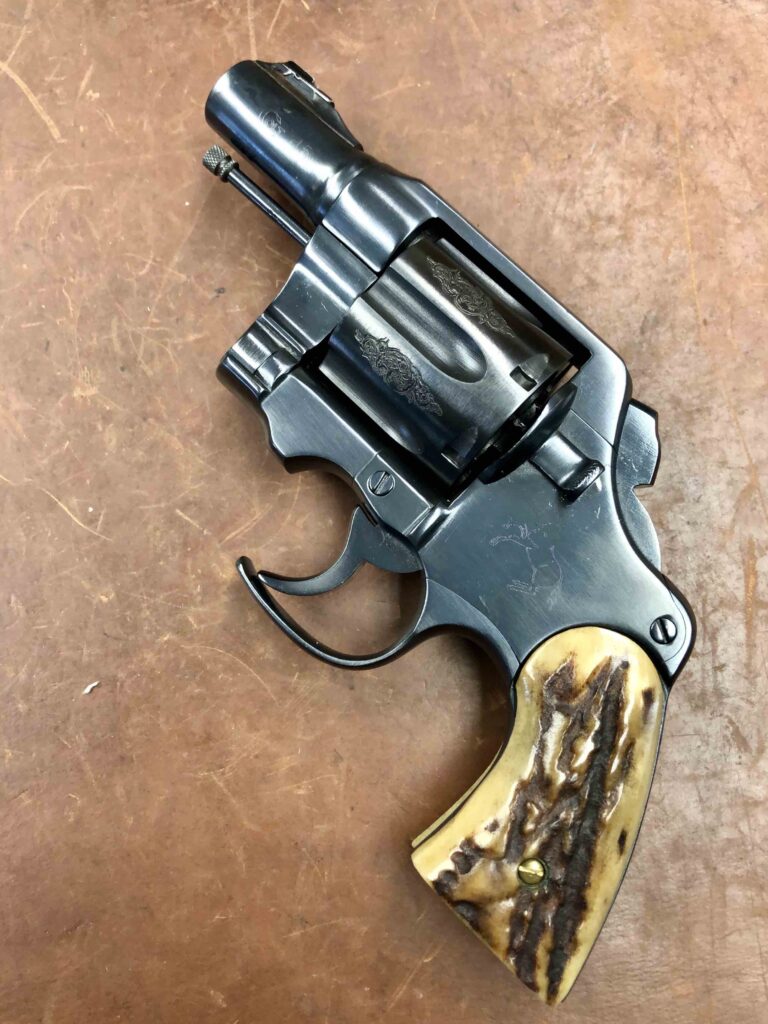 So, instead of trying to apply modern doctrine to bad mouth those who set the cornerstones of modern handgun combatives, maybe we should appreciate the work of guys like John Fitzgerald, Charles Askins, Lone Wolf Gonzaullas, Bob Nichols, Rex Applegate and many others who basically wrote the book on the deployment and use of snub revolvers 8-10 decades ago.
I own a couple Fitz revolvers. One is a Colt Detective Special that has an very unique history and has been carried in harms way for decades around the world. It was not a factory Fitz, but based on the work was likely sent back to Colt to have the conversion done. My other is Bob Nichols' personal S&W Fitz M&P 2" that is documented in Bob's book about double action shooting from 1948. Also pictured is Bob Nichols' Detective Special Fitz conversion, and a Colt factory Fitz New Service made for the famous Texas Ranger, Captain Clint Peoples, who served as a Texas lawman from 1930 to the early 70's. These were guns meant for serious use by serious gunmen.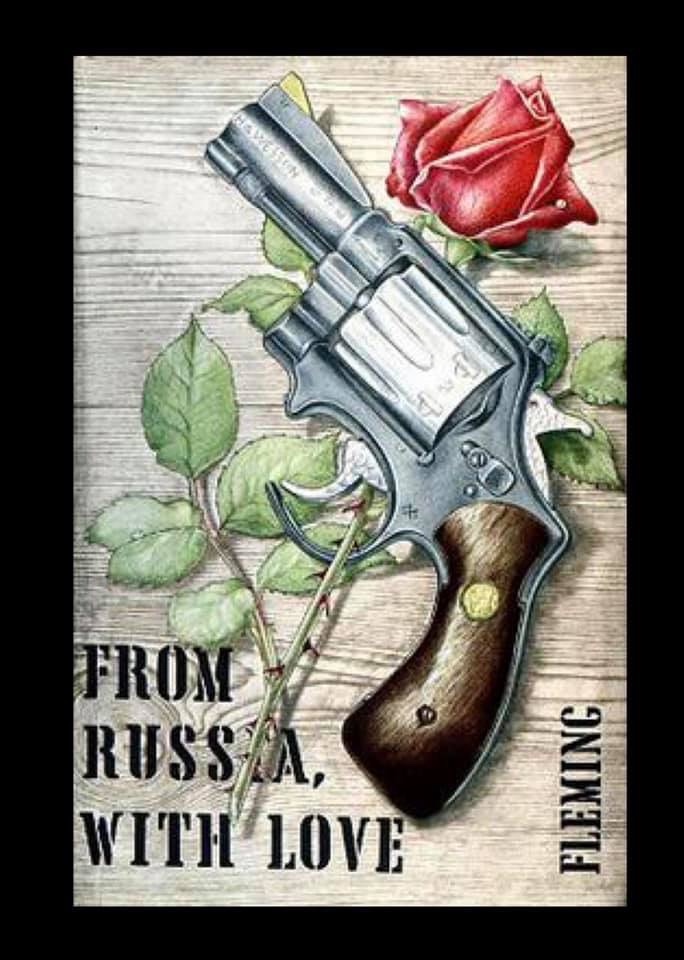 Obviously, no firearms company would build a revolver minus the front trigger guard today. It is unnecessary and adds some significant negatives. By the same token, we also don't have cars without seatbelts and air bags either. It would be like saying most of our classic performance cars are stupid and ruined because they don't have air bags. They are simply from a different time. Time and development brings evolution. I will post further on an example of that. Suffice to say that the Fitz Guns led to the modern snub revolver that I carry daily. That is significant.