My attention was recently directed to an article that was ostensibly a review of a one-day revolver class at ITTS (which I had taken myself, back in 2019), but drifted into a conversation about revolver reliability. The author, who  appears to be new to handguns and shooting, was rather shocked to see 5 of the 14 revolvers in the class (including their own) "had malfunctioned so irreparably that they were unusable" before they managed to get through even 200 rounds. The remainder of the article described the relative fragility of revolvers and concluded that they lagged far behind their semiauto pistol counterparts when it came to reliability.
Sigh.
Honestly, I get rather exhausted by people who make sweeping statements like this without sufficient evidence or context, and I normally ignore them.  However, since this article was shared in a popular and respected industry blog, and received widespread attention as a result, I'm having a hard time walking away from this one.
So, I thought I'd share an alternative view about the comparison between revolver and autopistol reliability, if you'll permit me. Sound good? OK, here we go . . .
Failures
First, let's review the five failures that the author discussed:
Failure #1 was a gun that started to exhibit timing issues, and shaved parts of the bullet off (we call that "spitting," and one of these fragments struck the author, causing some minor bleeding).  This gun soon had the sideplate "fly off" and the cylinder "go skittering down range," according to the author;
Failure #2 was a gun from the same company (although a different model) that had the "exact same thing" happen to it a short time later. Hmmm…..strange;
Failure #3 was a gun whose cylinder was "so jammed up with carbon that it took several minutes with a punch to get the casing out;"
Failure #4 was the author's gun, in which the timing "went out so irreparably that I could no longer pull the trigger;"
Failure #5 was a gun with an alloy frame whose barrel "torqued so badly that the sights were at about a ten-degree angle."
Examination
OK, let's dissect these failures a little bit:
Failure #1 was almost certainly caused by an owner who failed to conduct basic maintenance on their firearm. In this case, the owner failed to inspect the screws in the sideplate and ensure they were properly tightened. When the screws worked themselves loose under recoil (as screws on guns do—it's a thing, as Darryl Bolke might say), the cylinder started to become improperly indexed, causing the bullet to strike the forcing cone off-center and get shaved.  Ignoring this important warning sign, the owner continued to fire the gun until the screws lost all remaining tension and the unsecured sideplate came off. One of those screws was supposed to retain the yoke, and when it departed for destinations unknown, the yoke was now free to slide off the frame and send the cylinder plummeting;
Failure #2 was a repeat of the first, by the author's description, and shares the same cause—an owner (perhaps the same as #1?) who failed to conduct basic maintenance on their firearm;
Failure #3 also appears to have been caused by an owner who failed to conduct basic maintenance on their firearm. In this case, the owner failed to scrub the chambers of the cylinder clean, and the fouling eventually built up to the point that the ejection of spent cases was affected. One has to imagine this shooter was provided plenty of warning about the impending doom–long before the fired cases got stuck in the cylinder, the shooter was probably having to force them into the chamber–but they ignored this important sign;
Failure #4 is a little harder to diagnose, but I think one of several scenarios is likely. The author stated that the gun in question was a Ruger SP101, with "fewer than 500 rounds" fired, that had action work performed on it ("a smoothing of the trigger sear") by a gunsmith.
It's possible that the gun simply had an uncommon, catastrophic failure of one of its parts. The author hadn't shot many rounds through it yet, but a latent defect could have been lurking, waiting for the right moment to strike.
However, the fact that the gun had been modified raises a reasonable question about the quality of the work performed–did the gunsmith fail to do the work properly, or address all of the issues with this gun during surgery? Did they ruin a part (like the sear or hammer, with their complex engagement surfaces and small contact areas, which endure a lot of stress) that later failed prematurely?
The author describes the gunsmith that performed the work on his gun as "excellent" and "licensed" (a strange term to use, as gunsmiths aren't generally "licensed"–they may be certificated by a school, but not licensed. Gunsmiths may possess business or federal firearms licenses to facilitate their employment, but these don't provide any guarantee of competence or quality). However, it's quite possible that this gunsmith wasn't as capable as the author thought he was. Honestly, there's a wide spectrum of gunsmithing expertise out there, ranging from simple parts replacers, to true artisans and wizards (like Bobby Tyler, Doug Turnbull, Marc Morganti, and Dave Lauck). Many gunsmiths today simply aren't familiar enough with revolvers to do good work on their more complex actions, even if they think they are.
Additionally, even the best, most reputable, gunsmiths can make a mistake on a job. I learned this the hard way after spending a princely sum on a Browning Hi Power makeover at a top tier shop, only to have it malfunction on every round, because the gunsmith failed to fit the firing pin retaining plate properly before shipping it (apparently, the test firing that was promised as part of the expensive rehab did not happen). The shop was (and still is) generally regarded as the best place to have your Hi Power worked on, but they stumbled on my job (yes, they fixed it, later). As Forrest would say, it happens, so a good reputation doesn't necessarily guarantee a good result.
So, the author's gun could have gone down because of a naturally occurring part failure, or more likely because someone didn't do a good job when they worked on it. There's also a possibility that the author misdiagnosed the problem, and the extractor simply had too much junk underneath it for the gun to work properly, or some kind of fouling (powder flakes, part of a blown primer, a sliver of bullet jacket or cartridge brass, etc.) worked its way into the action, and tied up the gun–the former is easy to predict and prevent, the latter a bit harder. Here we go, though, back to that maintenance thing again;
Failure #5 is also hard to diagnose without seeing the gun, but it's not unheard of for today's two-piece, shrouded barrels to unscrew.  The same goes for the older, one-piece barrels, which haven't been properly installed at the factory.  Sometimes an attentive owner will see this problem start to develop (especially on the shrouded barrels), and sometimes there's little warning.
Analysis–Maintenance
A full 60% of these failed guns (and possibly more) bit the dust due to their owners' inattention to proper maintenance. This is a human problem, not a gun problem.
Tools and machines require care and maintenance to keep working. If you fail to care for and maintain your equipment, then it's your fault when it finally breaks, not the equipment's.  Furthermore, if you fail to pay attention to, and heed, the warning signs that your equipment gives you as a problem is developing, it's not the equipment's fault when the impending failure catches you by surprise.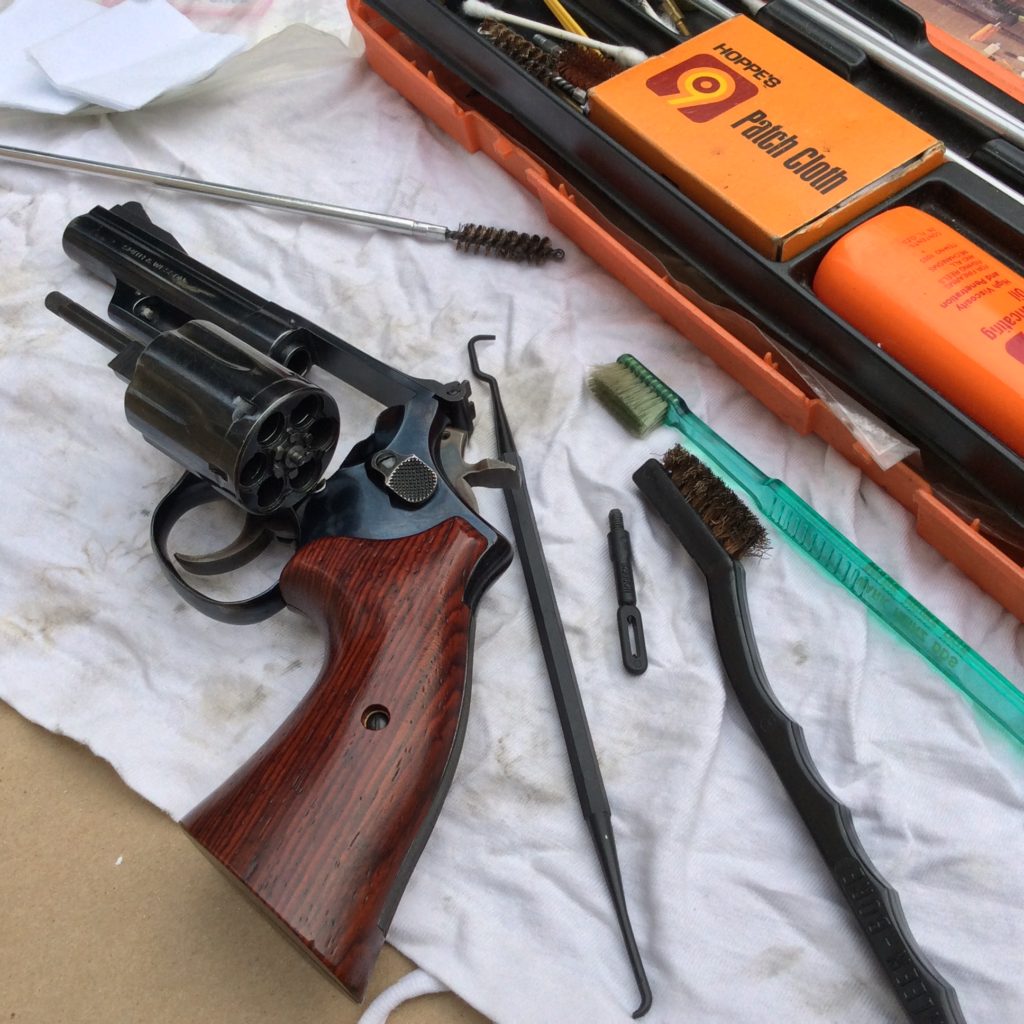 Revolvers, like all guns, require maintenance. Chambers need to be cleaned, the area under the extractor needs to be cleaned, moving parts need to be kept clean and lubricated, screws need to be periodically checked and tightened, the forcing cone and bore need to be scrubbed, and so on. If you don't do these things, your revolver will certainly fail, and it won't be the gun's fault when it does.
Furthermore, when your revolver starts to warn you that something is wrong (the cylinder becomes hard to close, it becomes difficult to insert cartridges into the chambers, the gun starts to spit, the trigger becomes hard to pull), you have to be alert enough to notice, and smart enough to investigate what's going on, before you resume shooting.
But your autopistols are no different in this regard, are they? Chambers, slide rails, frame rails, breech faces and other parts must be kept clean. Barrels, slides and frames must be properly lubricated. Magazines must be maintained. Screws and pins need to be periodically checked and tightened/secured. If you fail to do these things, your auto will choke and break, too.
And when your slide begins to seem sluggish, the extraction pattern of your fired cases changes, or rounds fail to feed, fire, extract and eject properly, then you have to pay attention to those warnings and fix the problem.
This isn't a revolver versus auto thing, it's a YOU thing—a human problem, not a gun problem.
Analysis–Gunsmithing
In 20% of the failed guns, there's a possibility (if not a likelihood) that the work performed by a gunsmith contributed to the failure. Once again, this is a human problem, not a gun problem.
Because the autopistol is dominant in the shooting world, and it takes a lot of specialized knowledge, skill, experience, parts and tools to do good work on a revolver's more complex action, there's a shortage of really good revolver gunsmiths out there. If you don't believe me, try to find a gunsmith that truly understands how a classic Colt action works, and can obtain the parts necessary to fix the timing on your old snake gun or Detective Special, then report back on what you find.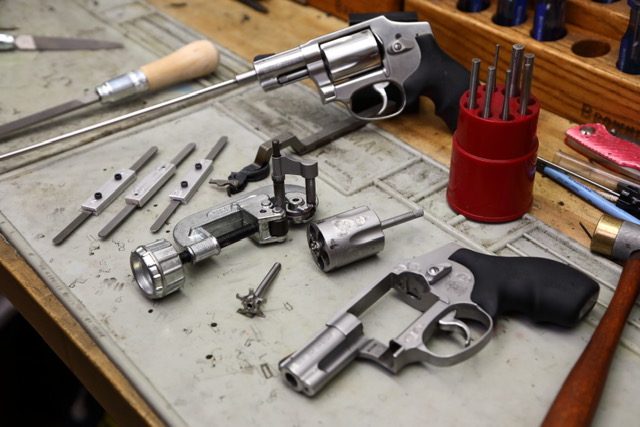 Poor quality gunsmithing will kill a revolver, perhaps even more quickly than an auto, because the interrelationship between the moving parts in a revolver's action is much more complex. The comparison between a Smith & Wesson revolver action and a Smith & Wesson M&P autopistol action is stark—the former relies on a series of well-balanced, moving parts that bear on each other in tangential arcs to transmit the required force, while the latter relies on a simple, sliding cam or wedge. Some care is required here, to avoid creating new problems while trying to fix others, when you dive into a revolver's innards.
But bad gunsmithing will kill an auto as quickly as it will kill a revolver. Once, when I was much younger and dumber, I sent my prized, West German Sig P226 off to a gunsmith, who promoted himself as a "Sig Sauer Specialist," for a duty action job. The letter with my request was very specific—smooth the trigger pull without significant changes to the weight of pull, while preserving 100% ignition reliability. That's it. Just smooth out the trigger.
Several of the magazine writers (who, I now understand, were probably trading positive press for free gunsmithing and a paycheck) said this gunsmith was the shizzle, and in those halcyon, pre-internet days, we trusted them because they were the best source of information we had on businesses outside of our area code.
Well, the short version of my story is that my trust was misplaced, because this "specialist" ruined my gun. It wouldn't ignite ANY ammunition in double action mode, and would frequently fail to fire in single action mode, as well.  The frame, slide and hammer were so excessively polished (this polishing was neither requested nor required) that they were damaged, and the barrel was polished down to the white, stripping the protective qualities and attractive appearance of the bluing, leaving it an ugly, unfinished, rust trap.
Live and learn, I suppose, but I don't blame the gun's design for the failures that I experienced after it was turned over to an "excellent" and "licensed" gunsmith. The gun was completely reliable, with not a single malfunction in a thousand-plus rounds, before he worked on it. Afterwards, it was a mess.
Again, that's a human problem, not a gun problem.
Analysis–Lemons
One of the five guns reported on (20% of the total) seems like it was the victim of inattention at the factory, with a barrel that wasn't properly installed, and began to back out.
Unfortunately, some lemons will leak out of the factory from time to time. Any manufacturing process will create some duds, and while most of these are stopped by factory workers before they get out the door, a few will always manage to escape their notice. Sometimes the defects are easy for consumers to detect, and sometimes they are not.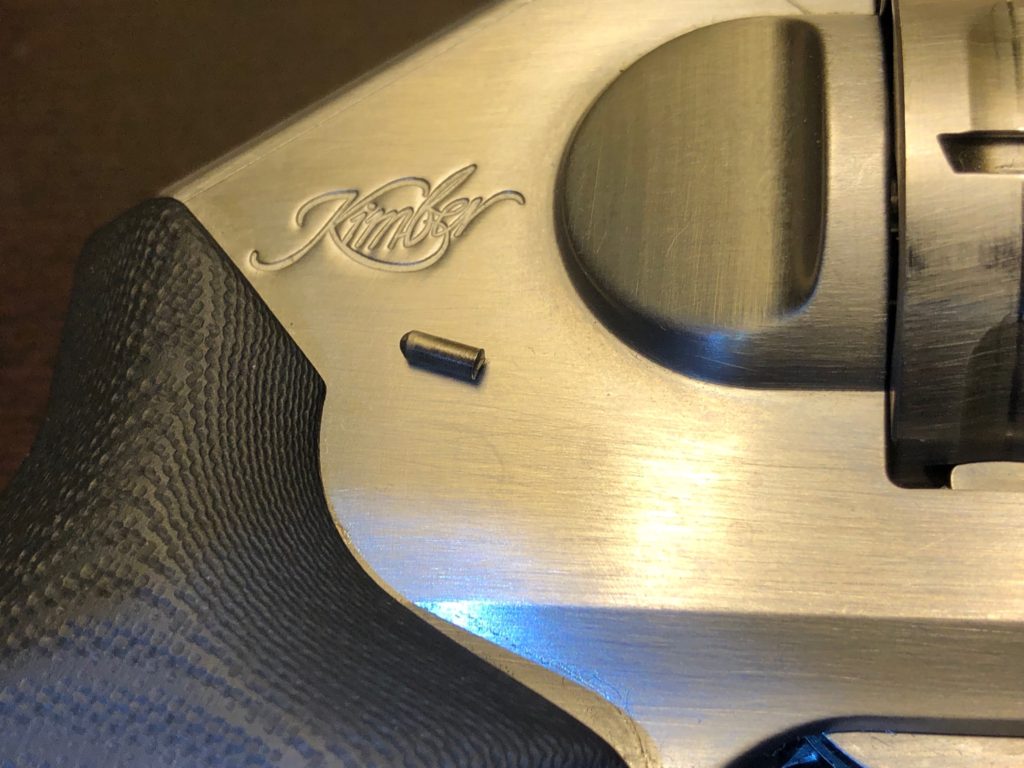 In fairness, I have never detected a greater proportion of revolver lemons than autopistol lemons, out there. I've seen them both, and neither type has seemed to be more prone to factory defects. Yes, I've seen some revolvers where the barrels were not properly installed on their frames, cylinders weren't timed properly, or action parts were flawed, but I've also seen autopistols with similar defects.
The last Glock 19 I purchased, for example, had a flawed barrel that needed to be replaced, and I've had pins, sears, lugs, springs and other small parts fail inside autos without warning, rendering them Hors de combat. A Smith & Wesson auto belonging to a friend once had a sight installed backwards at the factory, and the front sight on my new Colt simply departed into a low Earth orbit during one of my first shooting sessions with the gun. A different Colt of mine had a manufacturing defect that rendered the gun incapable of being disassembled, and I once had a brand-new magazine whose bottom weld failed, sending the guts shooting out the bottom.
Guns may be made on machines, but those machines are operated by humans, and the parts they produce are assembled and inspected by humans, and humans make mistakes.
Let's all sing along now . . . that's a human problem, not a gun problem.
Adding it up
So, looking at the failures in this data set, what do we have here?  We've got three guns that broke down because their owners didn't maintain them properly, one gun that might have legitimately broken, might have been boogered up by Jojo the Gun Plumber (thanks for that one, Stuart!), or might have become fouled, and one gun that was probably assembled improperly at the factory.
Does this amount to a stinging indictment of the revolver?  Hardly. As discussed, we could easily find these same flaws in a sampling of semiauto pistols.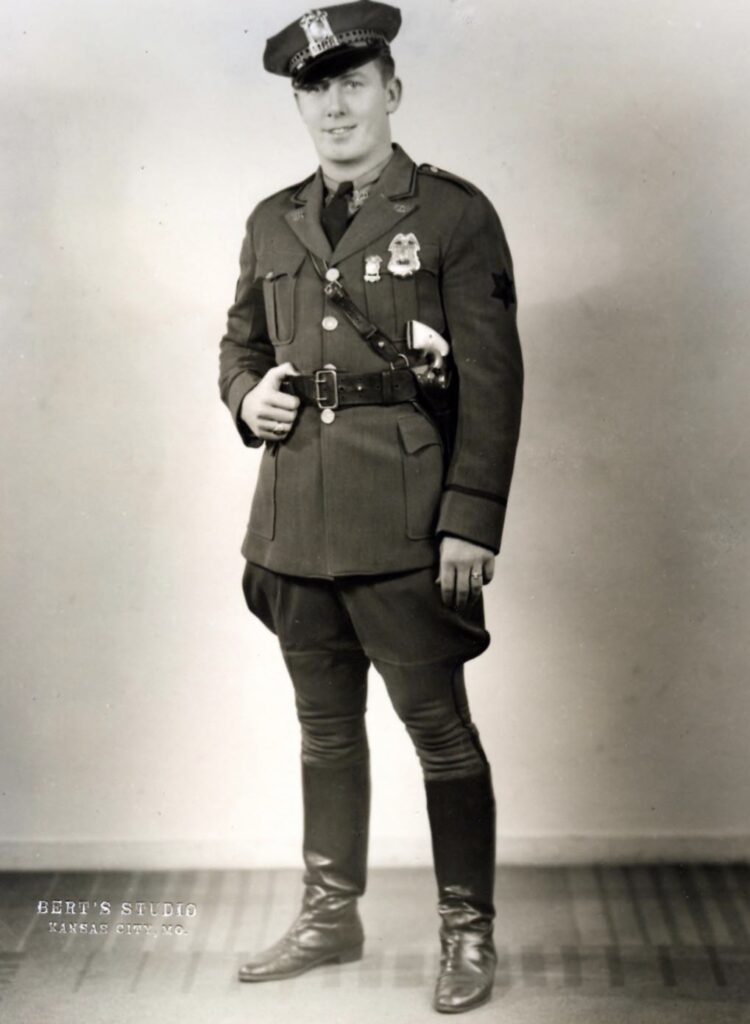 Yet, the author of the aforementioned piece deduced, from this experience, that revolvers are inherently less reliable than autos, and warned that, "If I were ordered to take a squad into a situation where our lives might depend on our sidearms, I would be very reluctant to equip my men and my women with revolvers." The modern autopistol, opined the author, is probably a better choice than the revolver, because it's more inherently reliable.
Not so fast
Imagine how surprised he would be, then, to talk to my good friend who's an armorer for a small police department in a major metropolitan area. My friend recently completed a five-round test-firing and inspection of his officers' duty and off-duty handguns (around 250 guns, total), and discovered a stunning number of autopistol malfunctions in the process.
About half of these guns were Glock autos, with (roughly) another quarter being striker-fired autos of other makes (CZ, Smith & Wesson, Sig Sauer, Springfield, etc.). Roughly another quarter were hammer-fired guns (1911s and DA/SA guns, like Sigs, Berettas, and HKs), and there were a handful of small revolvers in the mix (J-Frames and LCRs, mostly).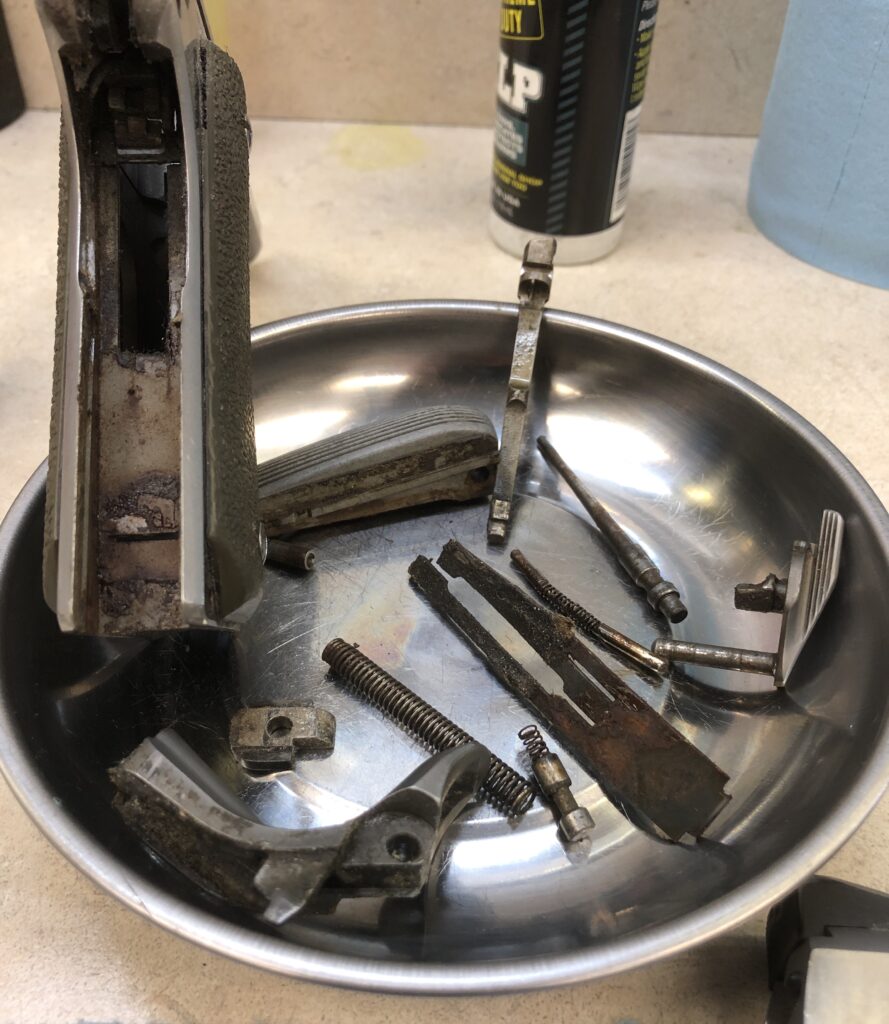 My shocked friend estimated that almost 9 in 10 (no, that's not a typo–almost 90%!) of the striker-fired guns experienced at least one failure to fire or eject in the course of the five-round test, mostly attributable to an excess of congealed oil and solvent in the striker channels and/or extractor pockets of the guns. One officer (who, ironically, was a certified Glock armorer) had three of his five Glocks fail to run reliably. One M&P pistol that was tested beyond the 5 rounds malfunctioned a total of 5 times in 15 rounds.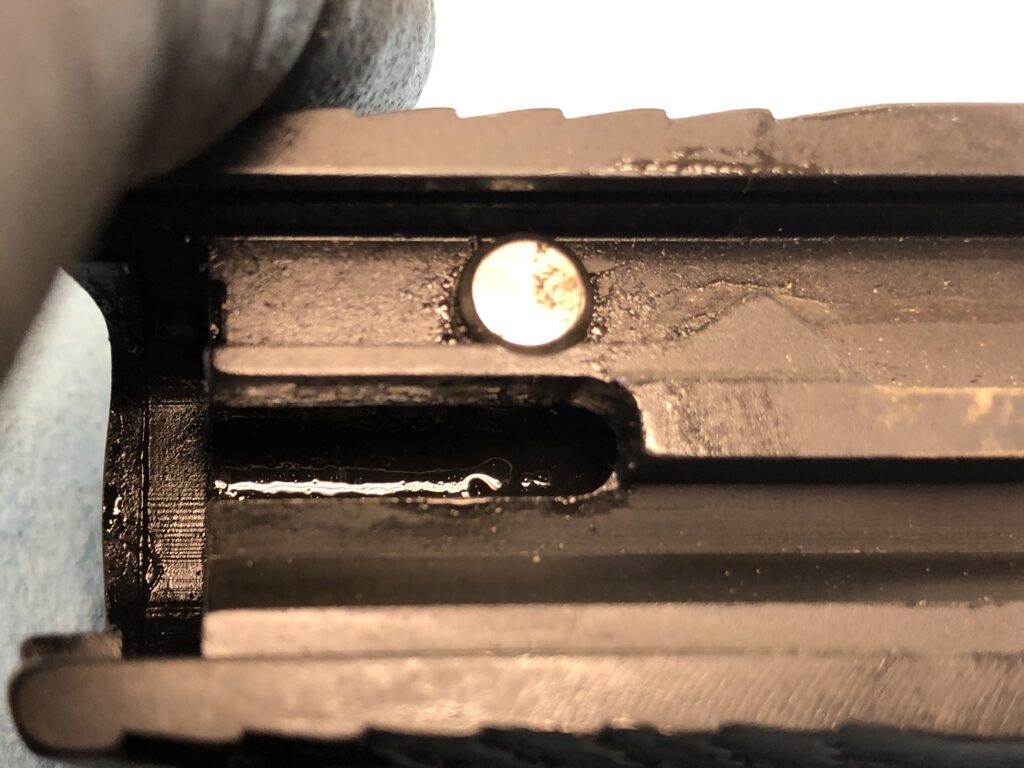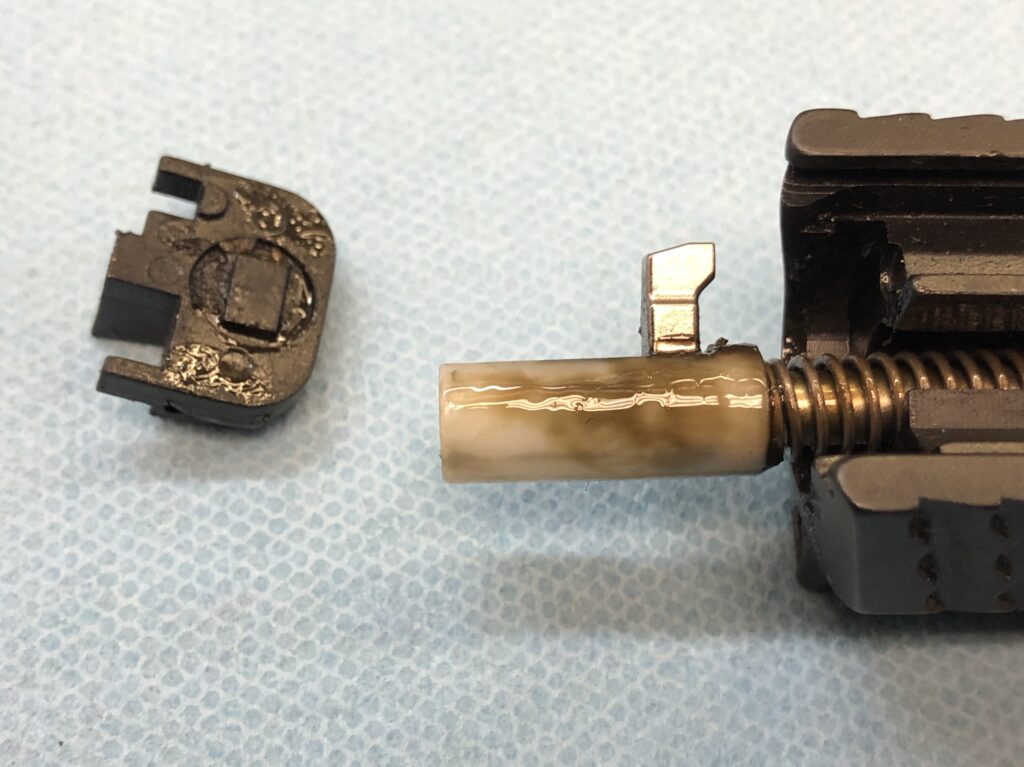 In contrast, NONE of the revolvers that were tested failed to fire or extract, even on the S&W 340 PD snub that lost part of its Scandium alloy frame due to corrosion stress cracking (a chunk literally flew off the frame where the barrel threads into it), or the Airweight 642 whose yoke and cylinder were so corroded and dirty that the whole assembly had to be beaten off the frame with a mallet for cleaning. The revolvers simply worked—ALL of them.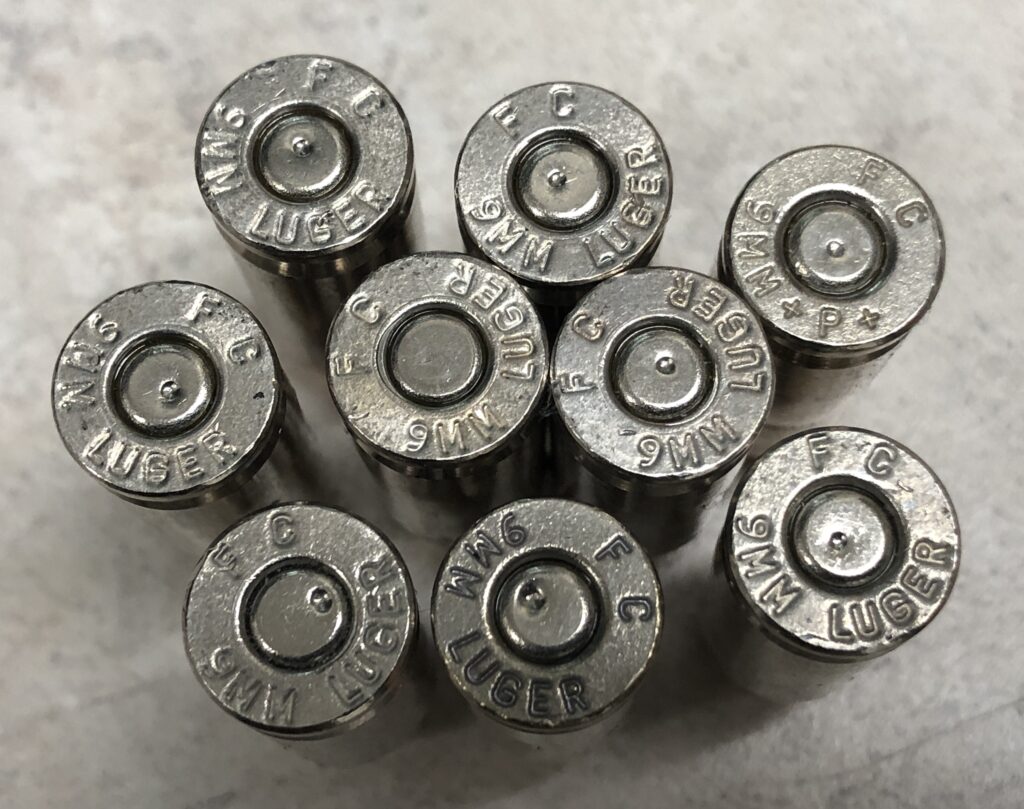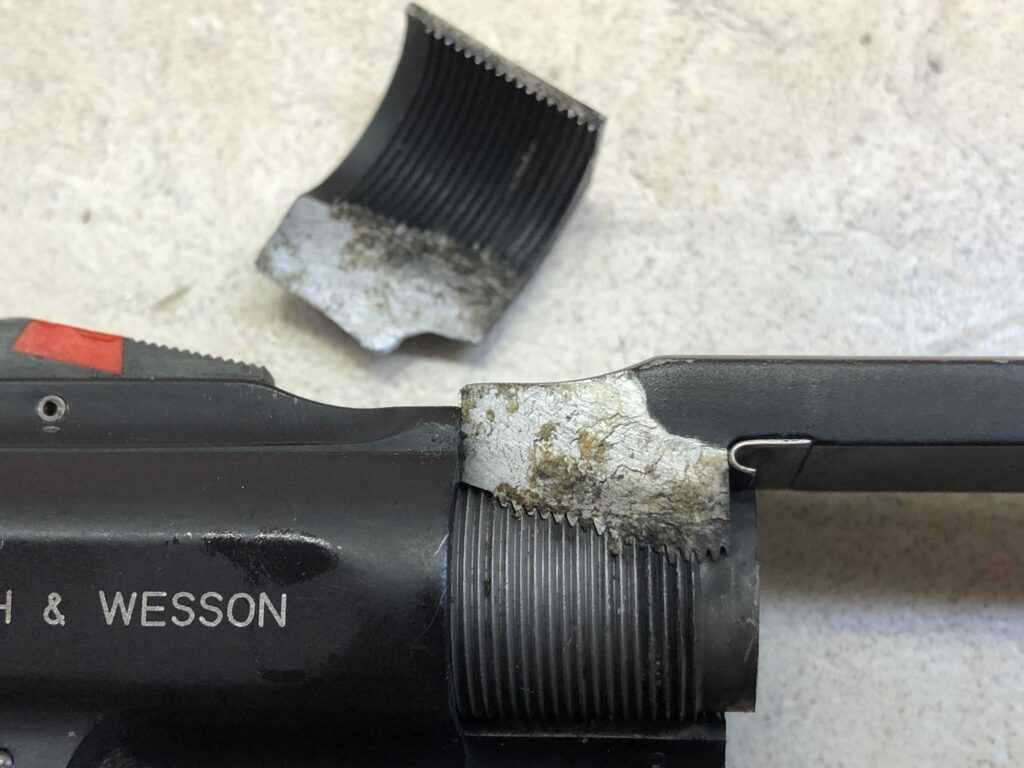 It doesn't appear that my friend's experience is unusual, either. Lately, we're seeing a large number of police shootings, from around the country, where officers are having failures to fire or eject (typically on the first round from the gun) with their striker-fired, semiauto pistols, in circumstances where it does not appear that the malfunctions can be blamed on shooter error (an improper grip, weak platform, interfering with the slide, etc.). In cases like this one, this one, this one, this one, and this one, the semiauto pistols that the aforementioned author thinks are more reliable than revolvers, are failing miserably.
Abuse versus neglect
So, there must be something else that's going on here, something more nuanced in the reliability comparison between revolver and auto, right? Yes, there is, and it's the difference between abuse and neglect.
Abuse occurs when you use something for the wrong purpose, or mistreat it and cause damage. In the context of guns, we abuse them when we drop them, bang them against hard objects, use them as impact tools, or let them get excessively dirty or contaminated.
In contrast, neglect occurs when you fail to care for something, and don't attend to its needs properly. In the context of guns, we neglect them when we don't conduct routine cleaning and lubrication, fail to perform scheduled parts replacements (like spring changes), and fail to load them with quality ammunition.
Guns don't like to be neglected OR abused, but a legion of sharp RevolverGuys from around the world have previously noted that autopistols tend to be more resistant to abuse, while revolvers tend to be more resistant to neglect.  We'll also observe that autos tend to be less resistant to deficiencies in the shooter's technique, and a balanced view of revolver and auto reliability needs to take all of these factors into effect.
By the very nature of their design, revolvers have a greater number of finely-tuned parts, are more "open" to contaminants, and operate with more restrictive tolerances than their autopistol brethren, making them less resistant to abuse.  A revolver is more likely to be rendered inoperative when it's dropped on the concrete or in the mud—things an auto will more easily shrug off.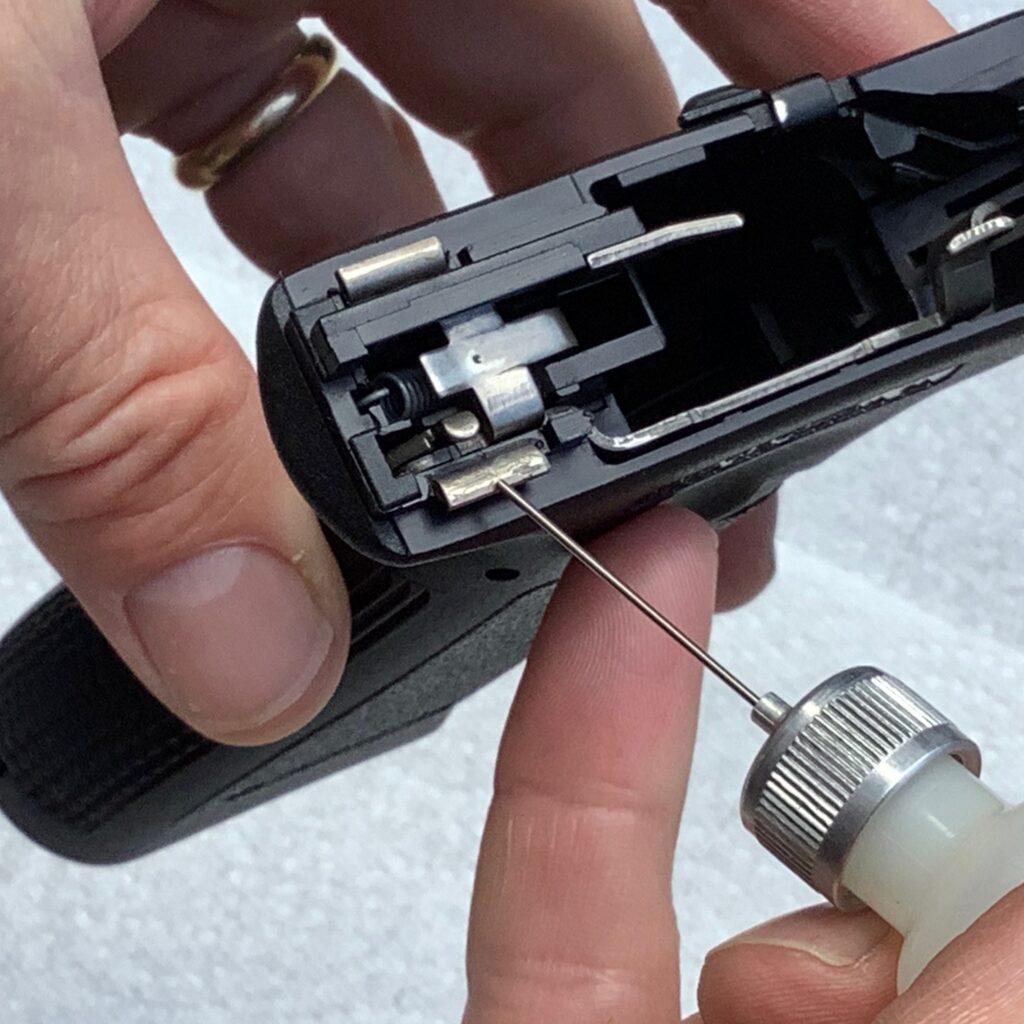 In contrast, an autopistol is more finicky and is more likely to malfunction when it hasn't been properly lubricated, its interval parts haven't been replaced in a timely fashion, it's fed ammunition that it doesn't like, or the shooter's "platform" is compromised in some way. An auto might choke if it's bone dry, limp-wristed, has a tired recoil or magazine spring, or is fed ammunition that is considerably more or less powerful than normal, but a revolver will typically laugh all of that off.  As Darryl Bolke has noted in these pages, you can stick a revolver in a sock drawer for half a century (or maybe a cop's pocket or ankle holster for a month?) and it will work as long as you can pull the trigger, but the same result is not as likely with an auto.
Summary
So, the question of reliability is highly dependent on context, with the answer depending largely on the skill and technique of the operator, and whether or not the equipment has suffered from  abuse or neglect. In an austere, harsh setting, like a military battlefield, we might default to equipment that offers greater resistance to abuse. However, in a situation where the equipment is less likely to be harshly mistreated, and more likely to be simply ignored by an inattentive user, or employed by a less-skilled operator, we might benefit from placing more emphasis on resistance to neglect and poor technique.
So, a reasonable view of reliability begins with the acceptance that revolvers and autos each come with their own baggage, and neither choice is inherently more reliable than the other. Both types of guns have their own weaknesses, and if these weaknesses aren't properly addressed by their owners and operators, the guns won't function as designed. Conversely, a little bit of care and attention can go a long way towards making either system reliable.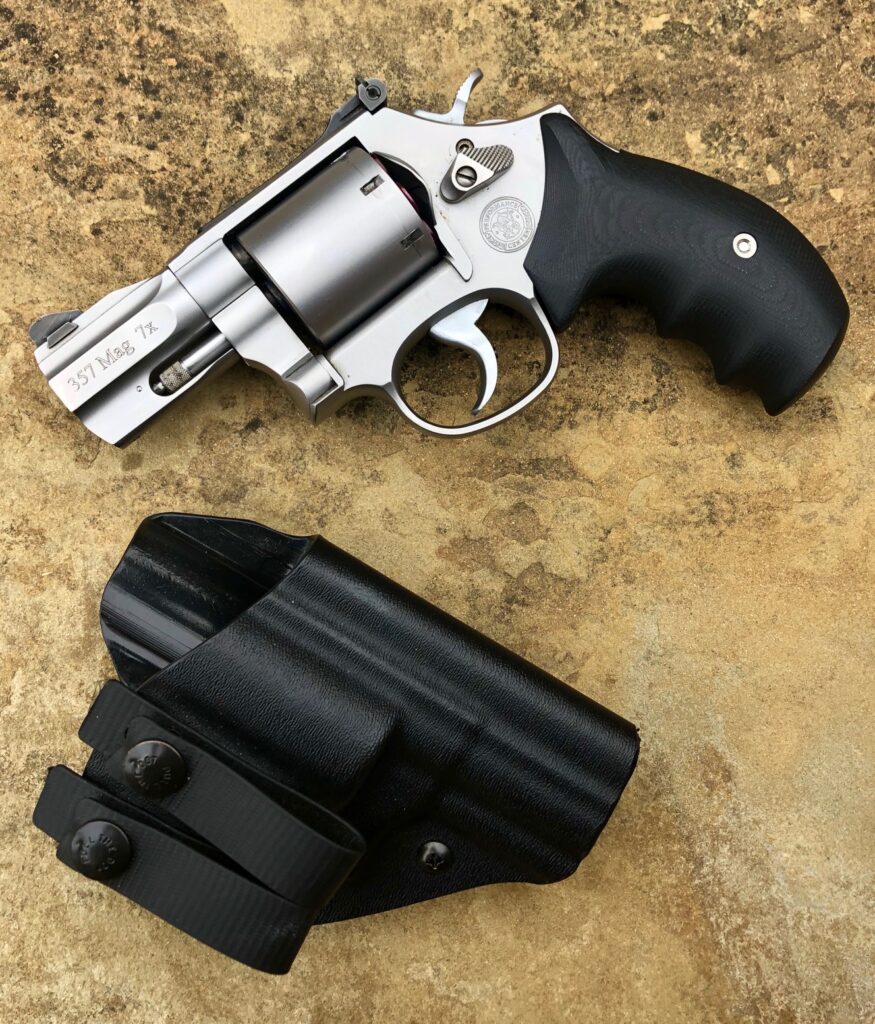 While it's regrettable that many of the revolvers in the author's class failed to perform as expected, this doesn't prove anything about the relative merits between round and square guns. A factory defect, a careless gunsmith, or an inattentive shooter can ruin any platform's chance of operating properly, so before we condemn an entire class of handguns as being "less reliable," we need to consider both facts and context.
Revolvers work and revolvers break. Autos work and autos break. If a shooter is concerned about reliability, they should focus on properly maintaining their gear, safeguarding it from damage, getting good training and practice, feeding their gun quality ammunition,  and carrying a second gun as insurance.
This will be a much more effective strategy than fretting about whether their gun has a cylinder or a magazine.