My first post of this year briefly discussed my goal of doing 3,650 minutes of dry practice in 2019. These posts are mostly for my own accountability. Here are my results to this point in the year:
January 1 – 11: 200 minutes, January 12 – 31: 140 minutes
February 1 – 15: 140 minutes, February 16 – 28: 130 minutes
March 1 – 15: 160 minutes, March 16 – 31: 160 minutes
April 1 – 15: 140 minutes, April 16 – 30: 160 minutes
May 1 – 15: 140 minutes

May 16: 10 minutes forward movement, 10 minutes LATGF
May 17: 10 minutes LATGF
May 18: 10 minutes forward movement
May 19: 10 minutes LATGF
May 20: 10 minutes forward movement
May 21: 10 minutes LATGF
May 22: 10 minutes forward movement
May 23: 10 minutes LATGF from OWB
May 24: 10 minutes carbine "up" drills
May 25: 10 minutes forward movement from OWB
May 26: 10 minutes LATFG from OWB
May 27: 0 minutes
May 28: 10 minutes forward movement with reloads
May 29: 10 minutes LATGF/OWB, 10 minutes carbine "up" drills
May 30: 10 minutes LATGF
May 31: 10 minutes forward movement
Monthly Target: 310 minutes
Monthly Actual: 310 minutes
Cumulative Target: 1510 minutes
Cumulative Actual: 1540 minutes (25 hours, 40 minutes)

Focus Areas
During this two-week period I focused on two things: shooting on the move and what I termed "LATGF" (explained further down) presentation sessions. I also added in a tiny bit of carbine work, and thoroughly enjoyed my new dry practice location.
Forward MOvement
I'm finally back in the "shooting on the move" game. Up to this point in the year all of my dry practice has been conducted with feet firmly planted. That changed during this period as I added in forward movement.
Forward movement while drawing and/or firing is probably not the most likely skill I will need as a civilian. It is the form of movement that I am most familiar with, however. A lot of my shooting training in the military focused on shooting on the move. Our qualification course† (at the time) reflected this, with a significant percentage of the drills (five out of 13 pistol drills and 5 of 13 rifle drills) being fired on the move.
I figured this is a good way to get reacquainted with managing the gun while moving. I don't plan to march to the sound of guns anytime soon, but I do want to solidify the idea of manipulating my handgun while moving. Future dry practice sessions will focus much more heavily on lateral movement.
LATGF: Look at the Gun Fast!

I rolled something new into my dry practice routine: LATGF, or "look at the gun fast!" I've been hitting a wall with drawing and getting an accurate first shot on a small target. I can get the shot off fast. . . or I can get it off accurately. I know more is possible, but I wasn't sure what the key was to unlocking this potential until I noticed something.
I can get the gun out of the holster and at extension fast, but I'm not seeing the sights fast. It seems that once the gun is at extension I spend an eternity looking for the sights. In reality, I'm spending maybe – MAYBE – 1 to 2/10ths of a second adjusting my focal plane from the target to the sights. I pulled out my timer and decided to work on seeing the sights more quickly. I set a 1.2 second par time (a pretty fast time for me) and taped a 3×5 card to the wall. And I repeated out loud, "look at the gun fast. Look at the gun fast. Look at the gun fast."
My "LAGTF" routine is nothing more than presenting the gun, against a par time, but making a conscious effort to begin shifting my focal plane to the gun earlier – as soon as it becomes visible. That's it. That's the thing I've been failing to do for the last couple of months.
Being conscious of the problem and working on a solution helped me tremendously. I found that while my time remained relatively consistent, my sight alignment was vastly improved because I was actually finding the sights about the same time my arms reached full extension. My results on the range mirrored my work in dry practice. The work will continue on this. Is the work worth it to knock a tenth of a second or two off my time? Well, I'm dry practicing anyway, so I might as well be trying to make some tangible improvement.
Carbine

I am still primarily focused on my EDC gun. It is far and away the firearm I am mostly likely to need in extremis. Since I live the country, with an acre of woods and an acre of open land, I'm thinking about the rifle more. My first outing with it was alright, but I definitely felt rusty.
I haven't really touched any of my rifles in a couple of years, so the couple of sessions I did here were with the "up drill", in the interest of getting reacquainted. I'll be pulling Green Eyes, Black Rifles down off the bookshelf soon and getting a carbine dry practice plan in place.
New Dry Practice Location

The weather has been beautiful every day since I've moved, so I've taken advantage and done all my dry practice outdoors. I went from a city apartment where a negligent discharge would have gotten me in serious trouble (at an absolute minimum). Now I have the whole side of a mountain to dry practice into.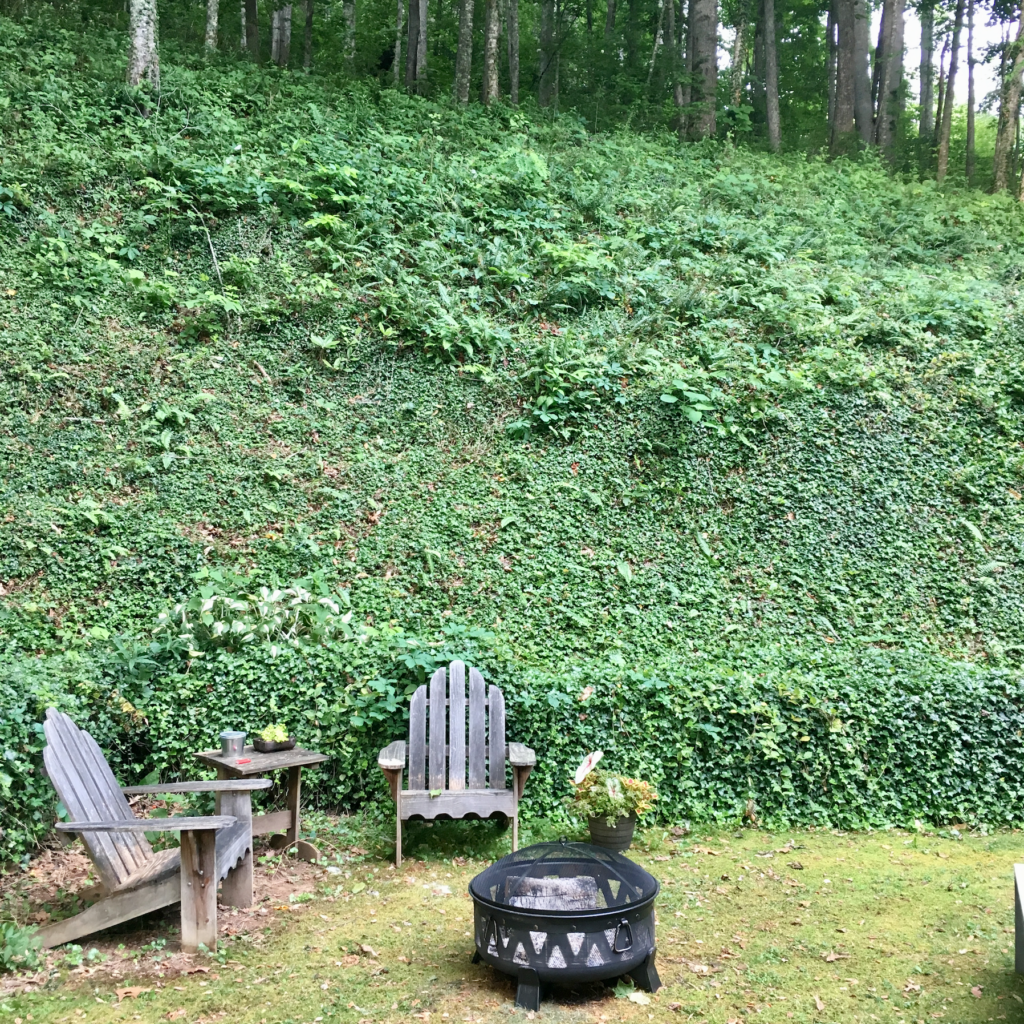 My location is also concealed from the neighbors, which is nice. I also have about 30 yards to work with. And, it turns out the former owner shot into this berm. I'm finding a lot of weathered old 9mm brass. . . exactly where I'm standing to dry practice. While I'm not going to be "that neighbor" that is blasting away in my yard all the time, I am certainly cool dry practicing here.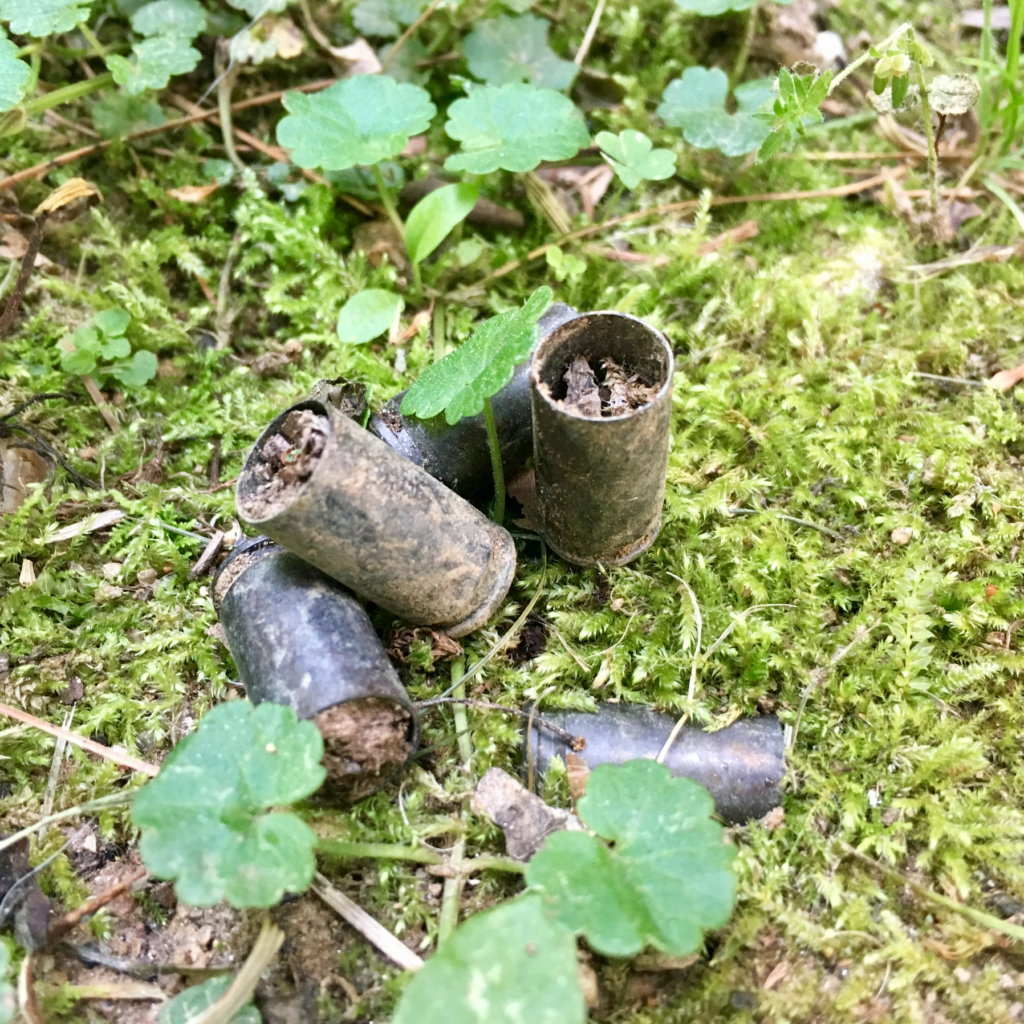 I made myself some full-sized IDPA silhouettes from "up-cycled" moving material. I'm working on getting a VTAC barricade out there, as well.
If you aren't dry practicing. . . why not? It's not hard to find 10 minutes a day to dry practice, and it's COMPLETELY FREE. Take ten minutes you'd be spending vegging out on Instagram or in front of the TV and turn it into a tangible skill.
---
Liked it? Support RevolverGuy on Patreon!
---
†If those pistol times seem really generous, keep this in mind: they are all intended to simulate a transition. That is, the shooter fires his carbine, feels it go to bolt lock, then transitions to the pistol and completes the drill. Though the PDF says this is done with a Condition Four rifle, I never saw it run that way. The rifle would have a round in the chamber. On the buzzer the shooter would present his M4, fire, and transition to his MEU(SOC) .45. Rifle rounds could only count against you. That is, if you missed the shot with the rifle it would be taken off of your pistol score, but hits with the rifle could not contribute to your pistol score. Conversely the rifle qualification is also shot with a loaded pistol. To receive an alibi for any carbine malfunctions, the shooter had to transition and make the appropriate number of hits with his MEU(SOC) .45 – a pretty cool way to run the test if you ask me.