Mike asked me recently if I had any interest in testing a new wadcutter loading that Georgia Arms Ammunition was producing. Mark Fricke, the Director of American Firearms Training and Tactics in Arizona, along with retired Georgia lawman (and now gun writer) Rob Garrett, had been working with Georgia Arms on the wadcutter and could provide a sample for us to review. I knew Mark from the NRA National Police Shooting Championships, seeing him every September, for several years, when Albuquerque hosted the NPSC. Mark did a fine job running the shotgun match and I always enjoyed visiting with him there. He had a box delivered to me in short order.
A special, Special
Examining the ammo showed that it was loaded in new Starline brass casings. The bullet looked like a standard target wadcutter (Fricke informs me they're made by Zero Bullet Company) and was loaded flush with the top of the casing. The ammunition was clean and uniform and came packaged in a 20-round plastic tray in a cardboard box.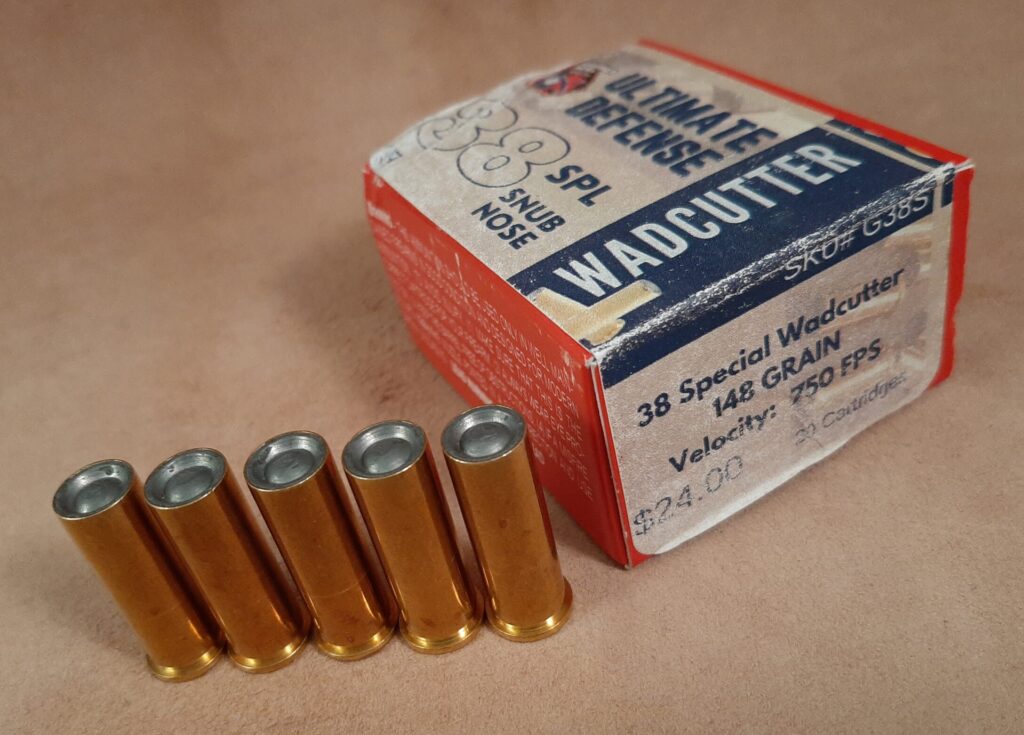 It's designated the Ultimate Defense .38 Special SNUB Nose 148 grain Wadcutter, SKU# G38S. It was meant to provide maximum velocity and penetration from 1 7/8" barrels, while minimizing recoil in light weight revolvers. The box advertises the velocity at 750 fps. GA's website lists that velocity from a 1 7/8" barrel, 825 fps from a 4" barrel. The ammunition retails at $24.00 for a 20-round box.
cold weather testing
I got a chance to shoot some on a chilly day in early December, the temperature was 35 degrees as I set up targets. I had brought match wadcutters from the "big three" manufacturers to compare to the GA stuff.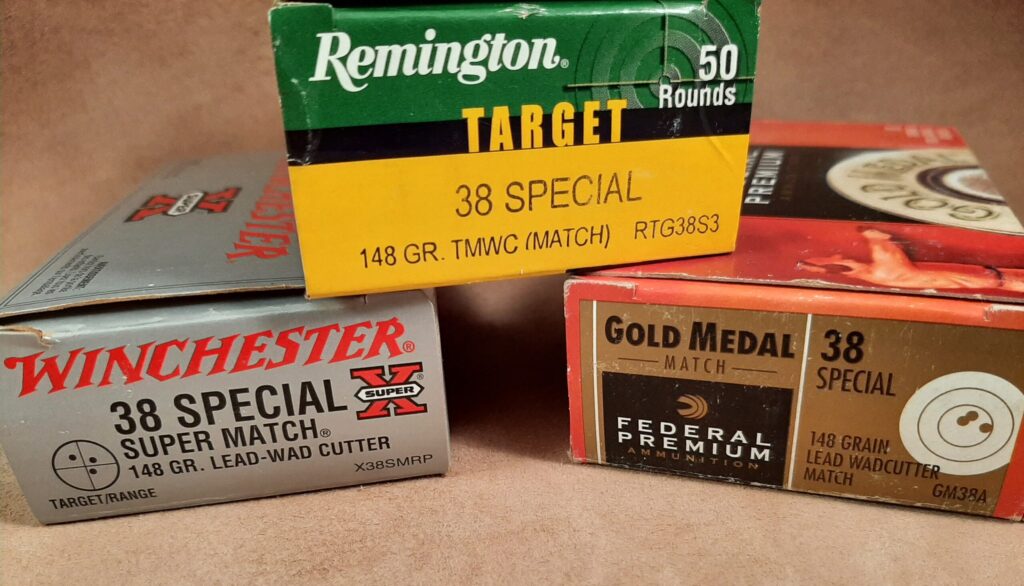 I ran a cylinder of each through my old Smith & Wesson 442 J- frame from 10 yards. This 442 isn't known for producing maximum velocities, but it's the only J-Frame I own with a 1 7/8" barrel. I was sitting on a camp stool and shooting unsupported to get down to the level of my chronograph on a short table. It was very overcast and windy to go with the cold. The sights on my 442 are OD green and getting a precise sight picture on a B8 target in that light was tricky.

The velocity of the GA Snub Nose load is higher, as promised. Its noteworthy that it's more consistent than all 3 match loads based on the ES and SD measurements. That's a testament to the quality control of GA's loading procedures! It also shot a slightly better group than the major players in my gun. I shot a cylinder's worth of the Georgia and the Winchester ammo through a 2.125" barreled Smith & Wesson Model 640 as well. The Winchester Super Match went 661 fps through the longer barrel, The Georgia Arms hit 725 fps.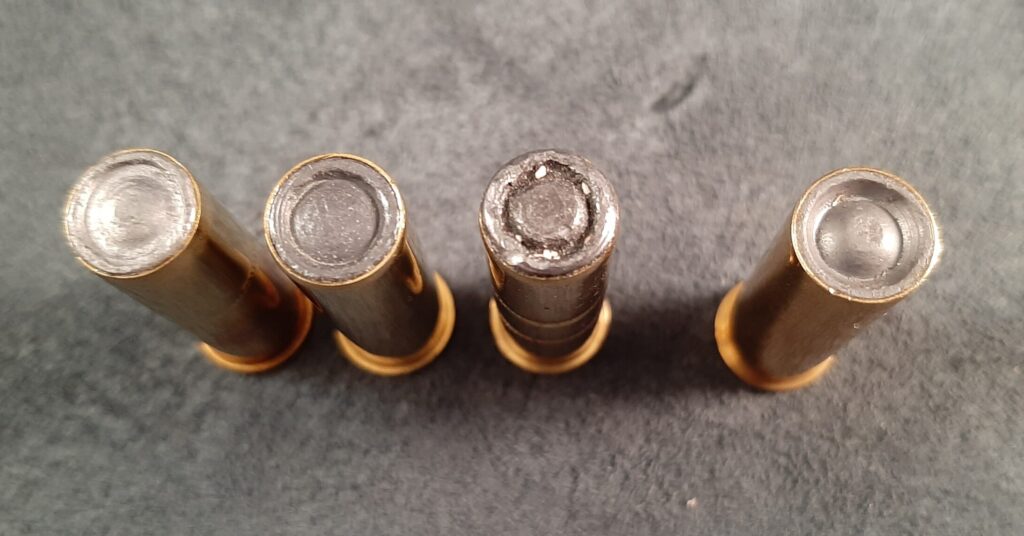 I have no way of testing Brinell Hardness of lead bullets, but the Zero Bullet Company bullet looks like it's a bit harder than the alloys used in all three match bullets. That's a good thing in a bullet meant for defensive use at these velocities to maximize penetration.
Accuracy testing
I loaded another cylinder in the 442 and fired five rounds from five yards as fast as I could get a decent sight picture. The rounds impacted in a tight cluster where I was aiming. I couldn't feel any increase in recoil over the match loads; the GA load was pleasant to fire through the Airweight revolver. There was no obnoxious +P report or flash and recovery time was quick.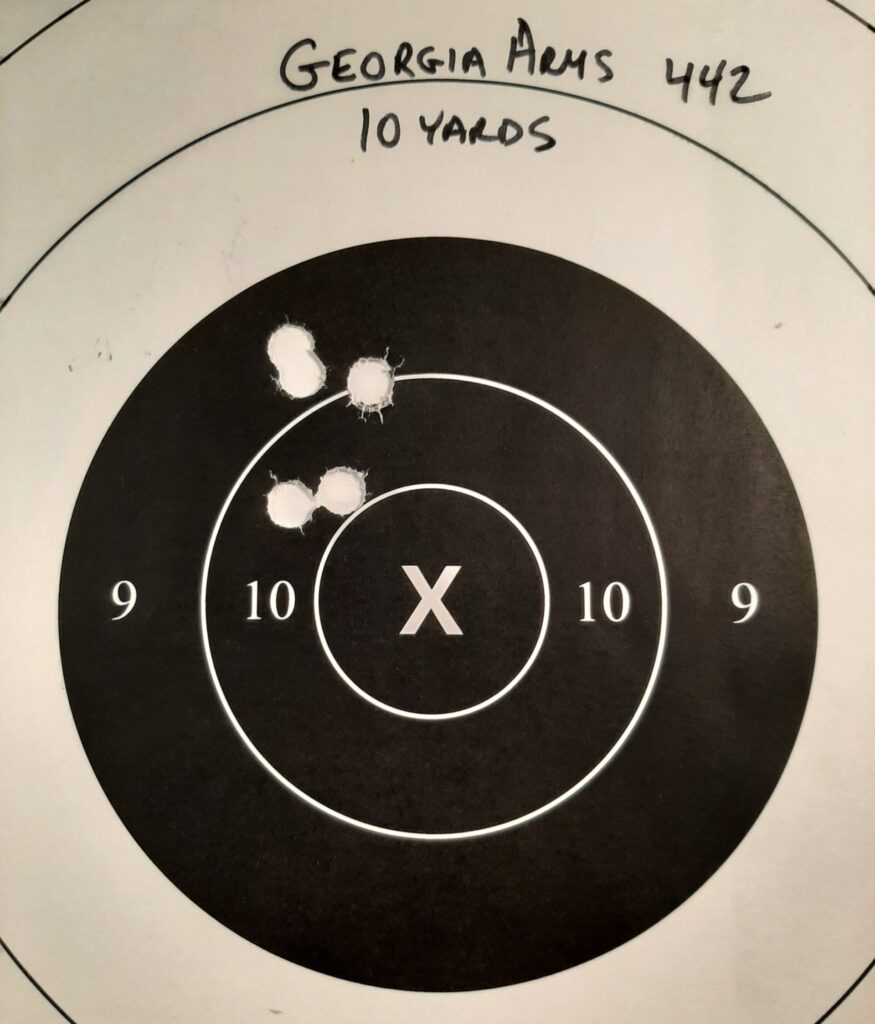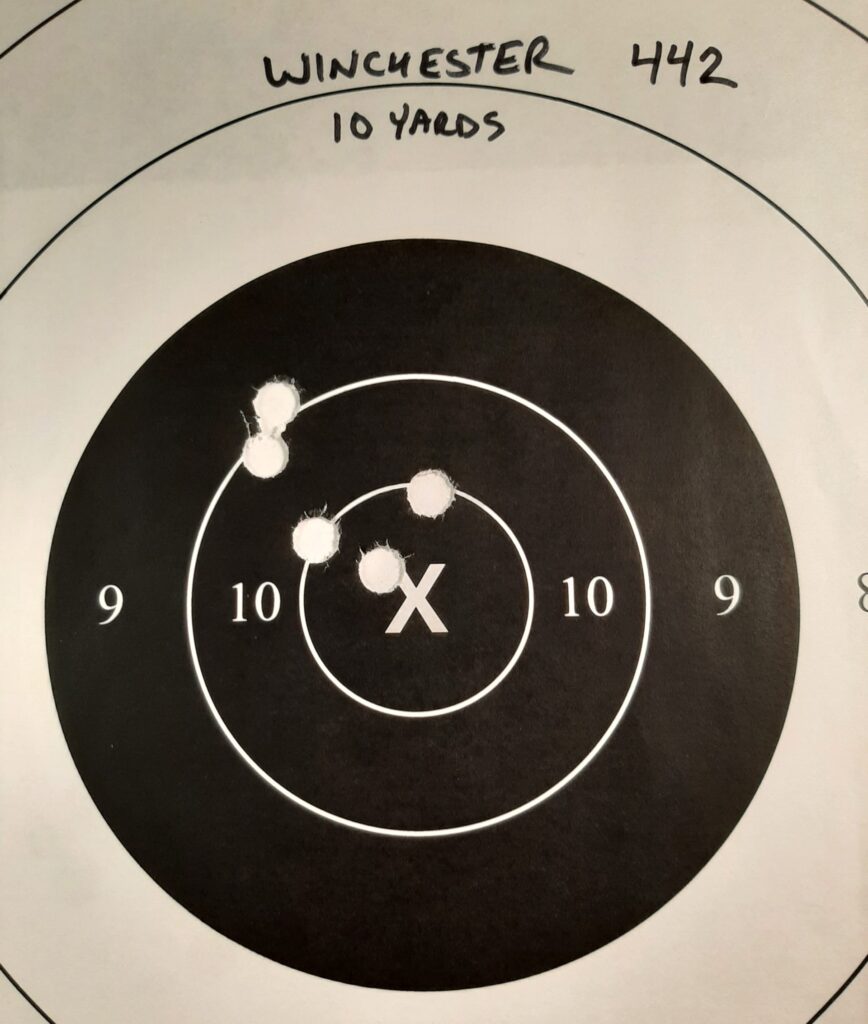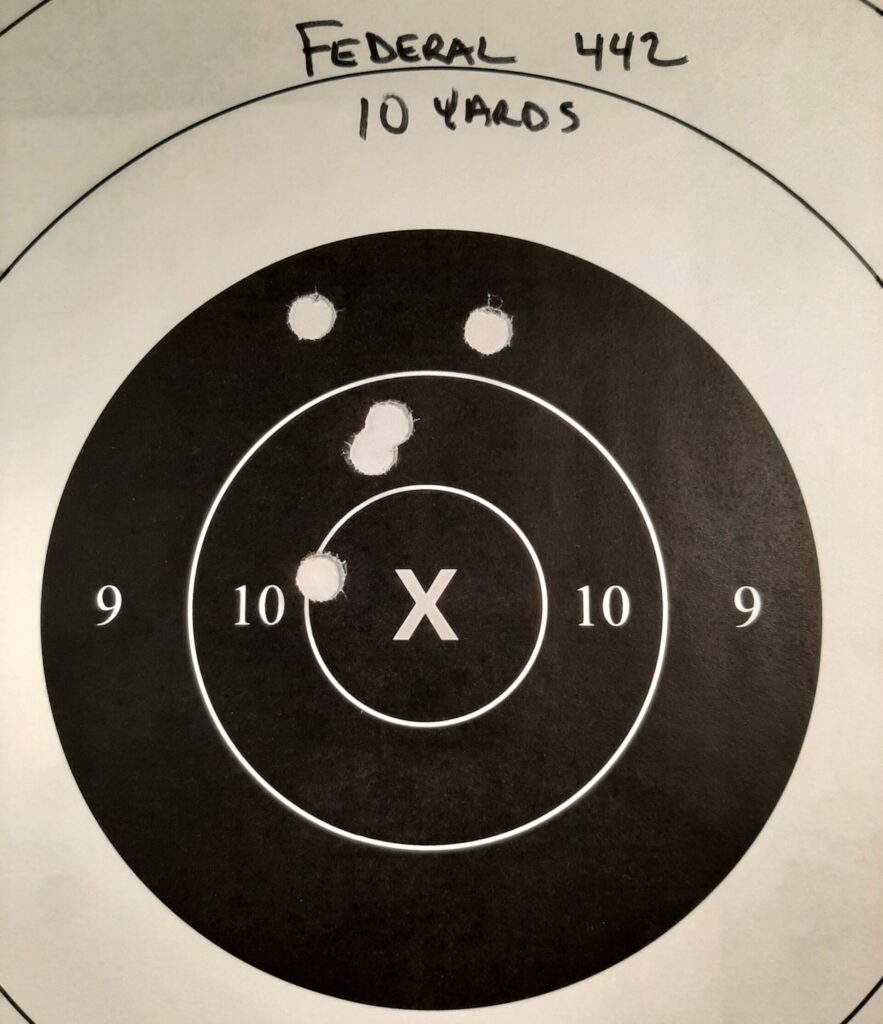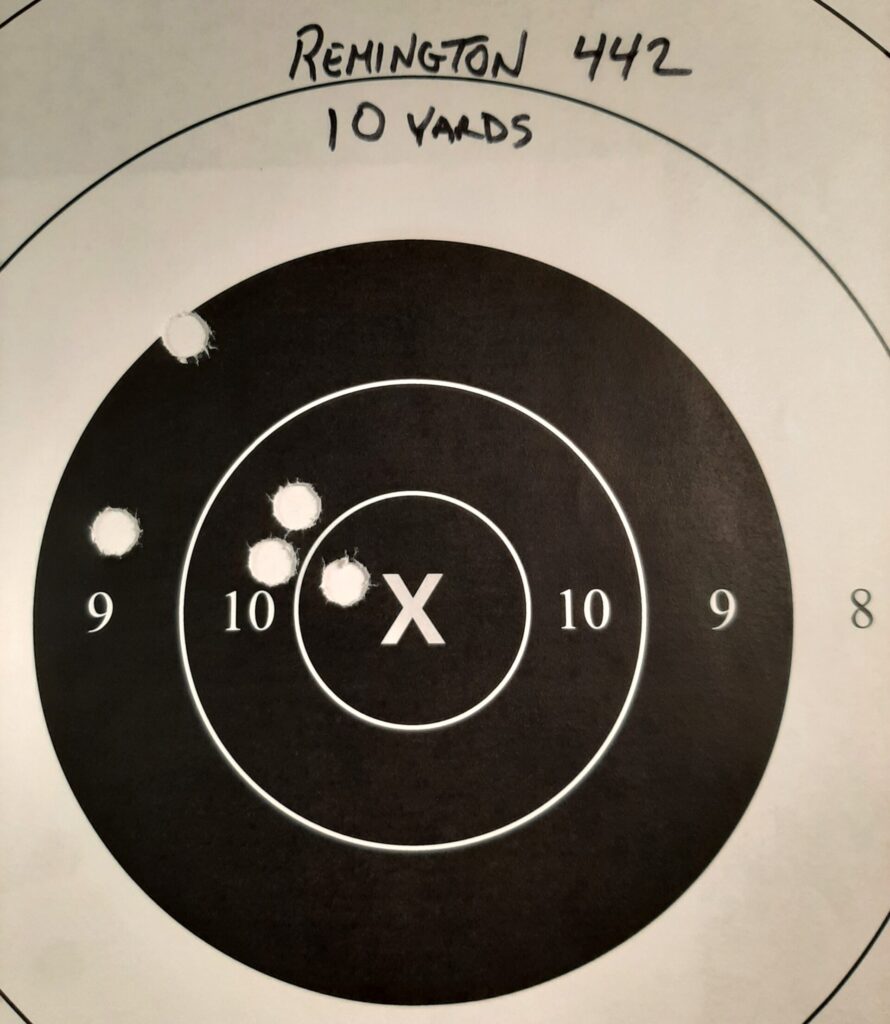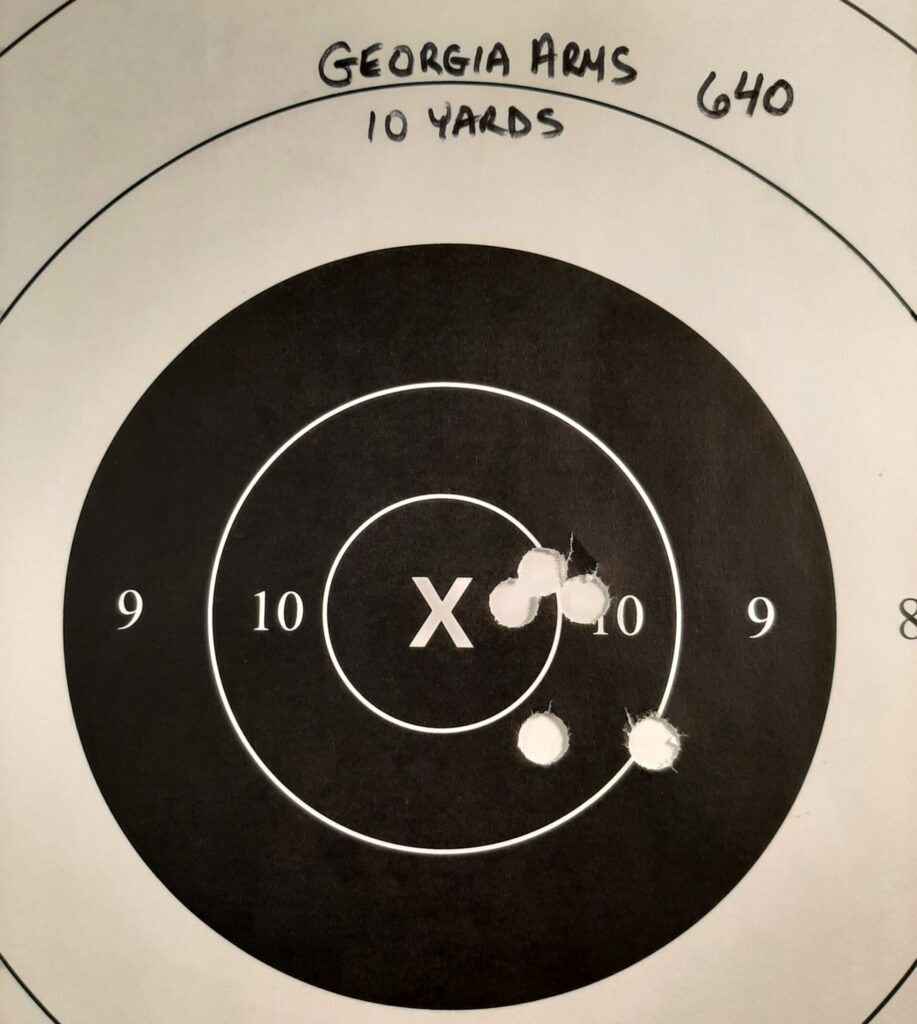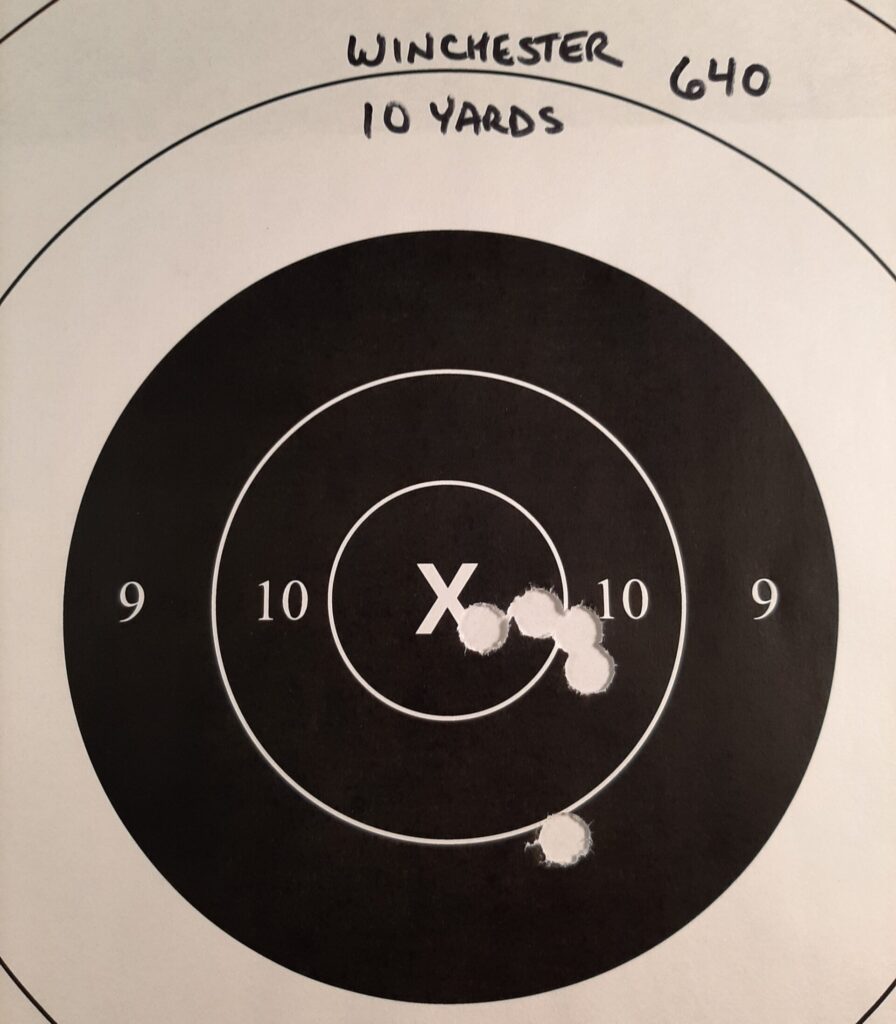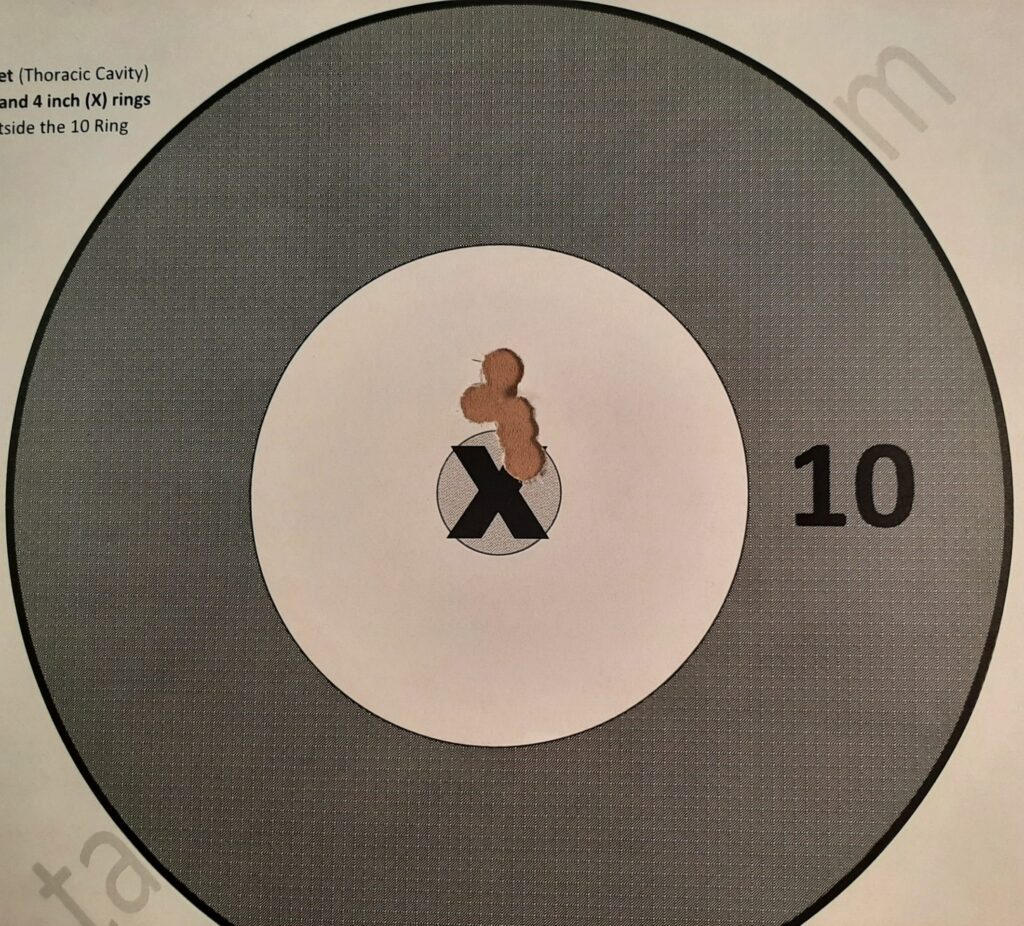 the sweet spot
I was very impressed with the concept and the execution of this ammo. There are a few other defensive wadcutters out there, but they're listed at about 1000 fps muzzle velocity. No doubt they'll be effective, but a gnarly handful in an alloy framed small revolver. The Georgia Arms Snub load perfectly addresses the need for a low recoil defensive load by using a wadcutter at the speed this one travels. It provides a noticeable increase (51-89 fps) in velocity over the big factories without a discernable bump in recoil.
Most jacketed holowpoints don't achieve their advertised velocities in snub barrel lengths. It's difficult to make JHP's expand reliably at these diminished velocities. Wadcutters don't rely on expansion for effectiveness; They cut a sharp full caliber hole and penetrate deeply. Cast bullets provide more velocity than jacketed ones of the same weight because they generate less friction. Consequently, they produce higher velocity for the same pressure. This might not be much of a factor in a .44 Magnum with a 6-inch barrel, but it's huge in a .38 Snubby.  Especially one that's not rated for +P ammo.
practical, tactical
I recalled being on the range a month or so ago and a retired buddy of mine asked if I could give his wife a little refresher training with her gun. She was in her 70's and had some injury/surgery issues with her hands. Her gun turned out to be an older Model 36 steel J frame. Unfortunately, the only ammunition they had for it was 125 gr. +P JHP stuff. We did lots of dry fire because I was afraid that our live fire would be brief with that ammo. When we did shoot, she managed 3 rounds before it became too painful to continue. I was wishing for a box of wadcutters so she could tolerate (and maybe even enjoy) more live fire. This GA load would be the perfect fighting ammo for her in that gun.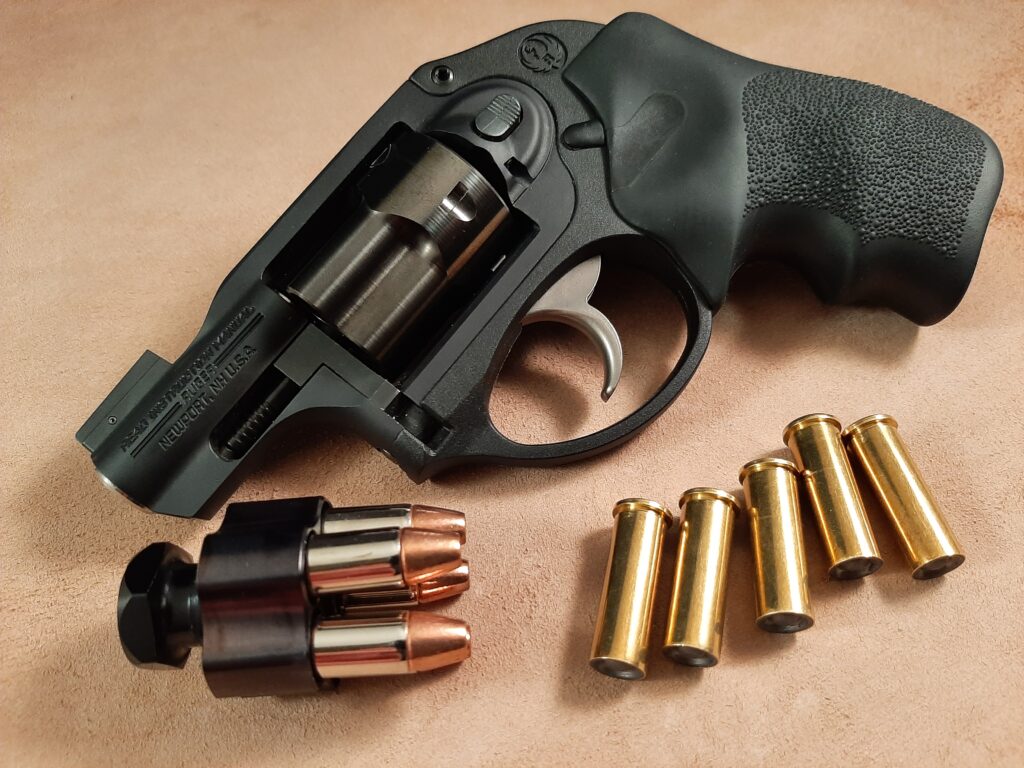 Like any wadcutter, these are a little tricky to load from a speedloader into a small revolver under adrenaline dump stress. It makes sense to load them in the gun and use a bullet with a more forgiving ogive in your loaders or strips in the event a reload is required. These are hard to beat for the 5 or 6 needed in your little carry revolver, though.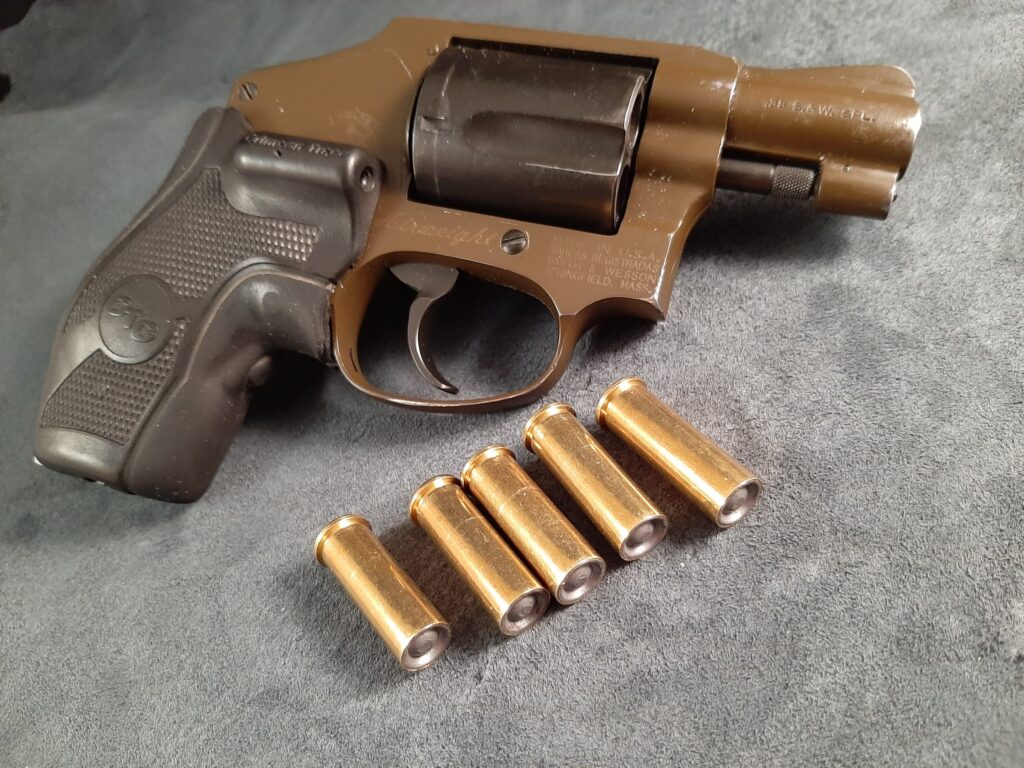 I had five left from testing, so I dumped the factory lead SWC's from my 442 and loaded these Georgia Arms Wadcutters in it to carry. I can give this ammo no better praise than that. I will be buying more.