We're all trying to get the best bang for our buck when buying ammo. Perfecta .357 ammo recently started showing up on all the online ammo shops and I couldn't ignore the price point. I was skeptical, not being able to find a Perfecta ammo review for .357 Magnum, and the "in collaboration with Tulammo, USA" on the front of the box didn't inspire my confidence any. But the price could not be ignored. Interest piqued, I went ahead and ordered a case, for better or worse.
Full Disclosure: I have an affiliate relationship with Lucky Gunner (if you don't like LG, you can definitely find this ammo elsewhere). However, I am not compensated in any other way for this review, nor was it written at anyone's request. I just feel like this is a good product for a reasonable price.
Perfecta Ammo Review
I don't intend to start reviewing every budget box of ammo that comes along, but for the money this one definitely deserves a look. First of all, the rounds are clean and good looking. The brass is smooth and uniform. All bullets seem to be seated to a nice, uniform depth. I really enjoy that rounded 158-grain slug; it's graciously curved profile make reloads really smooth.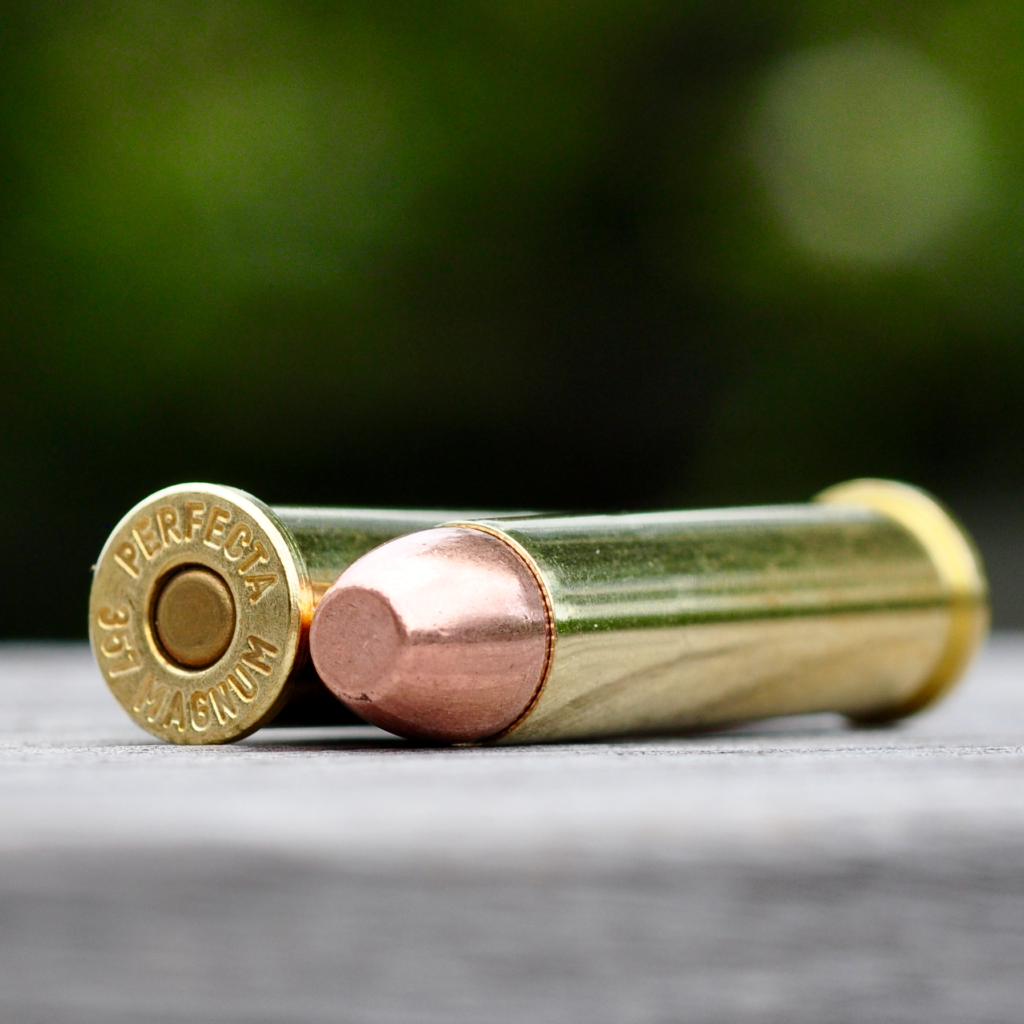 This stuff shoots cleanly. For the price I half-expected my gun to belch smoke every time the hammer dropped. Such was not the case. I fired 150 rounds and the gun wasn't any dirtier than anything else I've shot. I didn't have a chronograph with me because I was just going out for a casual session. I'm not going to guess at the velocity but this is right in the range I like my practice ammo to be in: you know you're shooting something but it doesn't beat you up in a K- or L-Frame.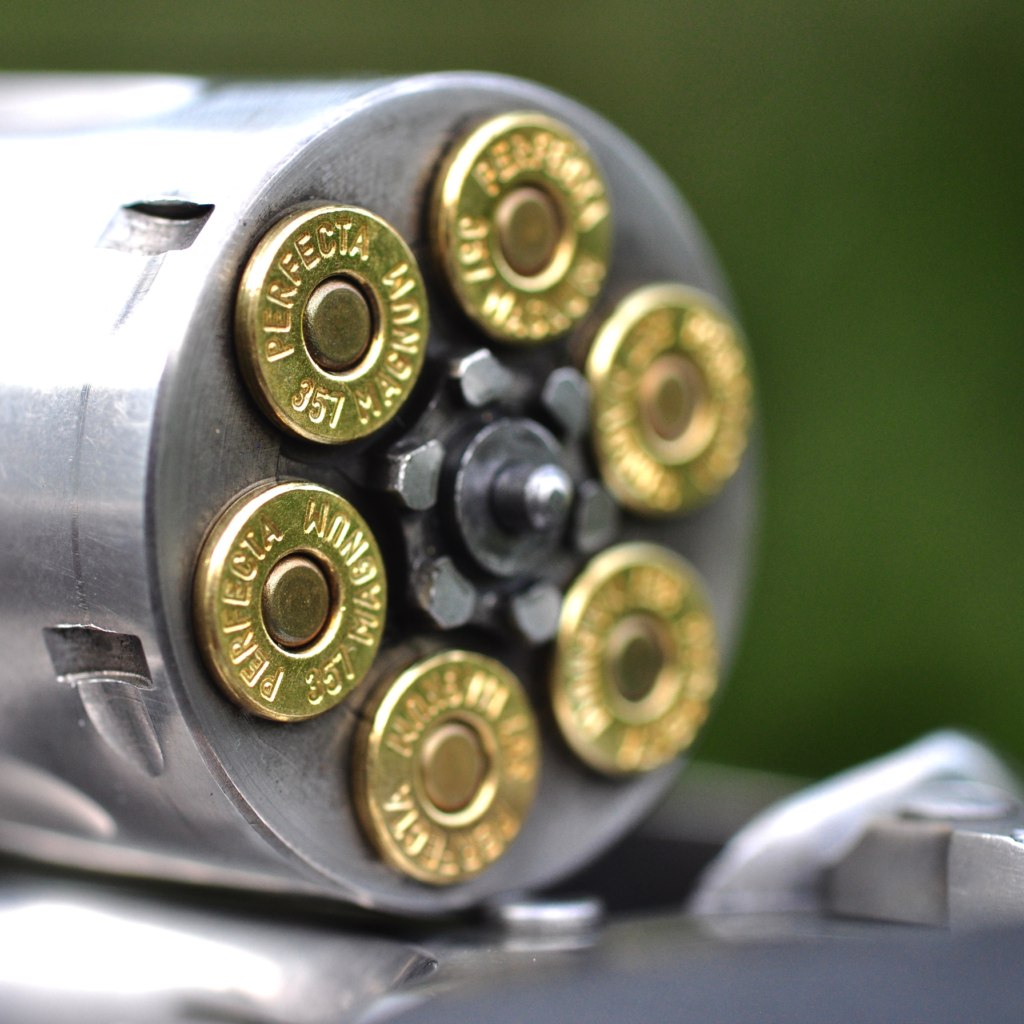 Perfecta ammo is not needlessly over-packaged. The rounds fit snugly into a plastic tray. The box is just big enough to accommodate the tray so they aren't wobbling around in there. This is a small touch, but one that I appreciate. The boxes don't get crushed when you set them on top of each other, and it doesn't take up more room than it needs to.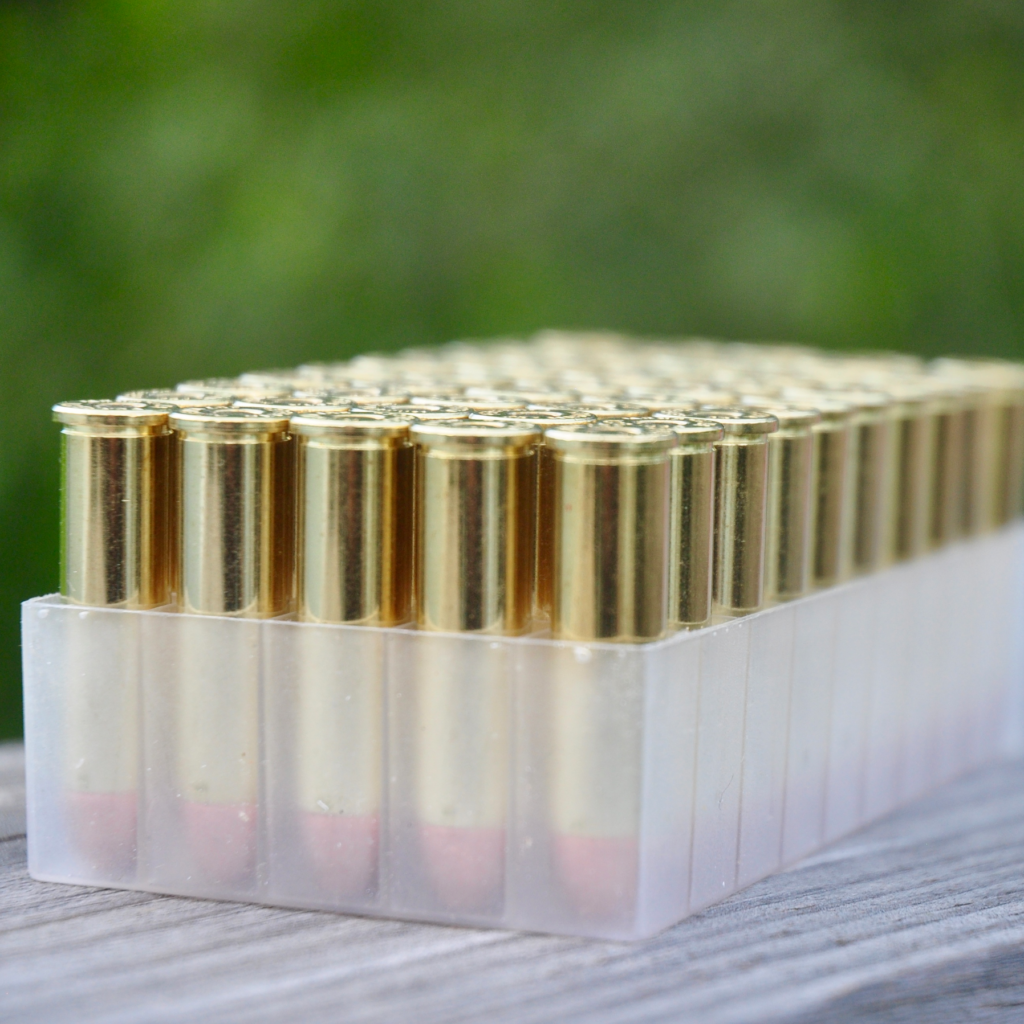 The Bottom Line
I think I've found my new go-to practice ammo. I won't shoot just anything, but this strikes the balance of good enough and cheap enough. If you're looking for inexpensive .357 practice ammo, check out Perfecta's .357 ammo.
Liked it? Support RevolverGuy on Patreon!