A while back I wrote about my troubles with the Dark Star Gear AIWB holster. I really liked the rig but it was incredibly uncomfortable to wear. I mentioned this to Nick of JOX Loader Pouches and he recommended a light, non-destructive mod I could make to the holster. So I gave it a go and I give you: the Revolver Guy Holster Comfort Modification!
Holster Comfort Mod
Just so you know what you're getting into, this isn't the prettiest mod. But it has made the holster tolerable to wear in the appendix position. Here's what I did:
I began some very thin sponge neoprene. This stuff comes in 12″ x 18″ sheets (~ $1-2/ea.) at craft stores like Michael's. If you'd rather, you can also order larger rolls of this stuff on Amazon in a variety of thicknesses. Mine was 1/16″ thick, and I don't think I'd go over 1/8″ at most. I cut a square out of the foam that was larger than the holster…by a lot.
Next, I sprayed the inboard side of the holster with 3M Spray Adhesive. You can pick this stuff up at your local hardware store. I recommend getting the strongest version available. After applying the adhesive (and letting it sit for 30-60 seconds as directed) I applied the foam. I worked it thoroughly over the surface of the holster as I wanted it to fit as tightly against the Kydex as possible. Once it was "stuck" I slapped a few rubber bands around it and let it rest for an hour or so.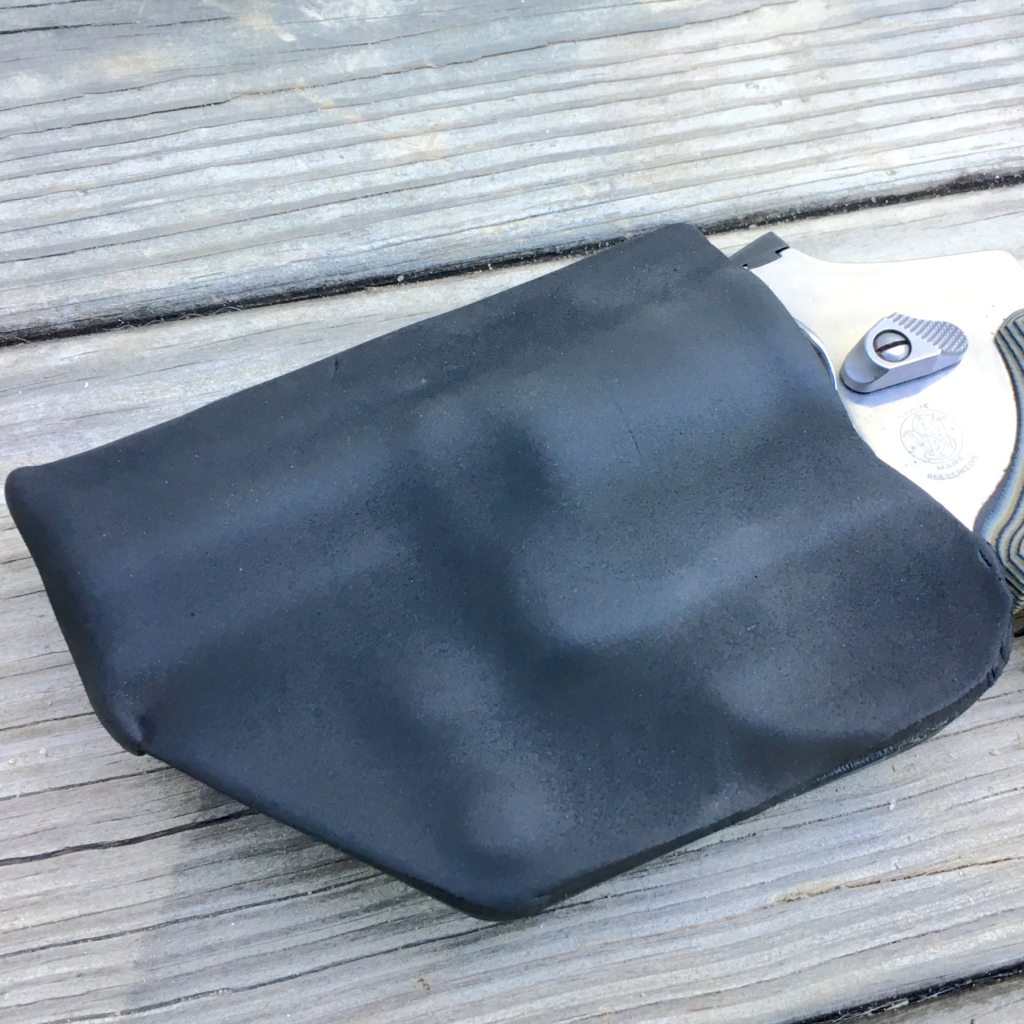 When I was confident the adhesive was set, I began trimming the foam right along the edges of the Kydex. I don't want more on the holster than needed, because I don't want to increase the thickness of the holster more than I have to. I covered the full inboard side of the holster (the side that sits against my skin). I also overlapped a bit around the bottom of the holster and glued it.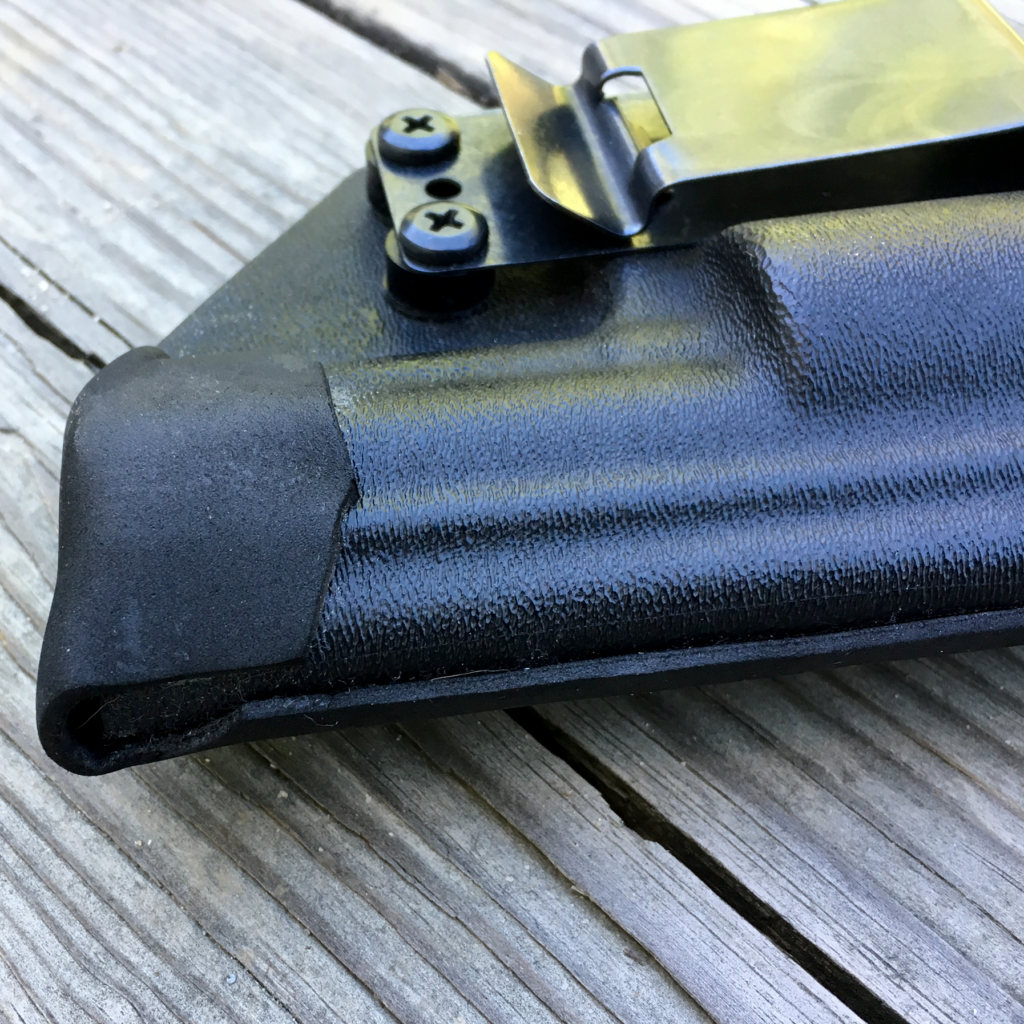 the Results
This holster comfort mod isn't going to win any beauty contests. Also, you might have noticed an inappropriate amount of German Shepherd fur around the margins of the foam. For the first few days of wear, any exposed adhesive will still be sticky and pick up lint, hair, etc. But…
It works. This makes the DSG holster that I had so much issue with infinitely more comfortable. There is one spot that can still rub my right thigh the wrong way during a long day. it's that long, straight edge right below the clip attachment.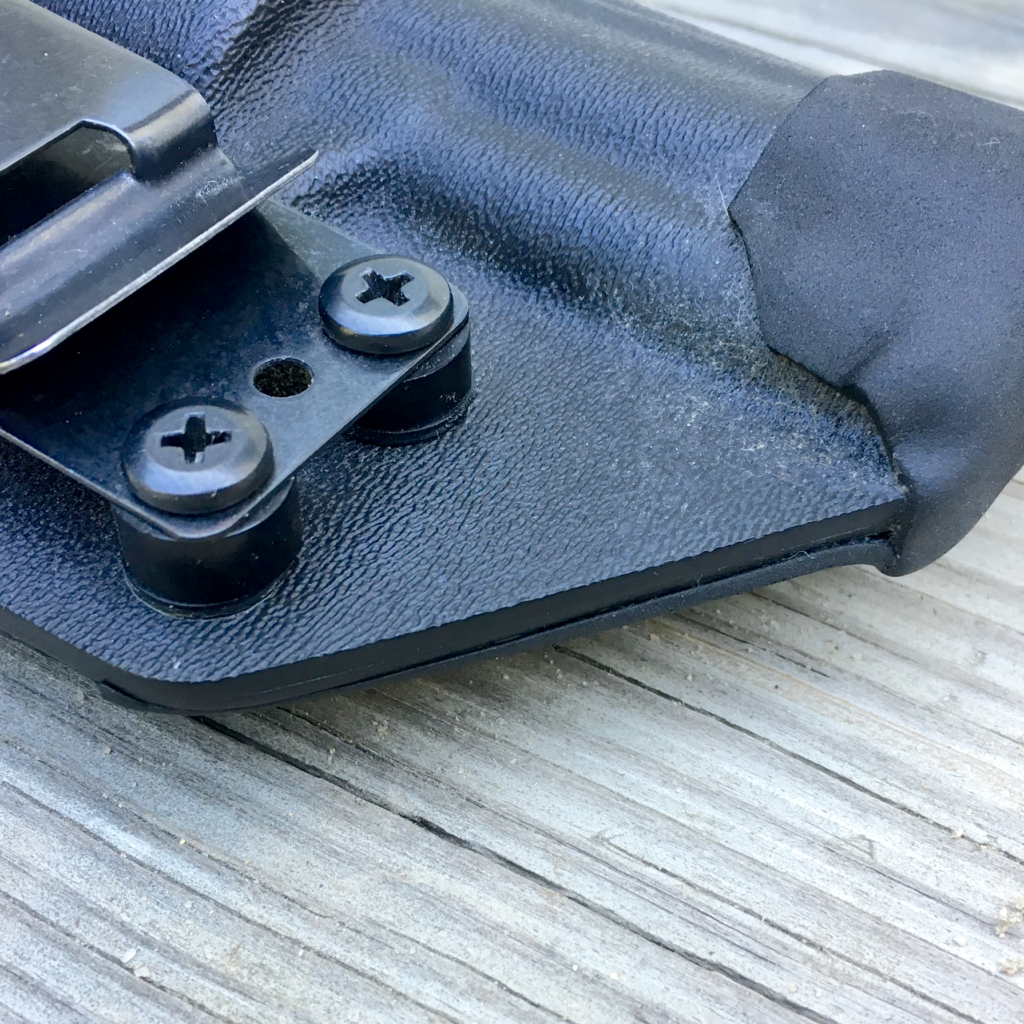 I actually like running this rig now. I'm not sure how deep into summer this will last as the neoprene is pretty sweaty (which might make it prone to developing a gamey bouquet) but we'll see!
Liked it? Support RevolverGuy on Patreon!