As likely happens with most of us, time occasionally gets away from me. Last August, when I attended Chuck Haggard's Practical Revolvers, competition shooter Annette Evans was also in attendance. At the end of the day before Chuck cut us loose, he let us know that Annette had books for sale. I'm a sucker for a book, so I grabbed a copy of The Dry Fire Primer with every intention of diving right into it.
And then life happened. Months went by. I got busy with work, and travel, and all the other stuff that consumes our precious bandwidth. And pretty soon, I was packing up our apartment. And guess what resurfaced? This slim volume seemed like just the ticket during those long moving days. I opened it up and got sucked immediately into The Dry Fire Primer.
The Dry Fire Primer
As engaged as I've been with dry practice this year, I haven't taken a great deal of time to listen to what others are saying about it, or consider what their doing. I've been sort of charting my own course, busting the rust and trying to achieve a higher level of skill than I started with. The dry fire primer offered me some valuable information and validated an awful lot of what I've been doing.
This book isn't a book on how to execute a bunch of techniques. It won't teach you how to draw or reload or clear a malfunction. You need to know all of that stuff coming in. What it will do is teach you how to develop a dry practice routine. Annette begins with some discussion of what dry practice actually is. She goes on to discuss safety, and the reasons one might want to dry practice.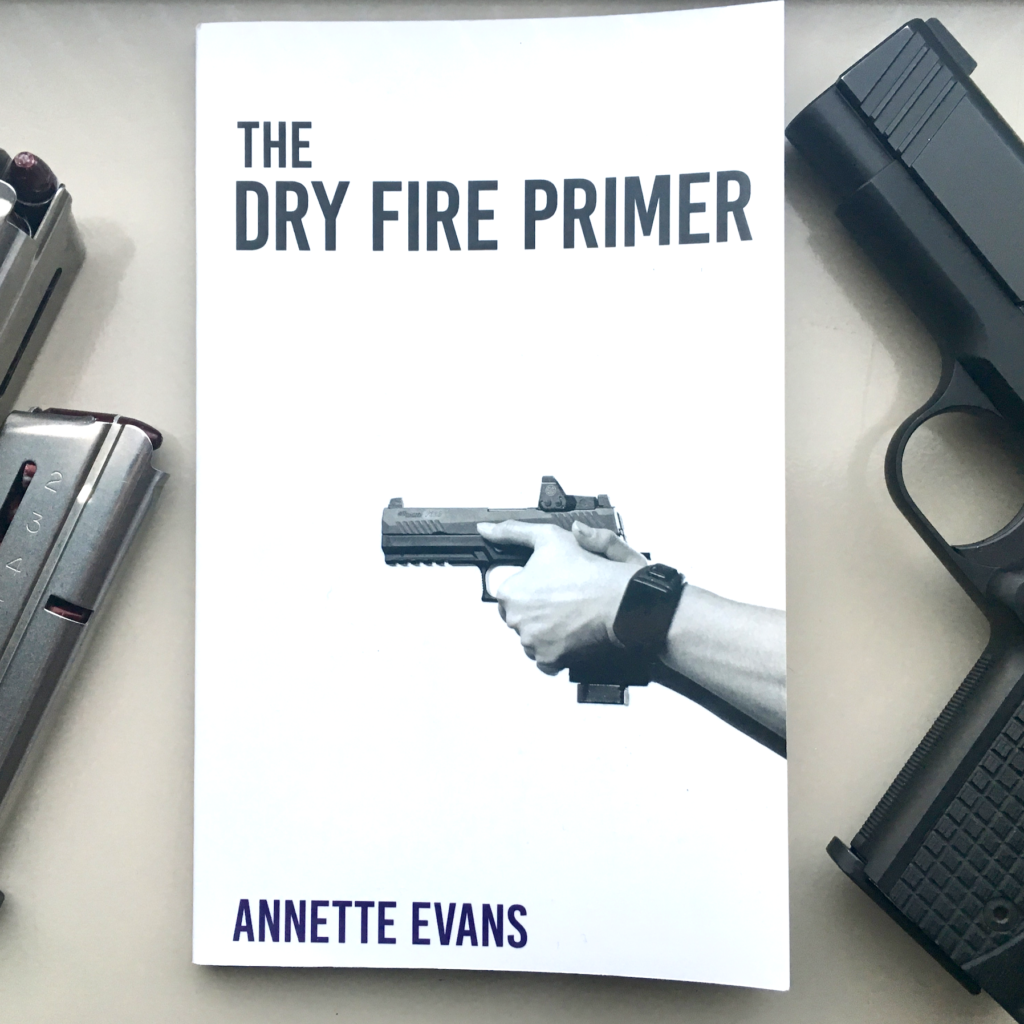 Next, The Dry Fire Primer explains how to dry practice from square one. This section begins with removing barriers to dry practice. I don't think I've had much trouble with barriers this year, but I have in the past and I found this section immensely useful. Next, is an extremely useful section on setting up a "Dry Fire Dojo", your dedicated dry practice location. I definitely got some useful information out of this, and am adding some things to my dry practice space based on her recommendation, like a barricade and fault lines.
The book details a ton of other useful information, like the use of a timer, block vs. random training, construction variations in your sessions, and some specific drills. The final section of the book covers some mental aspects, like honesty and journaling.
The Bottom Line
Even though I had dry practiced almost daily for five months prior to opening this book, I still got a lot of helpful information from it. If you're lost and asking, "where do I start with dry practice" this short, 81-page volume is an excellent place to start. If you've been dry practicing for a while but are struggling with motivation or where to go next, The Dry Fire Primer might be exactly the motivation you need. It has definitely helped me and I recommend it without reservation.
---
Guys, this isn't the article we had planned for today but some unforeseen circumstances required us to shift fire at the last minute. .  . and this is a great book! Stay tuned.
~Justin