Replacement stocks are on one of the most common modifications made to revolvers. Because it doesn't store ammunition in the grip, stocks for the average revolver come in a broad array of sizes, shapes, and functions, including stocks with lasers, or that can be used as a holster substitute. For my daily-carry 640 Pro, I was just going for the sheer practicality of a grip that offered reasonable purchase without making the gun too large.
VZ Grips Tactical Diamonds
Stocks can make a huge difference. This difference may be cosmetic, or it may impact how the gun feels, points, and how well the shooter can handle its recoil.  Grips that are too small, too big, or too slick, or too rough can lead to poor shooting performance. In searching for the ideal grips (that is, grips that are good for both carry and shooting) I have tried a lot of them.  For the last several months I have been running a set of VZ Grips' panels on my S&W 640 Pro Series.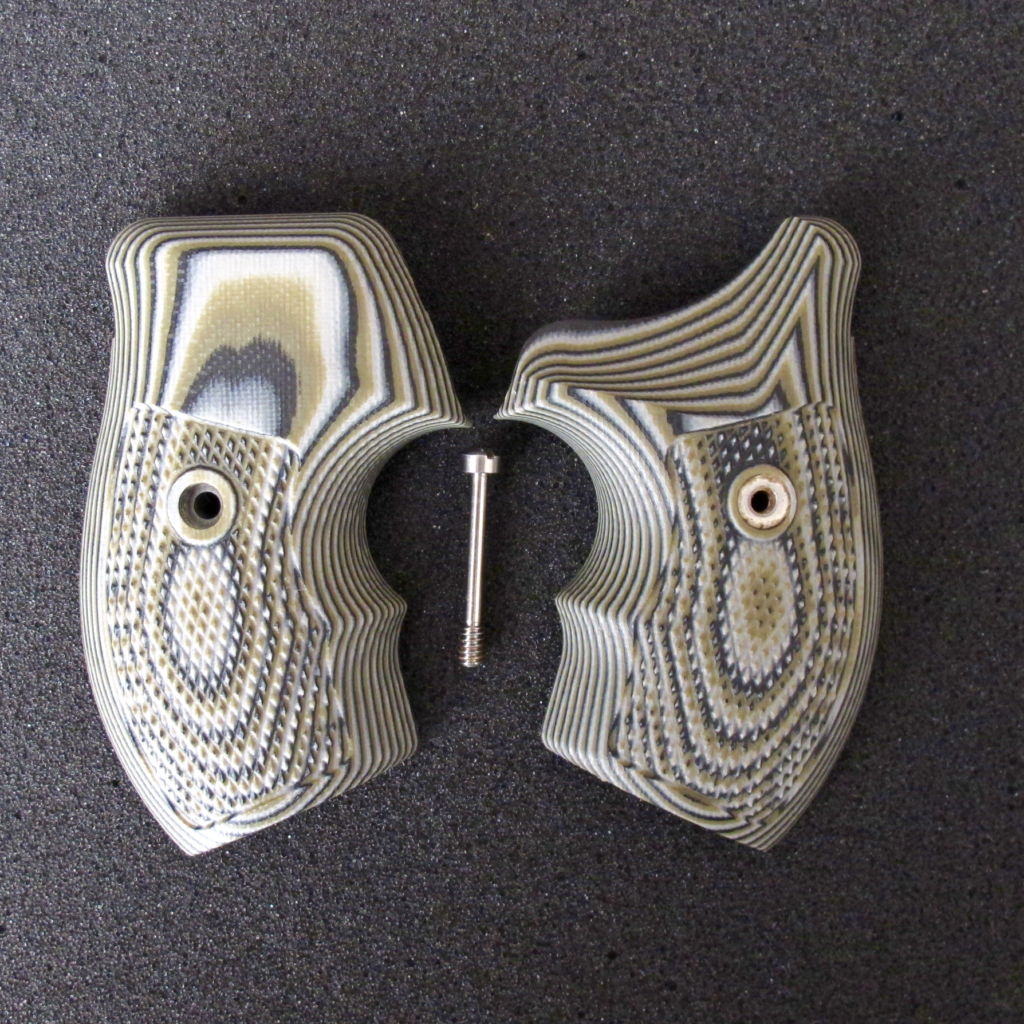 I chose the throw a pair of  their Tactical Diamonds in Predator Green on my S&W 640 Pro Series. The VZ panels have very sharp (presumably "tactical") diamonds that give good purchase, but are not overly rough on the skin or clothing when the gun is holstered. These G-10 stocks are almost a press-fit onto the gun's frame; they are very tightly manufactured.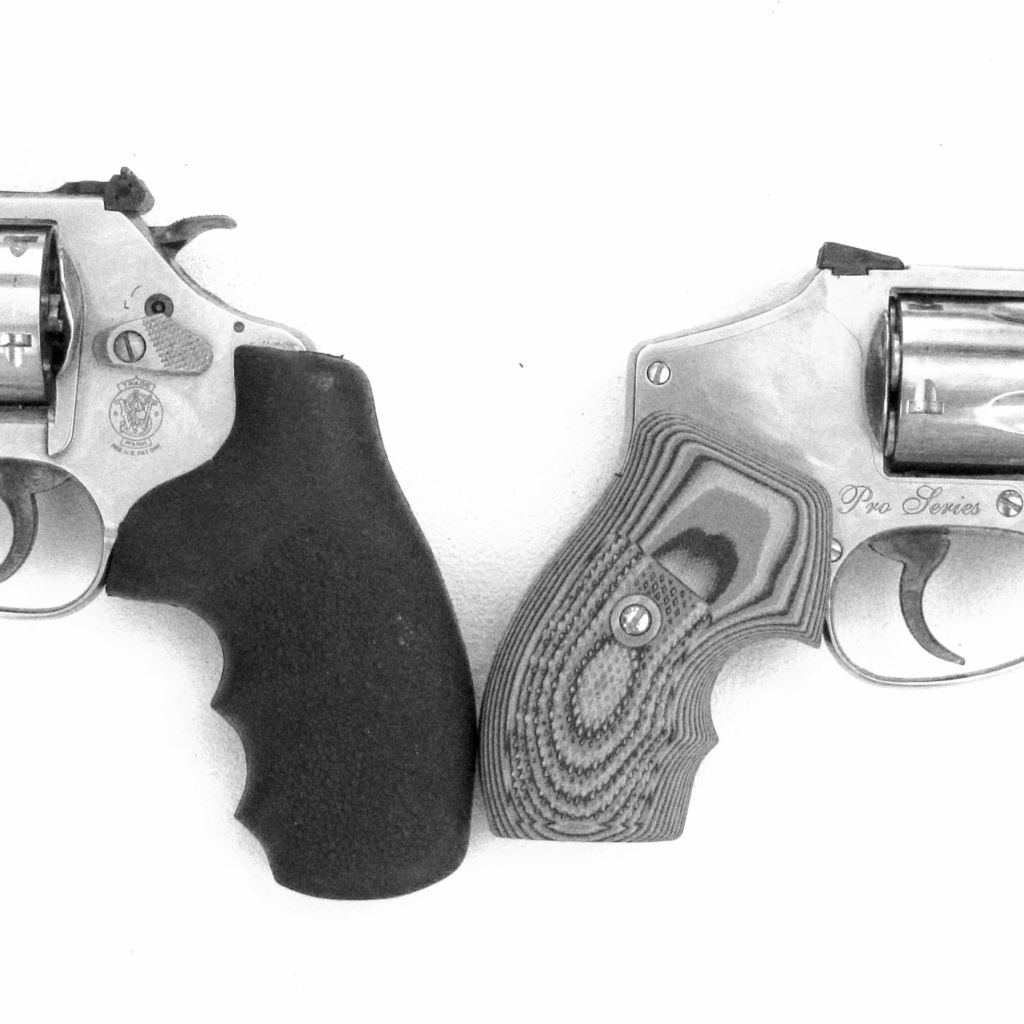 Though they are of the "bantam" style, terminating at the end of the frame, I find these grips adequate in length, at least for my small-ish hands. Length aside, there is another factor I like about the Tactical Diamonds. They are slightly thicker than factory S&W J-Frame stocks. I didn't realize how much I liked this until I picked up a Model 60 with factory rubber grips. The VZs offered a sensation of being much more filling in the hand. I don't consider their thickness to be a problem at all, since at their widest they are still no wider than the cylinder.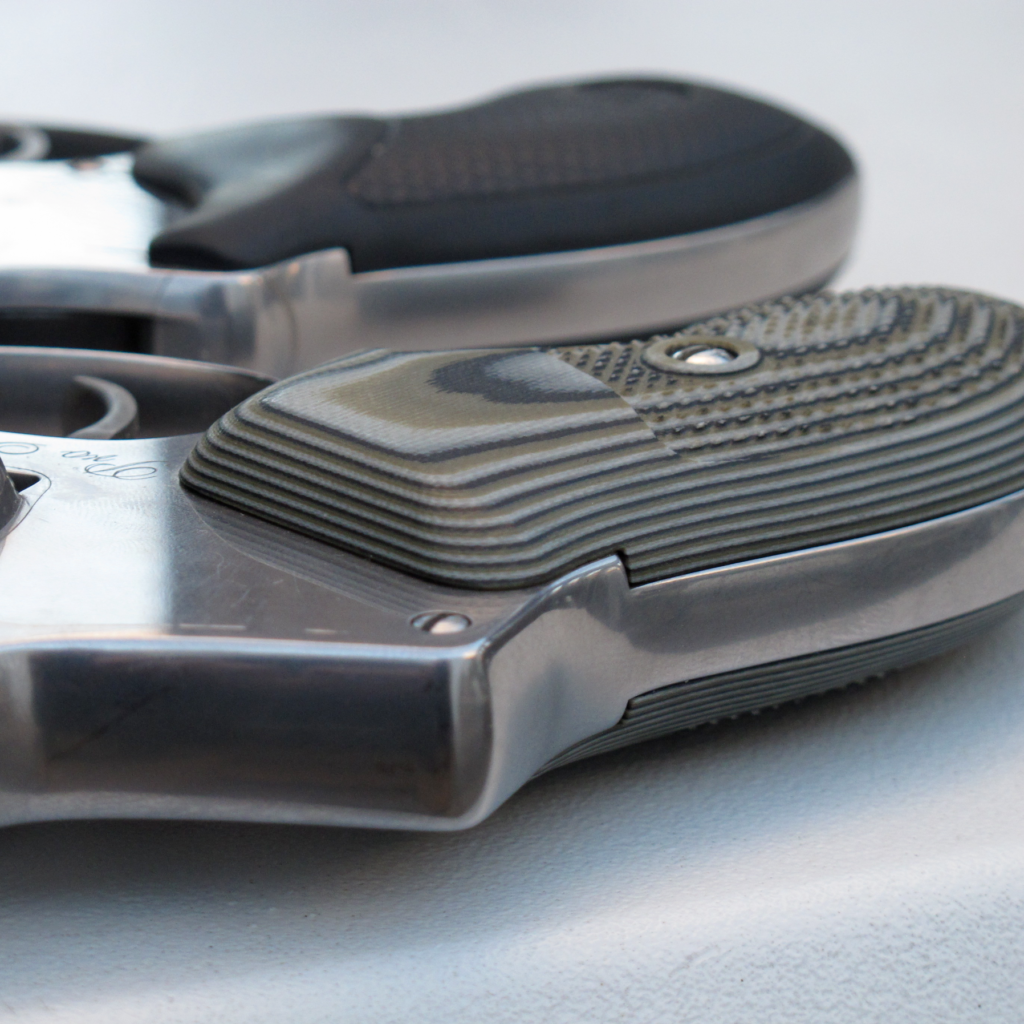 Downside?
There is one thing I don't like about these grips. This point isn't really fair because it's not even the fault of the grips. Because of their tight fit on the frame, they are hard to get off. This made me a little bit lazy with taking them off and cleaning the frame occasionally. Much to my chagrin, when I finally did remove them I found some rust. Sweat had found its way between the grip and the frame and, left unchecked the steel had begun to oxidize. This underscores the point that stainless still is "rust resistant", not rust-proof. If you're outfitting your safe-queen – or even a regular range toy for that matter – this shouldn't be an issue. If these are going on your carry gun, take the time to pry them off and clean under the occasionally.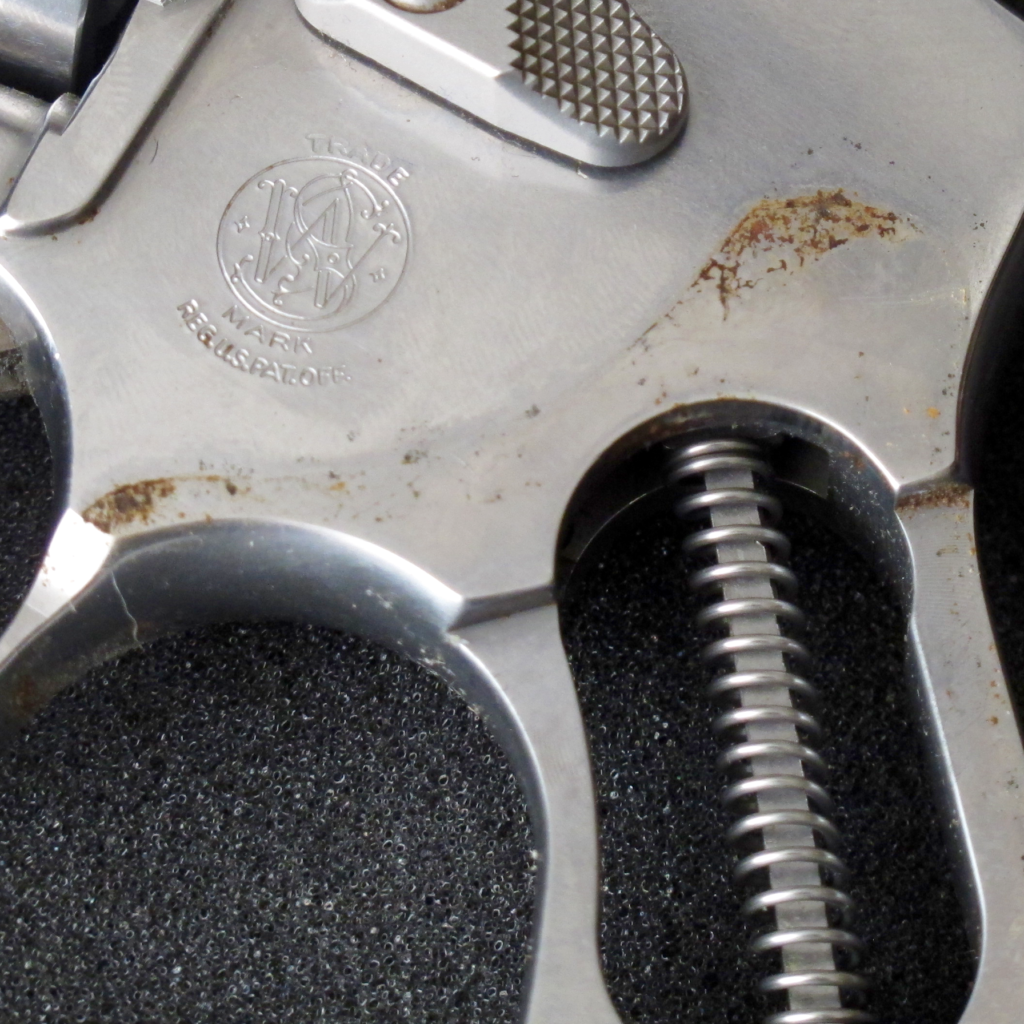 Conclusion
If you're looking for a set of rugged, good-looking stocks for your J-Frame, you could do a lot worse than the VZ Grips Tactical Diamonds. The come in a variety of colors (including basic black) and offer excellent purchase. At $75/set they aren't the least expensive grips I've ever used, but they are absolutely top notch. I've carried with these grips for about eight months now and they have found a permanent home on my 640 Pro. As soon as my 686 has undergone its round-butt conversion process, a matching set of K/L-Frame Tactical Diamonds in Predator Green will be adorning it, too.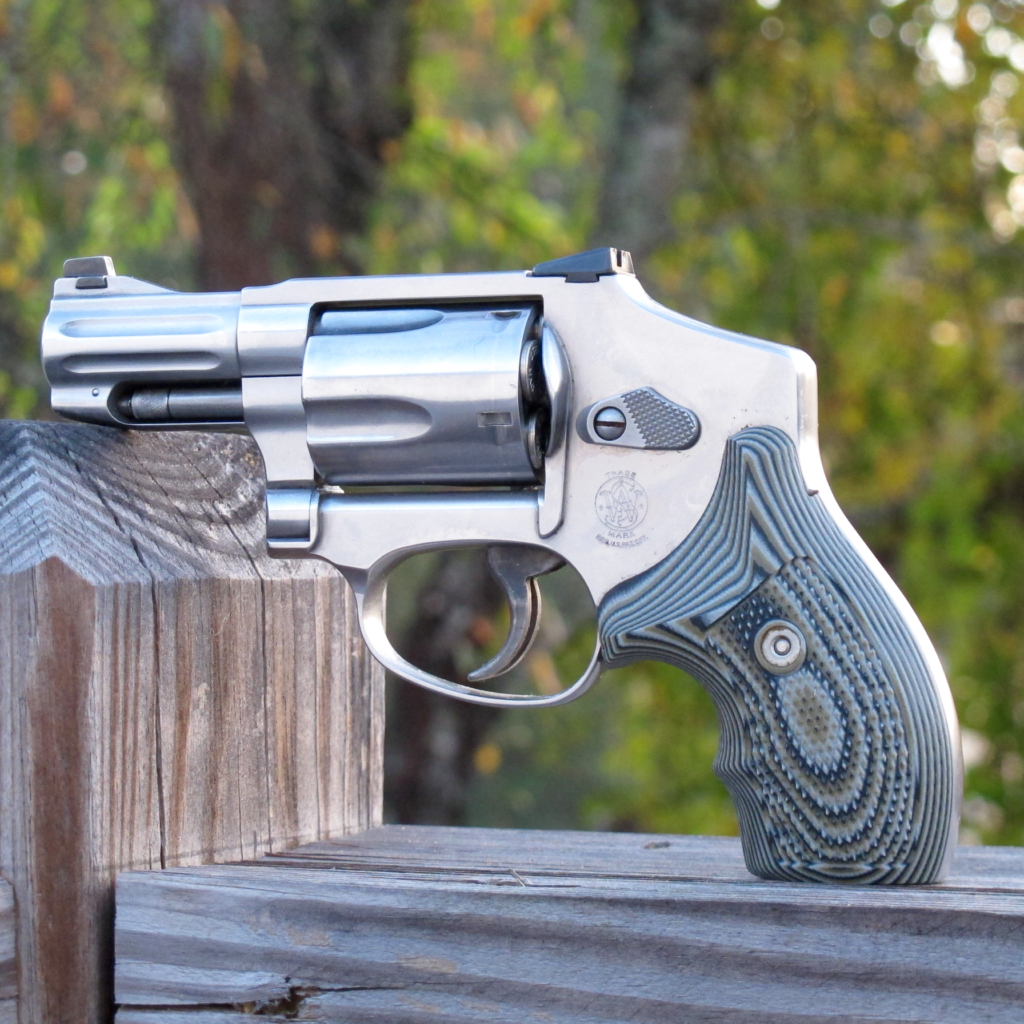 Liked it? Support RevolverGuy on Patreon!