Hi Guys, this is just a quick one, to show off a few novelty items that you might not have seen before–the keychain screwdrivers from S&W and Colt.
Distributor special
I think I picked these up in the early '80s at an industry trade show–probably one of the Ordnance Expos which were held at the LAPD Academy,   in advance of the 1984 Summer Olympics in Los Angeles.
I don't think these were actually produced and distributed by Colt and Smith & Wesson. Instead, I think they were done by one of the big distributors that handled these brands (like the now-defunct, Lew Horton).  I now wish I'd grabbed a handful of them, as they've been really useful throughout the years, and I haven't seen them elsewhere, since.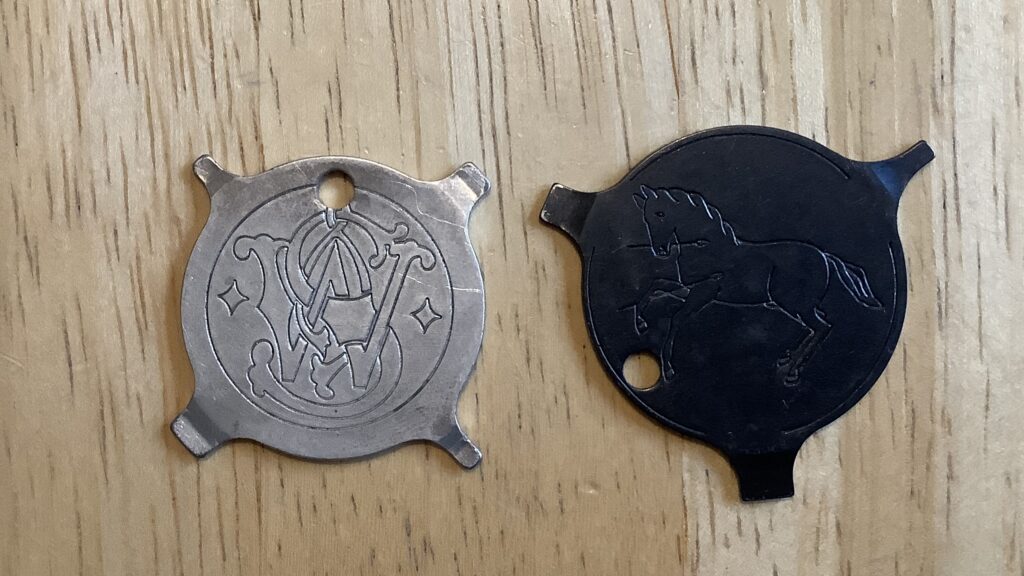 These are simple screwdrivers with blades that are (roughly) sized to fit the different screws you'll find on these guns. Some of the blades will work for sight adjustment screws, others for side plates, yokes (cranes, if you're a Colt guy), or stocks (grips, if you're a Smith & Wesson guy). Even though they're all stamped from the same thickness of sheet steel, the tips are contoured so that they'll be a reasonable fit in the slots of the screws–not perfect, but certainly good enough for infrequent use.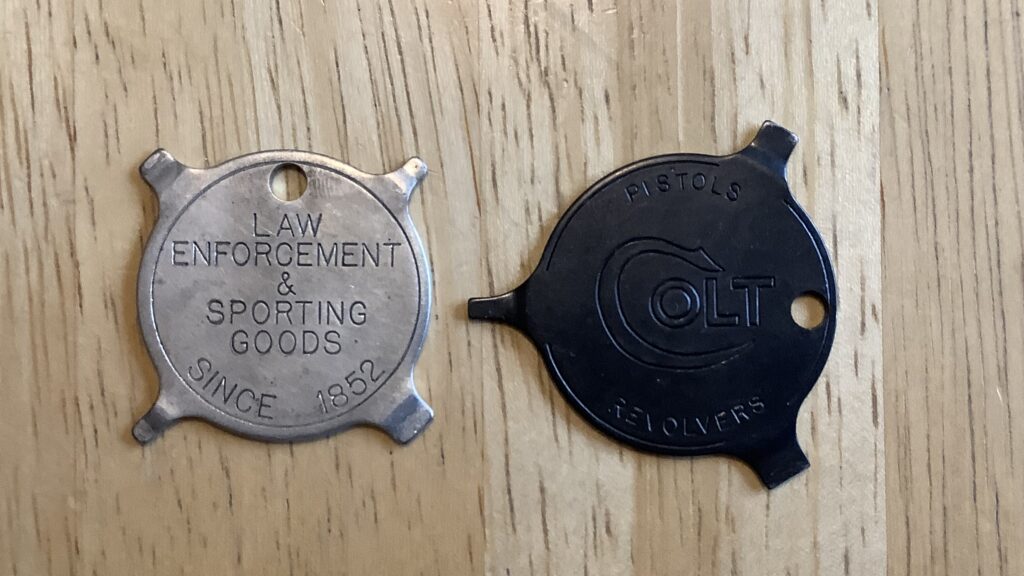 I carried one of these on my key ring for a while, but eventually it came off and went into my box of gunsmithing tools. Honestly, a good screwdriver with the proper bit is a much better tool, but these are awfully convenient for emergency use on the range, or those times when you're feeling lazy and don't want to drag out the whole screwdriver kit.
Better Swag
If you attend trade shows like the SHOT Show or NRA Annual Meeting, you'll see the different vendors trying to lure people into their booths with various swag items. Normally you'll encounter stuff like pens, stickers, keychains, patches or pins. It's basically junk, and you wouldn't be missing out on anything if you passed it up, like I usually do.
Once in a while though, you'll find a vendor that actually provides something useful, like a sample size of gun lubricant (great for range bags) or a tiny lens cleaning cloth for your optic. Those are good finds, and I always appreciate the vendors who go to the effort to provide something that we can actually use.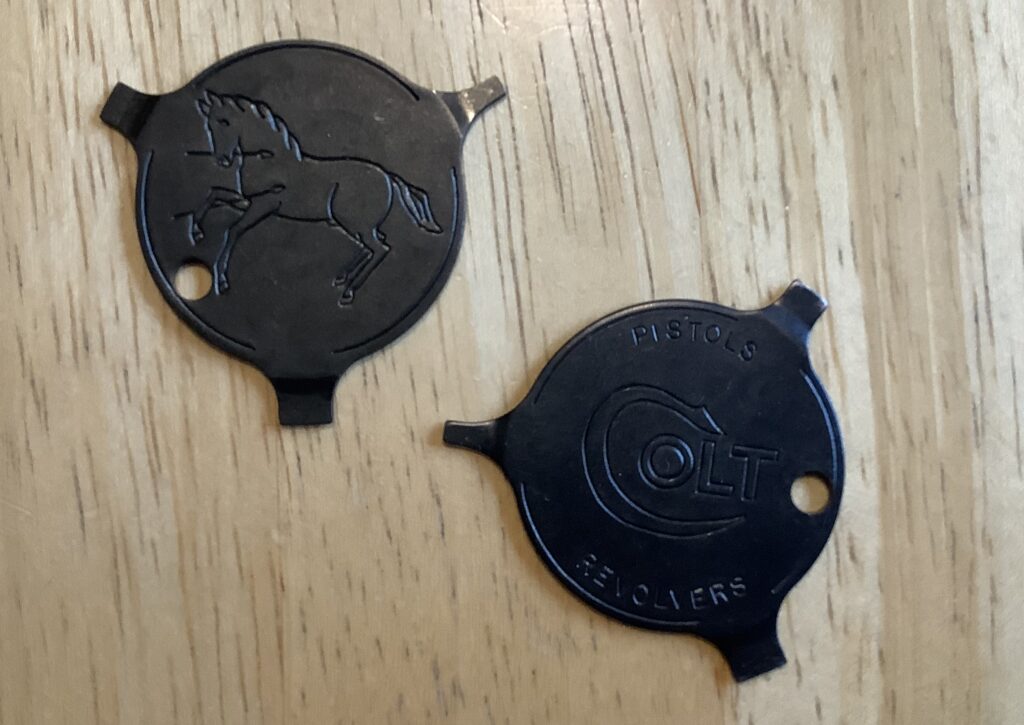 I got to thinking, how neat would it be if some of the big guys threw away their Oriental Trading Company catalogs, and made some of these keychain screwdrivers again? Steel costs more than plastic, I suppose, but I doubt one of these little screwdrivers costs more than a full-color calendar, or a thumb drive with the catalog on it, and we see crates full of those things get passed out at every show. I bet most of them go straight into the trash when the attendees get home.
I've had these keychain screwdrivers for almost 40 years now, and they're still just as useful today, as they were when they were new. Plus, I think it's kinda neat to take the grips off my S&W with a screwdriver that has the S&W logo on it. That's way better than drinking a soda wrapped up in a can koozie with a gun company logo on it.
You wanna know how neat these really are? They're neat enough that I'd actually spend my own money to buy a few of them. If you've spent any time around gun writers, then you know what a testament that really is!
I bet if you saw a bucket of these on the counter at your LGS, you'd buy one too. It's a shame that they disappeared, but in this era of tabletop CNC machines, maybe a clever RevolverGuy will resurrect the idea?  One can hope.
*****
Note: Check out the comments for better info on these screwdrivers. The RevolverGuy audience came to my rescue and got me "edumucated" on these. Thanks fellas!