If you're a shooter, you're no doubt painfully aware that we're in the midst of yet another product availability "crisis," and it doesn't look like it's going to be resolved anytime soon. Because wild swings in the market, like this, influence all of us, I thought it would be worth a little time to discuss where we're at, where we're going, and what you can do about it as a RevolverGuy to make sure it doesn't interrupt your training.
Not our first rodeo
The first place to start, I suppose, is to realize that this is not unfamiliar ground for a lot of us–we've definitely been here before!
The men of my Great Grandfather's and Grandfather's generations knew the supply interruptions prompted by World War I, the Great Depression, and World War II. Things were better for my Dad's generation, but they still experienced minor shortages during the Vietnam years for some popular products. In example, there were times and places where it could be tough to find a Combat Magnum, Hi-Power, or 1911, because so many of them were being purchased by deploying GIs. Additionally, the social unrest that plagued America in the mid-60s to early 70s (Watts in '65, the Holy Week Riots of '68, East LA Riots of '70, etc.) also created some brief shortages.
The first supply crisis that I remember happened when the infamous "Night Stalker" was terrorizing California communities in the 1984-1985 timeframe. There were a lot of people buying guns then, and I remember some minor shortages and long lines during this timeframe—not like now, but the demand for certain products certainly outstripped the supply.
The  tragic murder of five schoolchildren in Stockton, CA promoted the passage of an "assault weapons" import ban by President Bush in 1989, and the nation's first, state-level "assault weapons" ban (the Roberti-Roos Act).  These actions created demand-induced shortages, as did the 1992 Rodney King Riots Los Angeles.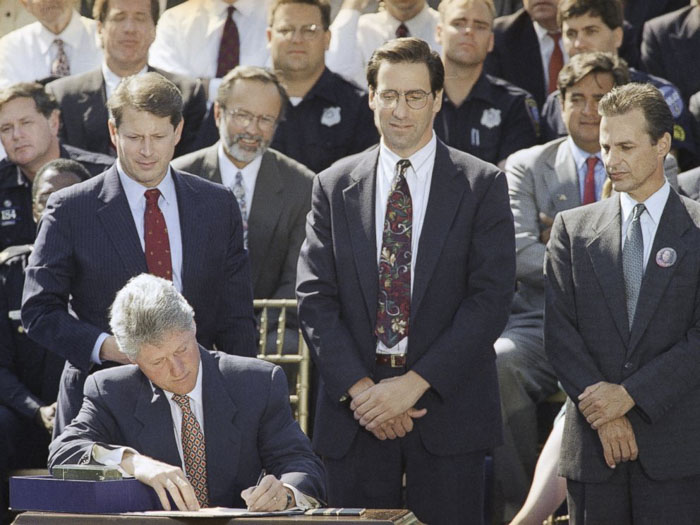 Things began to heat up we entered the 1990s, and spikes in demand for guns and ammo became more frequent and more painful. President Clinton's signing of the Brady Law in 1993, the federal "assault weapons" ban in 1994, and his 1998 executive order banning the importation of "assault weapons," all led to supply shortages of varying intensity, as did the push for additional gun control after the shocking, 1999 Columbine school shooting. Shortly thereafter, the Y2K leadup brought another huge spike in demand which affected the availability of popular arms and ammunition for many months.
The 9/11 attack on America precipitated another shortage, as did the 2008 election of a president that wanted to emulate President Clinton's anti-gun accomplishments. His reelection in 2012, followed shortly thereafter by the grisly Sandy Hook Elementary School massacre, prompted an aggressive anti-gun push in 2013 that sent consumers back to the stores again, buying everything in sight.
Of all the supply crises I'd seen to date, this was the one that really pegged the needle. Although conspiracy theories about the government "buying up all the ammo" were floated to explain the shortage (and actually forced a congressional investigation), the real cause of the shortage was an unprecedented level of demand, courtesy of a population of gun enthusiasts that had been steadily climbing for decades (as a result of concentrated industry efforts to promote the shooting sports, and the recruiting effect of  anti-gun politics), and the newest rush of non-owners who saw this as their last chance to get in on the action, before the hand of government slammed the door shut on them.
None of us had ever seen demand, or shortages, like this before. Each day, lines of people formed up outside of gun stores (and big box stores that sold ammo), hours before they opened, so they could have first crack at whatever came in on the truck the night before. Ammunition rationing policies came into effect for the first time I could remember, and a healthy secondary market popped up, where the people who had the goods (including a lot of the "entrepreneurs" standing in the "soup lines" every morning) marked them up and resold them to those who didn't. This resale of ammunition really became a business of its own, during this period, prompting both jeers and cheers—but mostly jeers.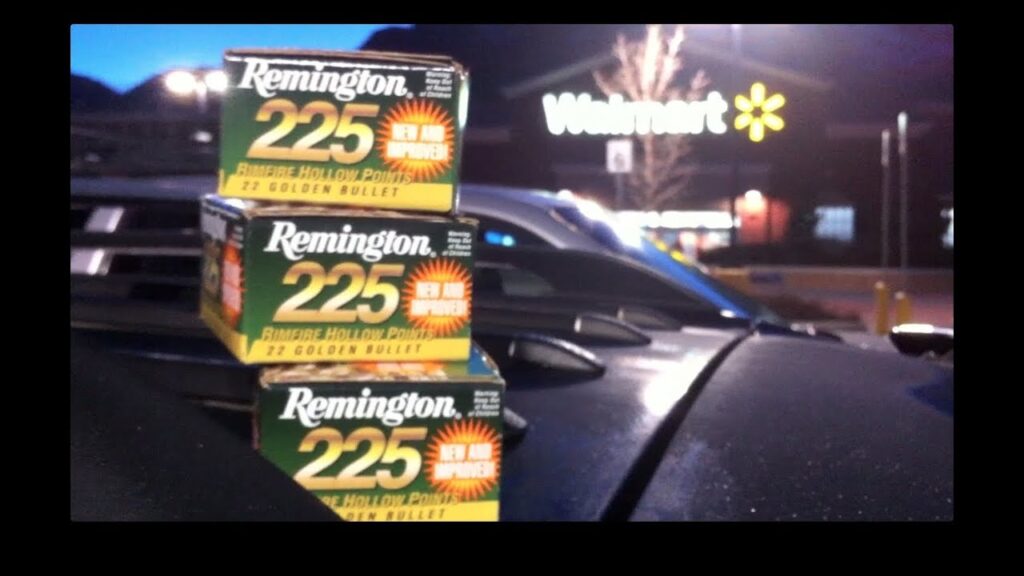 It took several years to "recover" from this supply crisis, and the "recovery" really wasn't complete before the 2016 Presidential election was upon us, and it looked like another Clinton was going to lash out at gun owners. The 2016 spike sent us into another meltdown, as the gun-buying public figured this was really the last act before the curtain came down.1
So, yeah, we've seen these ups and downs in the market before. If you're new to the gun culture, this might be your first spin on the merry go round, and it would be easy to get worked up about it, but the RevolverGuys with a little seniority on you are old pros at this. They know that if you keep your cool, the pendulum will eventually swing back in the other direction.
Much more than ammo
While much of our attention is currently focused on the lack of ammunition and firearms in the marketplace, the shortages stretch far beyond just guns and ammo.
What we're really seeing here is an unprecedented demand for "all things gun." The guns and ammo are the most visible part of it, but the demand for firearms accessories has also skyrocketed, leading to shortages in things you might not think about at first, like reloading equipment, holsters, optics, upgraded parts, and other popular gear.
In example, this past week I contacted leather artisan Sam Andrews to discuss some custom, non-catalogued products that I wanted him to create, and learned that Sam is up to his eyeballs in orders right now, and couldn't help. He was quite apologetic as he described the avalanche of consumer demand for his outstanding work, and regretfully explained that he just couldn't entertain my unique request right now, because he needed to focus his effort on cranking out the mainstream products that a legion of people was waiting for.2
Although I shouldn't have been, I was a little surprised that the current crisis had translated into extraordinary demand for custom leather, as well. I didn't recall this sector getting hit as badly during previous crises, but maybe that's just selective memory on my part, or maybe the continuous improvements we saw in concealed carry laws during this period are having an effect. Either way, it seems there's no corner of the shooting world that hasn't been touched by this latest bubble.
What's causing the shortage?
In a word, Demand.
The unique political and social environment of the past year created an unprecedented demand for firearms and ammunition. In 2020, the Wuhan Virus (or more accurately, our response to it)  and widespread political violence convinced a lot of Americans that it was time for them to enhance their security by purchasing a firearm. Similarly, many Americans were encouraged to buy guns after watching presidential candidates campaign in support of gun control, including outright calls for firearms bans and forced confiscation.
Additionally, social distancing pressures forced a lot of Americans to seek outdoor recreation activities, and many of them discovered target shooting and/or hunting, which fueled an increased demand for firearms and ammunition. It's estimated that that over 1 million new hunters went afield in 2020, compared to 2019, as part of this rediscovery of the outdoors.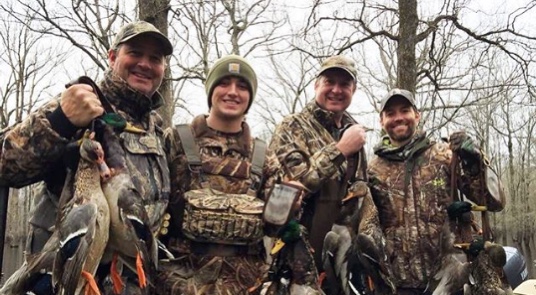 Some 8+ million Americans bought their first gun in 2020, which is really a staggering number. Overall, firearms sales showed a 60% increase over 2019 figures. That's a whole lot of guns being sold, and even if every one of the 21+ million gun buyers in 2020 only wanted one or two boxes of ammunition for their new gun, there's no way that the industry could have kept pace with the increased demand. But many of them didn't want just one or two boxes, they wanted one or two cases. So did a lot of the people who already owned guns, and there's no reasonable business model that can accommodate an unpredictable surge of that magnitude.
That's the demand part of it. On the supply side, the Wuhan Virus caused interruptions at many levels, as companies (both domestic and international) dealt with sick employees, quarantined employees, and operational difficulties (such as temporary shutdowns, enhanced cleaning requirements, employee screening and social distancing, contract tracing, etc.) which slowed the pace of work and production. These issues delayed shipments of raw materials to firearm and ammunition companies, and hampered their ability to turn these raw materials into finished products. They also interrupted the shipping and handling of these finished products at each level, from factory, to distributor, to dealer, adding days or weeks to the movement of goods to market.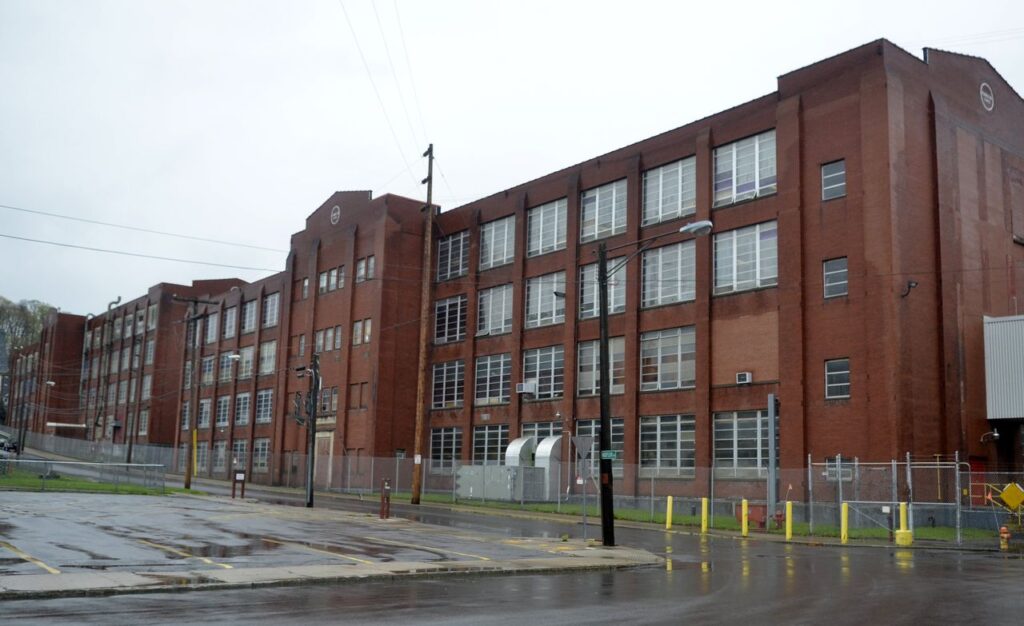 On the ammunition side, the financial difficulties faced by Remington forced them to shutter their ammunition factory for much of 2020, which was a terrific blow to the industry, as Remington is one of only four domestic operations that manufactures primers, and is one of the largest ammunition suppliers in the market. The decrease in primer and ammunition production from Remington couldn't have come at a worse time.
Yet, despite these significant challenges, domestic ammunition companies like Federal, Speer and Hornady actually manufactured and shipped more ammunition in 2020 than they had in any prior year. They added extra shifts, kept machines working around the clock, and produced more ammunition than they ever had before. They could have shipped more, had it not been for the pandemic-inspired difficulties, but the real story of the current ammo crisis is not a failure of supply, but a story of unprecedented demand that far exceeds the available capacity.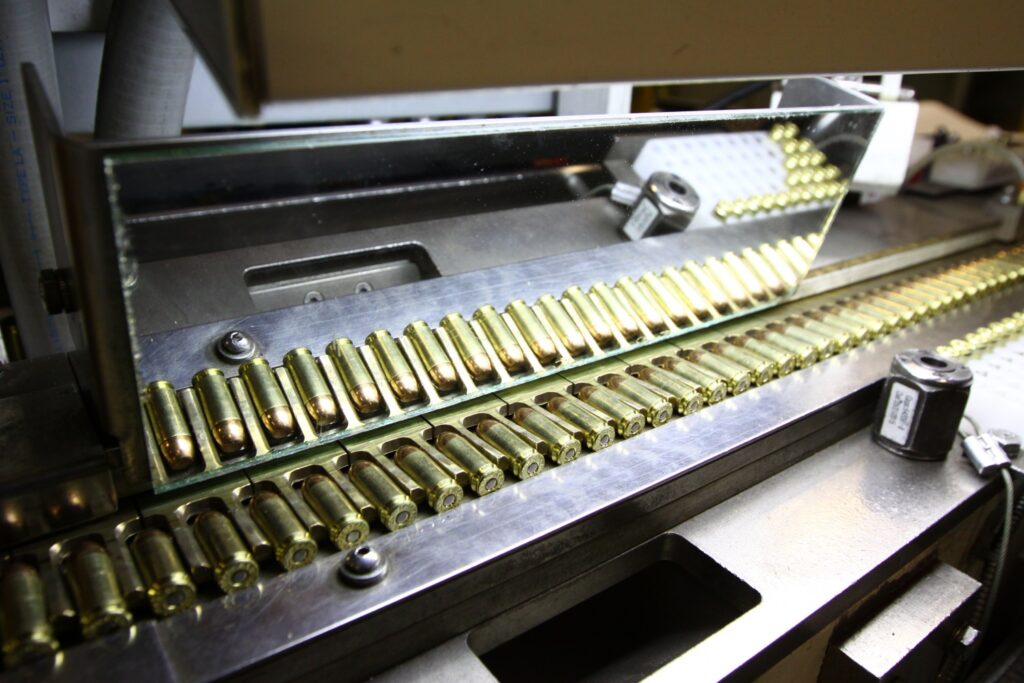 The bright side is that increased manufacturing capacity is on the way. The Remington plant was acquired by Vista Outdoor and will soon be up and running again, manufacturing badly-needed primers and factory ammunition.  Fiocchi USA is expanding their ammunition plant in Little Rock, Arkansas, and new facilities from Ammo, Inc and Ranger Scientific are in the works. These new facilities, combined with the increased output from legacy plants, will eventually help the industry to catch up with demand.
Additionally, the demand will eventually subside, and return to a "new normal," once people's thirst has been satiated. The panic buying will stop, and people will return to buying more reasonable amounts, rather than clearing off the shelves every time they go into the store. The guy who doesn't even have a .44 Magnum, will stop buying .44 Magnum ammo, just because it's still there on the shelf.
When will this occur? I won't gamble to say, other than I'm sure it won't happen before 2022—possibly later, depending on what 2021 brings us.
Ch-Ch-Ch-Changes
Even though some of us are veterans of these crises by now, there's always something new in each one of them that changes things up a bit.
For example, this time around, there wasn't an early rush on magazines like we've seen in previous spikes. In the days of the post-Sandy Hook rush on guns, the coin of the realm was Glock and AR magazines, but we haven't seen a similar run on these, this time around. Surely, there's an increased demand for these products, but we're not seeing the crippling shortages and hyper-inflated prices that we have in the past. The handguns and rifles that use them are in critically short supply right now, but the mags are still available at reasonable prices (I just found 30-round, aluminum, AR mags for $12 on a search, and Magpul Glock 17 mags for $22 each—you never would have seen that back in 2013).
Whereas previous crises placed a lot of emphasis on the supply of semiautomatic rifles like the AR and AK, more "pedestrian" guns like pump-action shotguns didn't feel the pinch, as much. This time around though, there was an early rush on shotguns of any flavor, and the supply dried up very quickly. The previous murder of Remington by corporate bandits, lawyers, and a management team that didn't understand the products or the gun culture, certainly didn't help, here. When you take one of the biggest players in a market and bench it, it really hurts the supply of goods. Fortunately, it sounds like Big Green 3.0 will be up and running soon.

Speaking of shotguns, in previous crises you could usually find a pretty regular supply of target and bird hunting ammo, even if buckshot and slugs were hard to find. This time around, it seems like the target and field loads have disappeared as well, at least in my AO.
There's been a shortage of hunting ammo for pistols and rifles too, this season. In previous events, the supply of mainstay hunting rounds was a little strained, but you could still find something to hunt with. However, the large influx of hunters over the past few years, fueled in part by a COVID-inspired boom, has placed a huge demand on hunting ammo, too. With more hunters chasing the ammo supply, and manufacturers having to ration production time for hunting ammo, just to keep up with the demand for self-defense and training ammo, it's just harder to find hunting ammo this year. Even powder and pellets for muzzleloaders are hard to find in the current market rush, and they're commanding highly-inflated prices.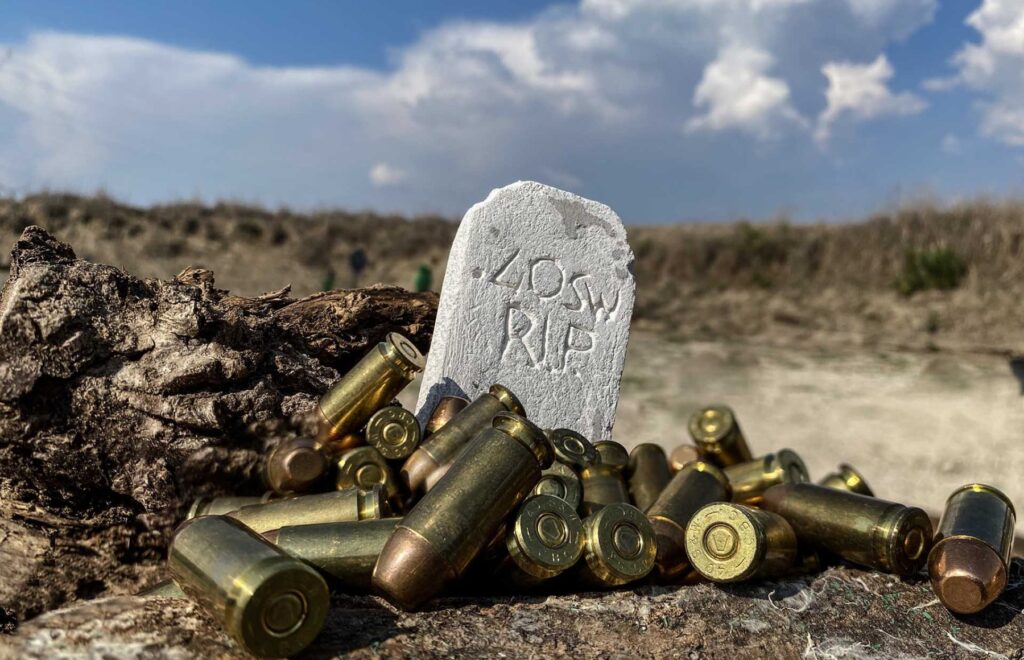 Caliber trends have changed a bit in the current crisis. I remember during the post-Sandy Hook (2013) rush, you were shoot outta luck if you wanted .22 LR, .380 ACP, .38 Special, 9mm, .357 Mag, or .45 ACP ammo for your handgun, but if you owned a .40 S&W or a .357 Sig, you were in Fat City—you could get all you wanted.  This time around, the .40 S&W disappeared pretty early, right after the 9mm supply dried up.  In fact, I won't be surprised if the legion of gun writers who spent the last few years telling us that ,"the .40 S&W is dead," have to go back and eat a little crow, as it seems the buying surge inspired by the  Wuhan Virus and the "Summer of Love" have given the cartridge a new lease on life (shades of the 10mm renaissance?).  Even all those police trade-ins, which had been languishing on the shelves for several years, as agencies dumped their .40s for 9mms, quickly disappeared in the rush of 21+ million people who bought firearms in 2020.
Training
With over 8 million people buying their first guns in 2020, we'd expect (hope) to see a lot of these newbies seeking training, and sending lead downrange at public shooting ranges.
Unfortunately, the ammo shortages and pandemic fears are putting a damper on live fire training.  In many parts of the country, shooting ranges have been closed by health officials, or forced to operate at minimum capacity, which has deprived gun owners of the opportunity to practice with their firearms. Additionally, the increased cost and difficulty of obtaining ammunition has encouraged a lot of gun owners to stay home and ration their limited supply.
As a result, many shooters are not training with their firearms at all. That's a huge problem, as the gun solves nothing by itself—it demands a trained and skilled person to use it–and the path to safe and responsible gun ownership lies in proper training.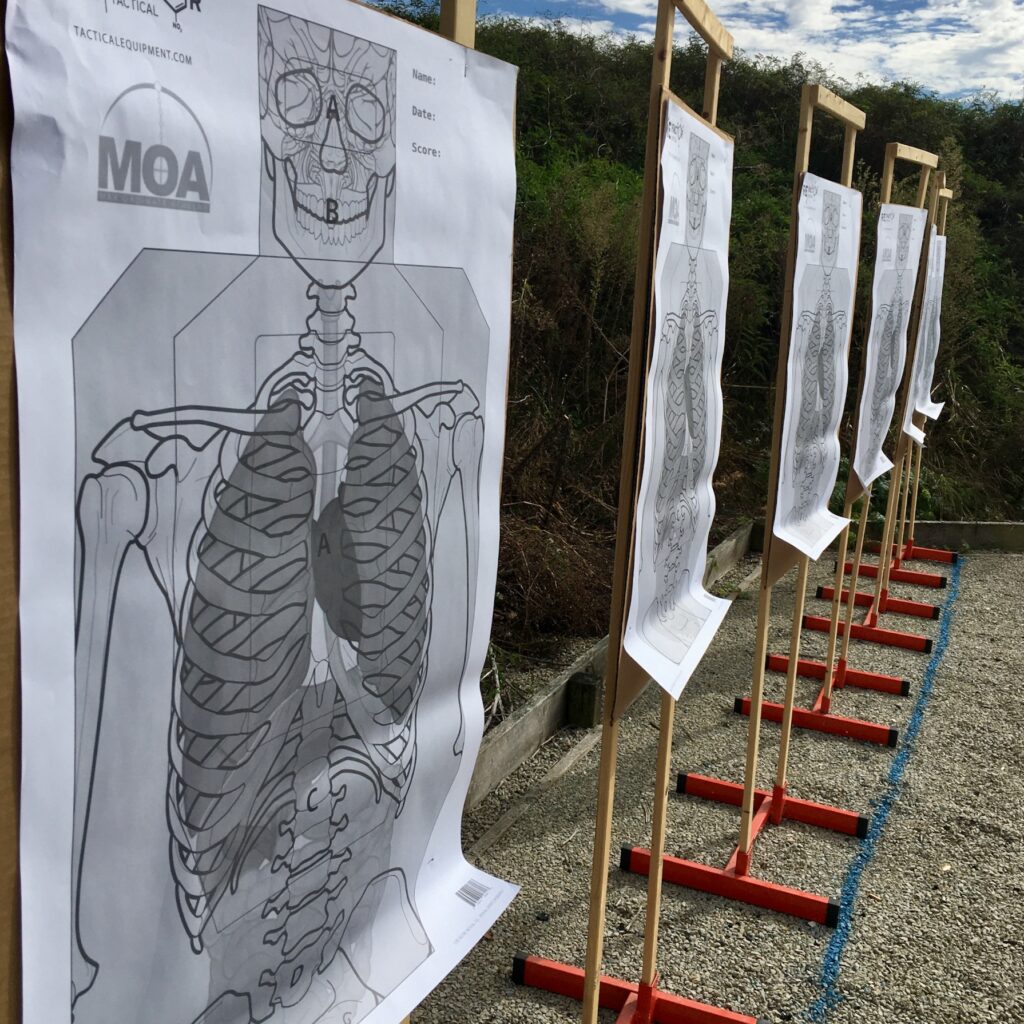 That doesn't mean that you have to burn up a lot of ammo.  Some of the most effective firearms training can be accomplished "dry," without firing live ammunition.  With careful dry practice, a shooter can work on just about every shooting skill in the book, with the exception of recoil management.  A host of training tools and guides are available to help with this, including dummy ammunition, dedicated training guns (including laser, airsoft and airguns), and laser-based target systems.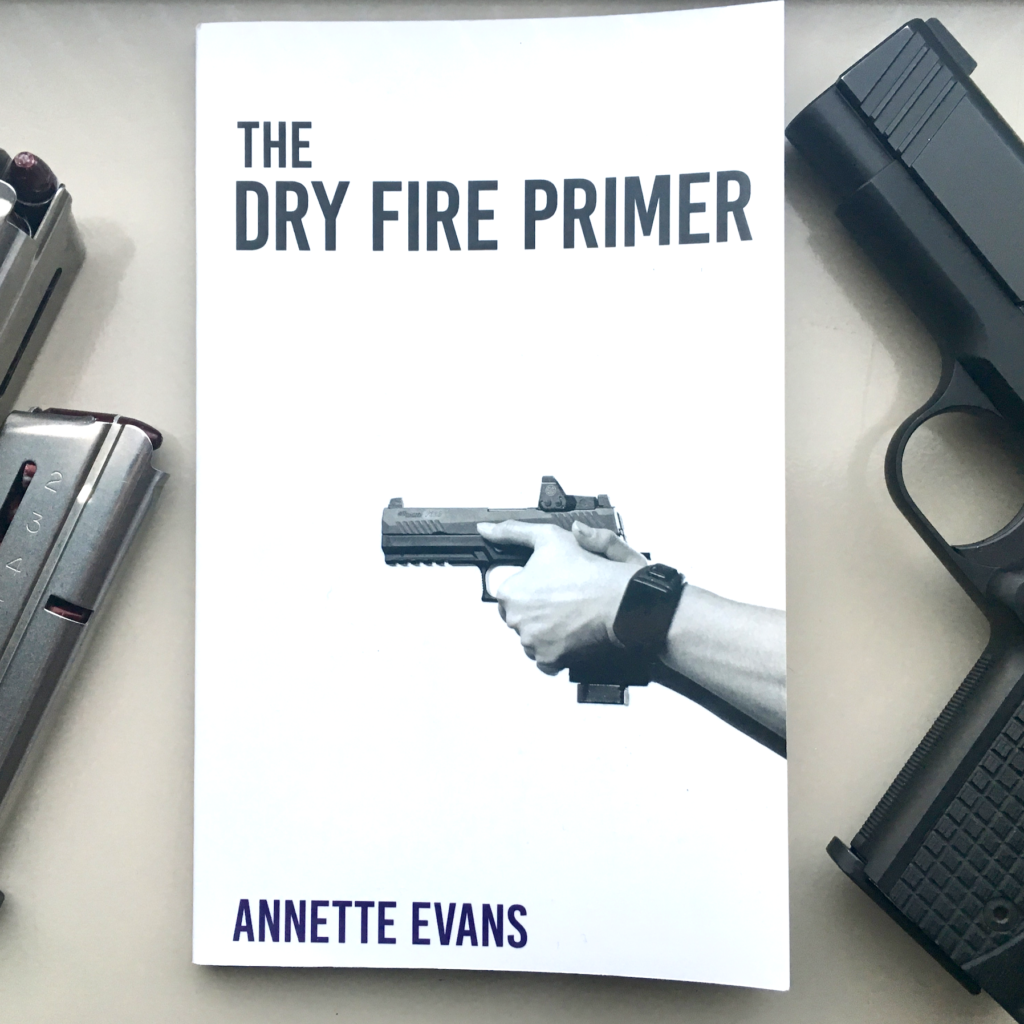 Additionally, savvy firearms instructors, like Mike Seeklander, have created online training classes to help fill the void.  These virtual classes have enabled students to get professional-level training while still complying with health mandates, or eliminating their concerns about close social contact.
Other groups, like the United States Concealed Carry Association (USCCA), have also seen an  increased demand for training, and have been busy offering online training programs to gun owners all over the nation, creating huge spikes in virtual training. The same goes for Gun University, with their Gun 101 program aimed at educating new gun owners.
The manufacturers have also responded with online training programs and resources specifically aimed at first-time gun owners, such as Smith & Wesson's Gunsmarts program, and Ruger's New Firearm Owner Resources page.
Revolvers to the rescue!
Fortunately for us RevolverGuys, a double action revolver offers several advantages for a shooter who wants to train during an ammunition shortage like the one we're experiencing (see, you knew I'd eventually get around to talking about revolvers!).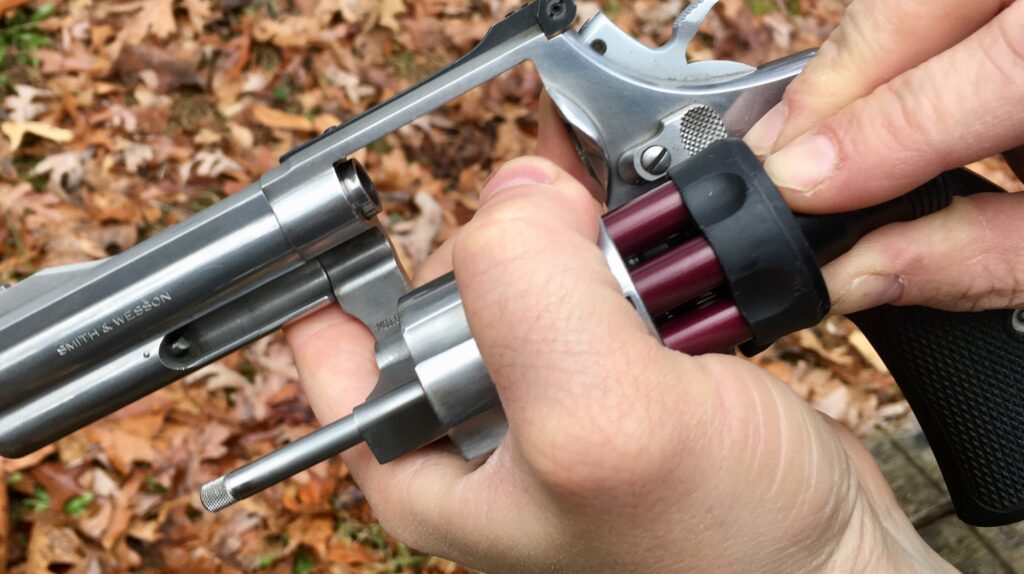 The first is that the mechanical nature of the gun's action makes it a perfect training tool for dry practice. Because autopistols rely on the cycling of the slide to reset the gun's action for the next shot (or to reset it to single action mode, on DA autos), and this only happens when you fire real ammunition, the shooter is required to manually run the slide during dry practice to reset the trigger.3  Adding this extra step after every trigger press in your dry practice regimen is not only a nuisance, it can help to build habits or "training scars" that will interfere with your live fire performance.
In contrast, the operation of a DA revolver does not change when you conduct dry practice. With a DA revolver, you pull the trigger the same way in both dry practice and live fire, with no additional steps. This consistency is a huge advantage for the revolver, which allows you to "train like you fight."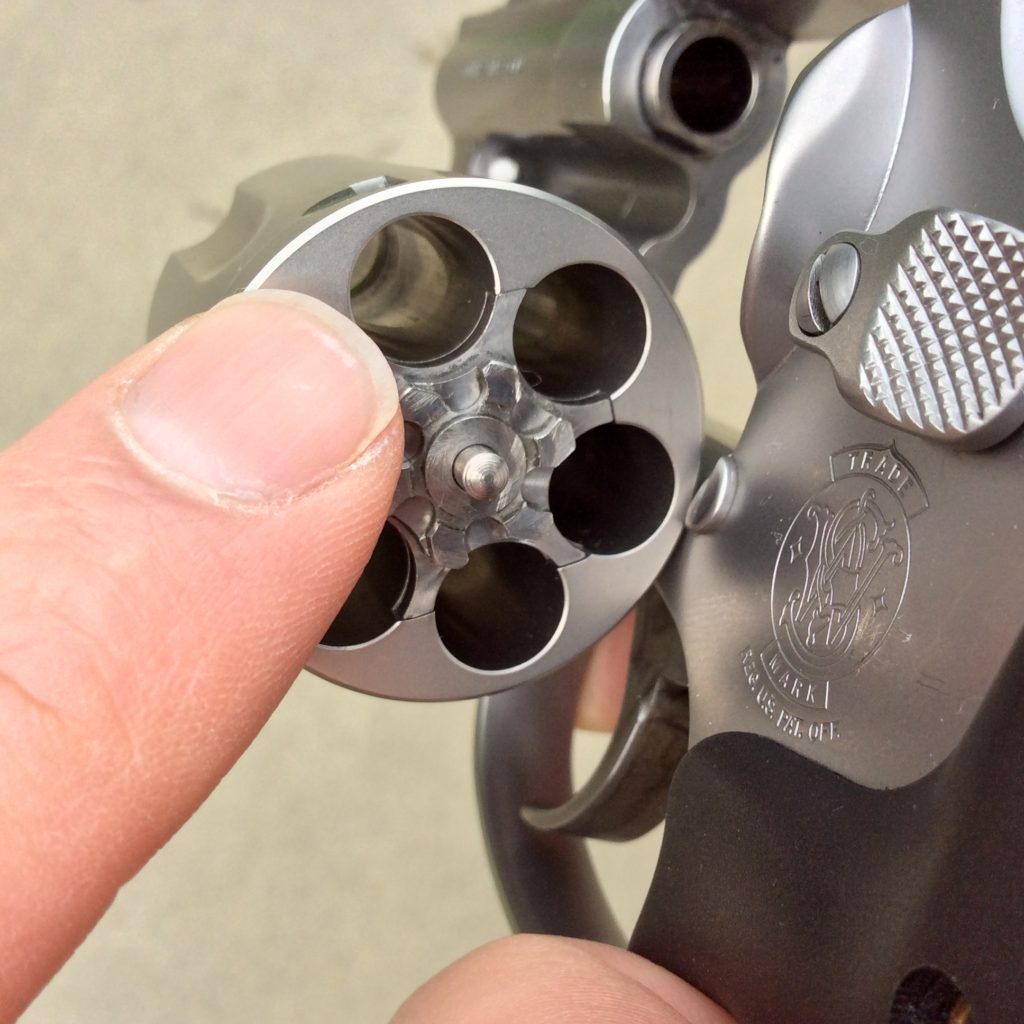 While we're talking about dry practice, we should note that a revolver is easier to ready for this kind of training than an autopistol. It's easy to open the revolver's cylinder, and safely ensure the weapon is unloaded, prior to beginning dry practice.  With an autopistol, it's a little more complicated, as both the chamber and magazine must be cleared of ammunition—a process fraught with increased risk, as the extra holes in the walls, ceilings and floors of many police stations and shooting ranges will attest.
Revolver Ammunition considerations
The double action revolver offers another significant training advantage over an autopistol, in that your precious duty ammunition won't take as much of a beating when you unload your gun repeatedly for dry practice.  This can be a huge advantage in the middle of a crisis that might prevent you from easily, or affordably, replacing the duty ammo.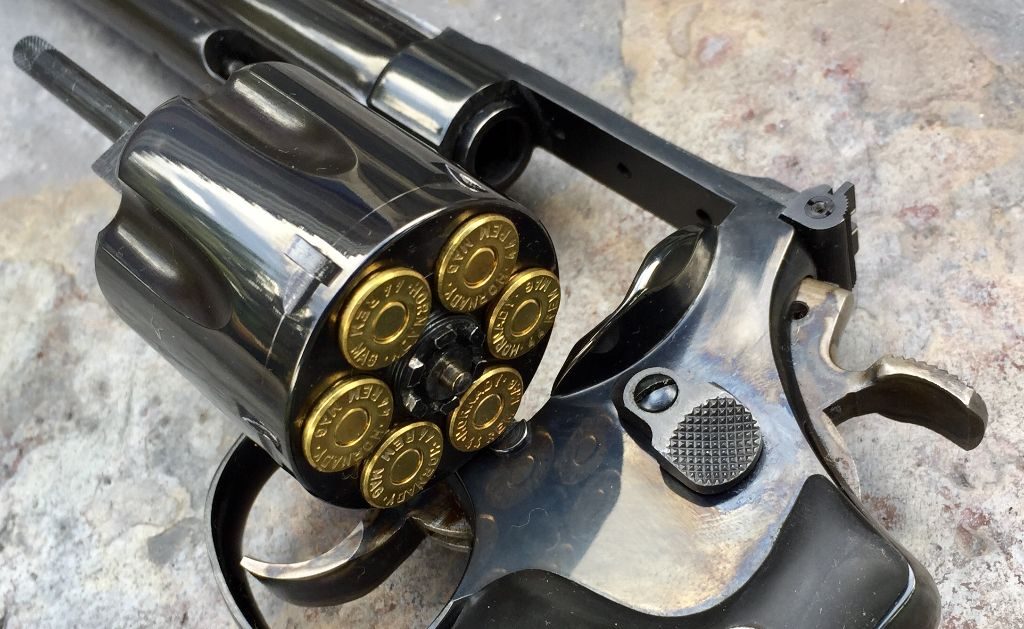 Every time you eject a cartridge from the chamber of an auto, the rim of the case gets marked up by the extractor.  After several cycles (or even one, with a sharp-edged extractor), the rim can develop defects that will cause malfunctions in feeding or extraction.
Additionally, every time you chamber that round in the auto after training, you can dent the bullet and push it deeper into the case, as the nose of the bullet strikes the feed ramp on the way to the chamber.  If a dent becomes significant enough, it can interrupt proper feeding, and if the bullet is battered enough, the case neck can lose its tension on the bullet. When this happens, the bullet can fall out of the case, and dump loose powder inside the magazine and/or action, setting the stage for a malfunction.
Even more dangerous, the primer can get killed from repeated chamberings (when the anvil gets displaced or the priming compound cracks and flakes away), or a bullet can be pushed back into the case on a round that is chambered repeatedly. If a bullet suffers enough "setback," it can lead to a tremendous spike in internal case pressures—enough that the case can explode and damage the firearm, or injure the shooter.4 Because of this risk, most manufacturers will only warranty the cartridge for one chambering, and warn that repeated chamberings could create a significant safety hazard.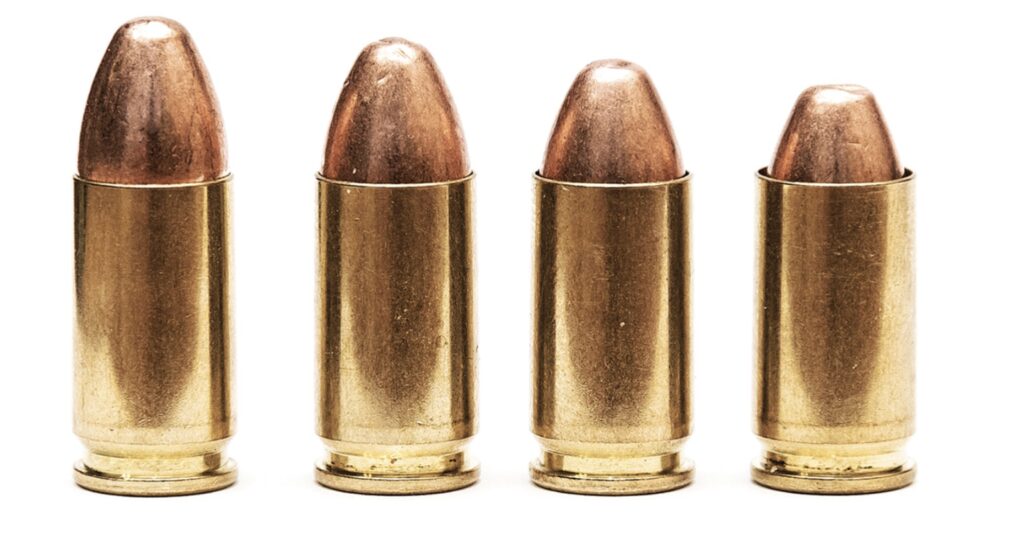 To mitigate this risk, the auto shooter needs to replace the chambered round frequently, and this kind of rotation can put a strain on a shooter's limited supply of duty ammo. A weekly dry practice regimen could require a shooter to rotate through a whole 50-round box of duty ammo in a year's time.
By comparison, duty ammunition can be safely unloaded from a revolver and reloaded again without damaging it, or creating a dangerous setback situation. While it's important to rotate your duty ammunition on a regular basis, you can keep your revolver ammo on duty for a very long time if supplies are tight, with just a little care and caution.
Stretch it out
With a revolver, the elements of dry practice and live fire can also be easily combined at the range, to stretch out your ammunition supply and maximize your training.
You can do this with a variation of the "ball and dummy drill," as recently promoted by Claude Werner and Rich Grassi. In this drill, you load all the chambers of your revolver's cylinder with live ammunition, then fire a single round at the target. Once you've fired this shot, you pause to open the cylinder and turn it to a random position, before closing it again in preparation for another shot (you can give the cylinder a slow spin, rather than turning it, if you wish, but just make sure the rotation has stopped before you close the cylinder, to avoid damaging your gun).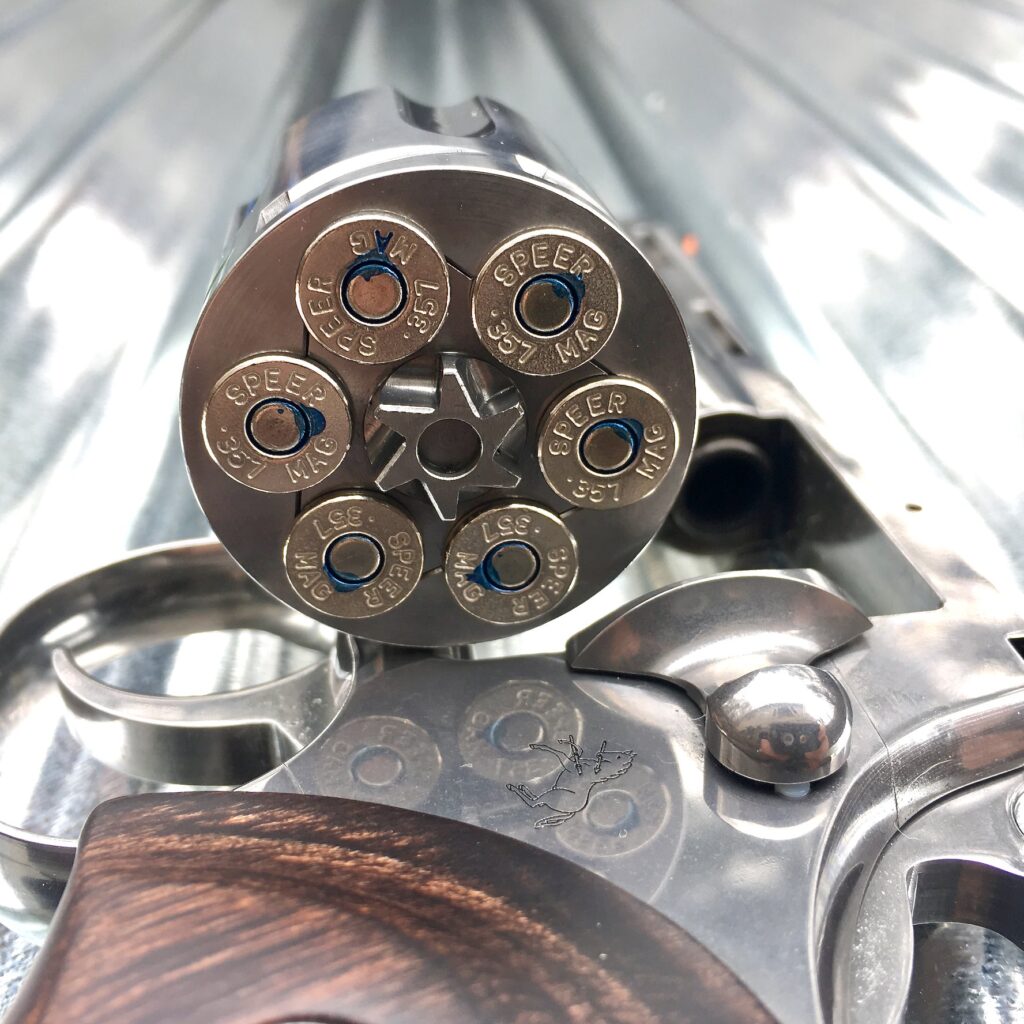 Now that the cylinder is closed, you'll fire another round from the gun. Because you turned the cylinder, you might get a click instead of a bang on the first trigger press, in which case, you'll simply stroke the trigger again until you find a live cartridge. When you do, open and spin the cylinder, close, then repeat.
In this fashion, the number of dry fires will increase as you get further into the drill, giving you lots of opportunities to practice good trigger control at no cost. By spinning the cylinder in between each round fired, you can really stretch out the training value of a single cylinder's worth of ammunition.
You could recreate something similar to this with an auto, but it would be much more complex and the difficulty would detract from the training. The revolver makes this easy and practical, giving it a huge advantage, here.
Celebrate Diversity
Revolvers also have the advantage of being able to safely chamber and fire a wider variety of cartridges than autopistols.  This can be a very important factor during an ammunition shortage, when you might not be able to get your preferred type of ammunition.
For example, a revolver chambered for .357 Magnum can safely fire .38 Special cartridges, just as a revolver chambered for .327 Federal Magnum can safely fire .32 H&R Magnum, .32 S&W Long, and .32 S&W as well. In rimfires, a .22 LR revolver can safely handle .22 Long, .22 Short, and .22 CB cartridges, too.
You don't get that kind of caliber flexibility with an autopistol, which requires magazines, chambers and feed ramps specifically suited for a particular cartridge.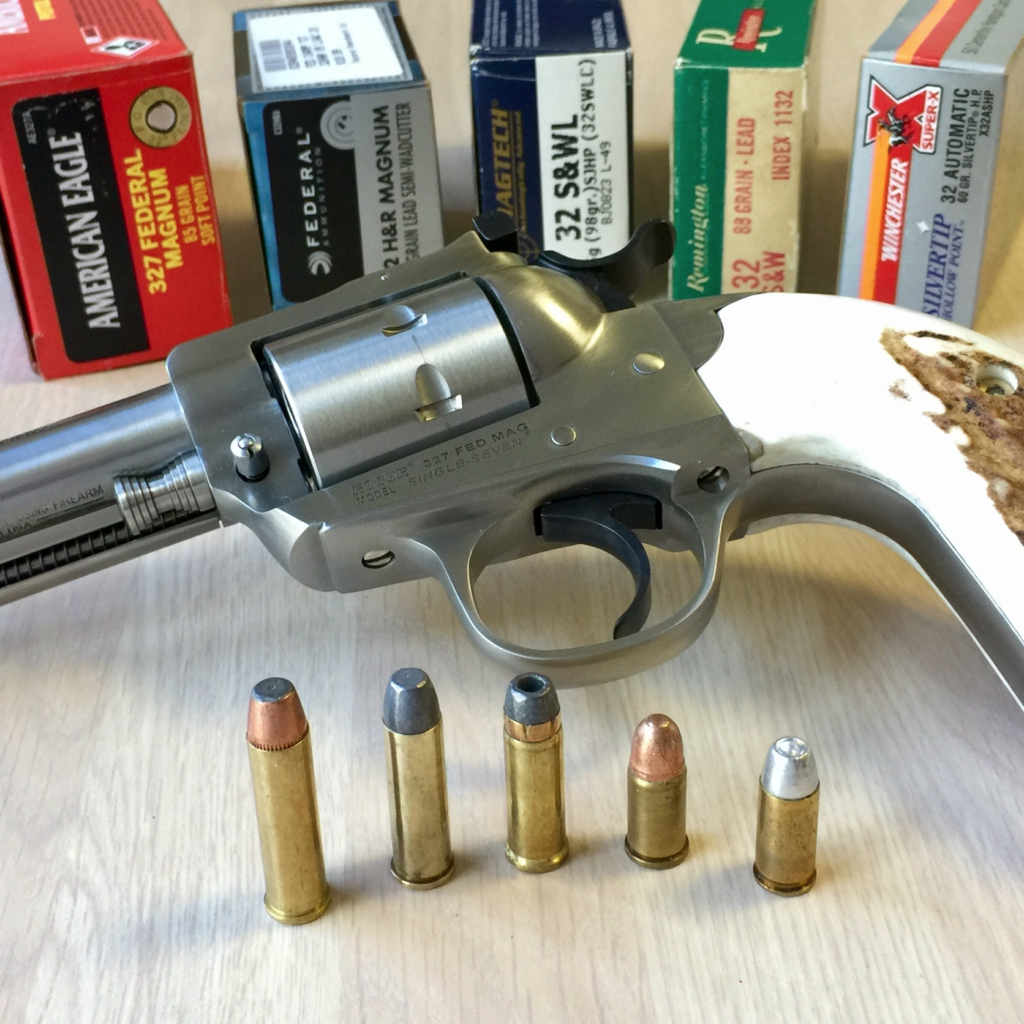 Additionally, a revolver is capable of handling a wide variety of pressure levels, bullet weights and bullet styles within a family of cartridges. In the .38 Special, for example, a revolver can handle the lightest, blunt wadcutter, or the heaviest, round nose bullet.  It can also handle standard pressure loads as easily as rounds loaded to +P pressures.
Because autopistols rely on a delicate balance between spring rates (both recoil and magazine) and slide velocity, and require a round to feed from a magazine into a chamber, they're not as amenable to changes in bullet weights, shapes, velocities and pressures.  You'll find that there are some flavors of ammunition that just won't function reliably in an auto, even though they are the proper caliber for the gun.  In contrast, the revolver will eat up anything you can safely chamber in it, with little need for extensive "reliability testing" to ensure compatibility. An abbreviated test is always recommended to ensure cartridge suitability, but you don't need to follow the old autopistol adage of shooting several hundred rounds of duty ammo through the gun, just to verify the gun-ammo combination is trustworthy.
These significant revolver advantages may not be enough, by themselves, to warrant their selection over an autopistol, but they certainly don't hurt when you're in the middle of a supply crisis like we're seeing now. Score one for the revolver!
The wheel turns
The future is unpredictable, and there's no saying how long it will take for this latest product availability crisis to settle down.
As I mentioned previously, my personal belief is that we won't see it get resolved this year, and I'm not too excited about 2022, either.  For those who weren't part of the culture yet, or simply forgot, the 2013 crisis took about two or three years to abate. Even then, the recovery was incomplete, as it was interrupted by the next crisis cycle in 2016, so if the past is any predictor, you'd better settle in for at least a two-year ride.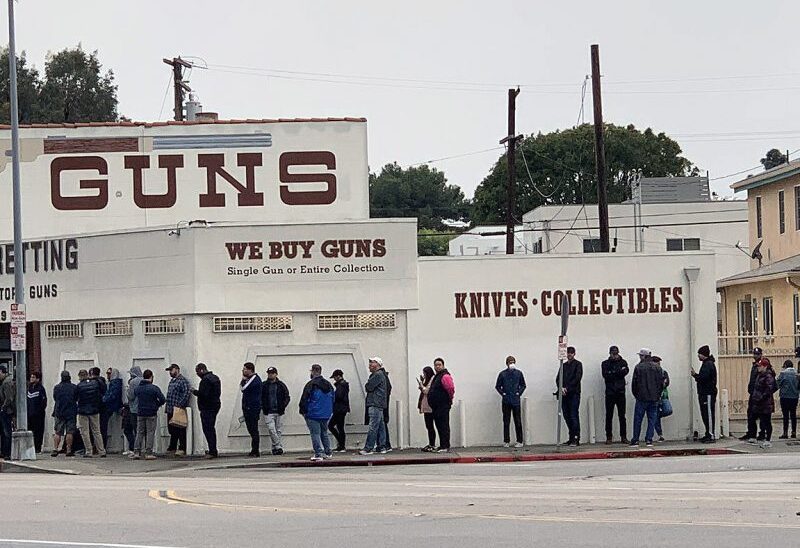 This is especially true, given the record-breaking surge in the number of gun owners, and the significant increase in recreational shooting and hunting participation that has accompanied this growth. Anytime you add another 8+ million consumers to a small market, it's going to reset the baseline for "normal" economic activity in that market, and that doesn't happen overnight. It's simply going to take a while for the market to digest this large influx of new customers, and reach a new equilibrium.
Ain't seen nothin' yet?
Of course, a recovery could take longer, if 2021 dishes up more unpleasantness.
As the January 4th introduction of House Resolution 127 indicates, we're likely to see aggressive attacks on Second Amendment liberties this year, which will fuel and extend the buying surge that created this shortage in the first place. Don't expect the demand for firearms and ammunition to subside if it looks like politicians will be successful in signing new bans, prohibitions, and restrictions into law.
We saw a dramatic increase in murder and other violent criminal acts in 2020, and it seems unlikely that this trend will abate in 2021, since the underlying conditions have not changed. In many parts of America, a "soft on crime" approach has taken root, while assaults (physical, legal, and budgetary) on police have increased. It's doubtful that "defunded," demoralized, and disengaged police will arrest these violent crime trends, which means that the demand for defensive firearms and ammunition is likely to continue, and possibly increase, throughout 2021.
These and other trends indicate that it's unlikely we'll see supply catch up with demand in 2021, and indeed, the gap between them could widen. In January 2021 we saw over 2 million guns sold—a new record, and a 75% increase over January 2020–and this trend shows no sign of slowing down.
I'm not sure how all of this will play out, but I'm glad that I've got a few good revolvers at hand, to help weather the storm.
I hope you do, too. Keep your heads down, and be safe out there!
*****
Notes:
1.) Ironically, when things turned out unexpectedly, and a more gun-friendly president took office, the skyrocketing market finally burned out, and took a nosedive. The frenzy of buying activity leading up to the election came to a screeching halt, as the gun community breathed a sigh of relief, and tried to pay off all the credit cards they had run up to their limit, in anticipation of the worst.
While the prior two decades had been a seller's market, that changed overnight, as the "Trump Slump" took hold and the industry was left practically begging customers to buy their products. Guns that had sold for inflated prices just months before, were now piling up so quickly that prices were slashed (remember the $299 S&W Shields, the $450 AR rifles, or the Thanksgiving deals where if you bought a Ruger AR-556, they'd throw in a free Ruger 10/22?). Manufacturers were forced to launch generous rebate and incentive programs, just to generate sales of products that shops had struggled to keep in stock only months before (some of you may remember when you could buy a gun, and get a coupon for a handful of free magazines, or a few boxes of ammunition . . . or the packages that threw in some mags, a loader, a holster, a carrying case, a decoder ring and a coffee grinder). Ammunition that had been in high demand started to pile up in 2016-2019, and prices dropped to levels that we hadn't seen since the turn of the millennium, with some vendors actually selling ammunition below their cost, just to make room in the warehouse for the next incoming shipment from their supplier.
So, if you want to know why manufacturers don't "simply build a new factory" to keep up with the market's current level of demand, this is why. They know a big Bust cycle follows every big Boom, and they don't want to sink a bunch of resources into a costly factory that will sit idle in a few years;
2.) I should note that I was actually very happy for Sam. He's a real gentleman and an outstanding holster maker, and I was pleased that the greater gun community was giving him so much of their business. It's been a tough year for small businesses in America, and I was really glad to see that Sam's customers were rising to the occasion, and guaranteeing that he wouldn't have to worry about turning off the lights, anytime soon! Sam, I'll catch up with you when things settle down–I'm in no rush, and my special project can wait for a time when you have more room on your workbench!
3.) Yes, a shooter with a DA auto could continue pulling the trigger in DA mode, but this isn't how the gun is designed to work, and the training value is decreased;
4.) Industry testing of .40 S&W cartridges indicates that a bullet setback of just 0.10" can double pressures inside the case—more than enough to cause a dangerous explosion, instead of a normal ignition. https://www.recoilweb.com/bullet-setback-fears-160844.html