Good news, guys: it's raining guns on us here at RevolverGuy! Thanks to Mike's hard work at SHOT (and since) I've two revolvers sitting here awaiting review, and another on the way. We've come a long way since the first T&E gun I was lucky enough to receive. With all these new guns coming in, we have worked to develop a Revolver Testing Standard Operating Procedure (RT-SOP).
The RG Revolver Testing Standard Operating Procedure
There are a couple of reasons for developing the RT-SOP. The first is fairness. Despite our attempts to remain unbiased, Mike and I have our preferences. We don't want this to translate into unequal attention to the guns we review here. We'd like for the guns we test to be tested to a reasonably similar standard.
The second reason for this is cost, in both time and money. Sometimes I'm tempted to expend a lot more ammo and time on a gun that I really enjoy shooting. This could come at the expense of spending range time and ammo on something else. This can also unduly delay the publication of a review, and we know you guys are waiting for them. Having the RT-SOP can help us know when we've tested a gun "good enough" and when it's time to write it up. That doesn't mean we can't shoot a gun more, just that we don't have to.
Finally and most importantly, the RT-SOP is designed to prevent us from devolving into 100-round gun reviews. We want to really wring out the guns that are sent to this. We understand that you, the reader, may purchase firearms based on our recommendation and we want to provide you with an accurate assessment of how the gun holds up under hard use. That requires us to subject the gun to some hard use. RevolverGuy is committed to providing you with reviews you can trust.
RT-SOP: Function and Reliability
Round Count: Our goal is to fire at least 500 rounds, over at least three range sessions, through any revolver we test here. This number should reveal any problems in the gun. If a revolver is going to have mechanical problems, it is likely that those problems will be discovered within the first couple hundred rounds. Firing 500 rounds should also allow us to identify any serious ergonomic issues (blisters, hot spots, pinch points, cuts, bruises, etc.) that a lighter test might not tease out.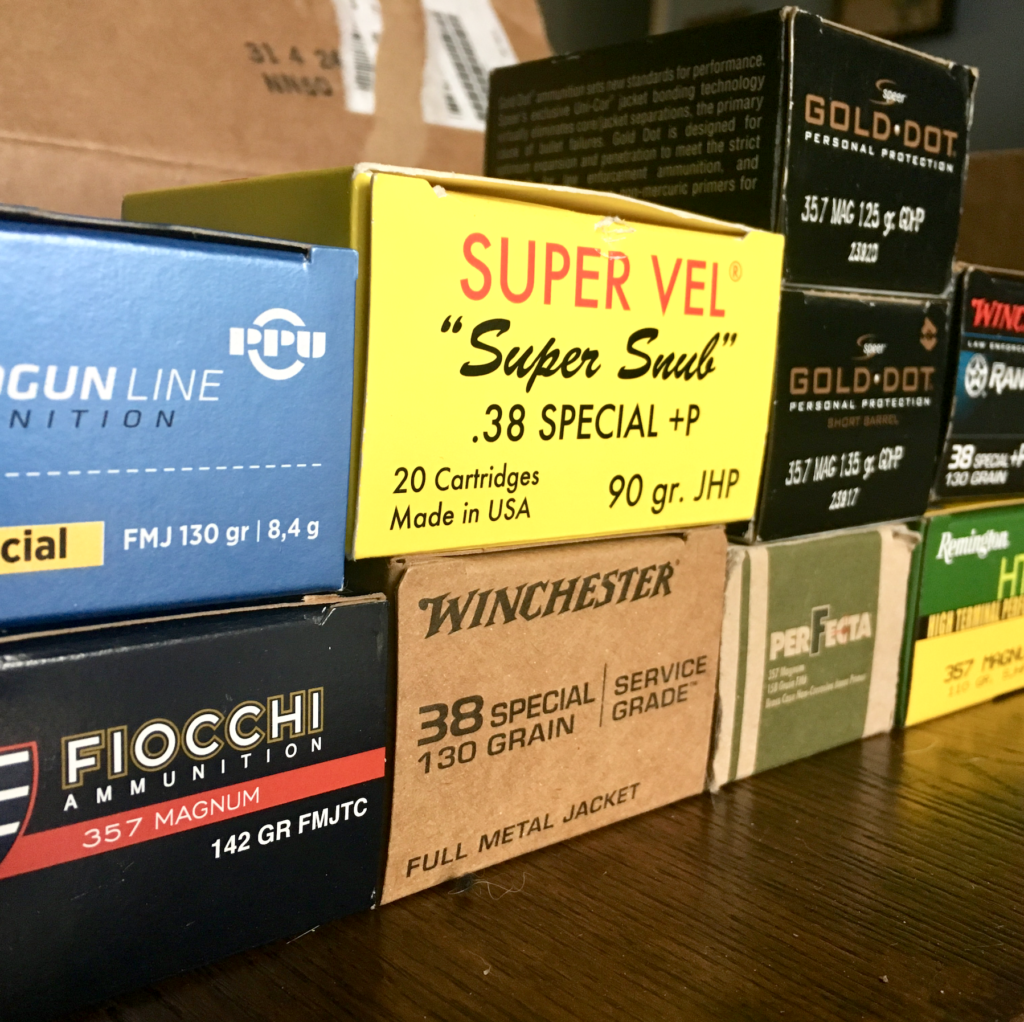 Ammunition Variety: We will attempt to fire tested revolvers with a variety of ammunition. This ammunition tested in a given firearm should represent the available power spectrum, i.e. .38 Special, .38 +P, and .357 Magnum. The distribution between heavy and light loads will be based on several factors: shooter comfort, cost, and intended use of the gun. For a very small .357 we will primarily shoot .38 Special ammunition. For a full sized revolver intended for hunting, we will probably fire more .357 than .38, again to align with the purpose of the gun.
We will also attempt to represent ammunition from at least three different manufacturers. While most ammunition fired through a given revolver will be inexpensive range ammunition, we will fire at least 100 rounds of  field/defensive/duty-grade ammo.
Rt-SOP: Handling and Accuracy
Handling: We will fire the Dot Torture drill twice with each firearm that we review here. The first iteration will be fired within the first 100 rounds of our RT-SOP, and the second will be fired within the last 100 rounds. Both targets and scores will be presented for comparison in our Field Reports.
The Dot Torture drill is not the most comprehensive or challenging drill available, but we chose it for the following reasons. Dot Torture is indoor-range friendly. It does not require a shot timer, shooter movement, or unconventional shooting positions. It is extremely logistically friendly, too: all it requires is a target, three yards, 50 rounds, and 15 minutes. Despite all this it allows us to assess the gun's performance from the holster, on multiple targets, over multiple-shot strings, during reloads, and while shooting strong- and weak-hand only.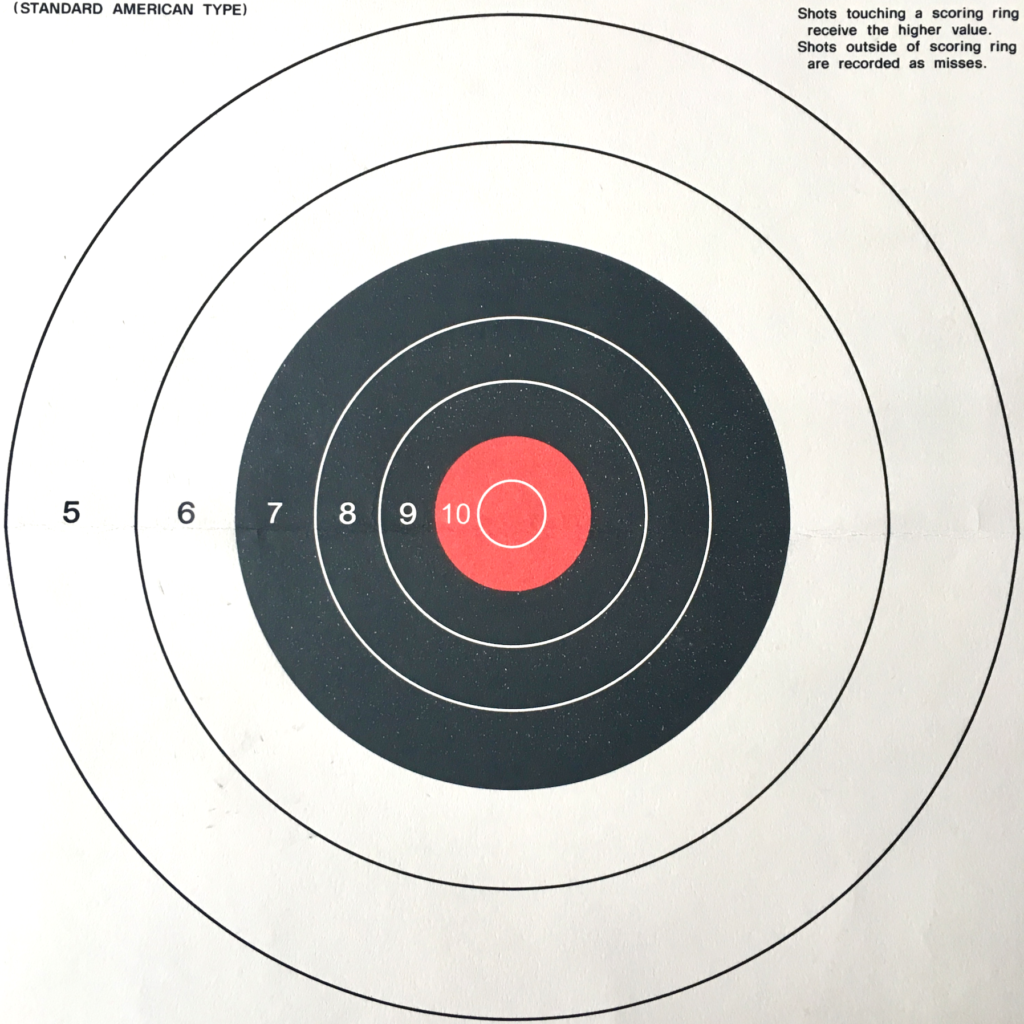 Accuracy: We will handle accuracy testing differently according to the intended purpose of the firearm, and will basically subdivide them into "concealed carry" class and "field/duty class".
Guns primarily intended for concealed carry will be accuracy-tested at 10 yards. At least three loads will be fired from this distance, from the offhand position, in double-action, at a NRA 25-yard Slow Fire (or similar) target. The same test will be conducted for field/duty-sized revolvers, but the distance will be increased to 25 yards. The groups from these tests will be presented in our final Field Report.
RT-SOP: Carrying
The focus of this blog is primarily on revolvers and their use in defensive roles. When we test a revolver that is intended for concealed carry, we will carry the firearm for at least 40 hours. If the gun is intended for field/duty use we may omit this section at our discretion.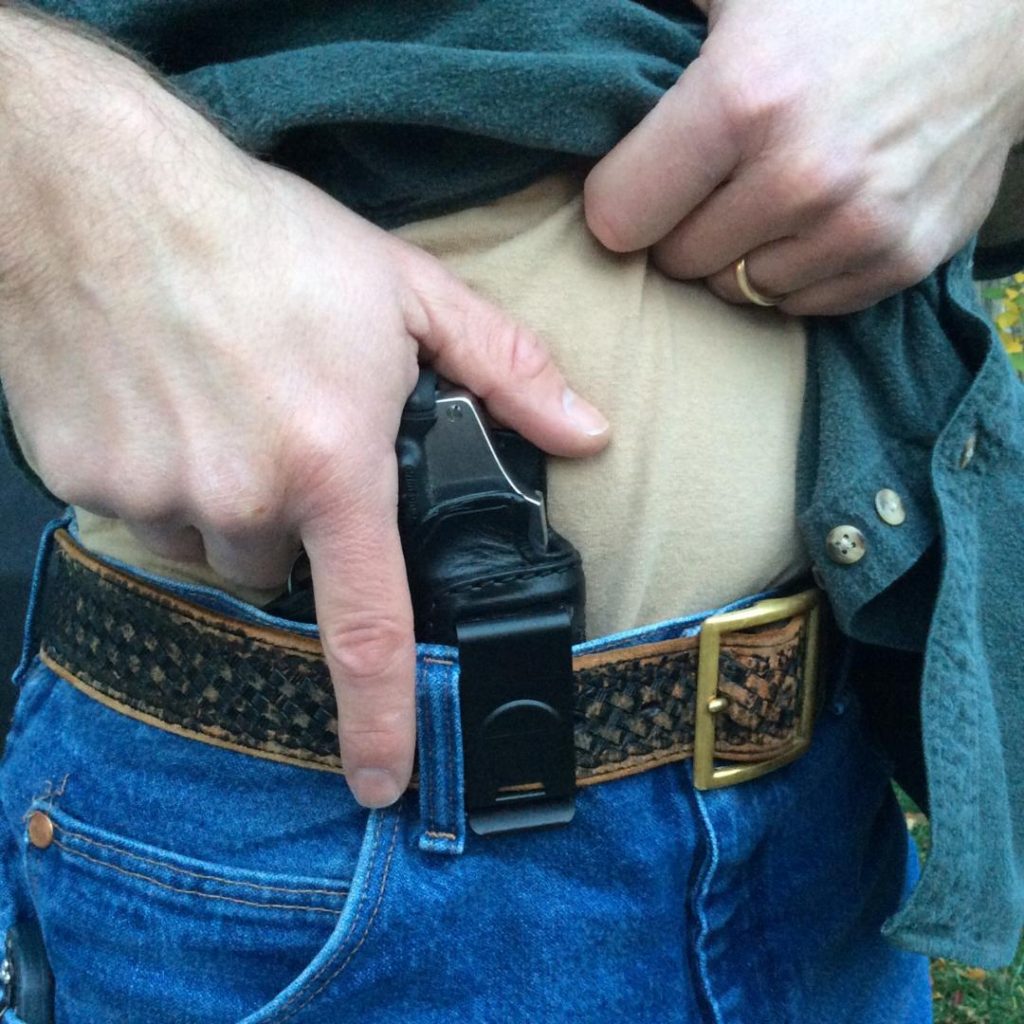 RT-SOP: REporting
Sometimes firearms don't work the way they're intended to. As an example, during our work with the Kimber K6S, a member of the test team had a broken firing pin, which deserved some attention in our report.
Our approach to handling that situation was to be fair to both you and the manufacturer.  You deserved a full disclosure and explanation of the problem, and the manufacturer deserved the opportunity to exercise their warranty and customer service processes, and to conduct an investigation. We told you that the firing pin broke, but also gave Kimber a chance to fix and address it.
It's important to note that our involvement didn't stop with reporting the problem. As enthusiasts and consumers, we want the industry and the products they make to improve, so we are committed to assisting with that goal. In the case of Kimber, we stayed in close contact to provide information and monitor their progress, and were the first to report about the upgraded firing pin design which resulted. By working collaboratively with Kimber, we now enjoy an improved product as consumers.
We will honestly report any failures or malfunctions, or any other issues that potential buyers should be aware of.
If we do experience a mechanical failure of a firearm during our test, we will contact the manufacturer. The manufacturer's response will be reported to you, along with any corrective action that was taken. We will likely provide our assessment ("this was  total fluke," or "this seems to be a problem that ___ needs to address") but we will present all the information so you can make your own decision. While our priority will always be you, the reader, we will also endeavor to treat manufacturers fairly and avoid engaging in gratuitous bashing.
the RT-SOP in a Nutshell
That's a lot of writing. So here are the big bullet points that you can count on in a RevolverGuy Field Test:
Function & Reliability Testing

Minimum 500 rounds fired
Minimum of three manufacturers
Full power spectrum for caliber
Minimum 100 rounds field/defensive/duty ammunition

Basic Handling & Accuracy Testing

2x Dot Torture Drill (one within first 100 rounds, one within last 100 rounds)
3x Five-shot group, offhand, double-action group at 15 yards (concealed carry guns) or 25 yards (field or duty guns)

Carrying

Concealed carry of the firearms intended for concealed carry for at least 40 hours
"Field Test" Designation and Deviations from the RT-SOP
At times we may deviate from the revolver testing standard operating procedure. Reasons for this may vary. Situations that I can foresee doing this include guns that are extremely unpleasant to shoot. I doubt we'll be putting 500 rounds through an ultra-light .44 Magnum. We may also opt to deviate from the SOP if ammunition is prohibitively expensive, or in instances where we have very limited access to a firearm (i.e. it is only on loan for a single range session). In some cases we may not be able to find three different loads due to availability issues (i.e. .327 Federal). We may not be able to carry a particular firearm because of holster availability.
This part is important: in the event that we choose or are forced to deviate from our revolver testing standard operating procedure, we will make it perfectly clear. Articles that meet the full revolver testing standard operating procedure will be entitled "Field Report" (i.e. S&W Model 60-15 Field Report).
If we are forced to deviate from the RT-SOP, the article in question will not be designated as a Field Report, and we will make it perfectly clear in the article that it was not tested to the full standard. We also reserve the right to release early "sneak peak" articles on new or noteworthy firearms but again, these will not be designated as Field Reports.
We have not followed this test protocol in the past, and it will only apply to new reviews that occur after publication date here.
the Bottom Line
Again, the RevolverGuy team is committed to providing you with reviews that you can trust. We hope that our Field Report Revolver Testing Standard Operating Procedures can formalize our gun reviews and make them go a bit above and beyond what other outlets may be providing. That doesn't make us the go-to source for breaking news in the industry, but you can count on our Field Reports to be backed by, well, all of the above!
If we missed something – or there are specific elements of information you'd like to see in our field reports – please let us know in the comments.
Liked it? Support RevolverGuy on Patreon!