The gun world lost a good man in December.
I was saddened when I heard that friend Richard L. "Dick" Baker passed away following a sudden cardiac event.
Most of you have never heard of Dick Baker, but I can guarantee that all of you know his work. Dick had a long and successful career in the firearms industry, working for a host of companies and playing a key role in the perfection and development of many popular designs.
Quite a run!
Dick began his career as a draftsman in the Research & Development department at High Standard, in January of 1964. While there, he worked on the Model 10A shotgun and the highly-successful M106 and M107 .22 LR autopistols, which ruled the smallbore pistol games of the era.  He also worked on a .38 caliber revolver design, and a .38 caliber Derringer design.
After a three-year stint at High Standard, he went to Colt Industries, where, as a Design Engineer for six years, he designed the MK III revolver, and worked on the Series 70 1911 pistol, and Single Action Army, among other projects.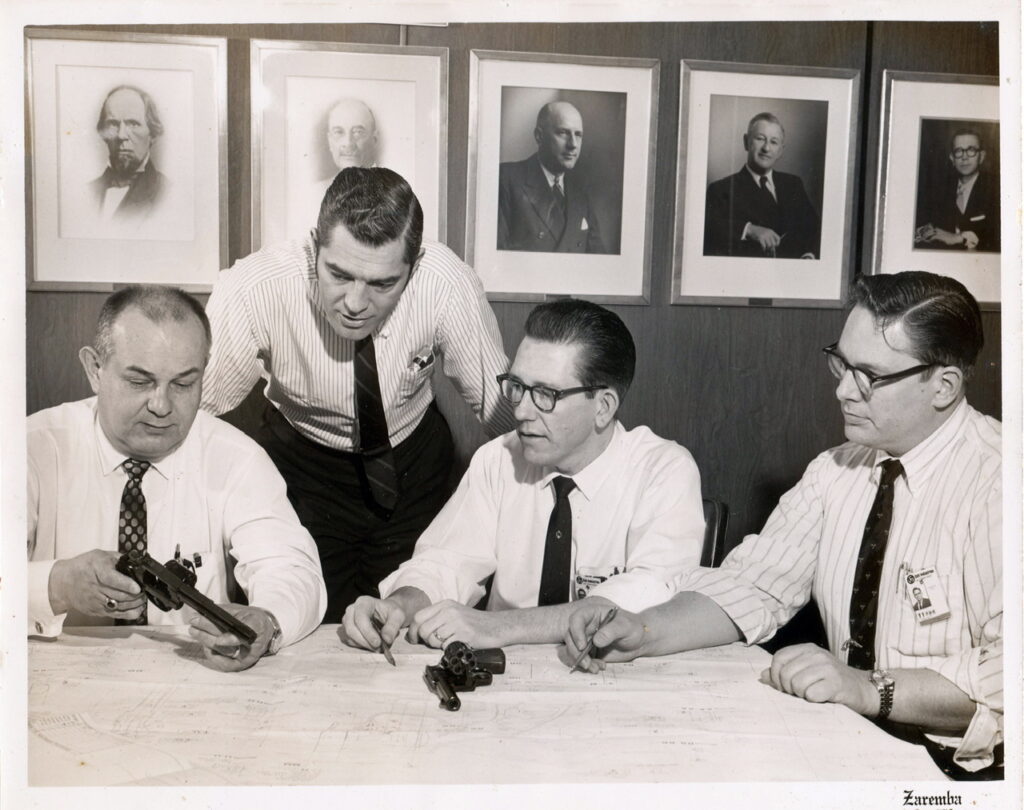 Dick went back to High Standard to work on the Crusader .357 Magnum and .44 Magnum revolvers, as well as the ever-popular Sentinel Mk III .22 caliber revolver. Following that, he had a short stay at Ruger (where he worked on a 5.56mm military rifle design) before he landed at Smith & Wesson, starting as a Senior Product Engineer, and eventually retiring as the Director of Product Engineering.
Dick's biggest accomplishment at Smith & Wesson was to design the celebrated L-Frame revolver that we all know and love. When the K-Frame Magnums ran into durability issues, it was Dick who engineered the successor which remains one of Smith & Wesson's most popular designs to date, and a special favorite for both Justin and me.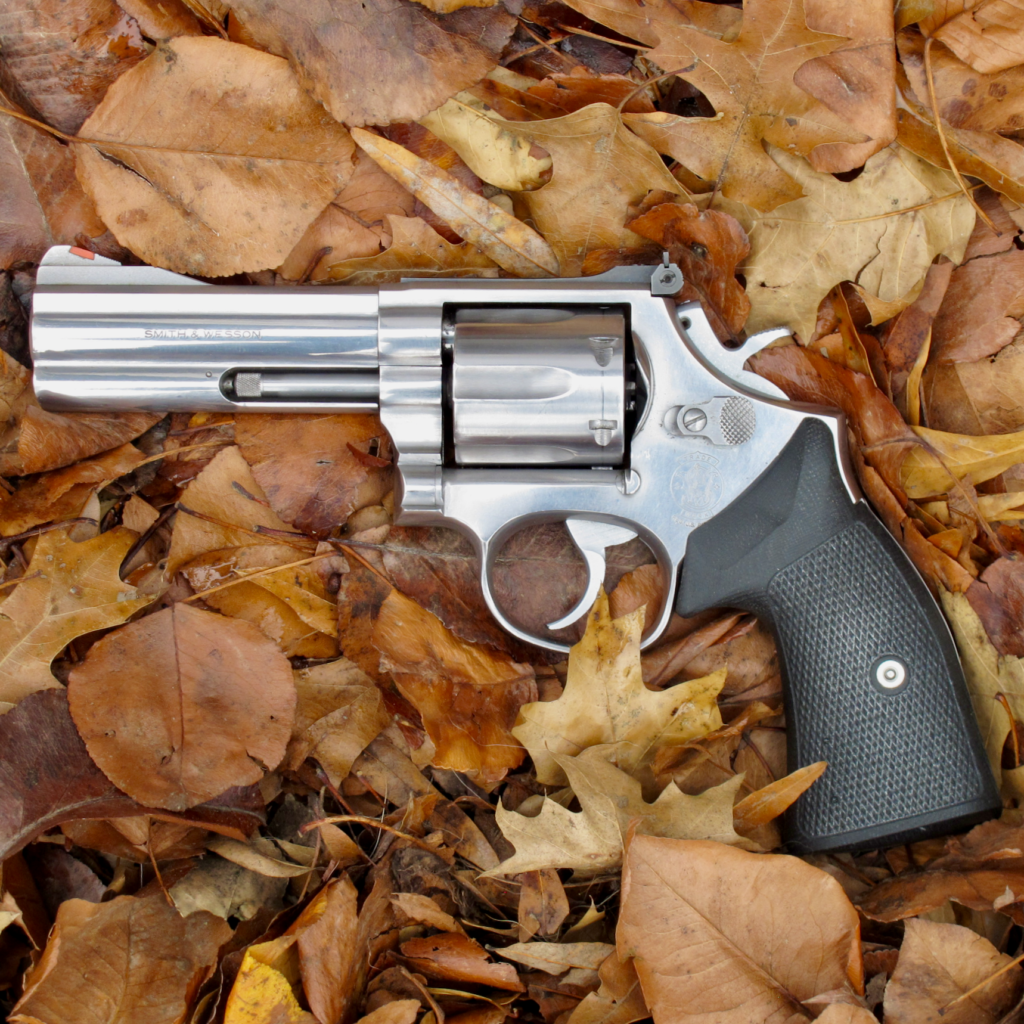 Even after retirement from Smith & Wesson, Dick kept busy as an independent consultant, working on military (M4, M16 and M249) and commercial (FNP-9 pistol) arms for Fabrique Nationale, and the .44 Magnum "Big Boy" lever action rifle for Henry Repeating Arms.
Friends
Although I'd never met Dick in person, I had the good fortune to talk to him by phone and email regularly, particularly when we worked together on a story that chronicled his early efforts at developing the first .40 caliber autopistol cartridge for Smith & Wesson. That story was published in American Handgunner last Fall, just months before Dick passed, and I'm grateful that he got to see it in print, because I know it meant a lot to him to have his previously-unrecognized efforts gain the attention they were due. He was equally proud to see his fellow coworkers on the .40 project get their moment in the spotlight, too—Dick was a team player, through and through.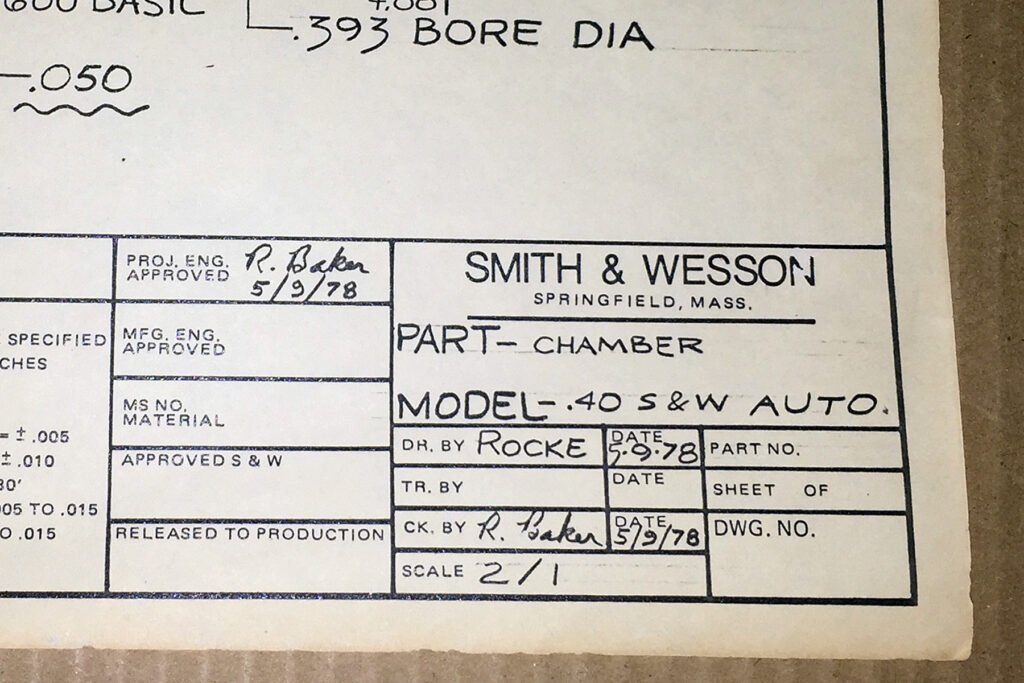 I was working with Dick on a story about the birth of the L-Frame when he passed, and I'm grateful that I kept good notes from my conversations with him.  RevolverGuy readers will see that story published sometime in 2020, and while I'm sure it won't be as strong without Dick's careful review and assistance, I'm sure it will tickle him to see his name in print once again.
definitely a loss
Dick was sharp all the way to the end, and a keen observer of the industry.  He would frequently comment about current designs and industry projects, speaking with a voice of hard-earned experience. He could recognize a good idea quickly, and a bad idea even faster, and was always ready to provide a detailed explanation of the engineering difficulties that had to be overcome. The biggest challenge with talking to Dick on the phone was to keep up with your notetaking, because he moved fast and everything he said was important.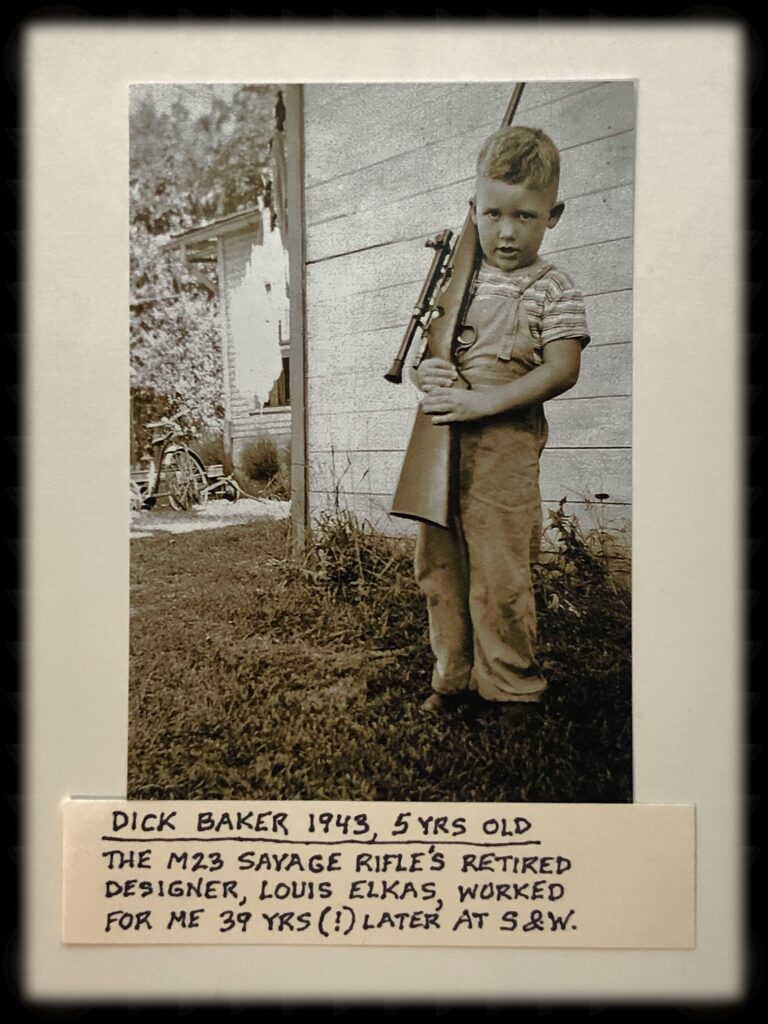 Dick was one of us, a RevolverGuy, and we will be poorer for his absence. Fortunately, his genius lives on in classic designs like the S&W 686, which bears tribute to his skill and talent.
Dick may be gone from this world now, but I like to think that every time I pick up an L-Frame, I'm shaking hands with him, and he's smiling on the other side.
Rest in Peace, Dick, and thanks for all the great work down here. I look forward to seeing you at the big campfire in the sky, someday.