As most of you regulars probably know, I grew up on the Marine Corps' MEU(SOC) .45, a custom 1911A1 issued to a handful of Marines. In my day this gun came with a Pachmayr wrap-around grip that covered the front strap with a thin layer of checkered rubber. With this memory in mind, and memories of a good set of Pachmayr revolver stocks I once owned, I recently purchased a Pachmayr Presentation grip to replace the Hogue finger-grooves on my 686.
The Pachmayr Presentation
The Pachmayr Presentation is a simple, one-piece apparatus. I opened the package and immediately noticed the flashing was a little more pronounced that I would have preferred. But the checkering was sharp and everything else was in order, so I threw it on. Installing it requires opening up the front-strap area and slipping it over the grip frame. Next, you insert the provided screw through from right-to-left and tighten it up. So far, so good. I opened the grip up and slipped it on. Immediately I noticed it wasn't a perfect fit, but assumed this was because the screw had not been tightened.
The Bad
So..I tightened the screw. And tightened. And tightened some more. Finding no definitive stopping point, I eventually stopped and figured, "that's probably enough." I pressed the gun out to full extension, looking forward to feeling a new grip in my hand. What I felt was a screw, sticking a good quarter of inch out of the left grip panel.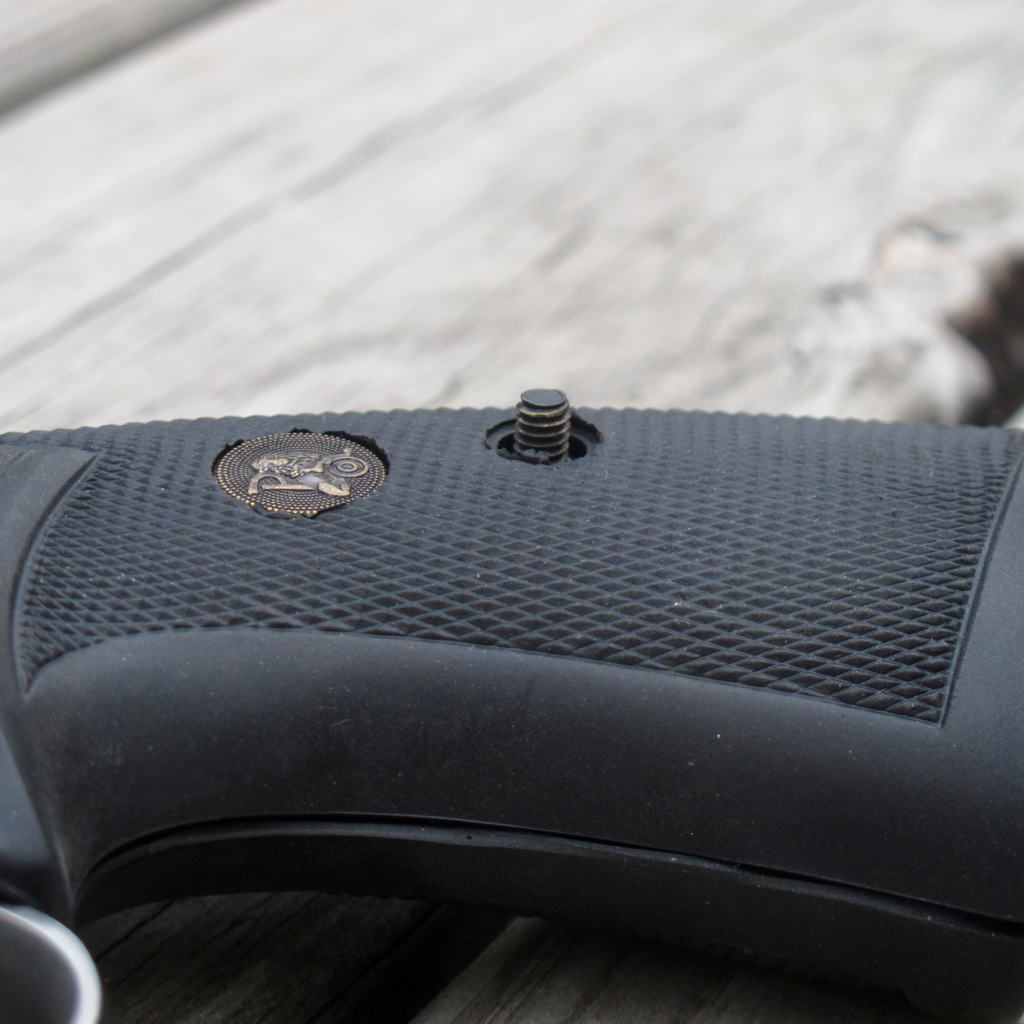 Ok…not so good. Next, I took a peek at the front strap area. The two edges aren't even close to meeting each other. Oh well, it's just cosmetic, and obviously tightening the screw isn't going to bring them together, so I decided to back the screw out a bit.
Immediately this annoyed me. I don't like screws without a definitive stopping point, but maybe this was one I could live with. So I backed the screw out unti it was just flush with the grip. I pressed the gun out to full extension again. This time, the grip felt so wobbly on the gun it felt like my revolver was going to fall out.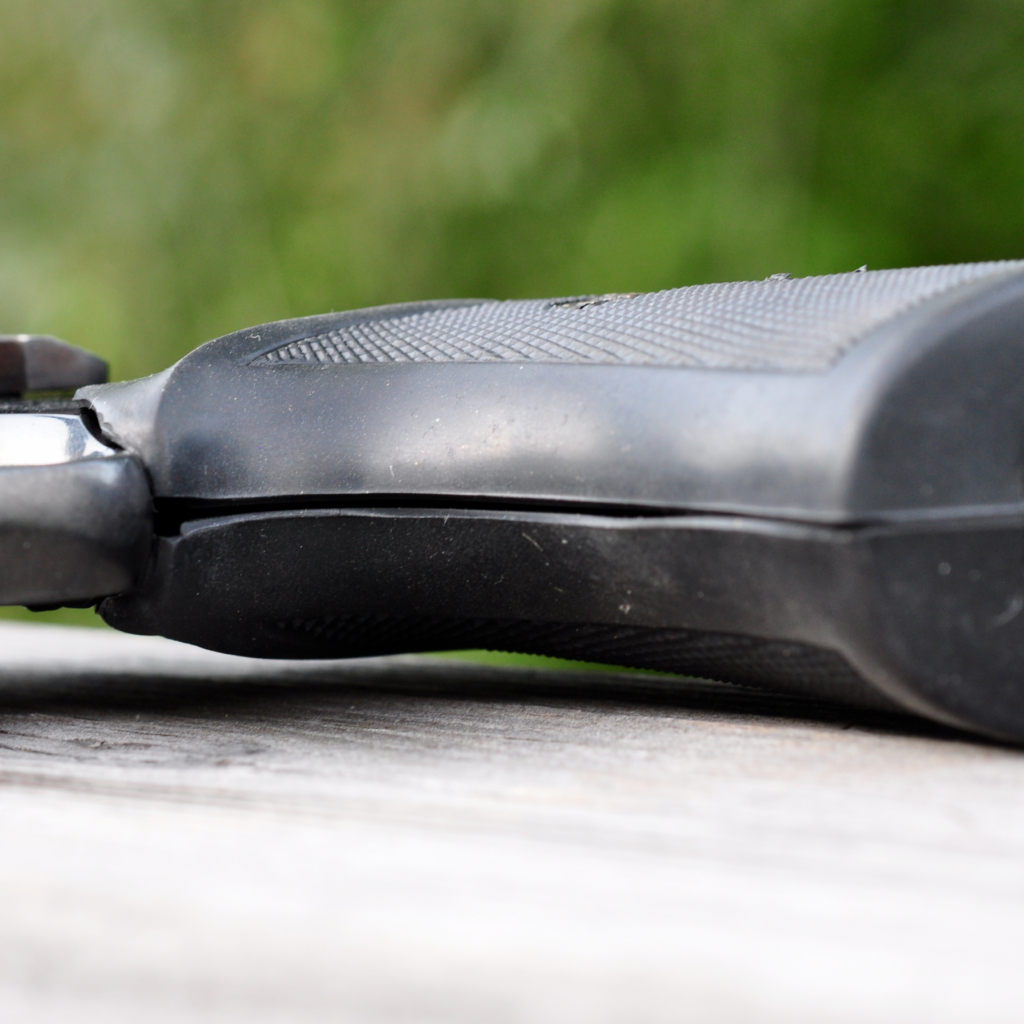 I think I know what happened here. My old Pachmayr grips were much more rigid than this, preventing the screw from pulling through. They also made the whole grips more stable in the hand. This has obviously gone away, probably as a cost-cutting measure.
The Bottom Line
Basically what I ended up with for my $25 was a grip that was either too loose and wobbly, or a grip that had a screw sticking out of the left side. Seriously, Pachmayr? I hate to bad-mouth a product, but the Pachmayr Presentation is little more junk riding on a well-known name and taking money out of shooters' pockets. Unless something changes there is no way I would recommend spending money on this grip.
This is a real shame. The older Pachmayr grips were awesome. My used 686 came with one and I deeply lament losing it. I'll probably look for an old set on Gunbroker, or try something else. In the meantime, I have another set of grips that I'll review in a week or two. Stay tuned!
Liked it? Support RevolverGuy on Patreon!