Am I crazy? As you know I've been carrying a J-Frame revolver for almost two years now. I really enjoy this little round gun. I can almost literally forget it's there, but it's actually fun to shoot. I'm intimately familiar with it and I can run it pretty hard. However, lately I've begun to feel that I'm operating at the top of the gun's capability (with my 686 on the other hand, I doubt I will ever feel limited by the revolver). I have also begun to feel like maybe it's time to move back to something a little more capable. With this in mind I've been looking at other revolvers.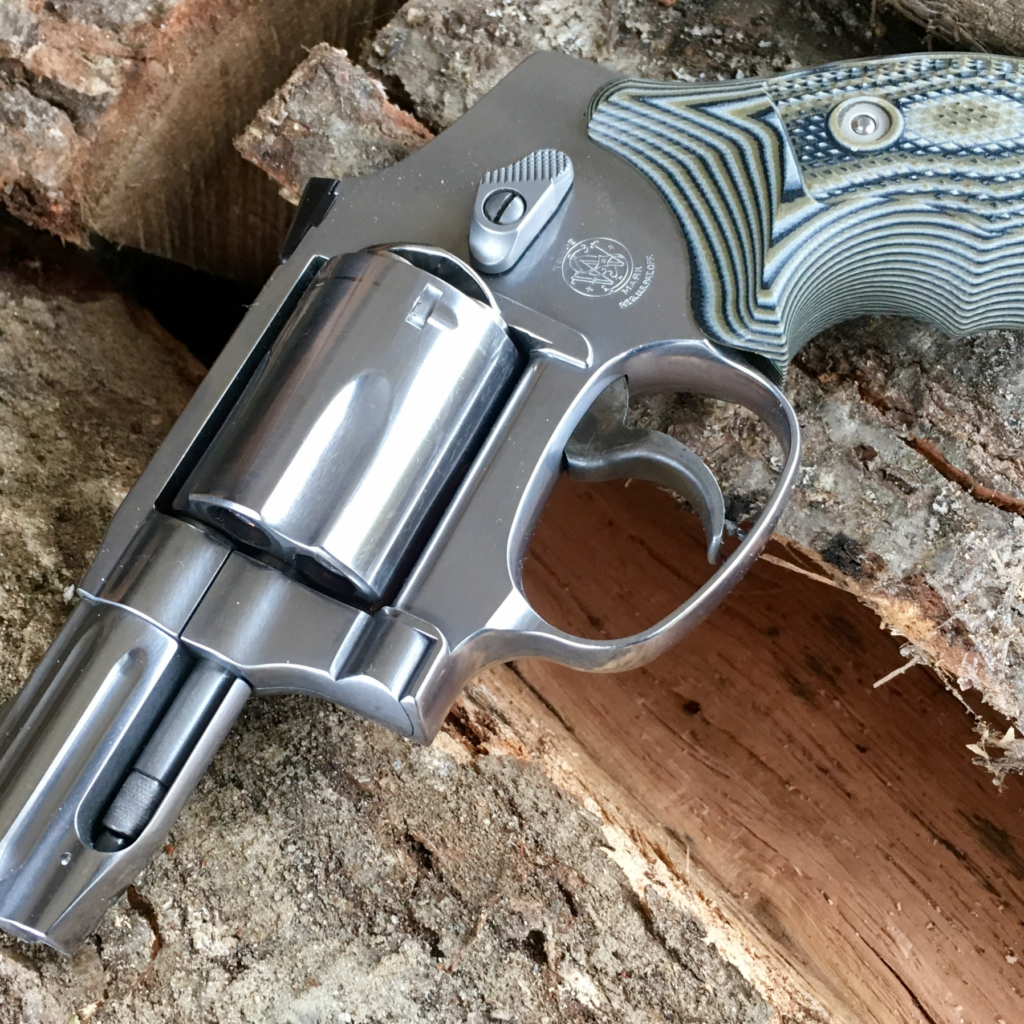 The next logical step up in the revolver world is the K-Frame. The K is a mid-sized, 6-round .357. It would give me 20% more capacity, a bigger grip, a (theoretically) better trigger, and more recoil control. And, assuming I could find a 3" version, a more useful sight radius. So, I've been looking for 3" K-Frames. Since I don't want to take a step backwards with sights, I've only considered the models 19 and 66 – both of which come with adjustable rear sights. I have a couple options here: the new Combat Magnum from S&W or an old model 66.
I have been extremely excited about about the new 2.75" Combat Magnum. Unfortunately, the reports I've seen from people that have gotten them indicate absolutely dismal quality control. Iraq Veteran 8888 talks about his at the burrs left on the muzzle crown on his exemplar (if watching him shoot in single action the ENTIRE TIME drives you as crazy as it does me, skip to 7:57 of the video). Now I know IV8888 isn't exactly the go-to guy for revolvers. But the other guy I have in mind definitely knows his way around a wheelgun. I won't say who it is or steal his thunder, but I'll say this: his first T&E gun from S&W was so bad it didn't work correctly and had to be sent back to Springfield, MA.
This is not confidence-inspiring. If the guns being sent to gun writers and reviewers are this shoddy, I'm sure the ones on gun store shelves aren't much better. I'm not going to put seven or eight hundred dollars down on Blue and let it ride in hopes of hitting the jackpot with a good gun – I just can't afford that kind of risk. So what is my next logical step? I have begun looking at old 66s. I'm not the best guy with money, but I also don't spend like a drunk Marine on shore leave. However, when I stumbled on a 66-5 on Gunbroker, I almost did something stupid. This revolver was in near mint condition. It's a -5 which means it has the modern benefits of a pinned front sight (so you can change it out), it's pre-lock, round butt… it's perfect! (Oh, except for that pesky quarter-square forcing cone, but that can be our little secret, right?) So why didn't I jump on it?
Well, it has been on Gunbroker for several months and the Buy-It-Now price is (was?) $1,999.00 (!!!). I'm not knocking the seller or the price – if someone will pay it, it's worth that price to someone. As a concealed carry/utility gun for me, though, that's an awful lot of scratch. And then I started thinking: $2,000 only buys the gun. It doesn't get me any ammo, a holster, speed loaders, or any of the other necessities that would actually let me use this thing and replace my 640 in my waistband. To run a decent amount of ammo through it and get the gun where I want it with grips, holsters, and other impedementia, I'm probably out another $500 to $1,000. So that got me thinking: what else could I do with the $2,000 that would buy this gun?
The Revolver Equation
I started looking at the M&P-series auto guns (specifically the Shield and M&P9C). I think I'm pretty much sold on either of these guns as shooters, but I think I prefer the Shield for reasons I'll not go into here. The Shield gives me a gun that fills basically the same footprint (though a much boxier one) as my 640 Pro. It gives me a minimum capacity of 7+1 rounds of 9mm. It gives me reloads that are much less complicated and faster to pull off. And it weighs 13 ounces less than a Model 66. Even though I'm prepared to carry some weight, I can't over look the "rounds-per-pound" math.
With all this stuff going through my head, I sat down and crunched the numbers. I though about what I could do with the same $2,000:
M&P Shield: $400 (not counting the $75 rebate)
Spare M&P Shield: $400
4x 7-round magazines: $100
4x 8-round magazines: $100
2,000 rounds ball ammo: $400
250 rounds Federal HST: $175
Holster + Mag carrier: $200
Night Sights x2 sets: $250
TOTAL: $2,025
At the end of the day, for the price of a mid-sized revolver, I could have a pistol and a spare pistol, a bunch of spare mags, a holster, two-thousand rounds of practice ammo, and a pretty reasonable stock of defensive ammo. All of these things are really important for a gun that is going to be carried for self-defense. I semi-joke about purchasing a "spare" Shield (though honestly it's not a bad idea) to make my point, but, I could cut the bottom line in half and still walk away with a gun, a holster, and a case of practice ammo.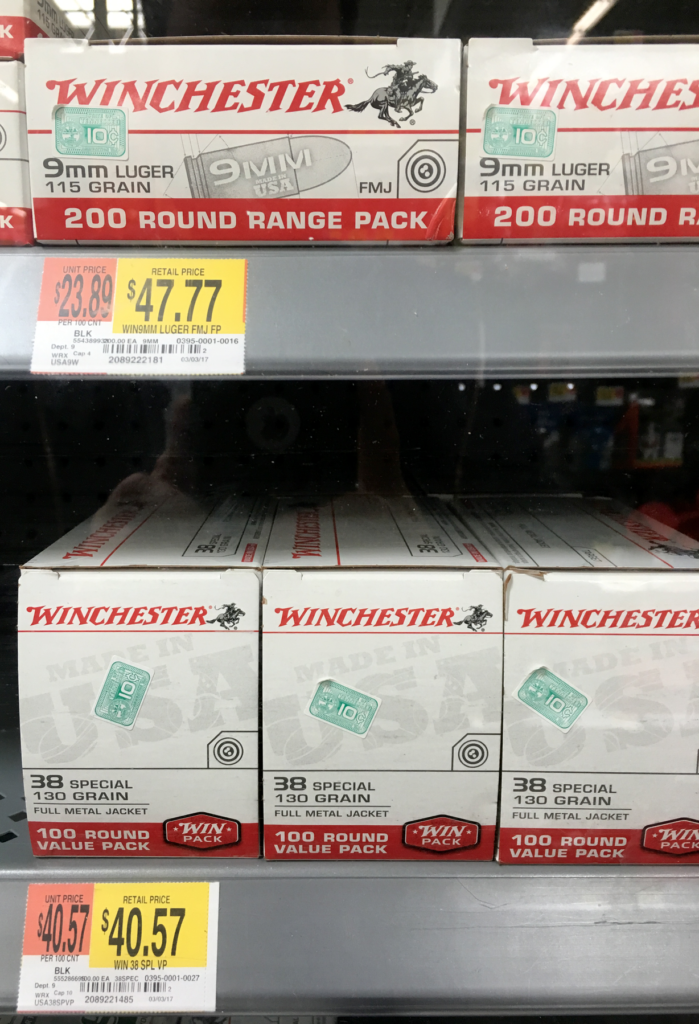 This doesn't even begin to address the fact that "stuff" for the M&P is way easier to find. There are probably two dozen reputable sites where I could buy M&P magazines. I couldn't tell you when or where I would find some S.L. Variant speed loaders for the K-Frame. While Nate and I from Priority Performance constantly chat about who is making revolver holsters, guess who makes holsters for the M&P line? EVERYONE! There are plenty of solid defensive ammo options in 9mm, and most of them are pretty easy to find. Practice ammo? The market is flooded with 9mm ammo – you can buy cases of high quality ball ammo for under $200 all day long. A thousand rounds of .38 will cost half again that much, and a case of .357 almost twice as much.
The Bottom Line
I got sucked into the classic trap of looking at "just" the gun. The gun – by itself – is lovely and one day when I'm making millions from my diligent work here at RevolverGuy.com, I'll have one. But right now it's a little out of my reach. Being defensively well-equipped requires much more than the gun and that can be easy to forget. Being equipped and prepared requires running the gun enough to be familiar with it and ensure it works correctly. It requires a decent holster, and some reloading devices and some good defensive ammo. These things can be easy to push aside when that beautiful 66 is sitting right there in front of you.
I love revolvers and I'm not giving up on them just yet. I'm still carrying one, and I will definitely keep writing about them. I haven't bought an M&P, and I'm not totally sure I will. But almost everything about using a revolver for defense is harder and more expensive. Though this is the "golden age" of revolvers, we are still swimming upstream. Revolvers can still work, but making them work IS work.
Liked it? Support RevolverGuy on Patreon!