The search for the perfect revolver speedloader continues. While pretty much perfect in a vacuum, the S.L. Variant usually fails the test of "real life". It is hard to find and extremely expensive if you do. For the past few weeks I have been working with another loader, the JetLoader Speedloader.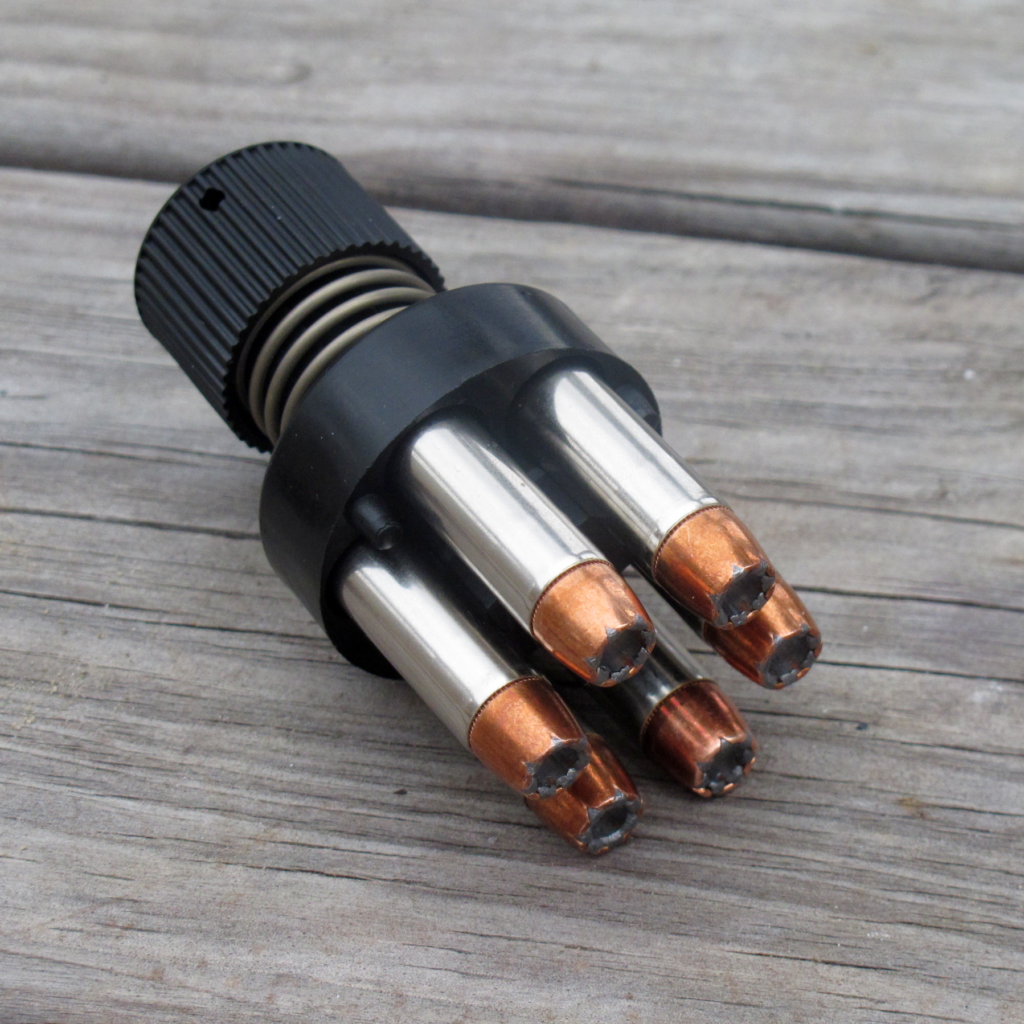 The JetLoader Speedloader
The Austrian-made JetLoader looks somewhat inelegant with its exposed spring. However, the spring is crucial to the operation of the loader. When released, the spring powers a plunger that propels individual rounds in the chambers. This is one of the very few speedloaders that offer positive loading rather than relying on gravity to feed rounds.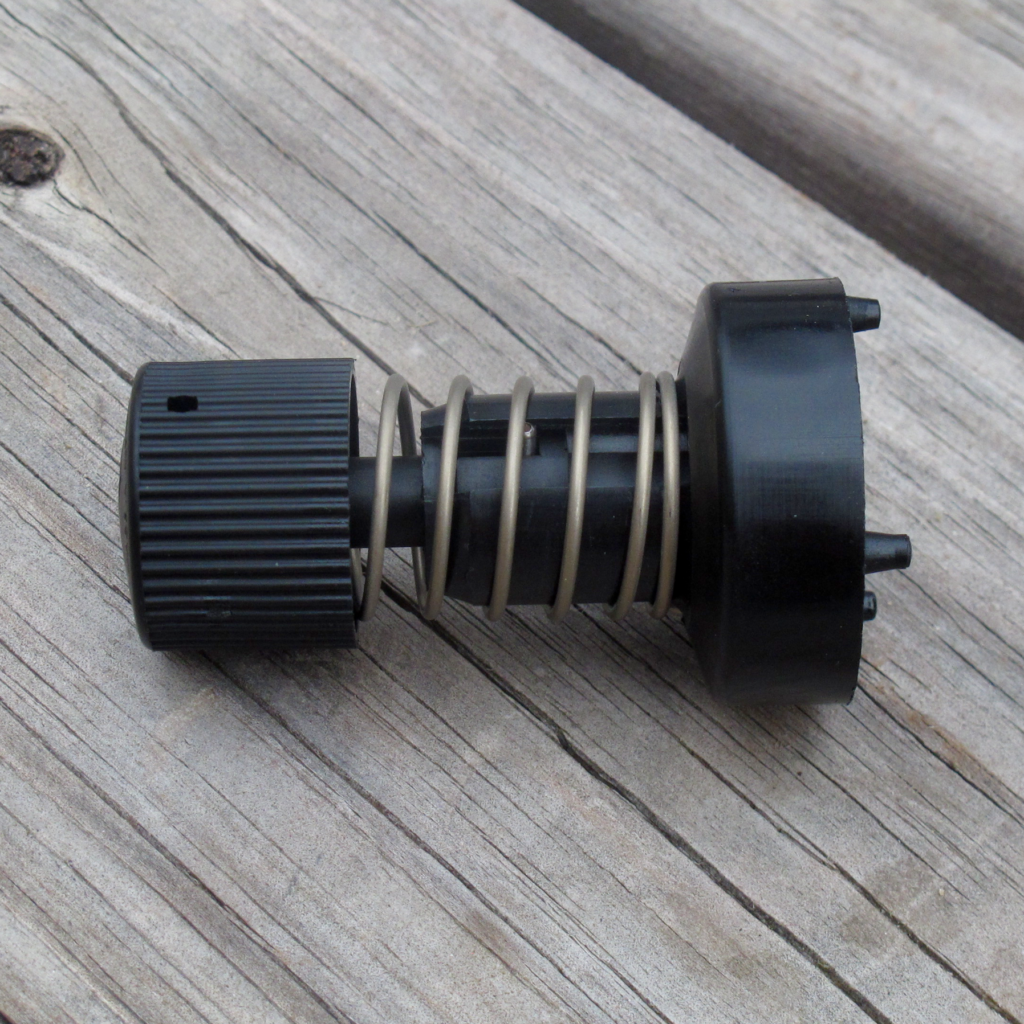 Note that unlike the S.L. Variant, each chamber is not individually spring-loaded. The center post has tabs (not visible in the photo below) that address the inner edge of each cartridge rim. While this does provide some forward propulsion, its not quite on par with the individually-sprung chambers of the S.L.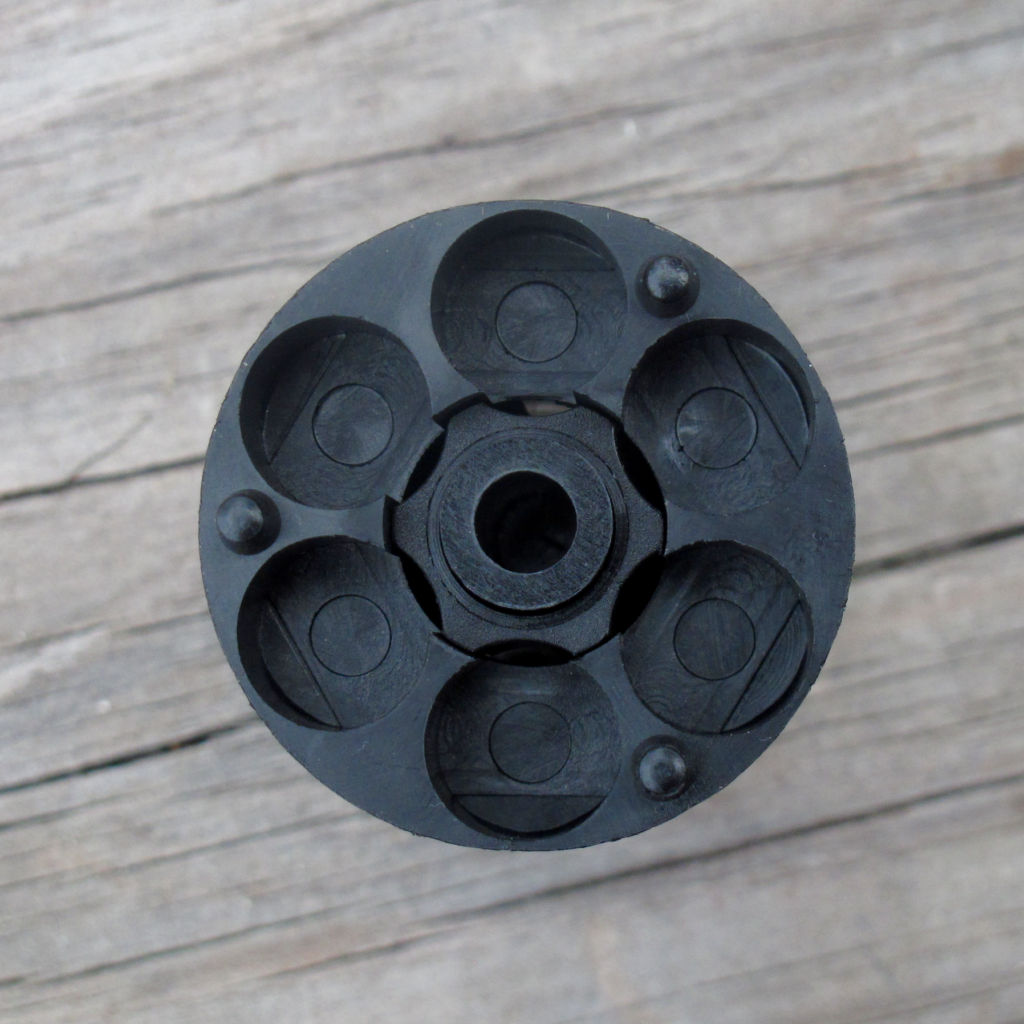 Loading the JetLoader is an uncomplicated affair. First, invert the loader and drop the rounds into the chambers. Next, hold them firmly with the palm of your hand and press down on the knob. When you have depressed it fully, a slight clockwise rotation locks it into place.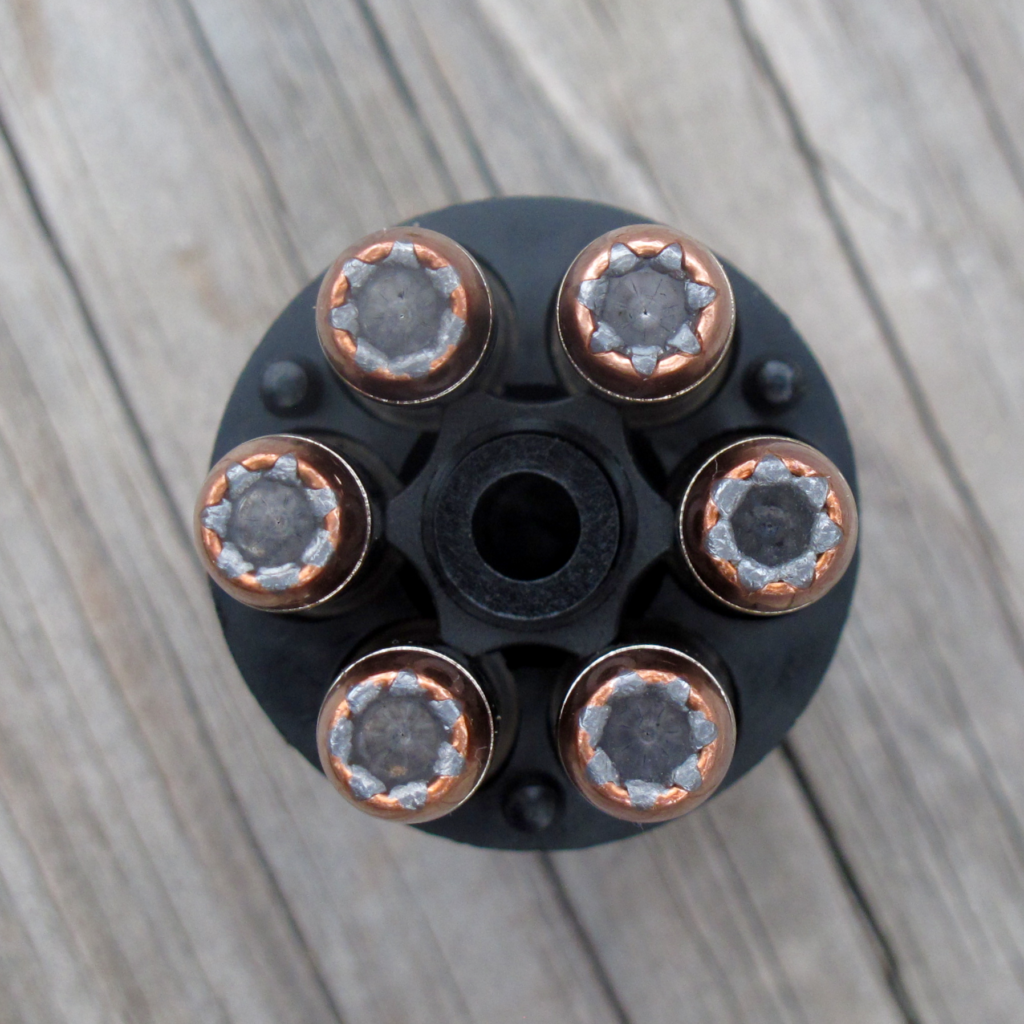 The JetLoader is intended to be grasped by the knob. When the center post (inside the ring of cartridges) is depressed by the cylinder's center pin, the cartridges are released.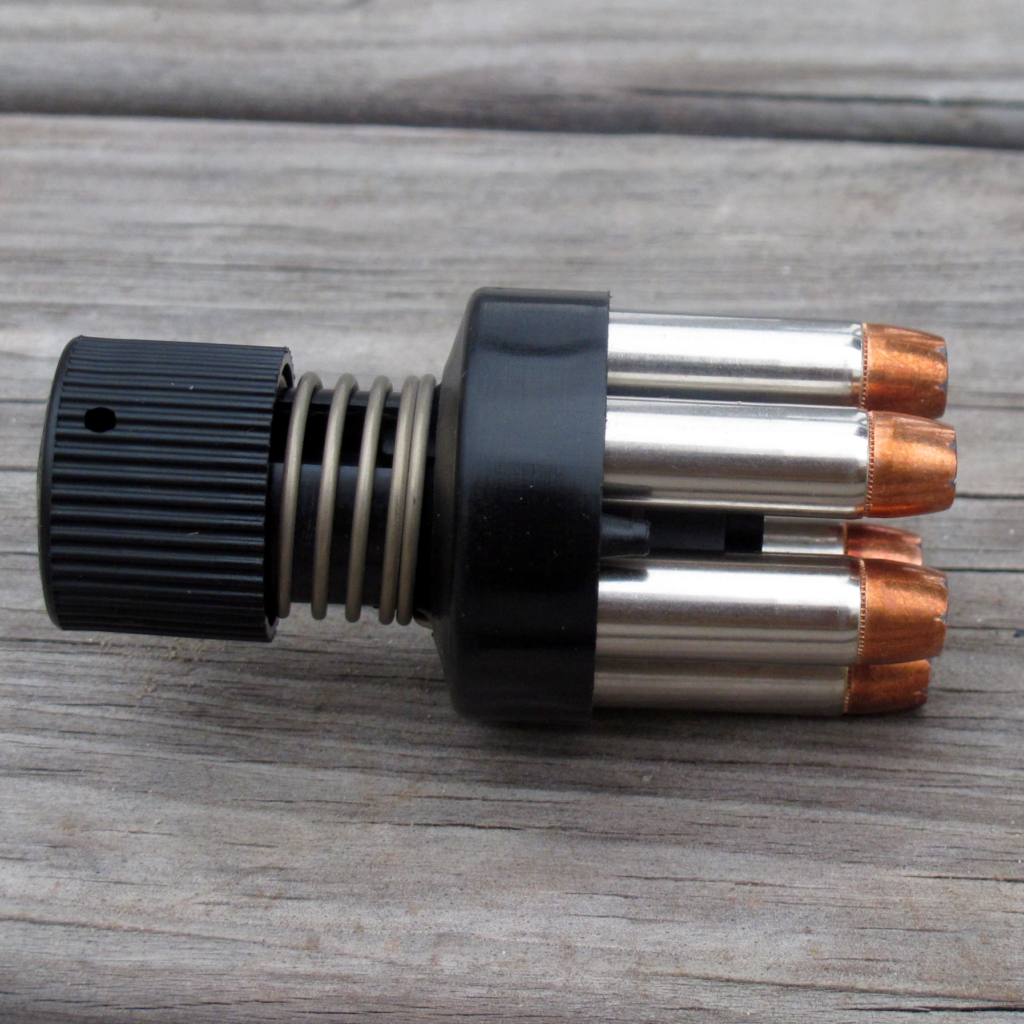 I still don't have as much experience with this loader as I do with the S.L.V., but I'm working on it. Overall I find the Jetloader speedloader easy to use, due largely to its similarity with my preferred loader.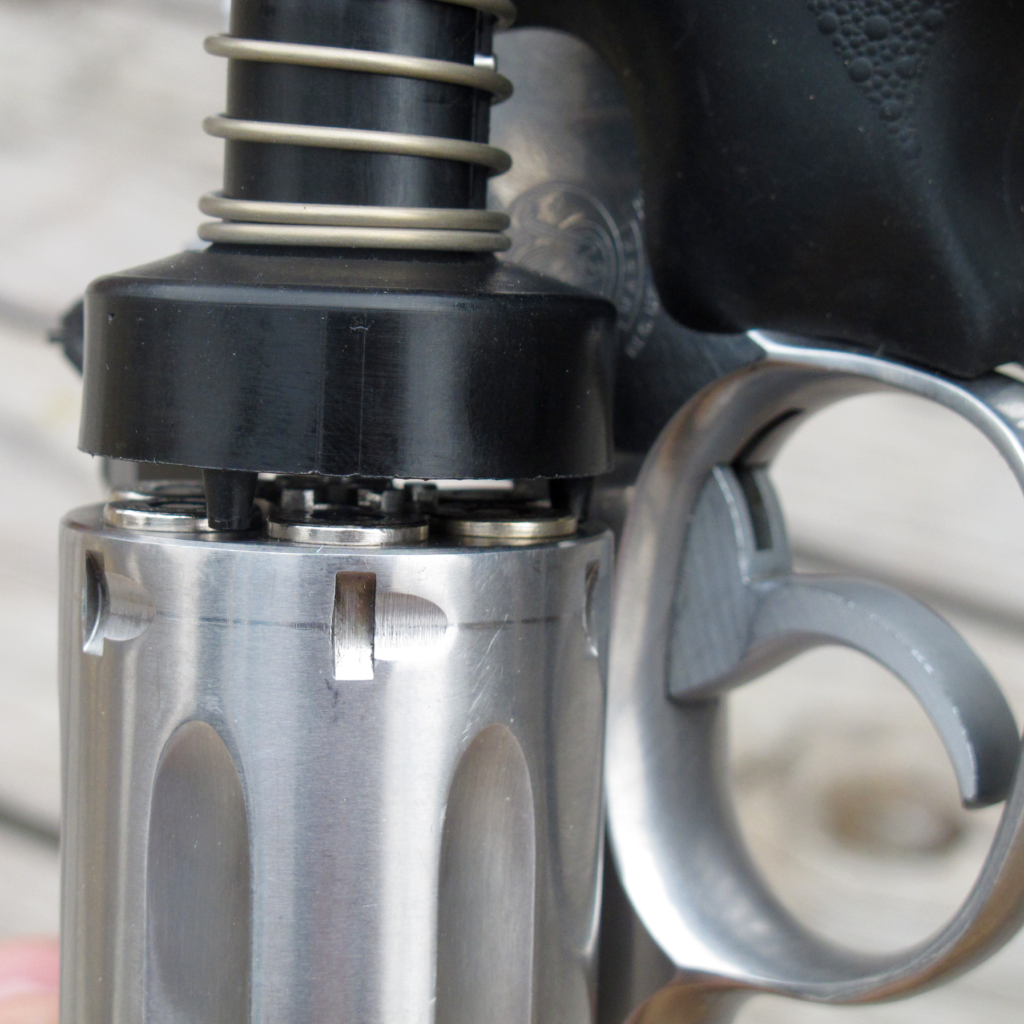 Availability: The JetLoader is currently available in three models: JetLoader J, Jetloader K, and JetLoader L. As you can imagine, the "J/K/L" designation corresponds with Smith & Wesson frame sizes. The "J"-model works with five-shot J-Frames as well as the Ruger SP101. The K model supports S&W K-Frames, and the big one works with 6-shot Smith L-Frames and the Ruger GP100. JetLoader  speedloaders cost $25 (pistoleer.com) and lately all models have been in stock.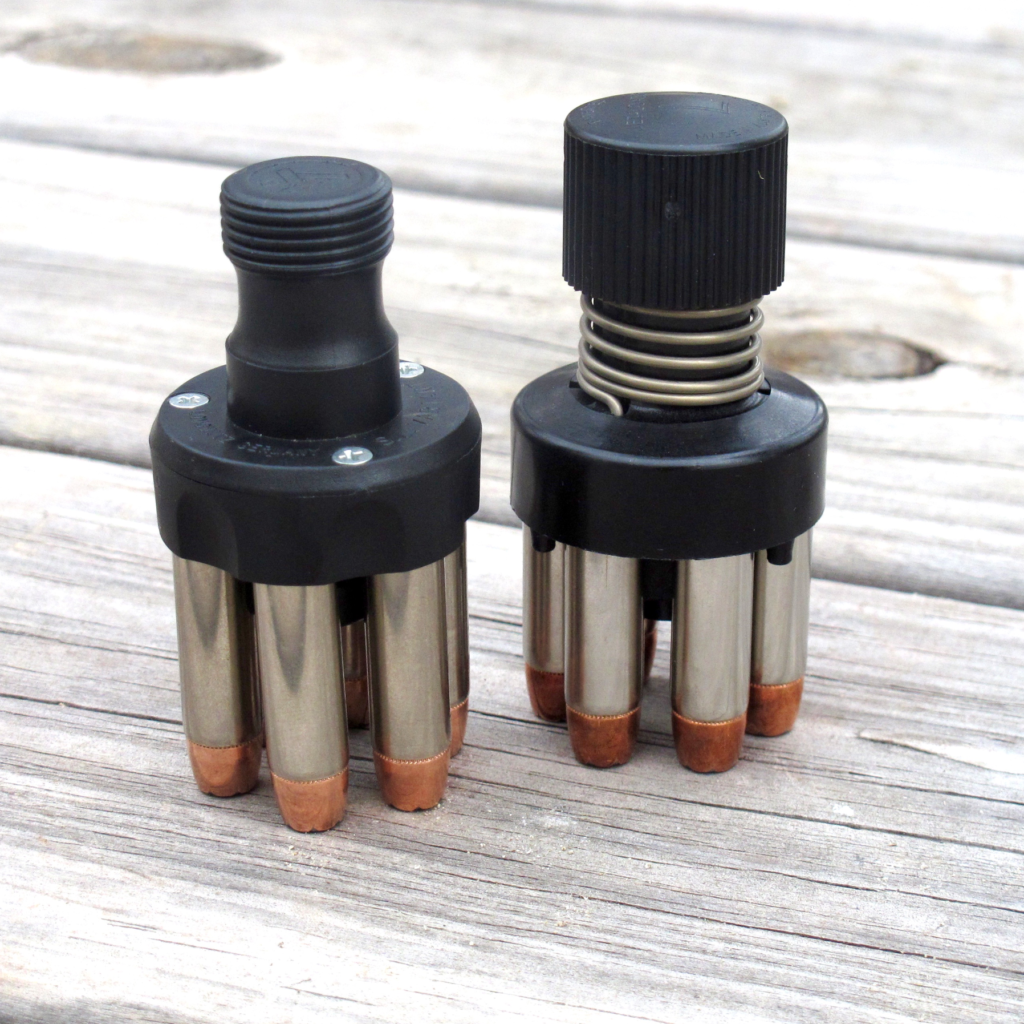 The Bottom Line
The JetLoader speedloader has become my "go-to" reloading device. Though I don't like it quite as much as the S.L. Variant, it is much more available and at a more affordable price. It isn't much larger than the S.L., and it offers positive loading, forcing each round into its chamber. If you're looking for loaders for defensive use, I am confident in recommending the JetLoader speedloader. In fact, I now carry a JetLoader on a daily basis, in addition to a Bianchi Speed Strip.
Liked it? Support RevolverGuy on Patreon!