We took a good look under the hood of the Ruger LCR a while back and also did a field report on the LCR in 9mm. Since that time, I've been doing some additional shooting with the .38 Special version of the LCR, and I'm nearing the 350 round mark.  As such, I thought it was time for me to share some of my latest observations on this innovative snubby.
Lots to like
The flagship LCR offended my aesthetic sensibilities at first, but when I gave the gun a fair shake, I realized there was a whole lot to like, there.
The most impressive aspect of the LCR for me was the trigger. As I've noted previously, that patented cam system gives the LCR and excellent trigger for a mass production gun. The pull on the LCR is sufficiently light and smooth to feel like a marked improvement on the standard, Smith & Wesson J-Frame trigger.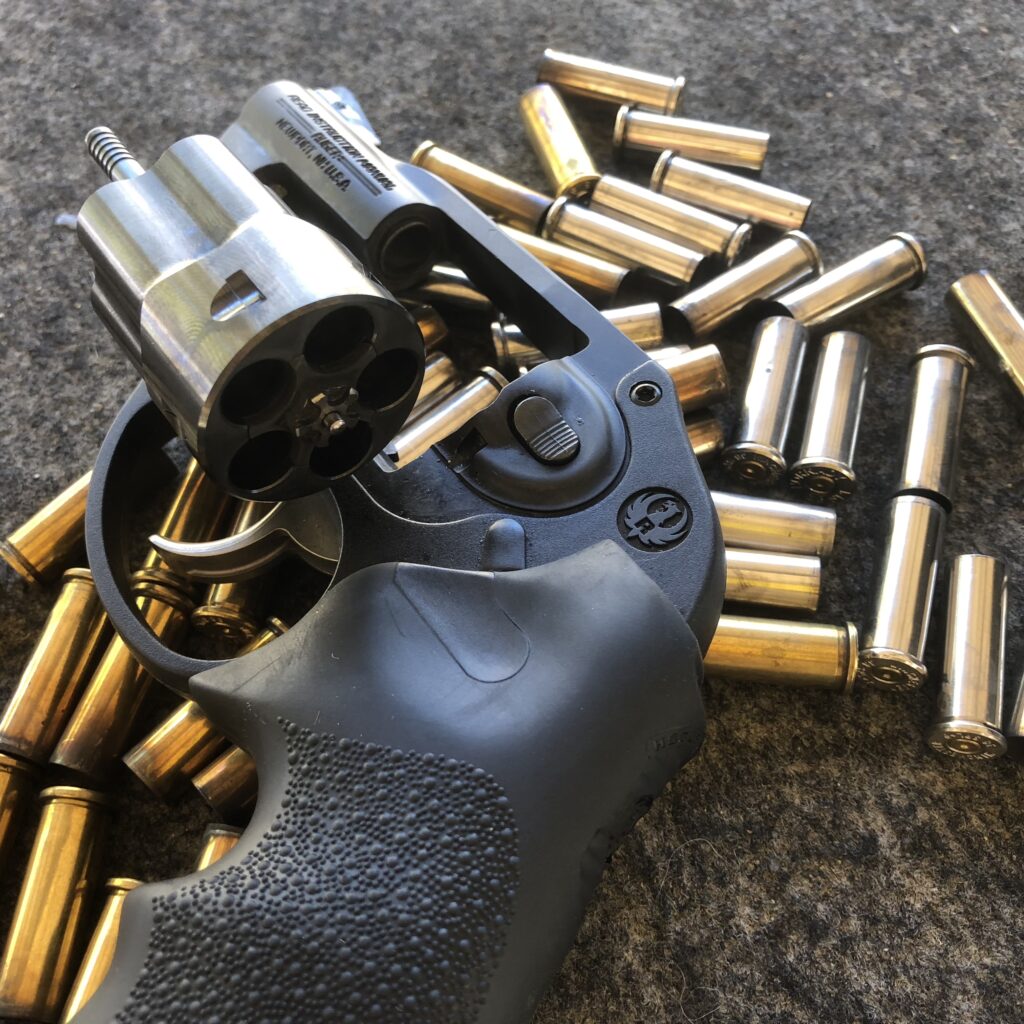 The sights on the LCR, while basic, are also better than the S&W standard. They feature a wider blade (with white highlights) and a wider notch, for a more contrasting and visible sight picture than you get with a J-Frame. I'll eventually paint the front sight orange, for greater contrast (as I do on all my guns) but the OEM sight is a step up from what you'll see on the competition.
Lightweight
One of the design objectives of the LCR was to create a lightweight revolver (the "L" stands for "lightweight," after all), and Ruger succeeded handily with this. By mating a polymer fire control housing and grip frame to an aluminum upper (which houses a steel barrel and cylinder),  Ruger managed to create a flyweight revolver that bests the aluminum-framed Smith & Wesson Airweights by an ounce or so (a .38 Special LCR weighs 13.5 ounces, compared to 14.4 ounces for a Smith & Wesson 642).
That's both a good and a bad thing, depending on your needs and perspective.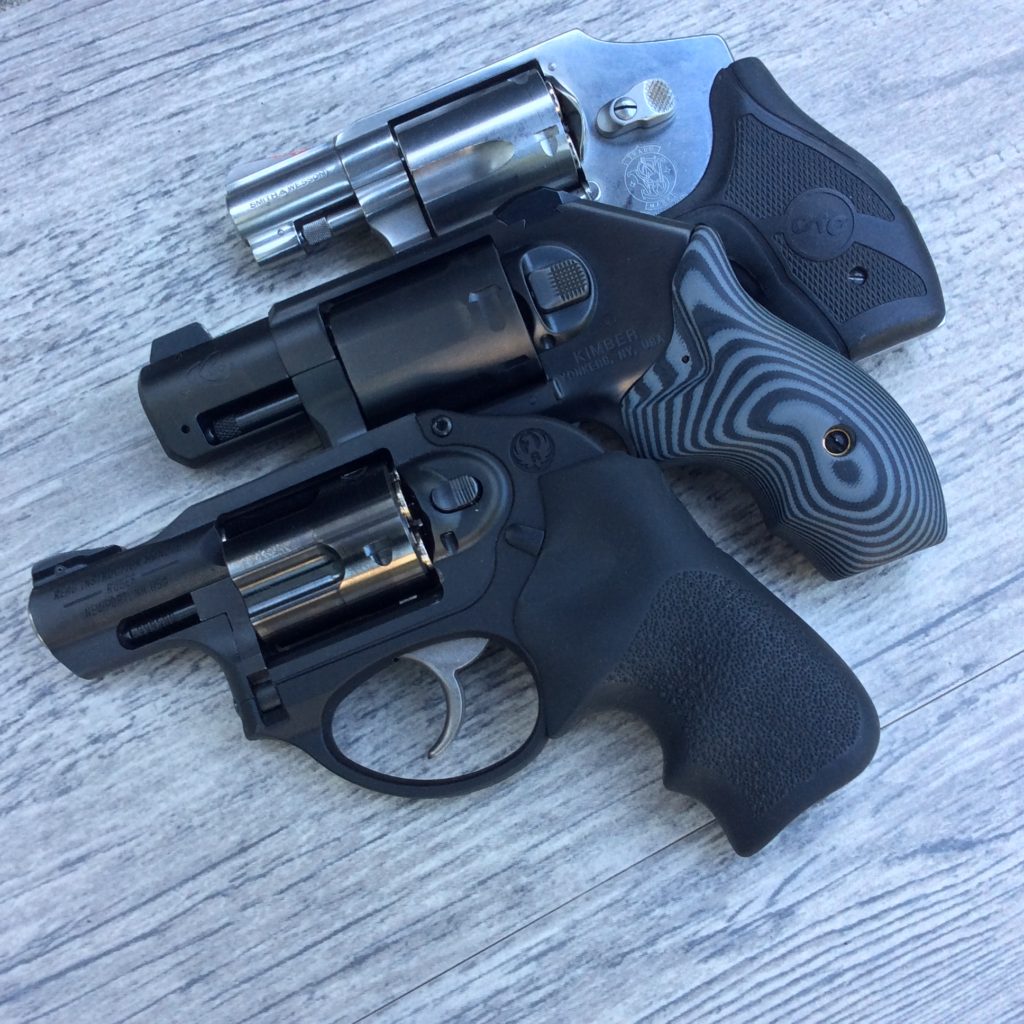 If you're looking for a pocket gun that won't drag your shorts down, or an ankle gun that won't feel like an exercise leg weight, then the LCR is your huckleberry. I know S&W makes some lighter guns with unobtanium frames and cylinders that shave even more ounces (like the 340 PD, at a mere 11.8 ounces, with a 4-figure price tag—ouch times two!), but the LCR costs less than half as much and still rates as one of the lightest snubs out there.
I was dramatically reminded of this during a recent shooting session when I switched from shooting a Colt Night Cobra (26.2 ounces) to the .38 LCR—whoa! The Ruger felt like a young boy's cap gun in comparison to the all-steel Cobra, as it does when pitted against my all-steel S&W 640 (around 22 ounces) or Kimber K6s DC (23 ounces), as well.
Bit of a beast
This exacts a price on you when you're shooting it, though.
I'm the first to admit that I'm not a big fan of recoil and my tolerance for it is relatively low. While I've successfully managed full bore, 158 grain, .357 Magnum in a steel snubby before, I don't like it and I'm not willing to put up with the nasty recoil and slow recovery for the added power margin. I stick with 130-135 grain, .38+P in my steel frame snubs and I'm quite content with the result.  Honestly, I feel like a good .38+P load is the outer limit of honest-to-goodness snubby controllability for me—at least with the abbreviated boot grips that I prefer on these guns.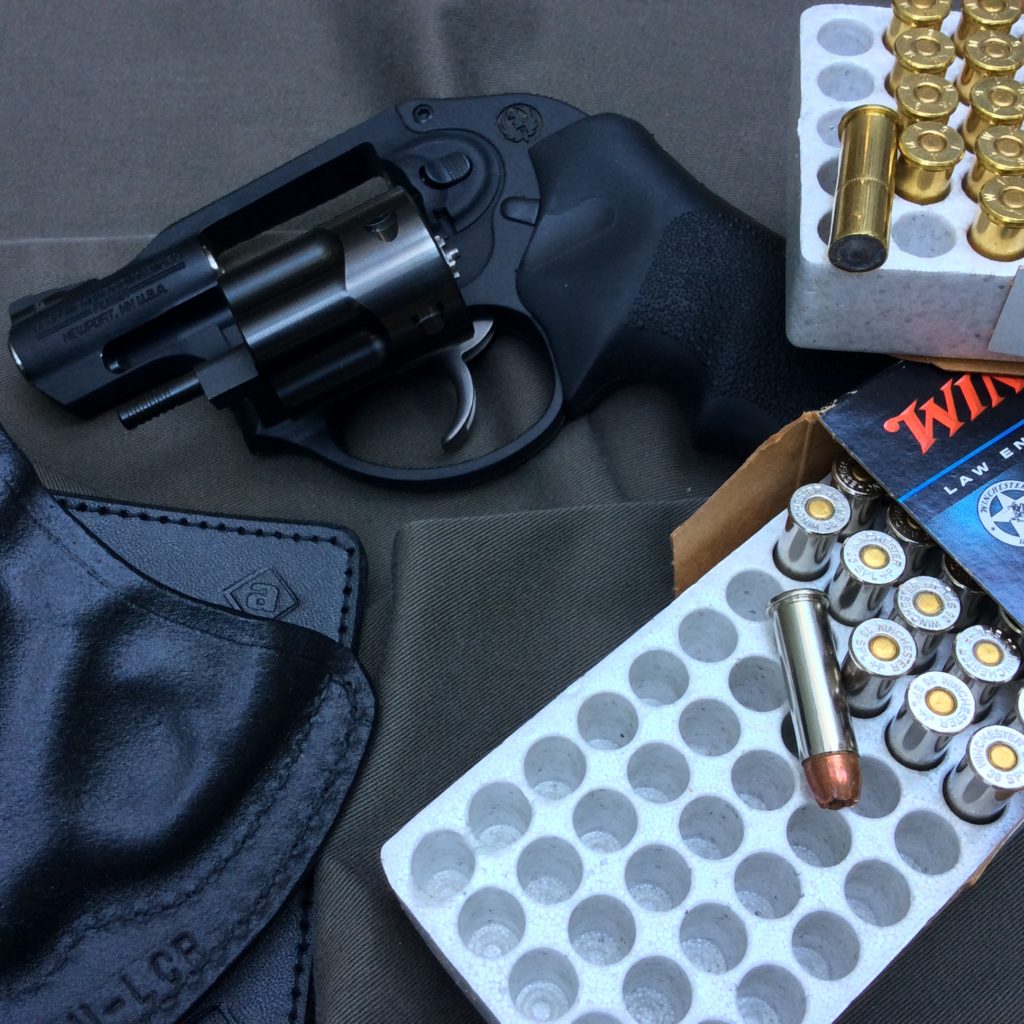 Those same .38+P loads in the LCR are a different story.  The hotter .38 Special +P loads in the polymer-framed Ruger start to feel a lot more like a .357 Magnum in a steel gun, to me–not quite as bad, but definitely closer to a .357 experience than a .38 experience.
The most objectionable part of the recoil for me was the trigger slap that I experienced. I think the LCR's trigger face is both narrow and slightly crowned, and the combination tends to focus the recoil energy on a narrow ridge, as the muzzle snaps upward in recoil. The excellent Hogue Tamer grips eliminate any discomfort in your web or palm, and the muzzle rise itself wasn't a noticeable problem, but my trigger finger felt like it was getting whacked with every round fired, and it didn't take long to get sore.  By comparison, my S&W 640 has a wider and flatter trigger face (I did have the trigger face polished by the Custom Shop, to break the sharp edges), and the gun weighs significantly more, so it's more comfortable to shoot with the same ammunition.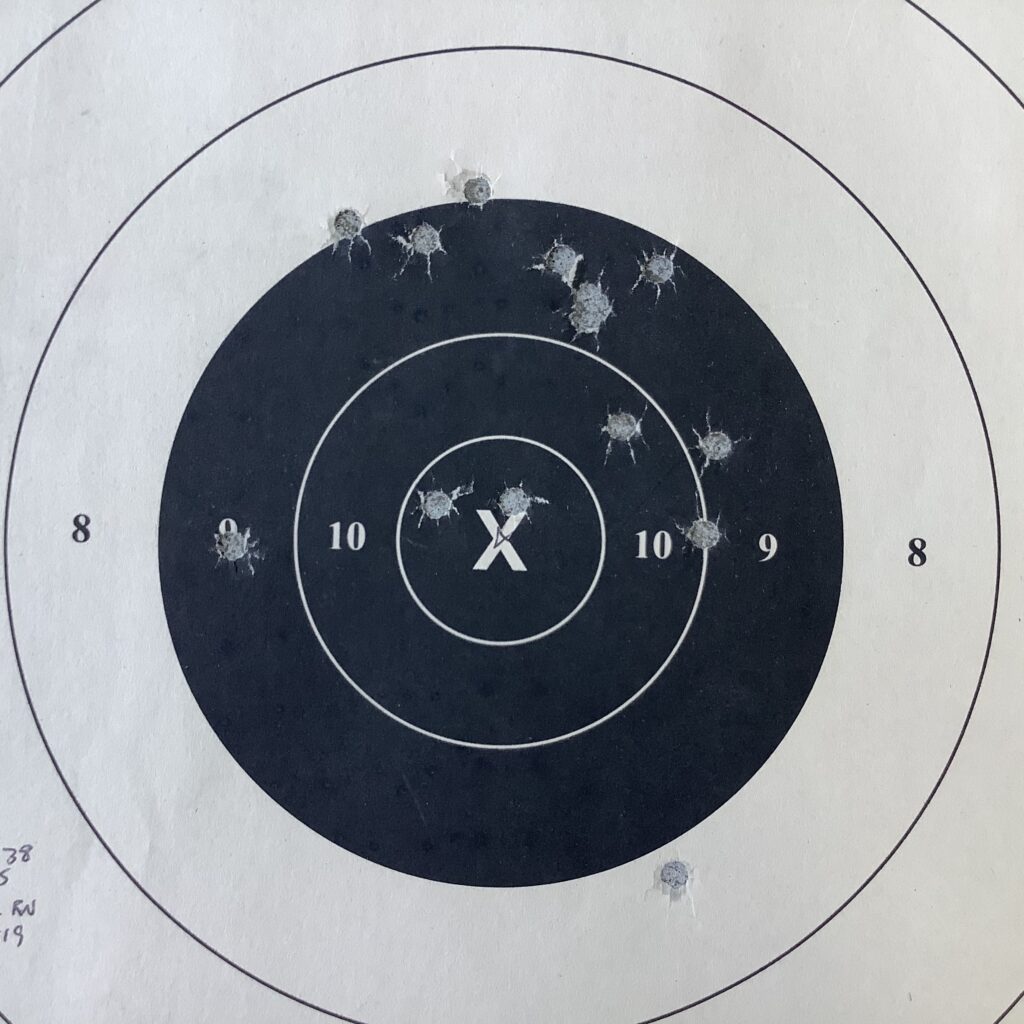 This trigger finger discomfort is guaranteed once you start to bump up to the heavier bullets. The standard pressure 158 grain and 158+P loads that I shot in the LCR weren't much fun at all. I thought they were a little much for the 13.5 ounce snub, and I was glad when I exhausted the supply I'd brought to shoot.
Ammo recommendations
For my mileage, a mild, standard pressure, 125-130 grain FMJ or 148 grain wadcutter is the sweet spot for a training load in the .38 Special Ruger LCR. You can shoot these without any drama or icepacks–especially the wadcutters. Still, this is not a shoot-it-all-day-long kind of gun, in my opinion. Instead, I found that I was done by the time I'd fired 75-100 rounds of training ammo in this flyweight. In fairness, I'd say that about any lightweight snub, so that's not a hit on the LCR, just a general observation about the type. I should also note that this is more than I'd expect to get out of a pocket .380 ACP in one session—score one for the round gun.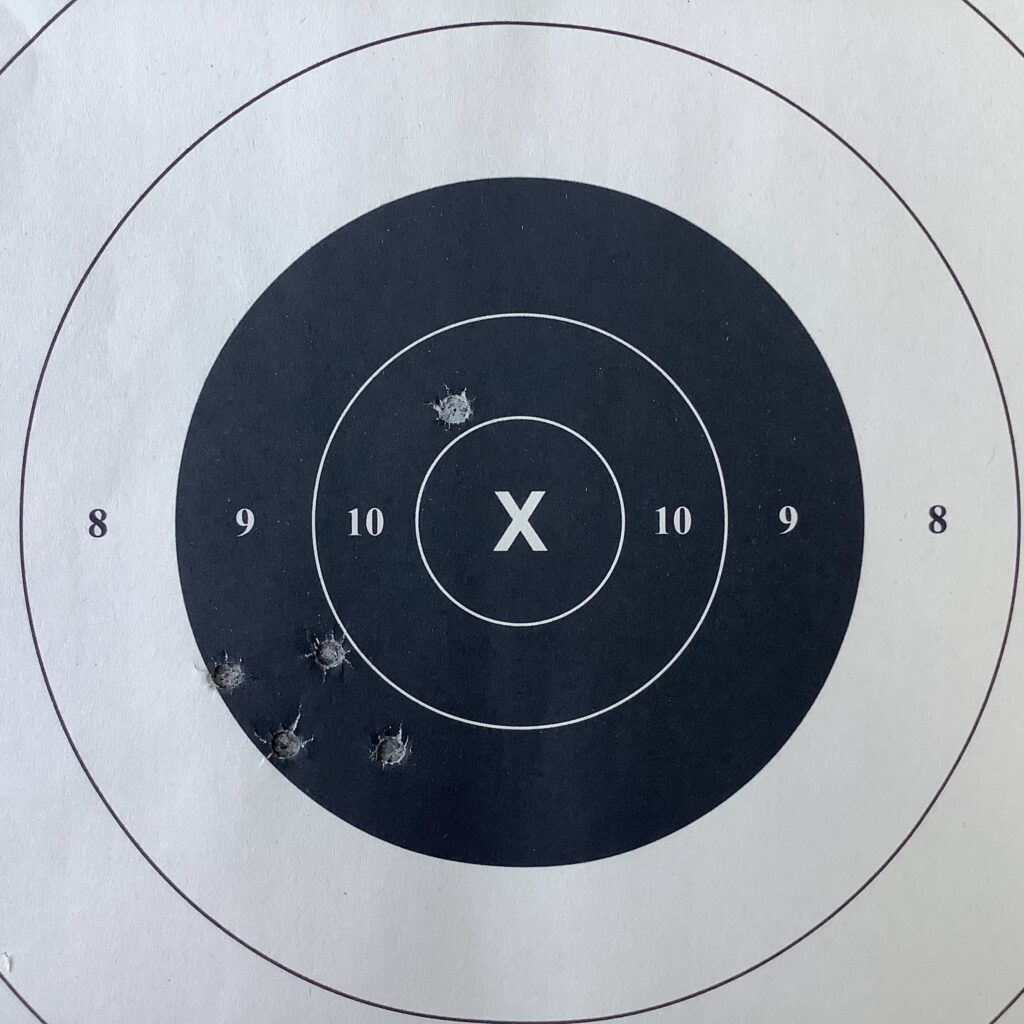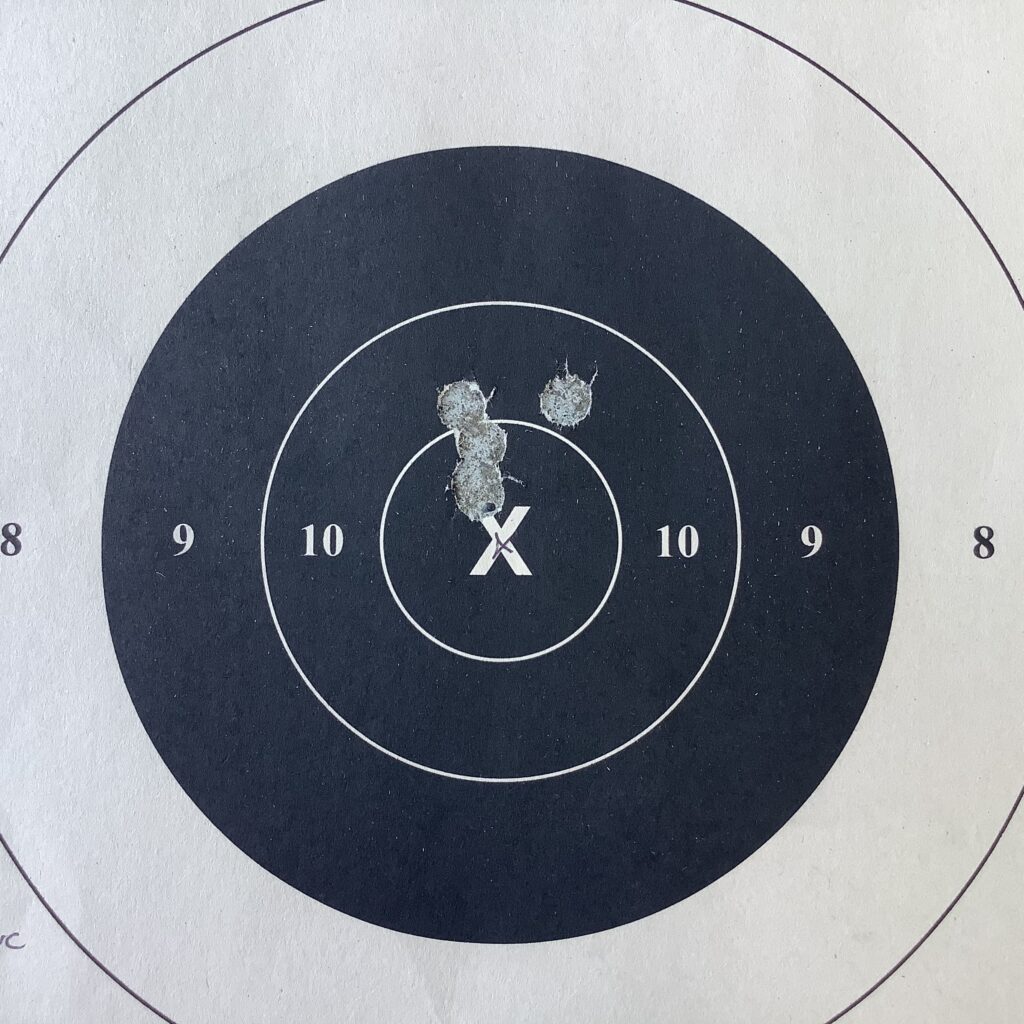 Defensive load selection gets a little more tricky in the .38 LCR. In an effort to keep the recoil low, I might have been tempted to recommend a 125 grain, standard pressure, JHP load, but with the passing of the Federal Nyclad and the Speer Gold Dot (the #53722 load, which doesn't seem to be catalogued any longer, even on the LE side), the only choice I'd consider would be the Hornady 125 grain XTP American Gunner. It probably won't open up much out of a snubby, but it should go deep enough.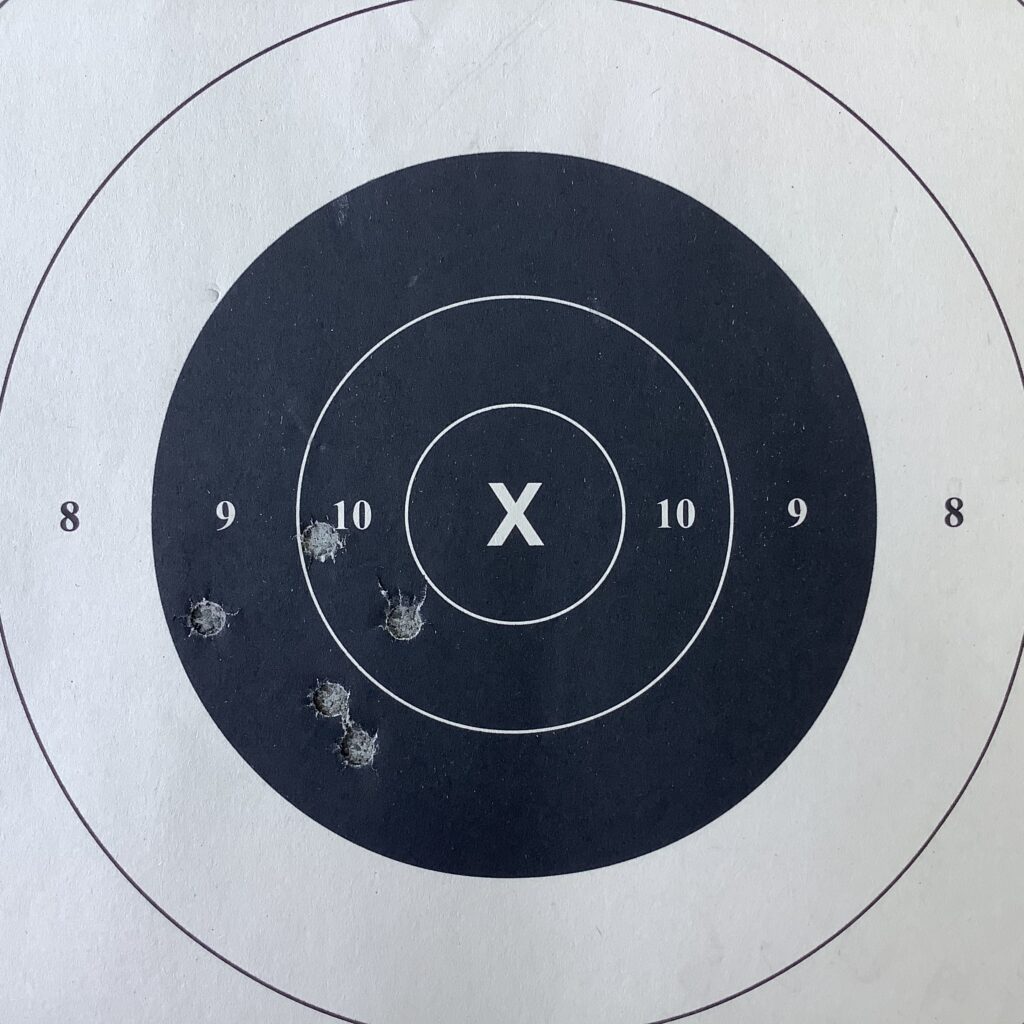 If you can accept more recoil, you can go with a number of 125-135 grain +P loads out there, and they'll work OK for most of you. I shot the Winchester 125+P Silvertip,  the Speer 135+P Gold Dot, and the Winchester 130+P PDX1 (the softest shooting of the bunch), and found they represented the upper limit of acceptable recoil in this light gun.  I'm guessing the Federal 130 grain +P HST,  Federal 129 grain +P Hydra-Shok, CorBon 125+P Self Defense, and Federal 120 grain +P, Personal Defense Punch would be much the same. I've shot the Winchester PDX1 into bare, 10% calibrated gelatin before, and know it punches about 9.25″ deep, and opens up to about 0.60″, which is pretty good from a snubby.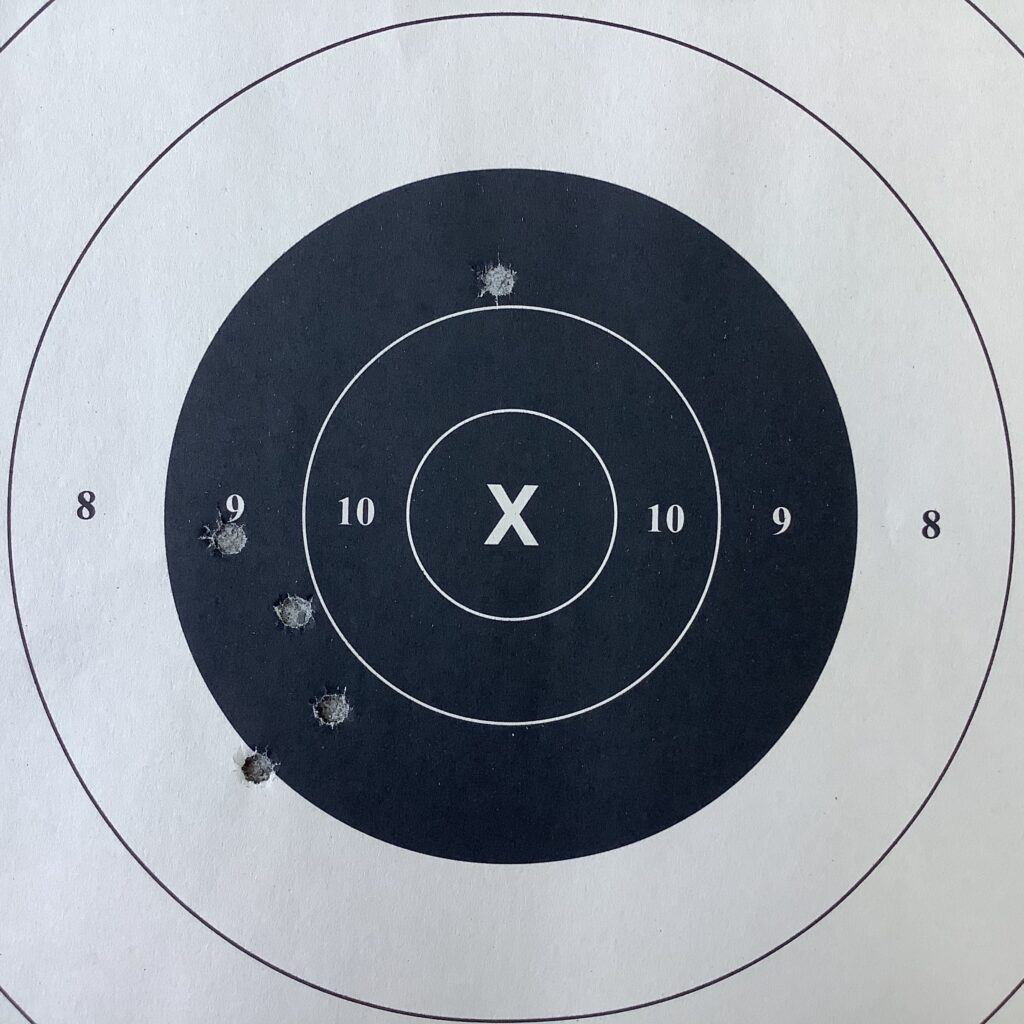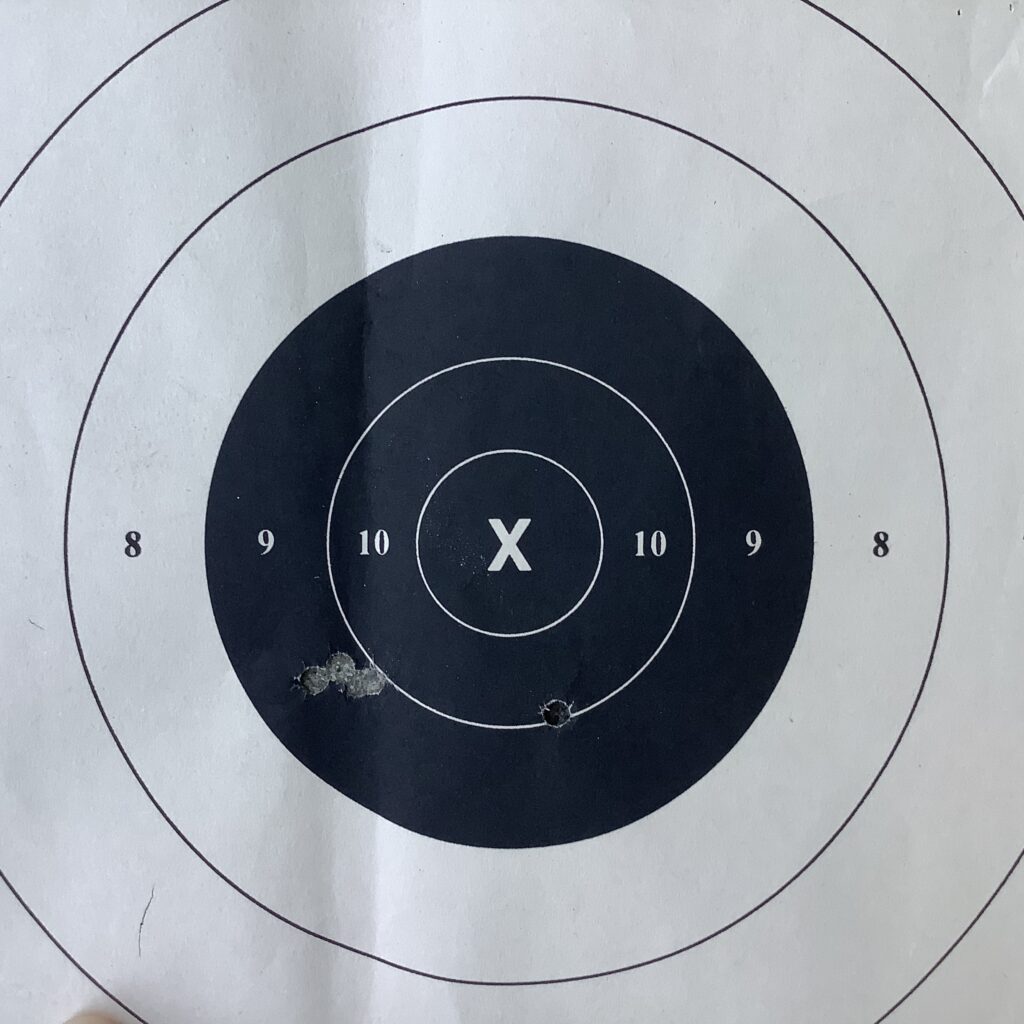 Recoil wise, I think most shooters will be happiest with lighter bullets in the .38 Special LCR.  Standard pressure options to look at would be the Federal 110 grain, Personal Defense Hydra-Shok Low Recoil, the Winchester 110 grain Silvertip, the Hornady 90 grain, FTX Critical Defense Lite, and the Hornady 110 grain, FTX Critical Defense. I shot the latter two cartridges in the .38 LCR and thought the recoil was easy to control, but they hit about 2.5″ to 3″ low at 10 yards. Based on previous work with these two rounds in the lab, I know they'll go about 8.75″ (90 grain) to 9.75″ (110 grain) in bare, 10% calibrated gelatin, and open up to around 0.50″ wide.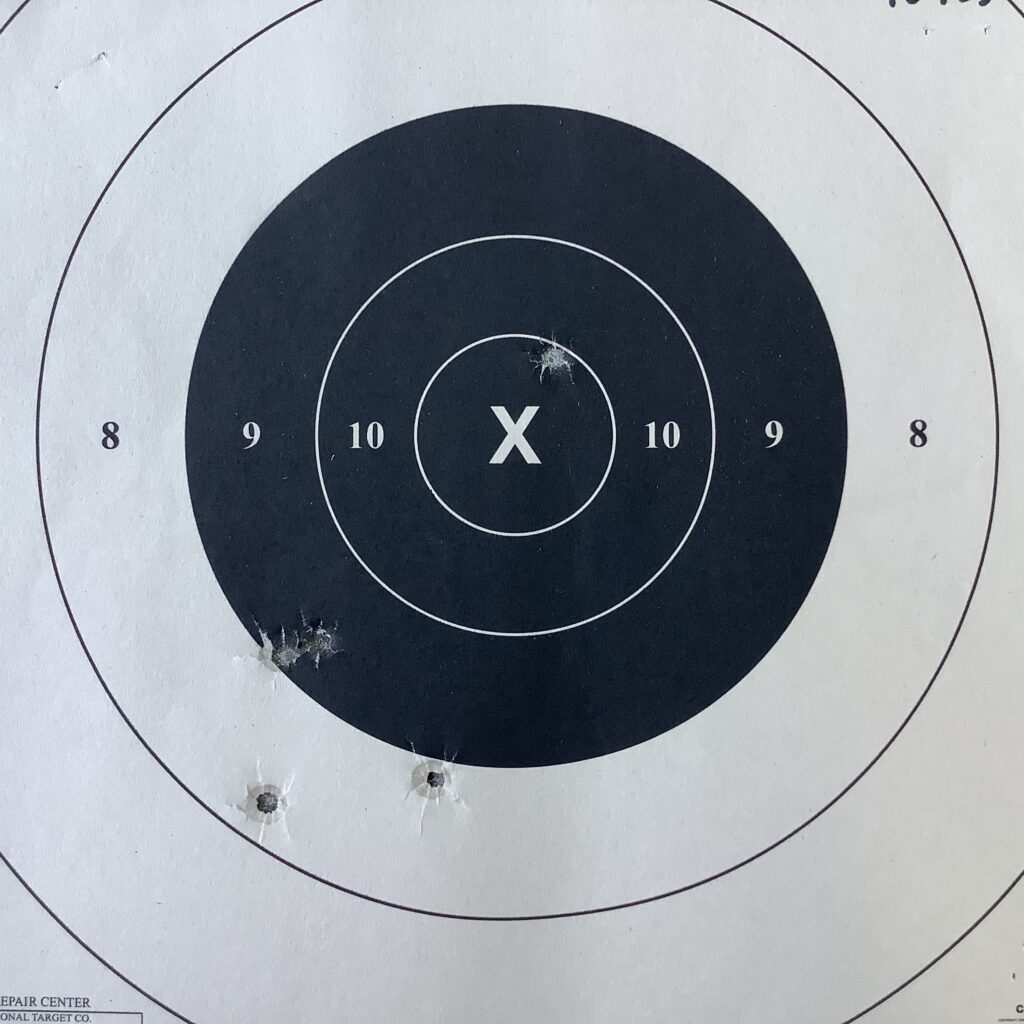 You can also bump up to a +P load in the lighter bullets. CorBon makes a 110+P using a standard JHP bullet in their Self Defense line, and Hornady makes a 110 grain +P FTX Critical Defense that would be worth a look.   I shot the CorBon 110+P DPX in the .38 LCR and thought it was the lightest kicking JHP of any that I tried. It also shot to the point of aim as well.  When I shot the 110+P DPX in the lab previously, it expanded to about 0.57″ and went 10.75″ deep into bare, 10% calibrated gelatin. The DPX doesn't recoil too much, hits where you want it to, and delivers good terminal performance–with characteristics like this, it would be my preferred JHP choice for the LCR.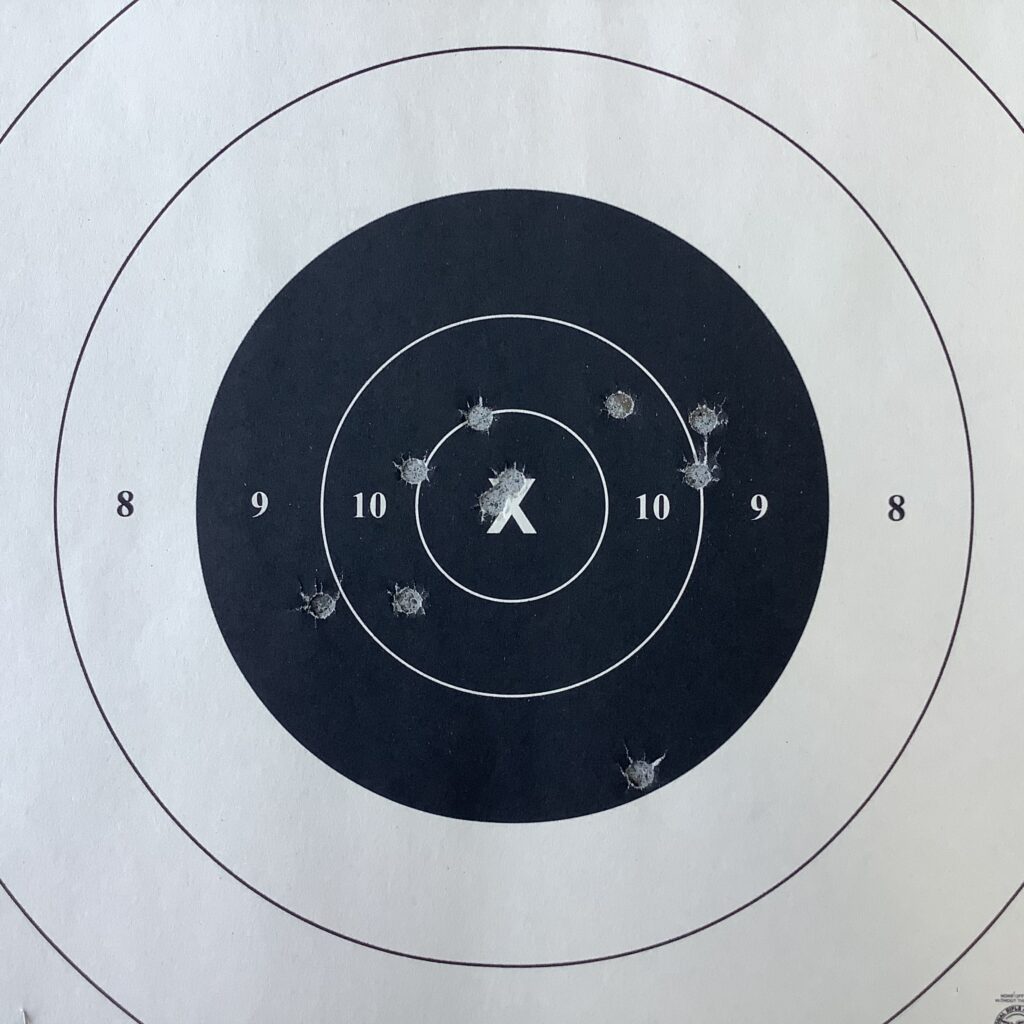 Honestly though, I'd be pretty darned happy without a JHP at all, and carrying 148 grain wadcutters in the LCR. They shoot like pussycats, hit right to the sights, and cut nice, clean holes that go deep in calibrated ordnance gelatin.  What's not to like, outside of a blunt profile that makes reloading a little tricky? You can solve that little issue by filling the cylinder with wadcutters, and your speedloader or strip loader with a JHP round like the DPX, which feeds more easily—chances are extremely good that you'll never have to load them on the clock under duress, anyhow.
The metric Ruger drops a hint
When I shot the 9mm LCR for the first time, I was honestly quite astounded by how well the tiny gun handled the potent cartridge. The 9mm beats the .38 Special for energy and I expected more kick from the Metric Ruger, but it was noticeably more controllable than shooting the .38 Special LCR with equivalent loads (such as standard pressure, 124 grain, 9mm versus 125+P .38 Special). It didn't beat my trigger finger up, either.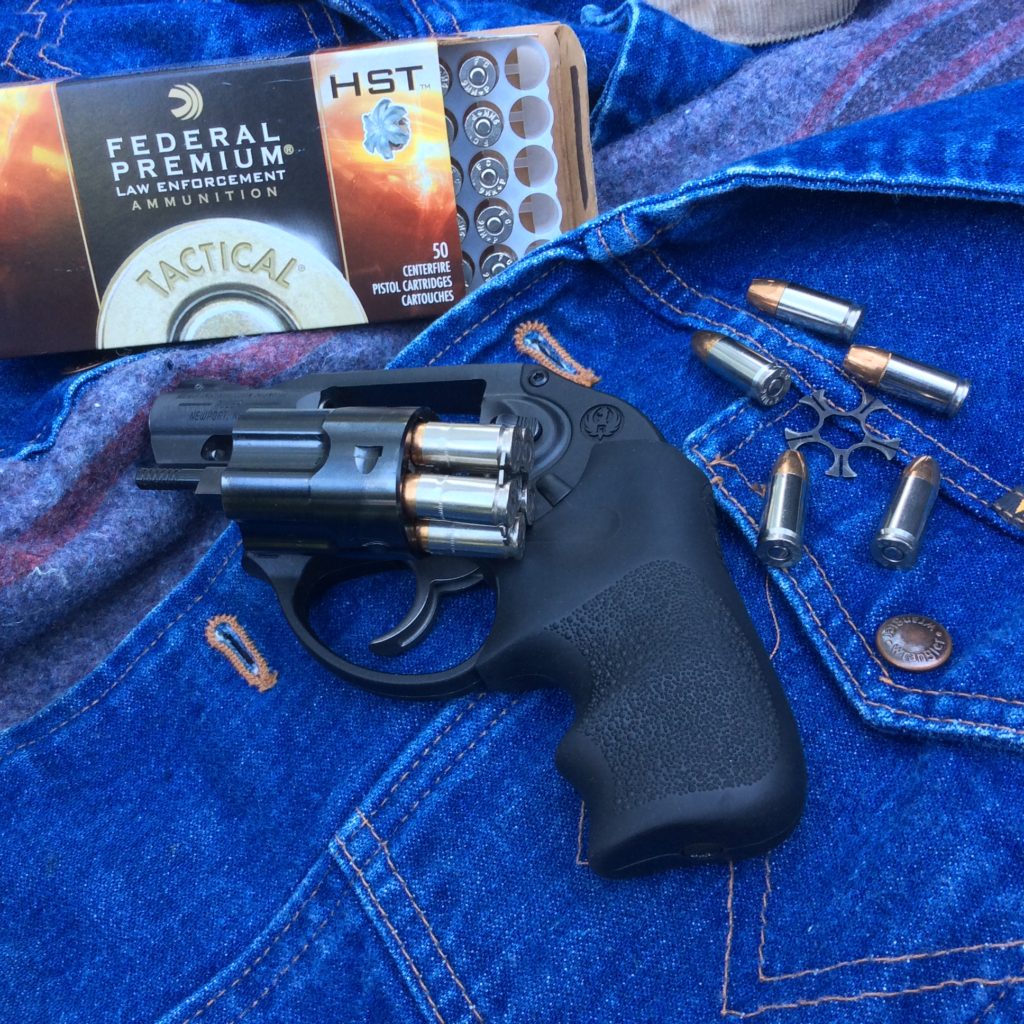 I attribute this to the fact that the upper receiver on the 9mm LCR is made of stainless steel, instead of aluminum. That adds about 3.7 ounces to the 9mm version, and I think it makes all the difference when it comes time to pull the trigger. The heavier 9mm LCR really shoots great.
Magnum Force
This experience has me thinking about the .357 Magnum version of the LCR, which also has a steel upper. Honestly, I think this could be the best caliber choice for someone considering the LCR as a carry gun.  As with the 9mm, the heavier frame would neatly tame even the hottest .38 Special loads, and maybe even get you into the realm of the "light Magnum" loads like Speer's 135 grain, Gold Dot Short Barrel Personal Protection .357 Magnum that Justin favors in his steel S&W 640 Pro.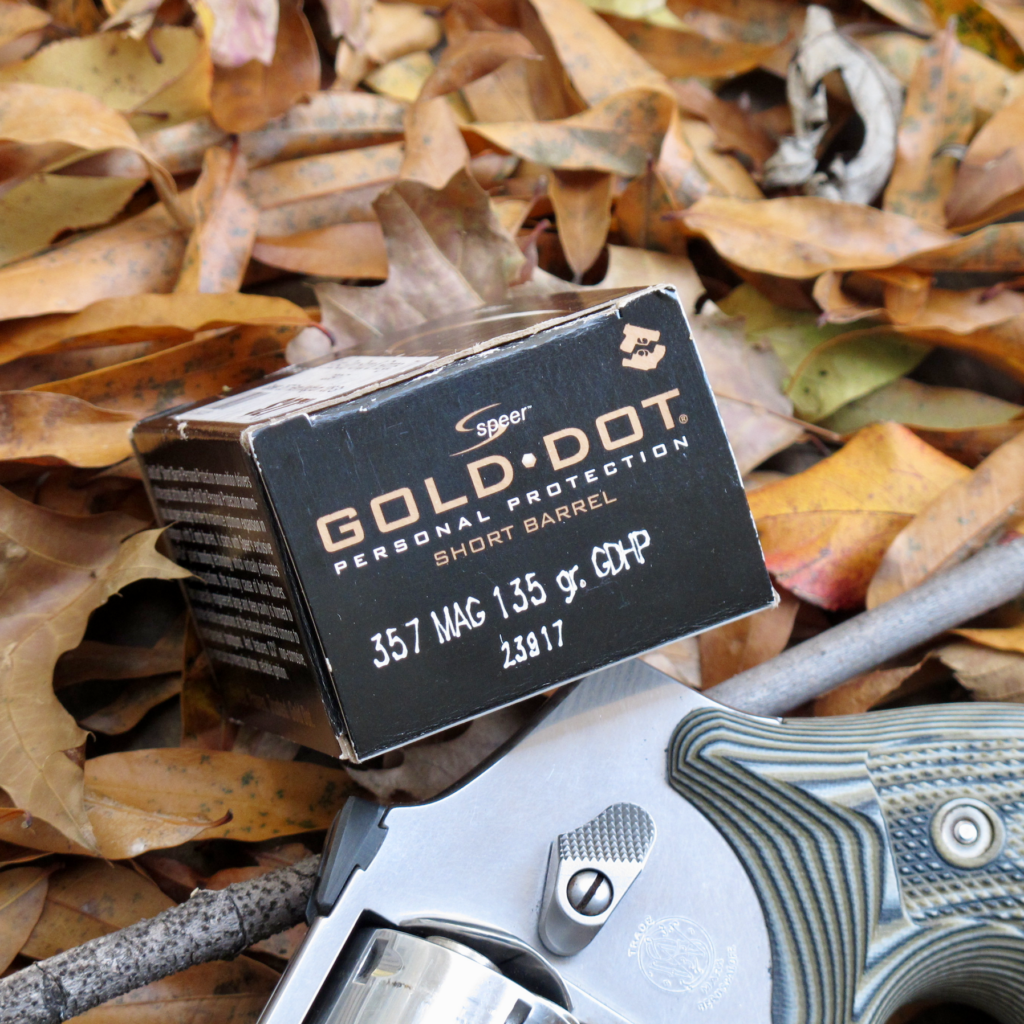 Importantly, the .357 Mag LCR would put you back into the world of rimmed revolver cartridges, making the sometimes problematic, awkward and fragile moon clip unnecessary. Although you can find ways to do it, carrying a reload in a speedloader or strip loader would be much easier than packing a loaded moon clip around.
At 17.1 ounces, the .357 Mag LCR would be 3.6 ounces heavier than the 13.5 ounce .38 Special LCR, but that wouldn't bother me a bit. I've never had a problem with my (roughly) 22 ounce, .38 Special S&W 640, so the .357 LCR's extra weight (in comparison to the .38 Special LCR) wouldn't phase me a bit.
Yeah, but . . .
Somewhere out there, is a RevolverGuy who's talking to his computer screen about the .327 Federal Magnum LCR being even better, because it has a sixth round. The .327 Fed Mag is certainly a capable round, and I wouldn't argue about the extra capacity being a benefit, but my experience with the .327 Fed Mag is that it's no slouch in the recoil department!  It really deserves the Magnum title, and I'd be much happier shooting it in the all-steel, 27 ounce, SP101 than the hybrid LCR.
Additionally, my experience is that .327 Fed Mag ammo is still much harder to come by than .38 Special or .357 Magnum loads, and usually more expensive, too. As I write this, we're presently in the middle of yet another ammunition crisis, prompted by unstable political and social conditions, and I don't envy the person who needs to find a supply of .32 caliber ammunition (including .32 Short, .32 Long, and .32 H&R Magnum substitutes) that was already hard enough to find before our economy was needlessly shuttered, and our major cities erupted in rioting.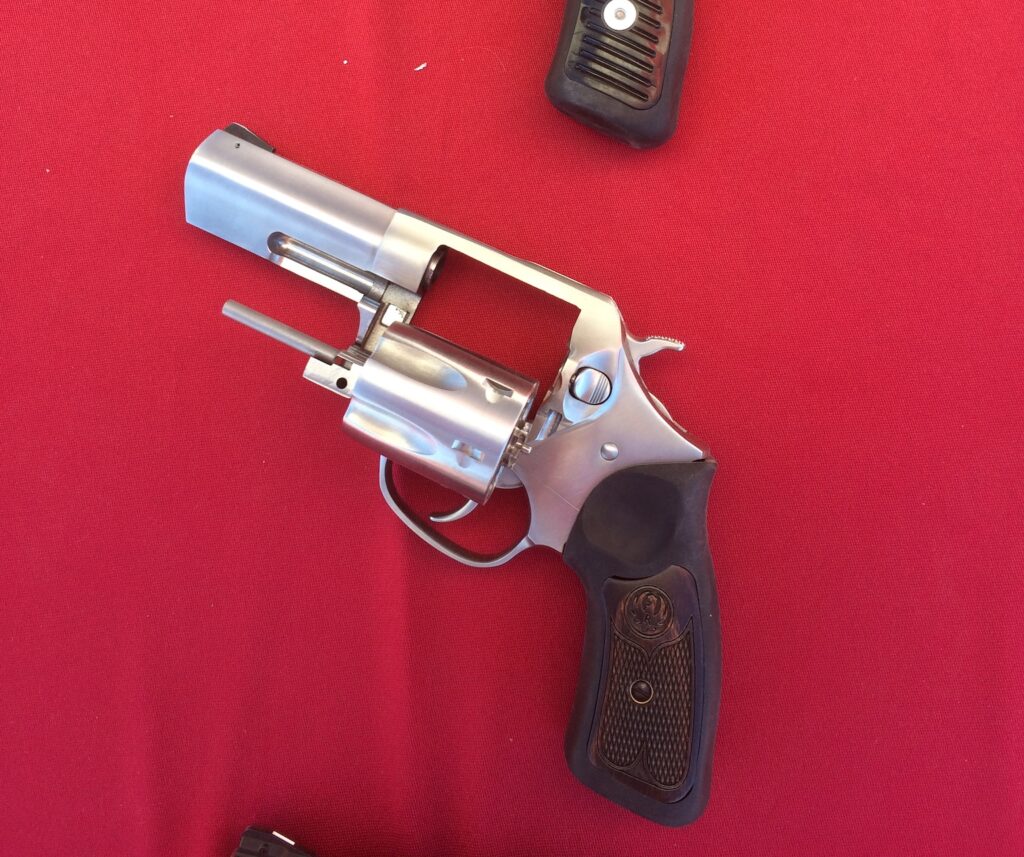 If the .327 Federal Magnum works for you, and you've managed to lay in a good enough ammo supply to ride out the bumps, then please proceed with my hearty blessing, but I think the .357 Magnum LCR gets my vote as the "Everyman" version of the LCR, and I'll be looking to swap my .38 Special version for one down the road, I think.
That doesn't mean the other LCR chamberings are bad choices—far from it! The rimfires have their place, and the 9mm is an excellent choice for someone who shoots a lot of 9mm, or needs a 9mm revolver to back up a 9mm pistol being carried as a primary gun, but I think the .357 Magnum just makes the most sense as an all-around choice.  So, if you're in the market for an LCR, I'd really encourage you to look at the .357 Magnum one, absent a compelling reason to go with another caliber.
Wrap up
The .38 Special LCR broke new ground for Ruger and it's a heck of a gun. They really did great work on this one.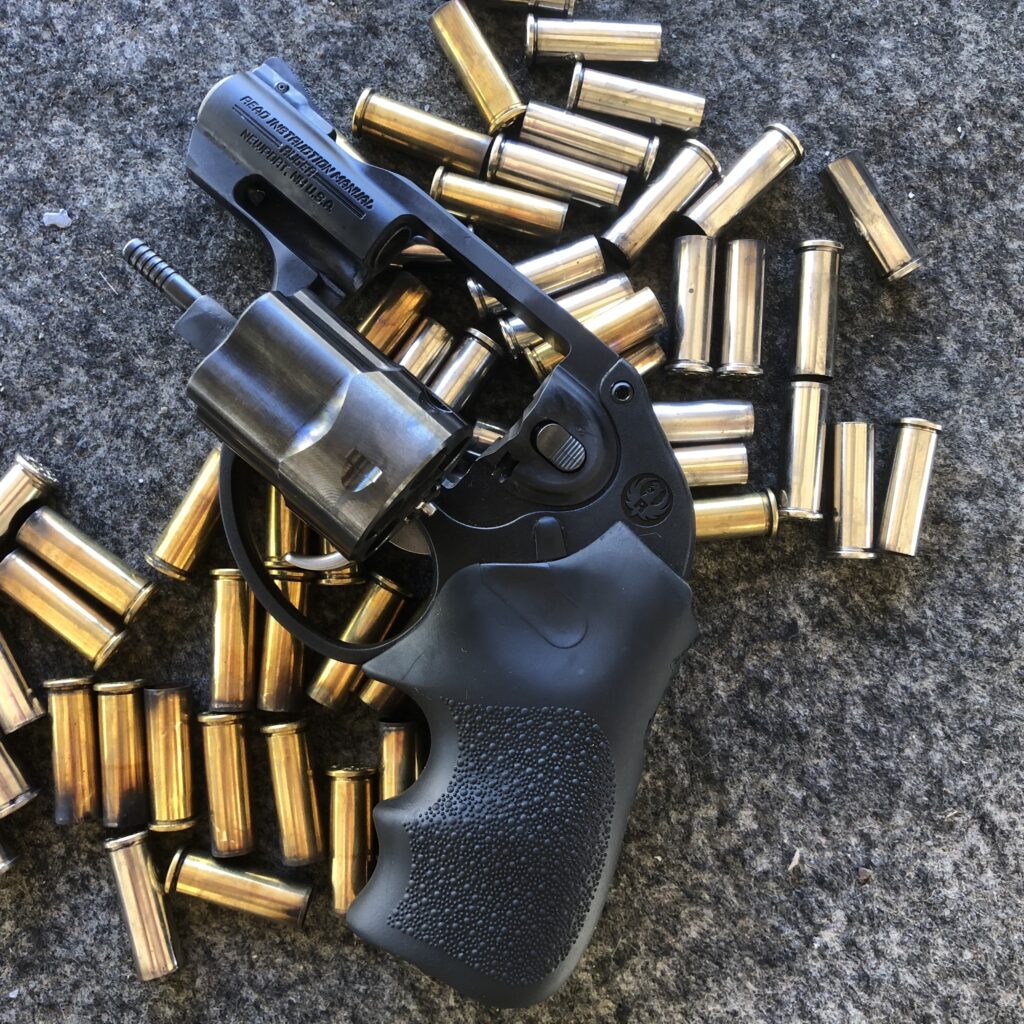 Small frame revolvers have always been a compromise game, where you have to carefully balance pros and cons. If light weight is a priority for you, and you're comfortable with a little more recoil (or shooting a lighter load), then the .38 LCR is really a dandy of a choice. If you're a little more concerned about recoil attenuation though, I'd encourage you to check out its big brother, the .357 Magnum LCR–the heavier frame should make you happier.
Whichever LCR you choose, enjoy shooting it, and stay safe out there, especially in these crazy times!