In theory, theory and practice are the same. In practice, they're not. In theory I should be able to carry a speedloader reload for my wheelgun and use it effectively. Over the last 28 or 30 months, I've spent a massive amount of time thinking about reloading the revolver. I've worked with just about every speedloader on the market (and some that aren't), and I've spent a good amount of time working with reloading techniques. And I've used a bunch of speedloader pouches, including some that haven't yet been reviewed here.
In practice though, I've found that carrying a speedloader isn't as easy as it ought to be. Even though I've bought into this old line of logic: "the speedloader isn't any wider than the revolver it fits. If you can carry the revolver, you should be able to carry the speedloader!"  Sounds good in theory, right?
The Problem(s)
Carrying a speedloader boils down to finding a pouch that carries it well. Most of the current offerings on the market suffer one of three issues. The first is that they create a rather large, unsightly bump on your side. This is the complaint most frequently uttered about speedloaders holders. The second complaint (my complaint) is that some loaders don't do this, but they aren't all that easy to reload from. This is my experience with the DeSantis Second Six; it holds the loader well, but the snapped top is slow to use (not to mention it only works with "twistie" loaders).
The final complaint I can lodge against these reload pouches is that they carry the loader too high on the belt with nothing for ballast. This is the case with the Safariland Split Six and even the Jox Loader Pouches I reviewed a long while ago. Though these pouches both holder the loader well, the weight of the ammo tends to cause these loaders to roll forward. This problem seems to become more pronounced throughout the day, and with more sitting, where the body tends to push them out naturally. I like both of these pouches an awful lot, but they just aren't quite there for my own day-in, day-out use.
The Solution?
I was very excited a few months ago when I discovered the Galco Walkabout. I thought this would be an answer to my problems because it carries the reload on the right (and correct) side of the body, and it carries it inside the waistband. The holster itself was a failure, but it got my gears turning. I have long noticed that (when viewed from above) there is a conspicuous gap between my body and my pants at the leading edge of the holster. It seems like a speedloader would fit well there, but… Why aren't there IWB speedloader pouches on the market?
It seemed like a good idea, so I reached out to RevolverGuy (and friend of RevolverGuy.com) Nick Jaques from Jox Loader Pouches. Though they don't completely satisfy my concealed carry needs, I have been nothing but impressed with Nick's innovative speedloader holders, and he was happy to work with me on this little idea. What he came back with was an impressive proof-of-concept, and what I consider to be cutting-edge revolver technology!
JOX IWB speedLoader Pouches
Back in January I received a package from Nick. I opened it up, dumped it out, and found a plastic bag marked "Frankenpouch". The bag contained my coveted reload holder. I wasted no time and grabbing my Jetloader and slapping this baby on.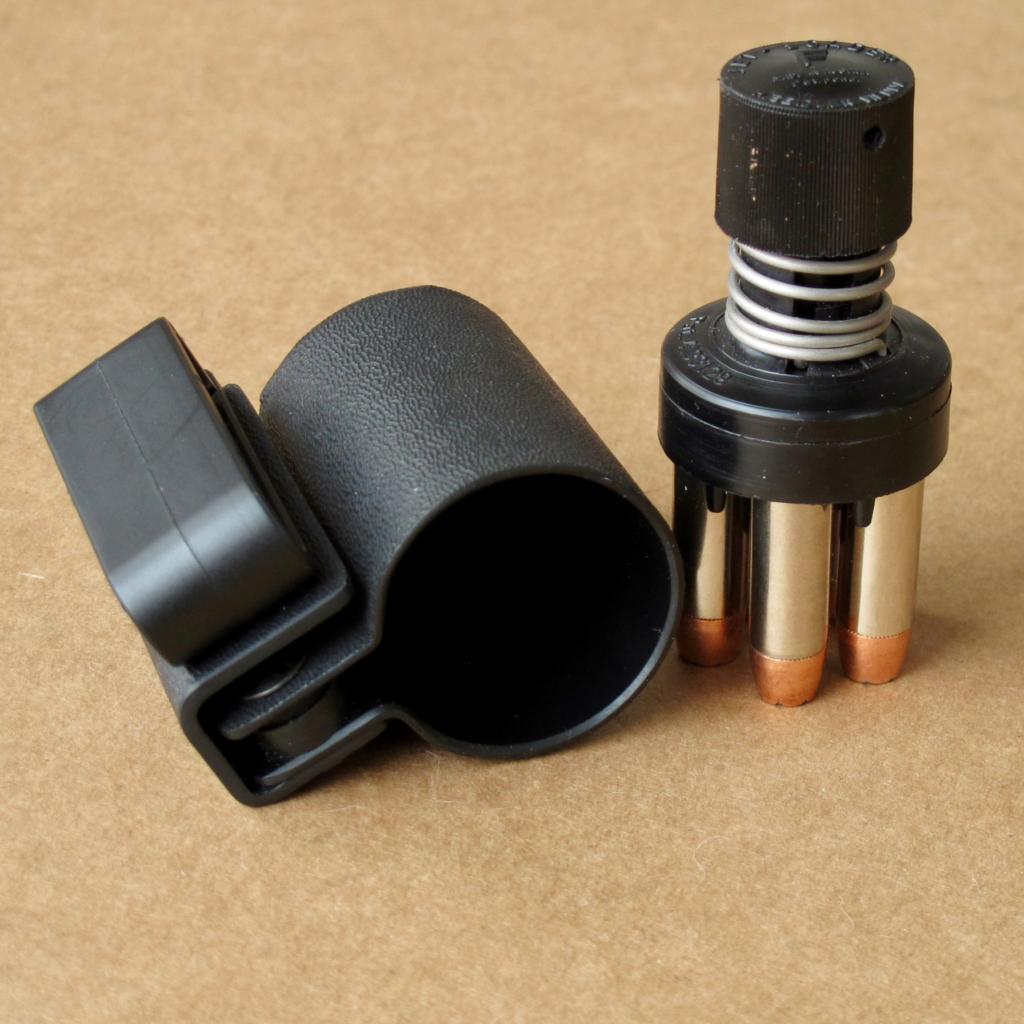 The pouch consists of a simple Kydex tube that covers the full body of the loader, and accommodation for a belt clip. It only works loaders with a usable "handle" like the S.L. Variant and the Jet (another reason to recommend these models in my opinion). The pouch sits deep in the beltline, with the loader's handle protruding above the belt, which still leaves plenty of loader to purchase.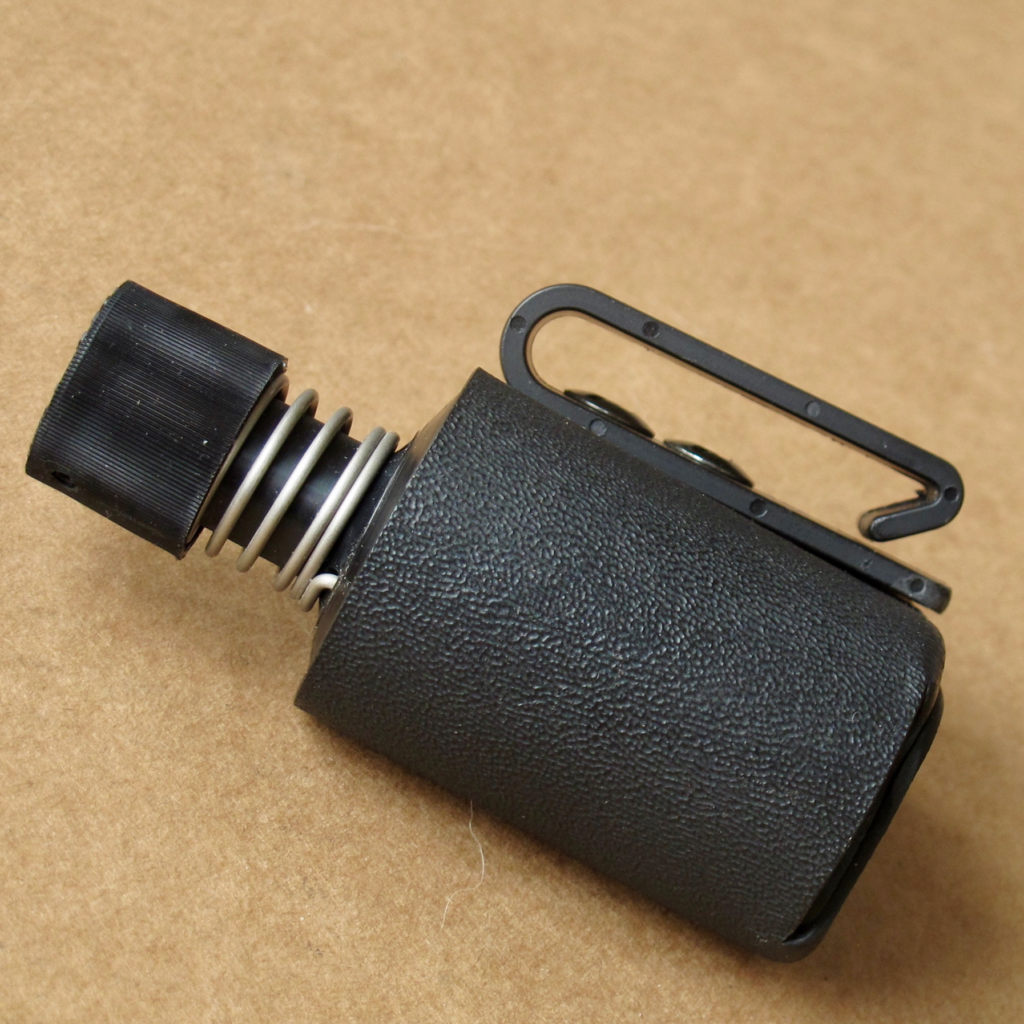 I've carried Nick's pouch for a couple of months now…at least every day that I've carried a revolver (that's another story!). I've found that though this isn't the most refined pouch (it is a prototype, after all) I can reload out of it as quickly as I can with any concealed speedloader holder. In fact, in some cases I can reload faster. The low ride of this loader lessens the likelihood of my shirt-tail fouling on the pouch when sweeping the concealment garment away.
The only issues I have with this pouch aren't really with the pouch itself. Regardless of provenance, I imagine I'd always run into this problem: Kydex-on-Kydex. The holster and the pouch are always rubbing directly against each other and they don't always seem to get along. Occasionally the holster will kick the pouch out at an odd angle when I sit down, and sometimes the holster gets thrown a little bit off kilter. This hasn't been enough of an issue to dissuade me from carrying this holder, but it does demonstrate room for refinement of the concept.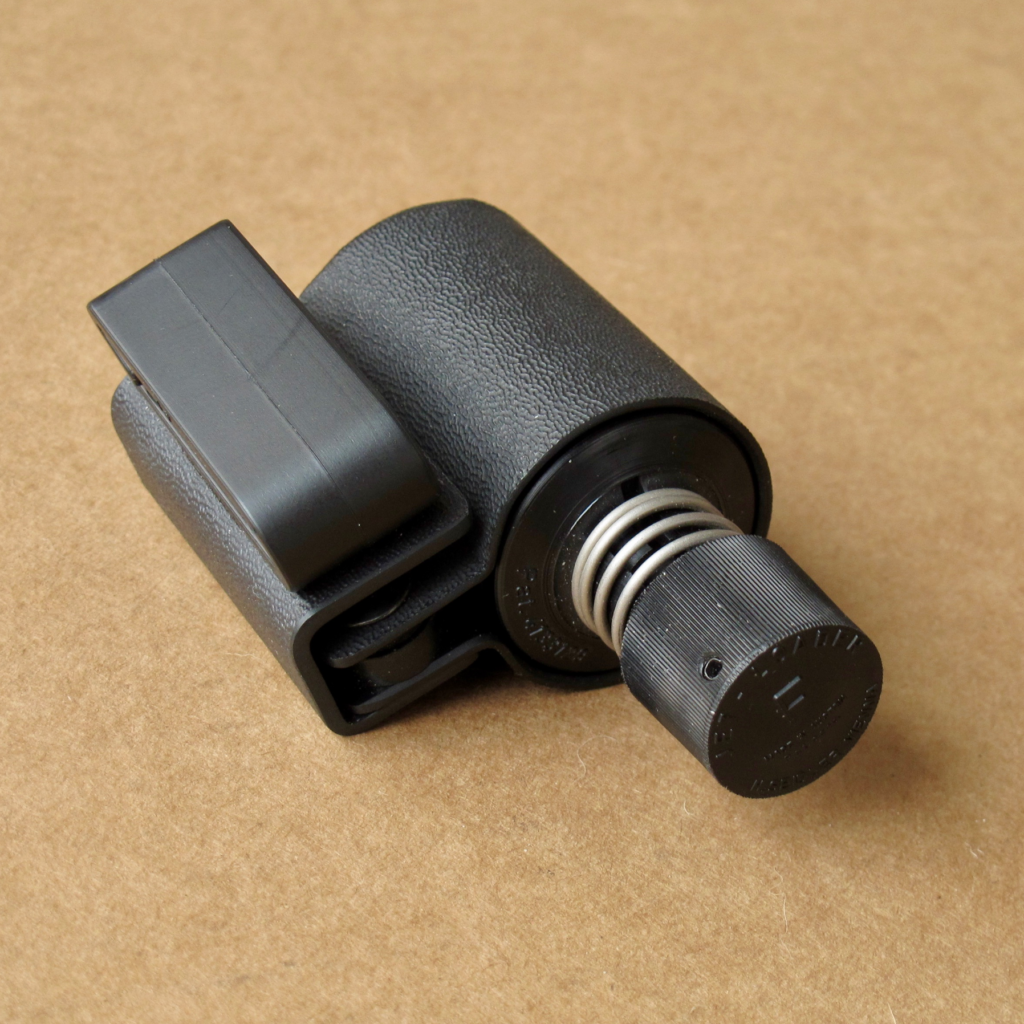 The Bottom Line
Though I love this pouch and deeply appreciate Nick's effort on it, this article is more about the concept of IWB speedloader pouches. I believe the idea has a lot of merit. It carries the loader beside the gun, reducing the lumps on your belt to one. It also slides the loader into a nice, pre-existing gap in the waist of your jeans. It drops it into the beltline, reducing the chances of your shirt fouling on the pouch or the loader itself. It is doubtful that many are as excited about this idea as I am, but I think the time for IWB speedloader pouches has come!
Most of you probably read Mike's article on revolver reloading last week, and most of you can probably guess (or already know) which hand I reload with. If you reload with the support hand, IWB speedloader pouches probably aren't going to solve any of your problems. But if you're a rightie who reloads with his right  hand, this might be for you.
Nick doesn't plan to turn this into a regular production item, but I bet you could talk him into making one if you're interested. He might even be interested in refining the design a little bit if you have any good ideas…
Liked it? Support RevolverGuy on Patreon!