As I have mentioned in several blog posts, I have been on the hunt for the perfect speedloader pouch. Finding a good pouch is a process. Speedloader pouches are not one-size-fits-all. You have to know the gun you will be working with, as well as the speedloader you plan to use, then find one that works for you. Fortunately, I recently ran across JOX Loader Pouches made by Nick Jacques.  As soon as I saw them I knew I had to get a couple on order.
Full Disclosure: I received a discount on the initial two loaders I ordered for this evaluation. Since then I have purchased one more, have another on order, and plan on getting two more when I finally purchase a K-Frame gun. I receive no compensation for any sales of JOX Loader Pouches.
JOX Loader Pouches: HKS/Safariland/5-Star
The first thing that intrigued me about JOX Loader Pouches are the cutouts for use with HKS and Safariland Comp I/Comp II speedloaders. Many speedloader pouches for these designs cover the body of the loader, which requires you grasp it by the knob. An errant twist of the knob on the HKS models can cause it to discharge its payload early. This isn't huge risk with the Safariland loaders, but the knob doesn't provide a great grip surface.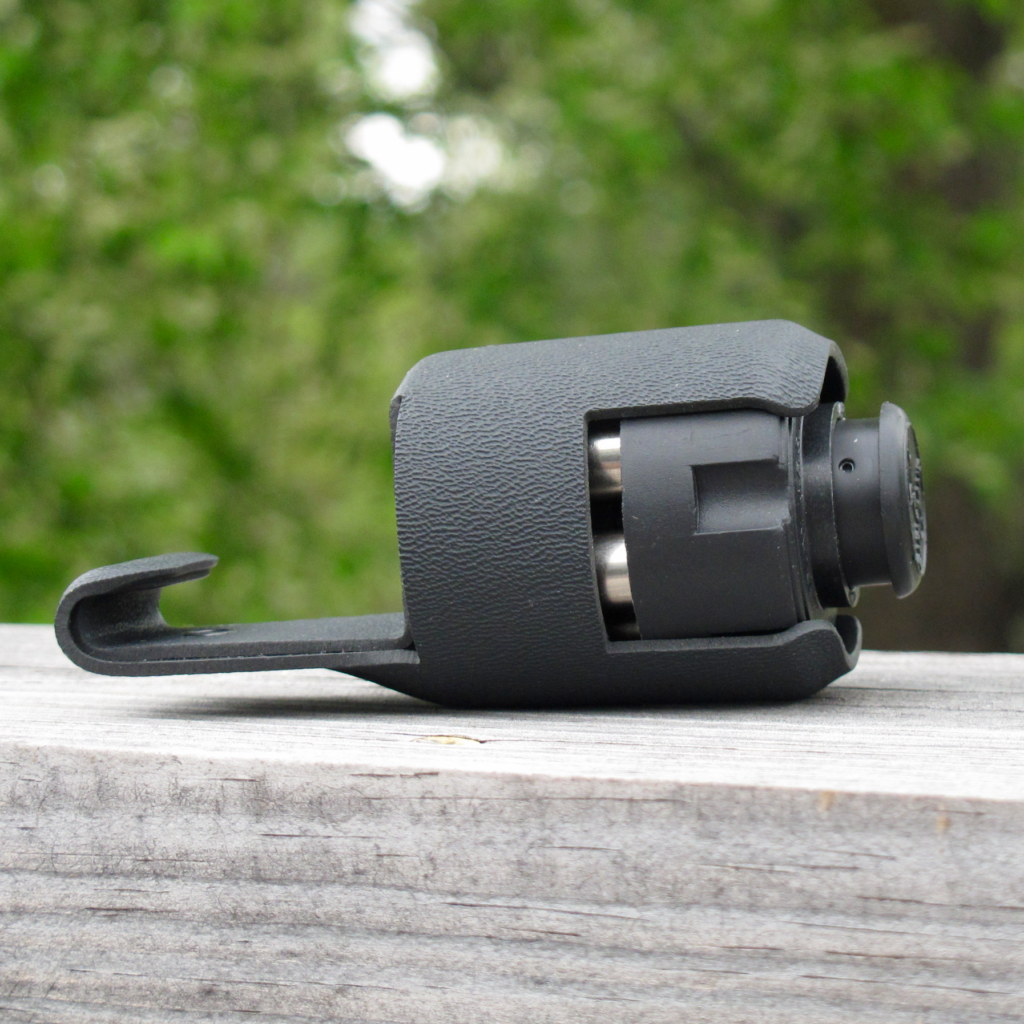 The cutouts on each side of the JOX Loader Pouches allow you to grasp the body of the loader. Incorporating this feature seems like such an act of simple genius I'm surprised I haven't seen it on any other speedloader pouch. The lips at the top of the loader still provide excellent retention for your speedloader. If you carry a Safariland or HKS speedloader, you should give JOX Loader Pouches serious consideration.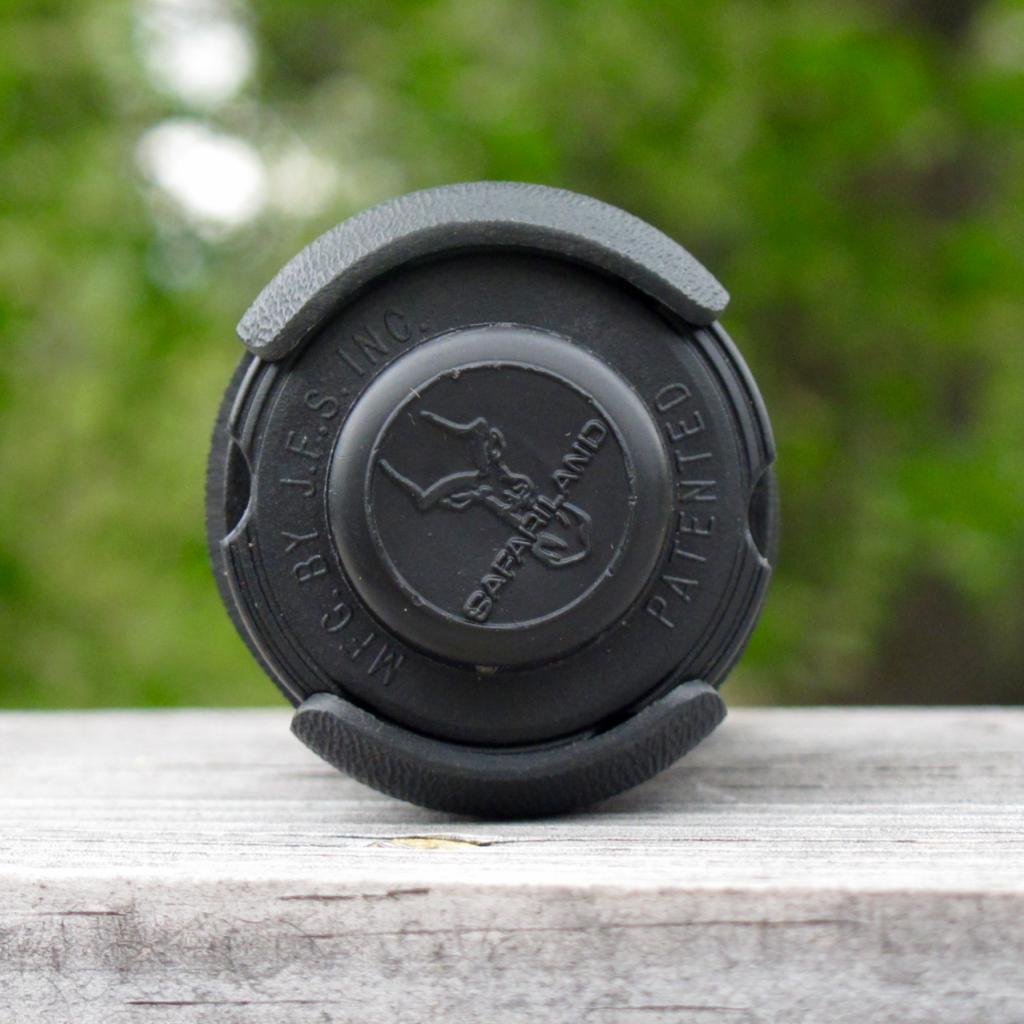 JOX Loader Pouches are NOT one-size-fits-all. Nick also makes a similar version for 5-Star Firearms's speedloaders. My understanding is that the angle of the bevel on the retention lips is slightly different. Before you order, make sure you know which exactly which speedloader you intend to use it with.
JOX Loader Pouches: S.L. Variant/JetLoader/Speed Beez
JOX Loader Pouches also come in a version designed for loaders that can be grasped by the knob, including the S.L. Variant, JetLoader, Speed Beez. The S.L./JetLoader pouches differ slightly in design from the above-described model. These pouches have a full cup that protect the loader body and cartridges. A screw is provided to allow for tension adjustment, which allows you to balance accessibility and retention.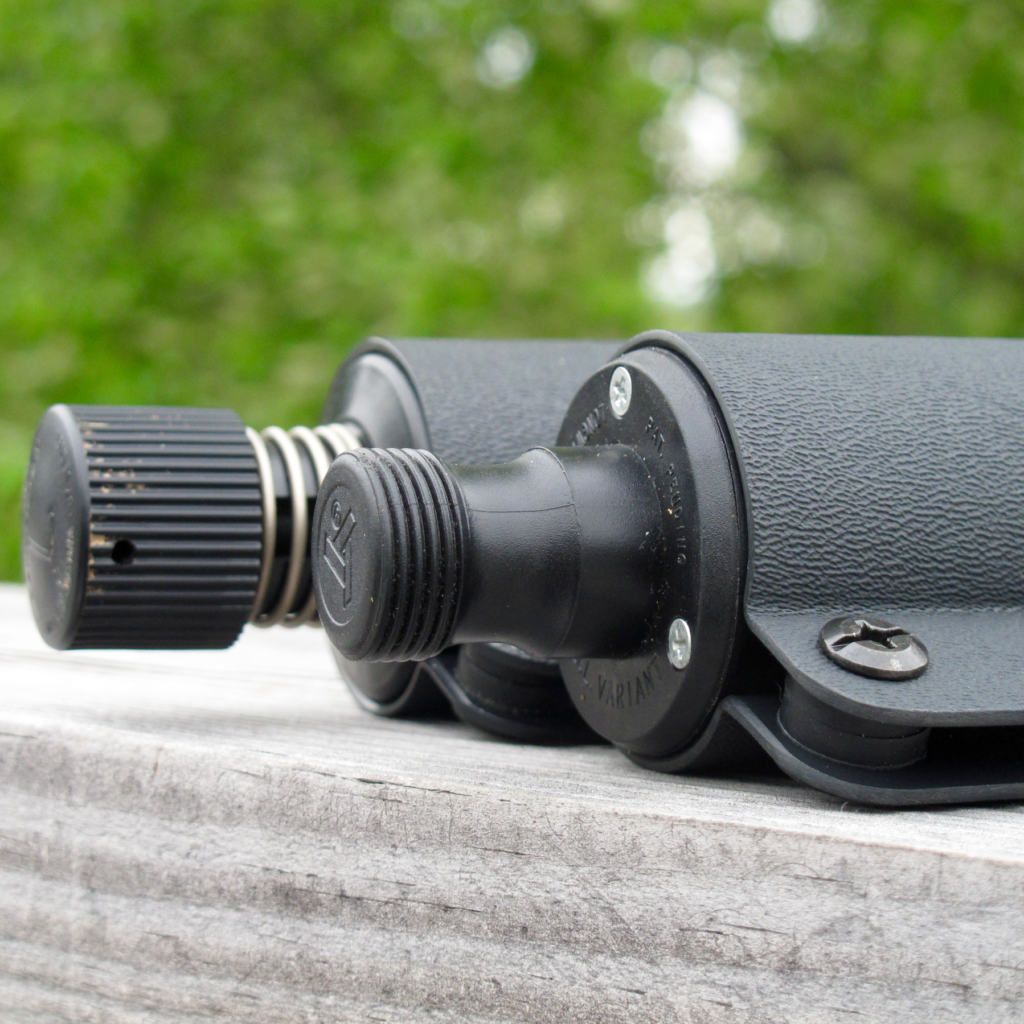 A feature that is common to all is the "hook" that is used to attach the pouch to one's belt. Overall I really like this; if your belt is somewhat flexible the loader is easy to attach without unbuckling your belt. Another important note: make sure you order your pouch for the correct belt width as the hook is non-adjustable.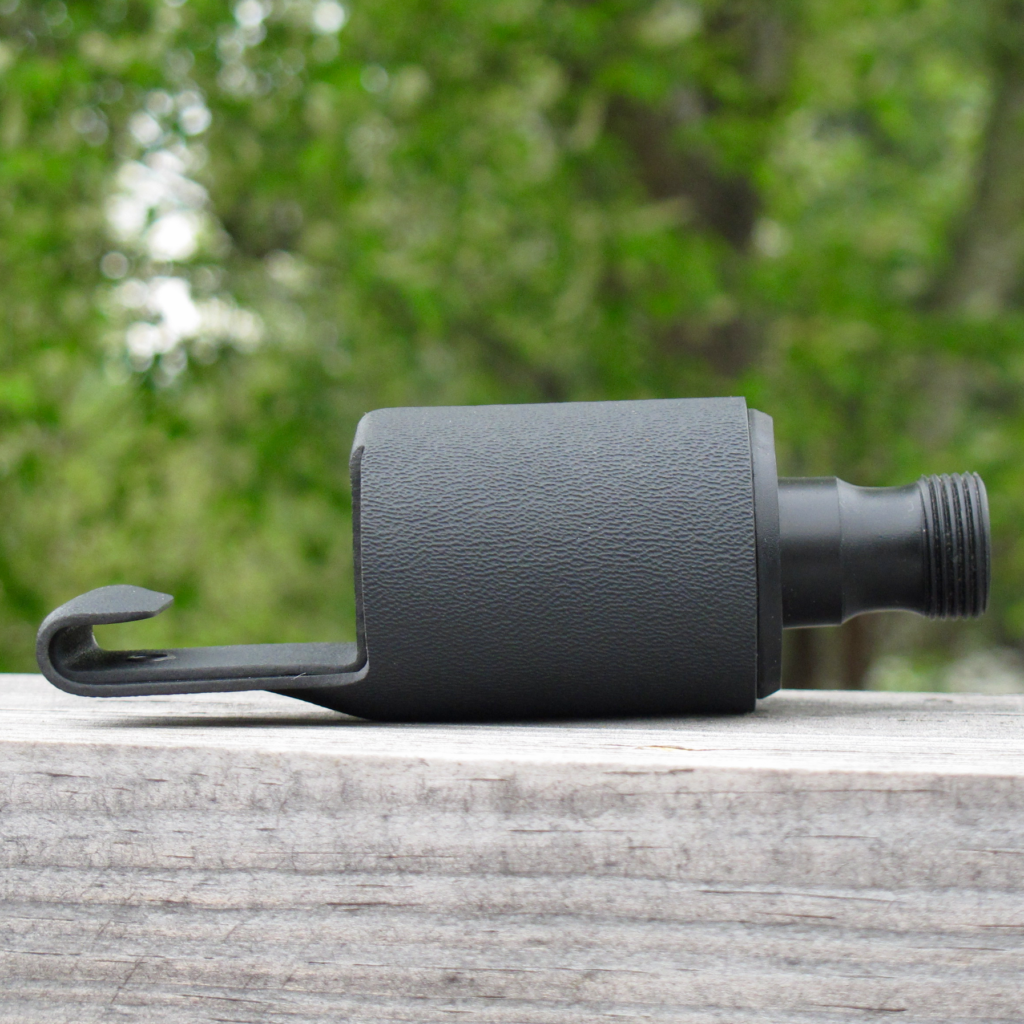 An accessory that comes standard with all JOX Loader Pouches is a set of foam inserts. These inserts are cut to tightly fit the interior of the pouch. Adding one or two of these can allow you to customize the pouch's depth to your preferred carry load (.38 or .357) and the optimal ride depth of the speedloader.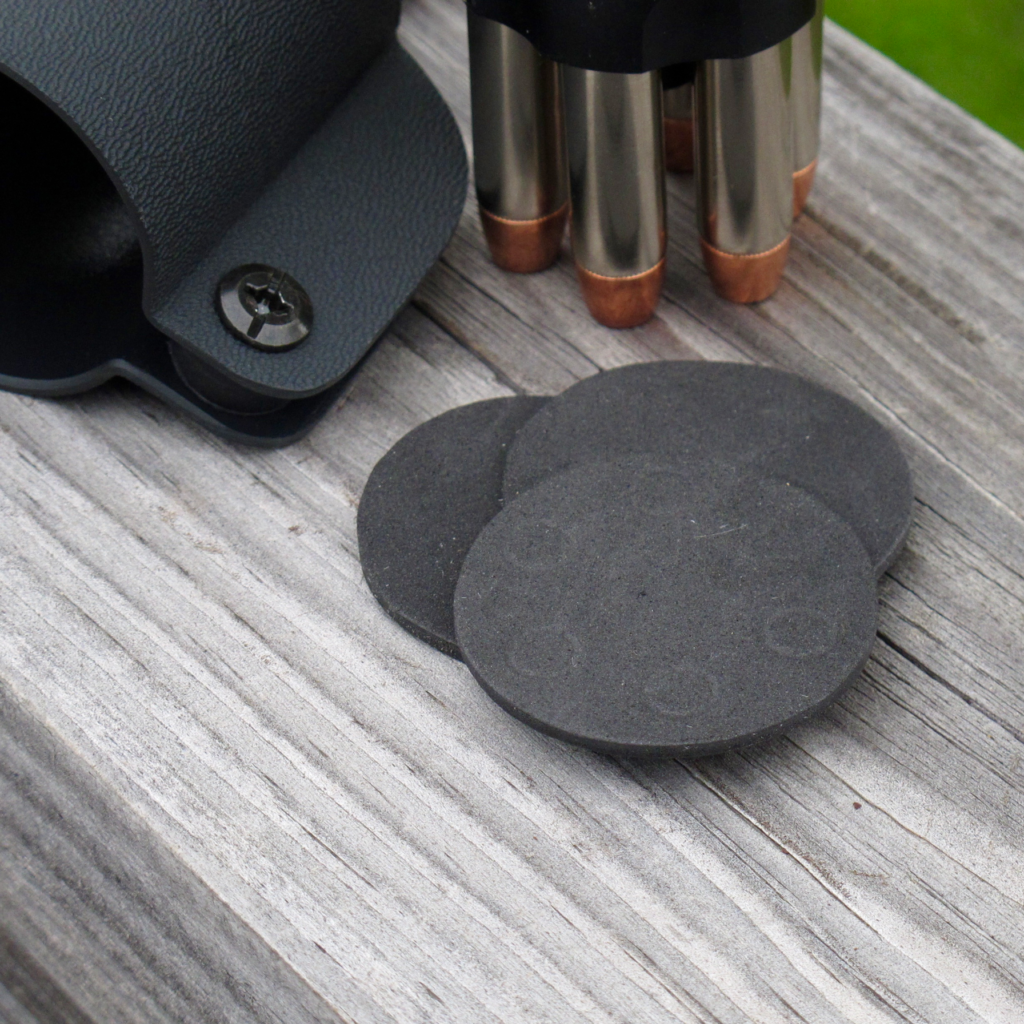 The Man Behind JOX Loader POuches
When I initially filled out the contact form on http://www.joxloaderpouches.com, I was curious about the person making these pouches. As it turns out, Nick is also a revolver guy but he didn't start out that way. He started out with a full-size semi-auto and, like most of us, he hit that comfort/concealability threshold and asked himself,
"What would I actually carry in 100 degree weather?" and the snubby just fit the bill. I wasn't worried about its limited-capacity as the pros outweighed this little con. I found a lightly used S&W 442 without the internal lock and that's been my go-to carry gun 99% of the time. I've even competed in some local IDPA matches with it. That's always fun when people see me "load and make ready" with a J-frame.

I think the revolver's simplicity, and timeless elegance is what has attracted me to them. If I had to pick a favorite revolver, it would be one that I do not own: a non-lock S&W 686 plus with I believe a 2.5" or 3" barrel. I saw one on Gunbroker recently and realized that it will be on the "I want list" for a while as the price was quite prohibitive.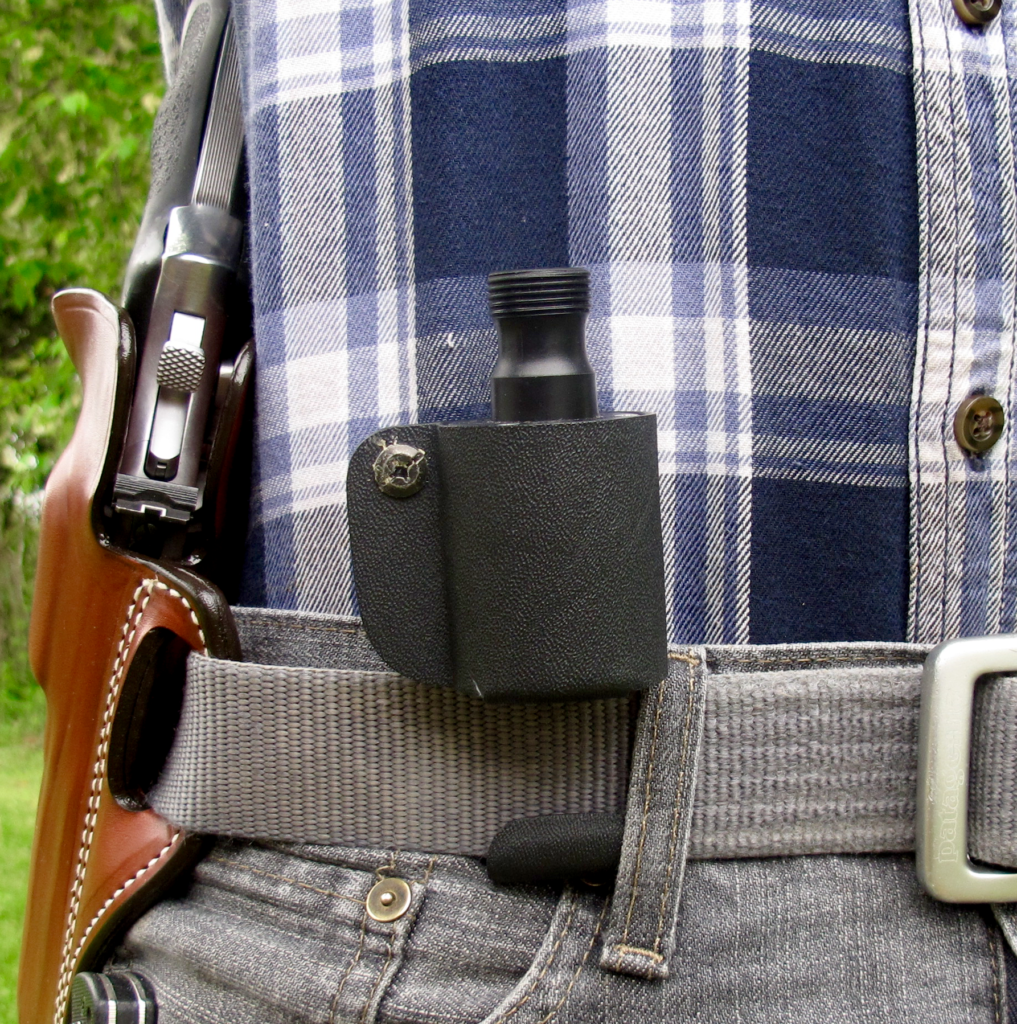 Nick and I have maintained an ongoing email exchange about revolvers and gear, and I've learned something: if you have an idea for a speedloader pouch, let him know! At my request Nick is currently working on an IWB pouch for J-Frame JetLoaders. He is also designing some really cool custom speedloader pouches for a revolver guy who still carries a wheelgun on a duty belt. If your idea is doable, Nick is probably the man to do it. As I mentioned at the start, I get no kick-backs, but feel free to mention that you read about it here!
The Bottom Line
At $68/ea. for polished edges or $48/ea. for unpolished edges, these pouches aren't cheap. But they are totally worth it. The unpolished edges don't affect function at all, and Nick is in the process of publishing instructions for polishing them yourself. And you're giving your money to an American-owned, one-man operation that produces every single pouch by hand. I don't have a problem with that.
I'm not sure how or why it took me so long to find these pouches, but I am glad I finally did. They hold loaders securely, release them smoothly, and conceal very well. I can say unequivocally that JOX Loader Pouches are absolutely the best speedloader holders I have ever seen. If you carry a revolver I recommend carrying a speedloader, and now I recommend you carry it in a JOX Loader Pouch!
Liked it? Support RevolverGuy on Patreon!